Philippines officially cancels chopper deal with Russia
The Philippines is officially cancelling a 12.7-billion-peso ($227 million) contract to purchase 16 Russian military transport helicopters, the government said on Wednesday.
"The Department of National Defence is formalizing the termination of the contract with SOVTECHNOEXPORT LLC of Russia for the procurement of 16 units of Mi-17 heavy-lift helicopters for the Philippine air force," dpa news agency quoted Arsenio Andolong, the Department's spokesman, as saying.
Andolong said the Department's contract review committee will "undertake the appropriate processes and exercise due diligence in formalizing the termination of the project's contract".
"We are also preparing to initiate a diplomatic dialogue with the Russian side regarding matters arising from the project's cancellation," he added in a statement.
Former Defence Secretary Delfin Lorenzana said the decision to cancel the contract was made in the last days of administration of former President Rodrigo Duterte due to fears of US sanctions amid the Russia-Ukraine war.
He said the decision was made after the Philippine ambassador to the US Jose Manuel Romualdez warned that "the disadvantage that (the Philippines) will get is more than (the advantage) if we get the choppers".
Lorenza said he was not certain if the government would still be able to recover a 2-billion-peso down payment made for the contract.
I-T dept raids over 30 locations of five builder groups across Jaipur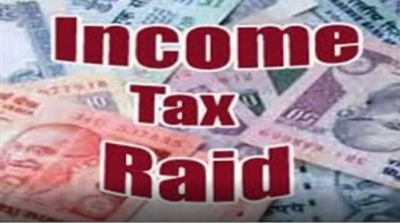 The Income Tax department on Thursday raided over 30 locations of five builder groups across Jaipur. The teams also conducted search operations at two locations of a builder group in Gurugram.
Officials said that the I-T department had received a tip-off that these builders were engaged in making cash deals while selling flats in multi-storey buildings, plots and commercial properties in Jaipur.
After verification, 40 teams of the investigating branch of the I-T department raided their locations on Thursday morning. Raids have been conducted at the premises of Manglam Group, Sanjivani, R-Tech, Jugal Derewala and Haridutt, including their offices, corporate offices and residential premises.
The I-T teams have raided places in Jaipur including Tonk Road, Mansarovar, Rajapark, Jagatpura, C-Scheme, Civil Lines, Ajmer Road, Delhi Road, Agra Road and Sanganer.
Sources said that the department had received complaints of undisclosed income running into crores of rupees. All the five builders were using cash to buy and sell land. So the I-T teams raided around 38 targets simultaneously. According to the information received so far, huge amount of cash, and documents of land purchase and sale have been found from their premises.
Reliance Retail begins accepting govt's digital rupee for sales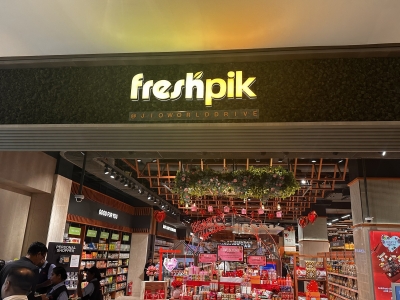 Reliance Retail on Thursday announced it has begun accepting retail payments via the Indian government's Digital Rupee across its stores in the country.
Reliance Retail launched the first in-store acceptance of the RBI-created and Blockchain-based Central Bank Digital Currency (CBDC) at its gourmet food store Freshpik here.
The CBDC is the a digital version of fiat money that will co-exist will hard cash.
"This historic initiative of pioneering the digital currency acceptance at our stores is in line with the company's strategic vision of offering the power of choice to Indian consumers," said V. Subramaniam, Director, Reliance Retail.
"With more Indians willing to transact digitally, this initiative will help us provide yet another efficient and secure alternative payment method to customers at our stores," he added in a statement.
Reliance Retail has collaborated with ICICI Bank, Kotak Mahindra Bank and fintech Innoviti Technologies to launch the in-store support for the digital rupee.
"Digital Rupee fulfils the need of consumers who still prefer the trust, safety and settlement finality of physical currency," said Rajeev Agrawal, Founder and CEO of Innoviti Technologies.
The RBI kicked off the first phase of a retail CBDC pilot in four cities and involving four key banks late last year.
A CBDC can play a key role in providing access to digital payments without the requirement of a bank account and the access would be facilitated by a central bank-issued digital wallet.
Use of e-rupee is expected to make the inter-bank market more efficient.
Settlement in central bank money would reduce transaction costs by pre-empting the need for settlement guarantee infrastructure or for collateral to mitigate settlement risk.
Going forward, other wholesale transactions, and cross-border payments will be the focus of future pilots, based on the learnings from this pilot project.
Mumbai: Property registration in city up 7% to over 8,500 units in January, reports Knight Frank
New Delhi: Mumbai is witnessing an up in registration of properties. A 7 per cent year-on-year rise during this month (January 2022 vs January 2023) was reported by Property consultant Knight Frank India which comes to 8,694 units on better demand.
Knight Frank India said that Mumbai city (area under BMC jurisdiction) saw property sales registration of 8,694 units in January 2023, contributing over Rs 658 crore to the state revenues. The registration figure is till 12 noon and will increase slightly by end of the day.
Residential & non-residential split
Of the total properties registered, 84 per cent were residential while 16 per cent were non-residential properties.
The data pertains to transactions in both primary (fresh sales) and secondary (re-sale) markets of all types of properties — residential, commercial and others.
However, the registration of properties fell 7 per cent in January when compared to December, which saw 9,367 units registration.
Shishir Baijal, Chairman and Managing Director, Knight Frank India, said, "Despite strong headwinds consumer inclination toward home purchase has driven residential property sales in Mumbai." The demand has persisted despite rising house loan rates, absence of state government concessions, and increases in property price over the past year, he said.
"Maharashtra government continues to be a major beneficiary of demand. While the repo rate is likely to increase soon, we anticipate the positive demand sentiment to largely stay unchanged as Indian economic growth prospects remain strong," Baijal said.
The registration of properties in Mumbai city rose 9 per cent year-on-year during 2022 calendar year to 1,22,035 units — highest in the last one decade — on better demand.
As many as 1,11,913 units were registered during the 2021 calendar year.
Registration of properties stood at 64,242 units in 2013; 63,636 units in 2014; 67,400 units in 2015; 63,255 units in 2016; 68,659 units in 2017; 80,746 units in 2018; 67,863 units in 2019; and 65,633 units in 2020.