Russia raises alarm about Ukrainian 'dirty bomb'
Russia has requested an emergency discussion at the United Nations Security Council later today on the provocation with the use of a "dirty bomb" in Ukraine.
The topic of Kiev's possible use of a "dirty bomb" — a low-power nuclear munition which Russia will be accused of detonating — looks like a scenario of a geopolitical thriller.
Igor Kirillov, Head of the Radiation, Chemical and Biological Protection Forces of the Russian Armed Forces, outlined a detailed scenario of what means are being used to complete preparations for an unprecedented provocation that threatens to escalate the Ukrainian conflict to the highest point.
His sensational exposure is based on a number of theories.
The first point is that Kiev has obtained the required production base and scientific potential to create a "dirty bomb".
Up to 1.5 thousand tonnes of enriched uranium is contained in spent nuclear fuel pools at three operating Ukrainian nuclear power plants — Yuzhno-Ukrainskaya, Khmelnitsky and Rivne.
Add to this, the radioactive waste storage facilities of the decommissioned Chernobyl nuclear power plant with the large quantity of uranium-235 and plutonium-239 — the main components of the nuclear charge.
According to Kirillov, two Ukrainian organisations that have received an order for the production of a "dirty bomb" are already completing work on its creation.
Secondly, according to a representative of the Russian Ministry of Defence, Great Britain, a country of the Big Five leading nuclear powers, actively helps Ukraine in creating a "dirty bomb".
The office of Ukrainian President Zelensky maintains contacts with London to obtain British technologies that should allow Ukrainian scientists using Ukrainian materials to bring the creation of a "dirty bomb" to the end.
The third point is that the purpose of detonating a nuclear munition is to accuse Russia of using weapons of mass destruction in Ukraine.
This should present Moscow as the main source of global evil in the eyes of the part of the world that does not support the war of sanctions — countries such as China, India, Brazil. These poles of the non-Western world should be presented with an "iron argument": allegedly, Russia used nuclear weapons in Ukraine. In this regard, any further refusal to join the Western coalition against Moscow cannot be justified. Russia should finally become a pariah state living in complete isolation.
And finally, the fourth point. All forces and means of the Russian Ministry of Defence are ready to perform tasks in conditions of radioactive contamination.
The statement made by Lieutenant General Igor Kirillov became doubly sensational as it for the first time named the main external mentor or prompter of Kiev in his efforts to create a "dirty bomb".
This prompter is not Washington but London.
Thus, Britain showed its ambitions to seize the palm from the US in global anti-Russian crusade, demonstrating its readiness to take such a radical desperate step, which Washington would hardly dare to take.
It is not surprising that during the marathon of telephone conversations with defence ministers and representatives of the top military leadership of the leading Western powers, which began on Sunday and continued on Monday, the Russian military leadership most actively communicated with the British side.
First, Defence Minister Sergei Shoigu discussed the situation with British Defence Minister Ben Wallace, and then Deputy Defence Minister Valery Gerasimov had a difficult conversation about the "dirty bomb" of Ukraine with the Chief of the Defence Staff of the British Armed Forces Tony Radakin
"What the United States of America should do now, what Britain and France should do now — they should postpone all their business, they should sit down for the materials that the Russian side voiced and transmitted during telephone conversations, publicly analyze it. Under their direct leadership — I'm talking about the Anglo-Saxon duo now — a monster has grown up that pushes this world to the most dangerous line," said Russian Foreign Ministry spokeswoman Maria Zakharova.
The first reaction of the West turned out to be monosyllabic: we don't believe it. According to their logic, most likely, it is Moscow itself, not Kiev, that might detonate the "dirty bomb".
But why? Why would Russia, which has hundreds of real warheads, all of sudden choose to detonate "a bomb for the poor"?
Well, If you believe that all the evil in the world comes from Russia there is no need to analyse anything. Everything is already clear in advance.
Oil prices rise as Saudi Arabia announces output cuts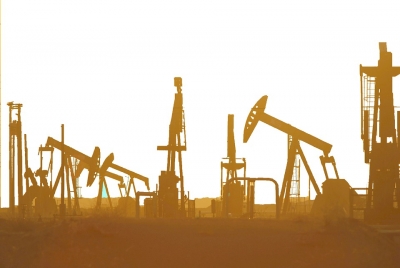 Oil-producing countries have agreed to continued cuts in production in a bid to shore up flagging prices, the media reported on Monday.
Saudi Arabia said it would make cuts of a million barrels per day (bpd) in July and OPEC+ said targets would drop by a further 1.4 million bpd from 2024, reports.
OPEC+ accounts for around 40 per cent of the world's crude oil and its decisions can have a major impact on oil prices.
In Asia trade on Monday, Brent crude oil rose by as much as 2.4 per cent before settling at around $77 a barrel.
The seven hour-long meeting on Sunday of the oil-rich nations, led by Russia, came against a backdrop of falling energy prices.
Total production cuts, which OPEC+ has undertaken since October 2022, reached 3.66 million bpd, according to Russian Deputy Prime Minister Alexander Novak, the reported.
OPEC+, a formulation which refers to the Organization of Petroleum Exporting Countries and its allies, had already agreed to cut production by two million bpd, about 2 per cent of global demand.
"The result of the discussions was the extension of the deal until the end of 2024," Novak said.
In April, it also agreed a surprise voluntary cut of 1.6 million bpd which took effect in May, a move that briefly saw an increase in prices but failed to bring about a lasting recovery.
On Sunday, Saudi Energy Minister Prince Abdulaziz bin Salman said the cut of one million bpd could be extended beyond July if needed, the BBC reported.
"This is a Saudi lollipop," he said, in what is seen as a bid to stabilise the market.
Bill to allow Sikhs to ride without bike helmets in California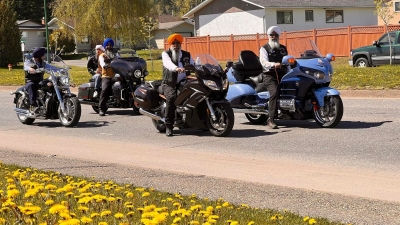 Senators in California voted in favour of a bill that exempts Sikhs from wearing a safety helmet when riding a motorcycle.
The Senate Bill 847, authored by Senator Brian Dahle cleared the state senate this week with a 21-8 vote margin, and will now move to the Assembly.
"Freedom of religion is a core foundation of this country. We, as Americans, have the right to freely express our religion and I believe that right should equally extend to everyone. Any law that limits the ability to express one's religion, goes against what this country is all about," Dahle said in a statement after presenting the bill on the senate floor.
"Exempting those who wear turbans or patkas from wearing helmets is a simple way to ensure that everyone's religious freedoms are protected," he added.
According to 2021 American Community Survey estimates, 211,000 Sikhs live in California, which is nearly half of all Sikhs living in the US.
The State Senate was told that as of now, no helmet exists in the market that will accommodate a turban or a patka, but according to members of the Sikh community, a turban is a good enough protection.
Currently, 18 states and Washington D.C. have a universal helmet law for all riders. 29 states require helmets for specified riders, generally riders under a certain age (usually 18 or 21).
Only Illinois, Iowa, and New Hampshire have no motorcycle helmet laws.
"Although other countries and our own military make accommodations for Sikhs' deep beliefs, out of the US states that require helmets, none has exemptions for Sikhs or any other group based on religious practice," a statement from Dahle's office read.
This question of helmets for Sikhs has also been debated and considered in other countries, like Canada and the UK.
In Canada, Sikhs are exempt from motorcycle helmet laws in several provinces including Alberta, British Columbia, Manitoba, and Ontario.
Among the supporters of the bill were the Legendary Sikh Riders, the Sikh Legends of America and the Sikh Saints Motorcycle Club.
According to the Center for Disease Control, more than 5,500 motorcyclists died in 2020, and more than 180,000 were treated in emergency departments for crash injuries.
Rahul Gandhi heckled by Khalistani supporters at San Francisco event, 'Next will be Modi on June 22', threatens SFJ chief Gurpatwant Singh Pannun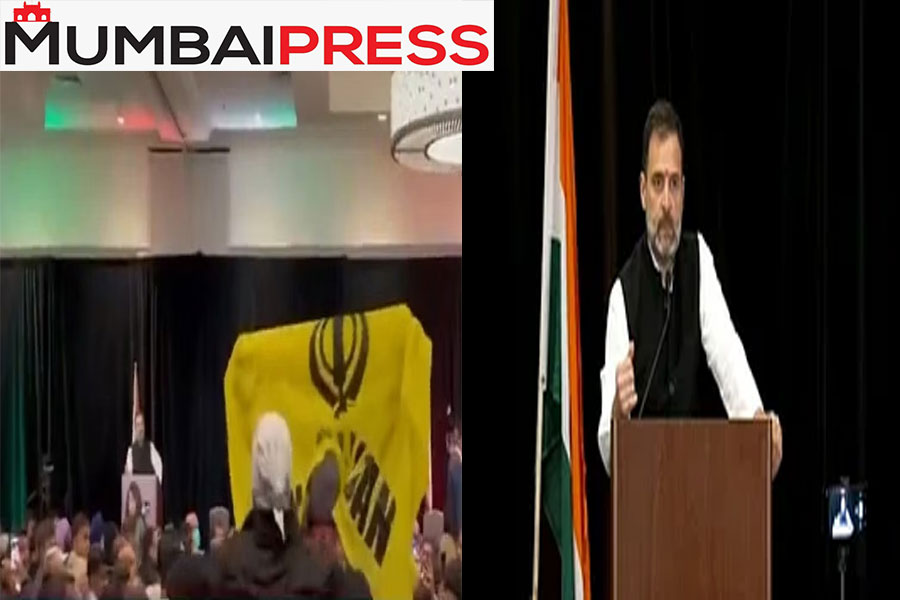 Congress leader Rahul Gandhi who is on a 10-day visit to the United States of America was heckled during an event in San Francisco on Tuesday (local time US). A group of Khalistani supporters suddenly started raising slogans against him interrupting his speech. Slogans against the Gandhi family were raised in connection with the 1984 Sikh massacre that took place in India.
Soon after the incident took place, Sikhs for Justice (SFJ) chief Gurpatwant Singh Pannun shared a video on social media showing the visuals of the event when the Khalistani supporters protested against the Congress leader.
Pannun threatened Gandhi and even PM Modi
In an audio clip attached to the video, Pannun threatened Gandhi saying that wherever he would travel and address the masses all over US, he will be facing such resistance from the Sikhs in the US. In another shocking warning, Pannun threatened PM Modi that even he'd face the same conditions during his state visit. "Next will be Modi on June 22," said Pannun in the audio clip.
Pannun threatened Gandhi and even PM Modi
In an audio clip attached to the video, Pannun referred to Gandhi as trader of 'Sikh genocide.' He further threatened Gandhi saying that wherever he would travel and address the masses all over US, he will be facing such resistance from the Sikhs in the US. In another shocking warning, Pannun threatened PM Modi that even he'd face the same conditions during his state visit. "Next will be Modi on June 22," said Pannun in the audio clip.
Gandhi reached San Francisco earlier on Tuesday
Congress leader Rahul Gandhi reached San Francisco on Tuesday for a three-city US tour during which he will interact with the Indian expatriates and meet American lawmakers.
He was received at the airport by Indian Overseas Congress chairperson Sam Pitroda and other members of the IOC. Rahul Gandhi had to wait for two hours at the airport for immigration clearance, party sources said.
PM Modi's state visit to the USA
Prime Minister Narendra Modi is also set to embark on an official state visit to the United States on June 22. The Ministry of External Affairs announced that PM Modi will be hosted by US President Joe Biden and First Lady Jill Biden at a state dinner at the White House. This visit highlights the diplomatic ties between India and the US.