Petrol, diesel prices static for 10 consecutive days
Auto fuel prices in the country have maintained stability amid the volatility in global oil prices over rise in demand and concerns on production.
The oil marketing companies (OMCs) on Wednesday kept pump prices of auto fuels — petrol and diesel — unchanged, the tenth consecutive day of no revision, and decided to wait and watch the global oil situation before making further changes.
Accordingly, the price of petrol and diesel remains unchanged at Rs 101.19 and Rs 88.62 per litre in Delhi, as per Indian Oil Corporation, the country's largest fuel retailer.
In Mumbai, the petrol price was stable at Rs 107.26 per litre on Wednesday while diesel rates also remained unchanged at Rs 96.19 a litre.
Across the country as well petrol and diesel prices remained static on Wednesday but their retail rates varied depending on the level of local taxes in a particular state.
Under the pricing formula adopted by oil companies, rates of petrol and diesel are to be reviewed and revised by them on a daily basis. The new prices become effective from morning at 6 a.m.
The daily review and revision of prices is based on the average price of benchmark fuel in the international market in the preceding 15-days and foreign exchange rates.
But, the fluctuations in global oil prices have prevented OMCs to follow this formula in totality and revisions are now being made with longer gaps. This has also prevented companies from increasing fuel prices whenever there is a mismatch between globally arrived and pump price of fuel.
Fuel consumers can expect fuel prices to remain unchanged or get some relief by way of a cut in days ahead as global oil is expected to remain soft. Oil cartel OPEC and its allies have agreed to gradually raise production levels that should prevent upward price movement. The concerns on demand due to the pandemic is also affecting oil prices.
After touching $ 74 a barrel-mark couple of weeks back and then falling, benchmark Brent crude is again back at around $ 74 a barrel.
Philippines officially cancels chopper deal with Russia
The Philippines is officially cancelling a 12.7-billion-peso ($227 million) contract to purchase 16 Russian military transport helicopters, the government said on Wednesday.
"The Department of National Defence is formalizing the termination of the contract with SOVTECHNOEXPORT LLC of Russia for the procurement of 16 units of Mi-17 heavy-lift helicopters for the Philippine air force," dpa news agency quoted Arsenio Andolong, the Department's spokesman, as saying.
Andolong said the Department's contract review committee will "undertake the appropriate processes and exercise due diligence in formalizing the termination of the project's contract".
"We are also preparing to initiate a diplomatic dialogue with the Russian side regarding matters arising from the project's cancellation," he added in a statement.
Former Defence Secretary Delfin Lorenzana said the decision to cancel the contract was made in the last days of administration of former President Rodrigo Duterte due to fears of US sanctions amid the Russia-Ukraine war.
He said the decision was made after the Philippine ambassador to the US Jose Manuel Romualdez warned that "the disadvantage that (the Philippines) will get is more than (the advantage) if we get the choppers".
Lorenza said he was not certain if the government would still be able to recover a 2-billion-peso down payment made for the contract.
Prudent financial management helps Reliance Jio reduce running costs
Reliance Jio Infocomm Limited prepaid entire deferred liabilities pertaining to spectrum acquired in auctions of year 2014, 2015, 2016 and the spectrum acquired in year 2021 through trading of right to use with Bharti Airtel Limited aggregating to Rs 30,791 crore (including accrued interest) in FY2021-22.
This was refinanced through a mix of INR Loans and Debentures. The Company expects that this prepayment will result in interest savings of about Rs 1,200 crore annually.
Reliance, a responsible organisation, leveraged its intellectual capital to contribute to the country's fight against Covid-19.
Reliance's scientists analysed more than 1,000 genomes of the virus.
The knowledge base was used to develop novel cost-effective diagnostic kits called 'R-Green' and 'R-Green pro one'. These kits have received ICMR approval and showed a high degree of accuracy and specificity during validation studies.
Reliance has also collaborated with IIIM-CSIR (Jammu) to develop an RT-LAMP Kit to facilitate the point-of-care diagnosis of Covid-19.
The R&D team actively contributes to the company's technical wisdom to facilitate innovation globally by publishing research articles on diagnostics and treatment. Application of natural-astaxanthin for COVID-19 management published in 'Biomedicine and Pharmacotherapy' journal is recognised as top 100 research paper. The paper is listed in WHO's global repository.
PSA based oxygen concentrators can produce oxygen with 93 per cent (+- 3 per cent) purity. The unit is an excellent solution during hospitalisation situation due to Covid-19 to maintain the SpO2 level of a patient. Reliance R&D has designed oxygen generator with a purity of 90 per cent to 95 per cent with 5 LPM oxygen leveraging its expertise in adsorption technology.
Reliance collaborated with India's CSIR-National Chemical Laboratory (CSIR-NCL) to recycle Covid-19 PPE waste. Useful products such as automotive components and flowerpots are being made from the recycled PPEs.
Reliance Industries Limited issued its Annual Report for FY22 on August 6. The company will be holding its Annual General Meeting on August 29.
Among other things, the RIL Annual Report mentioned about the progress made by all its business verticals viz. Retail, Digital Services, O2C and E&P, and spoke about RIL's intentions in the Green Energy field.
India's forex reserves rises after four weeks of fall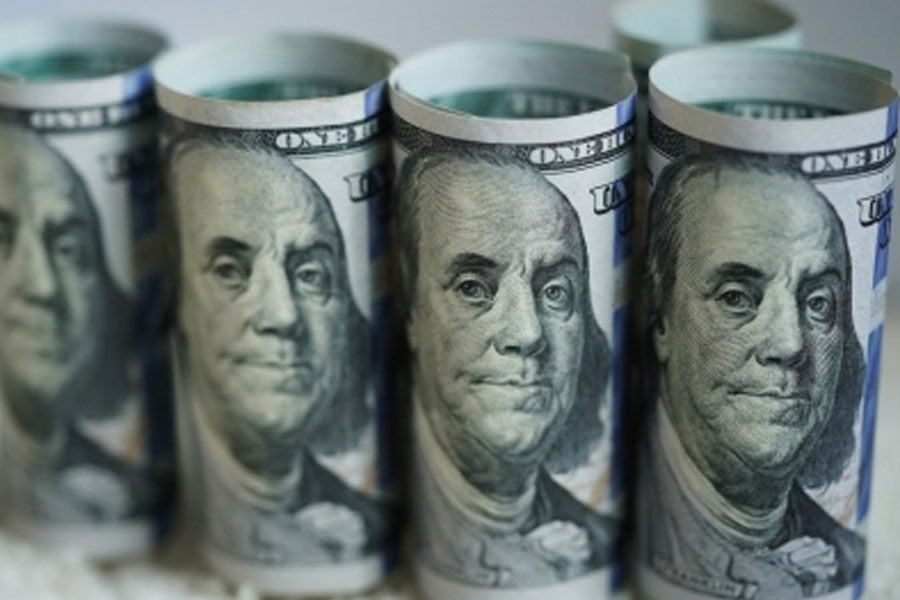 India's forex reserves rose around $2.4 billion during the week ending July 29, after falling for last four consecutive weeks, on back of positive inflows by foreign investors in the Indian equity market.
The country's foreign exchange reserves rose by $2.315 billion to $573.875 billion during the week ending June 29, according to the Reserve Bank of India's (RBI) weekly supplementary statistical data.
"India's foreign exchange reserves, supplemented by net forward assets, provide insurance against global spillovers. Our umbrella remains strong," RBI Governor Shaktikanta Das said. "The Reserve Bank has also used its foreign exchange reserves accumulated over the years to curb volatility in the exchange rate," he added.
During the current financial year (up to August 4), the US dollar index (DXY) has appreciated by 8 per cent against a basket of major currencies. In this milieu, the Indian Rupee has moved in a relatively orderly fashion depreciating by 4.7 per cent against the US dollar during the same period – faring much better than several reserve currencies as well as many of its EME and Asian peers.
The depreciation of the Indian rupee is more on account of the appreciation of US dollar rather than weakness in macroeconomic fundamentals of the Indian economy.
"Market interventions by the RBI have helped in containing volatility and ensuring orderly movement of the rupee. We remain watchful and focused on maintaining stability of the Indian rupee," Das added.
In July, foreign investors turned net buyers in the Indian equities nearly after 10 months, with an investment of around Rs 4,980 crore in the Indian equity markets. This comes heavy sell-off by these entities of around Rs 50,203 crore.
According to NSDL data, investment of foreign investors in July month stood at Rs 4,989 crore, as compared to over Rs 50,000 crore outflows in June, Rs 39,993 crore in May and Rs 17,144 crore in April.
The other central banks of Asia also used their foreign exchange reserves to defend their currency.
Despite the resultant drawdown, India's foreign exchange reserves remain the fourth largest globally.