Excise duty cut on petrol, diesel; subsidy announced for Ujjwala gas beneficiaries
Amidst rising energy prices and inflation, the Central excise duty on petrol has been cut by Rs 8 per litre and on diesel by Rs 6 per litre, reducing the price of petrol by Rs 9.5 per litre and of diesel by Rs 7 per litre, Union Finance Minister Nirmala Sitharaman said.
"Today, the world is passing through difficult times. Even as the world is recovering from Covid-19 pandemic, the Ukraine conflict has brought in supply chain problems and shortages of various goods. This is resulting in inflation & economic distress in a lot of countries," she said in a series of tweets.
The duty cut will have revenue implication of around Rs 1 lakh crore per year for the government.
Sitharaman went on say that despite the challenging international situation, the government has ensured that there are no shortages or scarcity of essential goods. Even a few developed countries couldn't escape some shortages or disruptions, she added.
The government is committed to ensuring that prices of essential items are kept under control, she said.
She said: "I wish to exhort all state governments, especially the states where reduction wasn't done during the last round (November 2021), to also implement a similar cut and give relief to the common man."
In yet another major move, the government has decided that this year it will give a subsidy of Rs 200 per gas cylinder (upto 12 cylinders) to over 9 crore beneficiaries of Pradhan Mantri Ujjwala Yojana.
"This will help our mothers and sisters. This will have a revenue implication of around Rs 6,100 crore a year."
Further, it is also reducing the customs duty on raw materials and intermediaries for plastic products where the country's import dependence is high. It will result in reduction of cost of final products.
A notification with specific details on all these mention moves will be issued by the Centre within the next hours.
Mumbai girl embraces Berlin, gives interesting reasons, tips to study in Germany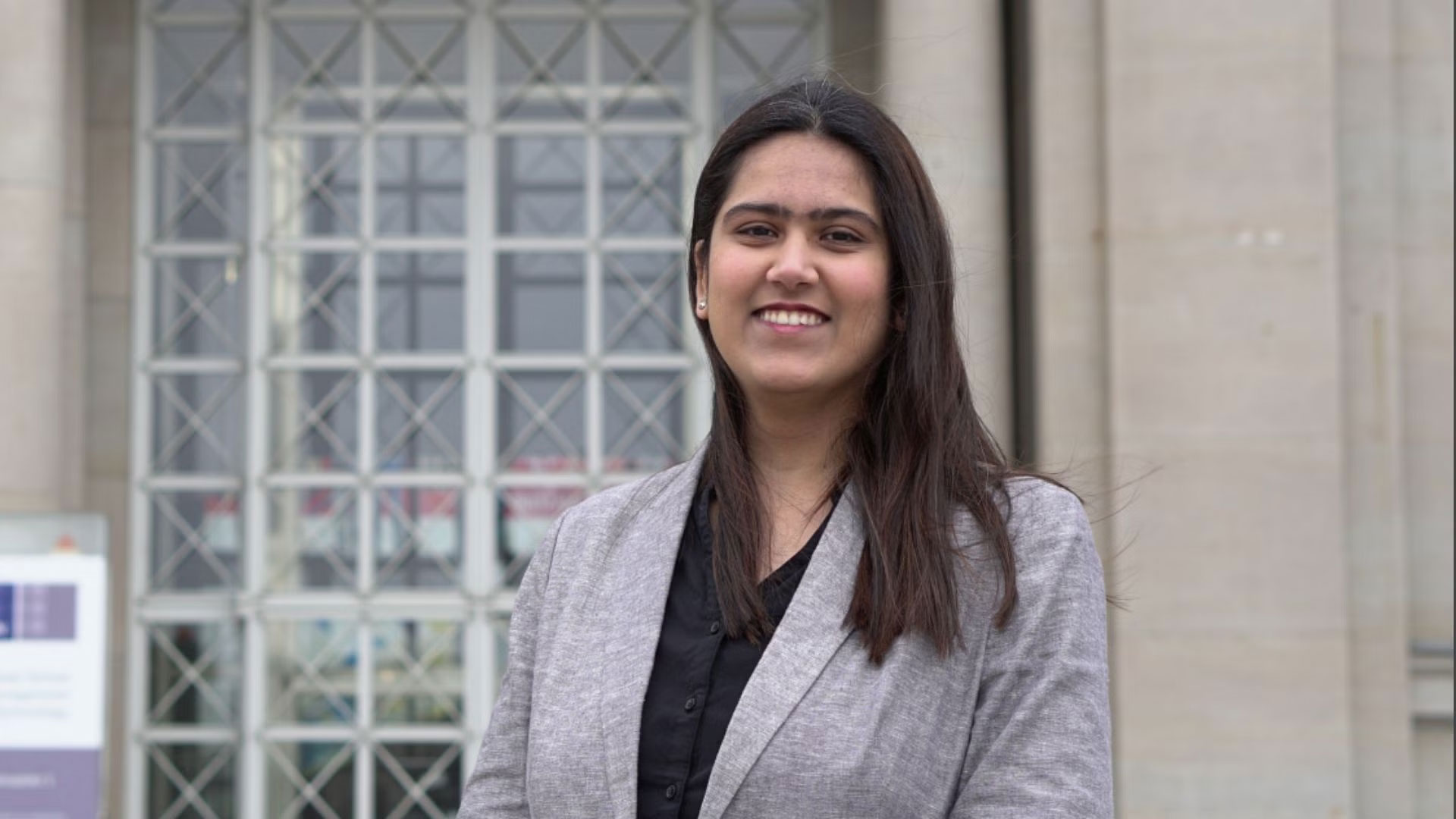 I originally completed my Bachelor's in Management Studies at Smt. M. M. K. College of Commerce & Economics in Mumbai before working as a Research Analyst. I then decided to pursue my Master's at ESMT Berlin.
'Affordable cost of living and work-life balance'
When I made the decision to move abroad, I was looking for a country with not only a great education but also long-term stay possibilities with regard to visa and job opportunities. The affordable cost of living compared to other countries and the work-life balance in Germany helped me narrow my choice. The central location in Europe just added the cherry on top of a delicious cake!
I chose ESMT Berlin due to the curriculum and Social Impact Project. I was looking for a Master's that not only had interesting classes but also gave me hands-on experience. After a six-month intensive course, I could apply my skills in the real world with an internship for another six months. On return to campus, I could choose the subjects that interest me most and end with a Social Impact Project to support a non-profit, before writing my thesis. During my course, I also had the opportunity to co-lead two student clubs – Net Impact ESMT Berlin and Meraki Club with the opportunity to organise the TEDx event.
Different cultures, beliefs, and cuisines
Living in Mumbai allowed me to experience different cultures, and living in Berlin added to this. I learned about different cultures and beliefs and tried some amazing cuisines from all around the world in authentic restaurants. I also lived in Munich during the summer and was mesmerised by the breathtaking nature there. Even though I had read about it before moving, witnessing supermarkets closing on Sunday took an adjustment period. It required some planning to ensure a steady supply of essentials on the weekends. It was also surprising to see restaurants and ice cream parlours close by 10 pm – especially coming from a city that never sleeps!
Advice for Indian students looking to study in Germany
Research based on your needs:
Don't just randomly read through all articles available online. Know what you want first. What is it that you are looking for in Germany? Are you just looking to study or planning for the long term? What type of German city or town would you like to live in?
Reach out to someone who has been living in Germany – be it a friend, family member, counsellor, etc. Ask them about the things you are uncertain about, as well as what challenges they faced and what they loved most about the city they are in. Also, make some connections via LinkedIn – talk to someone from the university or job you are applying to and create a network!
Learn the basics of the language:
It is true that in major German cities, such as Berlin, you can live without knowing German. But do you want to move to a new country and not even know how to say "thank you" or "sorry" in their language?
Understand the document requirements:
Other than getting your visa sorted, there are a lot of formalities you need to complete once you land in Germany. You need to register your apartment, open a bank account, get your tax identity, start your insurance, etc. Know about these requirements in advance so that you can make the necessary bookings and give yourself some time to complete them.
Remember, things may not always go as planned, so give yourself some buffer time, take a deep breath, and relax – because in the end, it will all be worth it!
Mukesh Ambani joins President's Advisory Committee COP28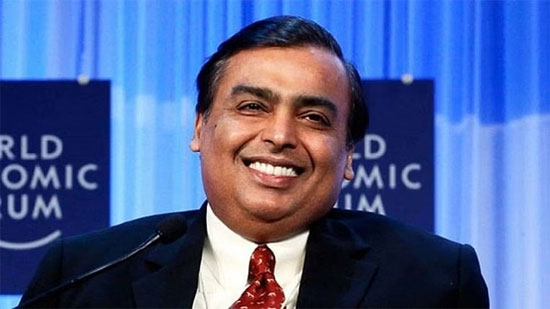 Mukesh Ambani, Chairman and Managing Director, Reliance Industries, has been appointed as the member of Advisory Committee to the President of the 28th Session of the Conference of the Parties (COP28) to the United Nations Framework Convention on Climate Change (UNFCCC).
Mukesh Ambani joined other important global leaders on the COP28 Advisory Council such as Larry Fink, Chairman and CEO of BlackRock, Olafur Grimsson, Chairman of Arctic Circle (Former President of Iceland), Laurent Fabius, President of COP21 / Paris Agreement, Former Prime Minister of France, Francesco La Camera, Director General, International Renewable Energy Agency (IRENA), Bob Dudley, Chair of the Oil & Gas Climate Initiative (OGCI), former CEO of BP.
Mukesh Ambani is the only Indian, other than Sunita Narain, Director General, Centre for Science and Environment, on the Advisory Committee to the President of COP28.
COP28
The COP28 UAE Advisory Committee brings together the climate expertise of thought leaders from countries across six continents. Representing policy, industry, energy, finance, civil society, youth, and humanitarian action, the 31 members of the Committee, of which 65 per cent are from the Global South, will provide guidance and counsel to the COP Presidency in the run up to COP28 and beyond.
The UNFCCC Secretariat announced in January 2023 appointed Sultan Ahmed Al Jaber, Minister of Industry and Advanced Technology and UAE Special Envoy for Climate Change, as COP 28 President-Designate.
UAE has been chosen to host the 28th session of the Conference of Parties (COP 28) to the UNFCCC (United Nations Framework Convention on Climate Change) from November 30, 2023 to December 12, 2023. It will be held at Dubai Expo City.
McLaren Artura supercar arrives in India at Rs 5.1 cr with 330kph top speed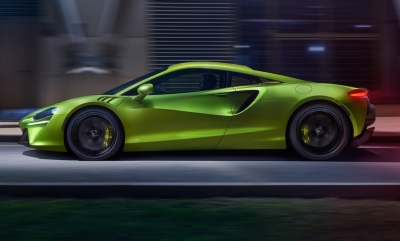 British luxury supercar-maker McLaren Automotive on Friday introduced the all-new McLaren Artura in India for Rs 5.1 crore (ex-showroom, Delhi price), which is the company's first-ever series-production High-Performance Hybrid (HPH) supercar to arrive in the country.
The Artura's top speed is 330km per hour with 0-100 km per hour reached in just 3.0 seconds and 0-200 km per hour in 8.3 seconds, according to the company.
The Artura has full Plug-in Hybrid (PHEV) capability and can be charged to an 80 per cent level in 2.5 hours. The battery pack can also harvest power from the combustion engine during driving, tailored to the driving mode selected.
This provides the driver with a unique ability to enjoy the car in silent, pure EV mode with a range of up to 31 km and a top speed of 130km per hour, said the company.
"Our impact in the Indian market in our first year has been outstanding, and we look forward to continuing to provide our customers with exceptional service and the ultimate driving experience," said Paul Harris, Managing Director — APAC and China, McLaren Automotive.
The Artura has four powertrain modes, covering every driving requirement: E-mode, Comfort, Sport and Track.
It has twin-turbocharged 3.0-litre V6 petrol engine combined with E-motor and energy-dense battery pack, produces 680PS (671bhp) and 720 Nm (530lb ft).
"We look forward to continuing to provide the finest customer service and thrilling driving experiences and with the introduction of the hybrid McLaren Artura supercar, we aim to provide our customers with the most cutting-edge automotive technology and design," said Lalit Choudary, Chairman and Managing Director, McLaren Mumbai.
The redesigned platform works in conjunction with a variety of weight-reduction measures to produce a class-leading lightest dry weight of 1,395kg and best-in-class kerb weight (DIN) of 1,498kg.
McLaren's cars are designed at the McLaren Technology Centre in Woking, Surrey, England before being hand-built at the adjoining McLaren Production Centre.