ED to file supplementary charge sheet against Anil Deshmukh
The Enforcement Directorate (ED) has collected more evidence in connection with the Rs 100 crore money-laundering case involving former Maharashtra Home Minister Anil Deshmukh, and according to the sources, the agency is likely to file the supplementary charge sheet on January 3.

Deshmukh was arrested by the ED on November 2. After the interrogation he was sent to judicial custody by the concerned Mumbai Court on ED's request.

ED sources said that the supplementary charge sheet is ready and they are taking legal opinion to file it before the concerned court. They are examining the evidence collected by them and cross checking all the testimonies to collaborate them with the evidence.

"We have testimonies of 12 IPS officials, Anil Parab, the Maharashtra State Transport Minister, former Mumbai Police Commissioner Parambir Singh, and former Maharashtra chief secretary Sitaram Kunte," said the source.

It was alleged that the officials were given favourable posts following the recommendation of Anil Deshmukh.

The sources said that with the help of evidence they will be able to prove their case before the court.

If ED fails to file the charge sheet within 60 days Anil Deshmukh will get default bail which ED doesn't want to happen, sources said.

On August 24 this year the ED had filed it's first charge sheet. Anil Deshmukh had gone missing soon after the case was filed against him. Later on he appeared before the probe agency to join the probe on November 2 and was placed under arrest. After the interrogation he was remanded to judicial custody.

The ED case is based on the CBI's FIR. Deshmukh had reportedly told the now dismissed Mumbai Police's Assistant Inspector Sachin Vaze to collect Rs 100 crore every month from bars and restaurants of Mumbai. There are also allegations that Deshmukh gave favourable transfer postings to a few IPS officers. The ED is investigating whether money was offered in such transfer and postings.


Maharashtra: Going to buy a house soon? Here are 14 'must know' points to keep in mind
Prior to stepping out to commence house hunting, the home buyers are supposed to do some homework. Usually, individuals either approach real estate agents or walk-in into a developer's construction and sales site. What gets ignored is due diligence as prescribed by the Maharashtra Real Estate Regulatory Authority (MahaRERA).
A homebuyer should always be cautious on what they are verbally assured and promised by the builder and an agent vis-à-vis what is actually mentioned in the fine print of the documents signed. There have been numerous instances wherein there has been a mismatch in verbal promise and the legal conditions in an agreement for sale.
The Maharera has issued some basic guidelines for such home buyers as well as investors to prevent fraud and getting into trouble while transacting in a real estate deal.
Prior to sealing the deal, question oneself with:
BEFORE BUYING A HOME
1) Check only MahaRERA registered project
2) Verify developer mentioned completion date on MahaRERA's website
3) Ink an agreement and allotment letter as per prescribed format
4) Don't pay more than 10% payment prior to signing the agreement
5) Entertain only through MahaRERA registered real estate agents
IMPORTANT MahaRERA PROVISIONS
6) Financial Discipline: 70% of funds collected to be used for construction
7) Transparency: Detailed project information on MahaRERA's website
8) Quarterly progress reporting by promoters
9) Consent of two-third allottees must for any major project alteration or addition
10) Complaint filing & conciliation
AFTER THE PURCHASE
11) Monitor the project's progress through MahaRERA website
12) Only MahaRERA Carpet Area to be referred to for all transactions
13) Ensure documents are as per Model Agreement & Model Allotment Letter
14) Complaint against Promoter or Agent for breach of any promise
If the project is registered with MahaRERA, the developers have to fulfil several conditions under the RERA Act for the benefit of the customer. These conditions include maintaining an escrow account for the project. A total of 70% of the money received from the buyers for the project has to be kept in this account to undertake work on the same project. Moreover, the developer is required to update the project status on MahaRERA's website every three months.
"Apart from this, starting January 1, MahaRERA will register new projects having the DIN Number of all the directors and promoters of the project. This is to make transparent the related interest that the promoter has other than the project that is under construction," said a MahaRERA official.
Bhayandar: Two youths die in accident while returning from 'Pathaan' night show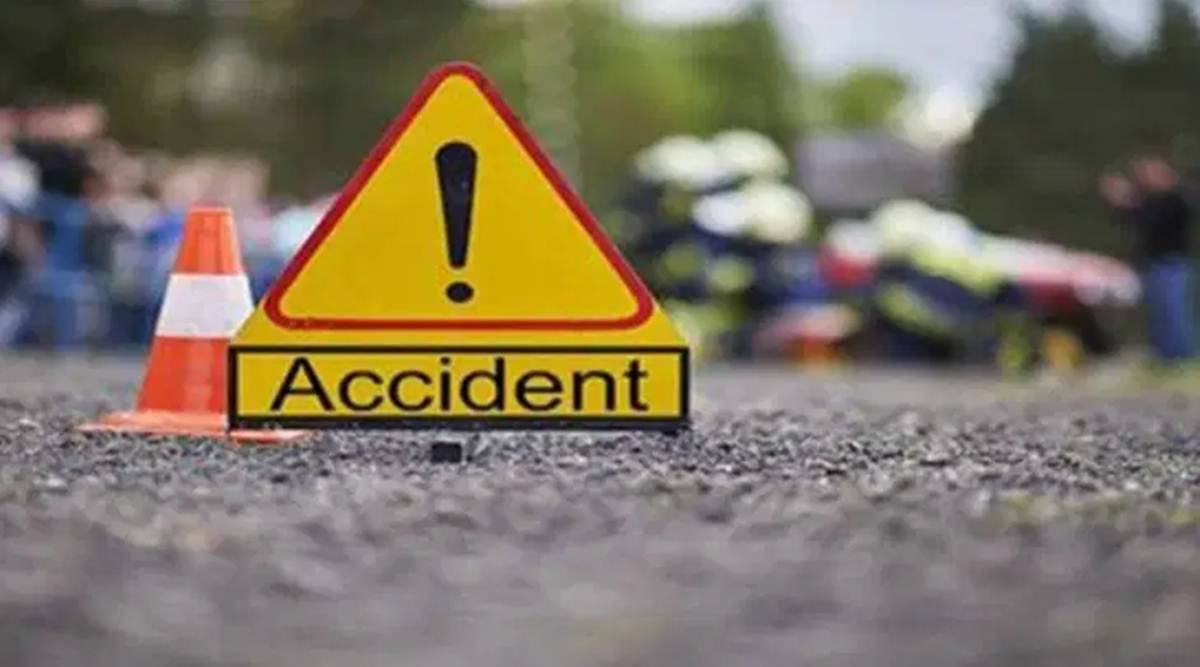 In a tragic incident, two youths died after their bike was hit by the driver of a rashly driven truck in Bhayandar late on Thursday night. The duo were returning home after watching the night show of the recently released movie 'Pathaan' at Rassaz Multiplex in Mira Road. According to the police, the mishap was reported at Golden Nest circle at around 12:30 am when the deceased who have been identified as-Abrar Ali Manihar (22) and his friend Tufail Shamim Shah (26)- both resident of Azad Nagar in Bhayandar (east) were returning home on the latter's bike after watching the night show of the recently released movie 'Pathaan' at Rassaz Multiplex in Mira Road.
Declared dead on arrival by doctors
The truck was headed towards the Phatak road from the direction of Kashimira. Both who suffered severe head and other injuries were declared dead before admission by on-duty doctors of a nearby hospital. "We have arrested the 45-year-old truck driver identified as Usman and booked him under section 304 (a) of the IPC for causing death by negligence," confirmed senior police inspector of Navghar police station- Milind Desai. Further investigations were under way.
Navi Mumbai: PMC to take strict action against hospitals carrying out illegal termination of pregnancy
The Panvel Municipal Corporation (PMC) has appealed to citizens to report if they come across gender test centers in their civic jurisdiction. The civic body announced that it will take strict action against any center found involved in illegal practices. 
Dr Anand Gosavi, Chief Medical Officer (CMO), presided over a meeting of the Medical Termination of Pregnancy Act (MTP) and the Pregnancy Prevention and Control Act (PCPNDT) earlier this week.
Dr. Rehana Mujawar, Child and Mother Health Care Officer, said that the civic body has already taken strict action against hospitals carrying out illegal abortions. "Citizens have also been asked to be vigilant and notify the corporation if they notice illegal gender testing centers in the PMC area," Dr Mujawar said.
CMO Dr. Gosavi said that all the hospitals and sonography centers have been asked to strictly follow the government regulations regarding fetal gender testing and abortions. "Stern action will be taken if any hospital, health care center, or sonography center is found to be flouting rules," he added.
"Likewise, if the term of a sonography center expires, it should apply to the municipal corporation for further approval. Strict action will be taken against the sonography center, which is running even after the expiry of such a term," he said, adding that in case of death of a child aged 0-5 months in any hospital in the municipal area, it is mandatory to inform the municipal corporation within 24 hours.