Bombay High Court Refuses Temporary Release Of Nawab Malik and Anil Deshmukh For MLC Elections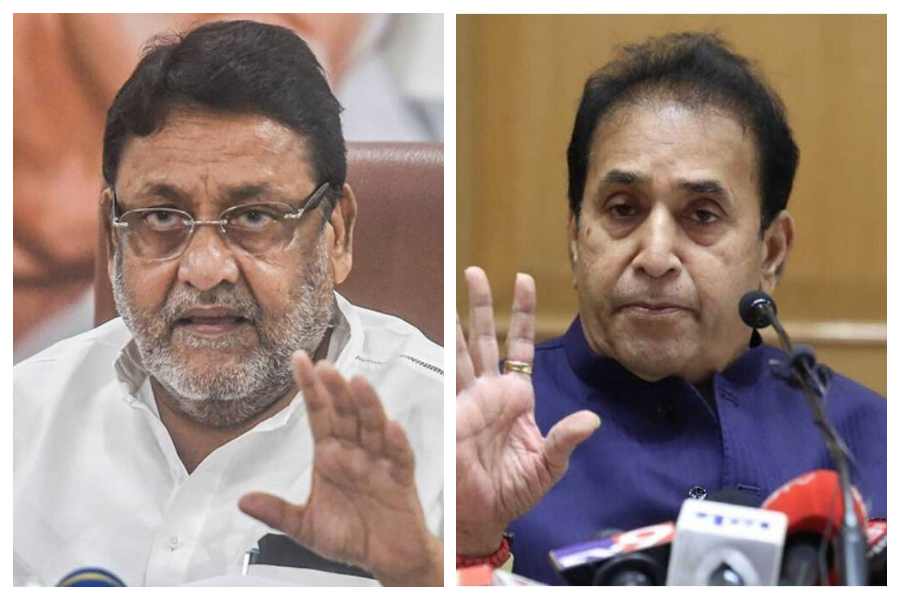 The Bombay High Court on Friday declined permission for the temporary release of Minister Nawab Malik and former state Minister Anil Deshmukh to vote for the upcoming June 20 elections to the Maharashtra Legislative Council.
This is the second time this month that the duo — both MLAs — will not be allowed to cast their vote, first in the June 10 Rajya Sabha elections and now for the MLC polls.
Justice N.J. Jamdar passed the orders in an interim bail plea filed by Deshmukh and a plea by Malik only seeking relief to enable him cast his vote under a police escort.
Both leaders are from the ruling Maha Vikas Aghadi (MVA) ally Nationalist Congress Party. Deshmukh was arrested on November 2, 2021, and Malik was nabbed on February 23 this year under various cases of alleged corruption and money laundering by the Enforcement Directorate (ED).
After hearing the strong arguments put forth by the lawyers of Deshmukh and Malik — Senior Advocate Amit Desai and Senior Advocate Vikram Chaudhri — and the Additional Solicitor-General (ASG) Anil Singh appearing on behalf of the ED, Justice Jamdar declined the pleas of the duo to vote in the MLCs polls on Monday (June 20).
Among other things, ASG Singh argued that the Representation of Peoples Act, Section 62 (5), has prohibited a person in jail from voting in an election.
The Shiv Sena-NCP-Congress have expressed strong displeasure over the verdict terming it as a blow to the democratic process, while the Opposition Bharatiya Janata Party has welcomed the ruling.
BJP appoints new bosses for Maharashtra, Mumbai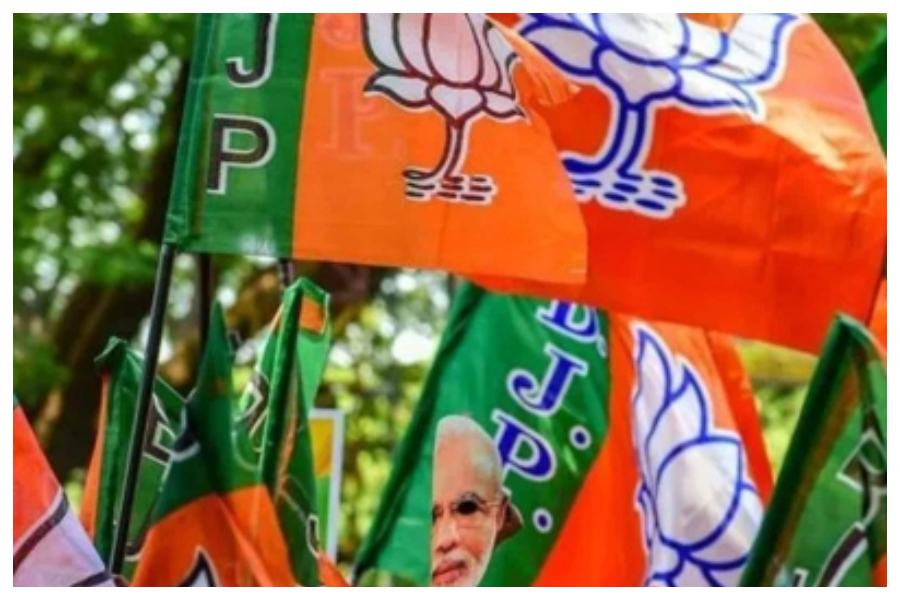 The Bharatiya Janata Party has appointed former ministers Chandrashekhar Bawankule and Ashish Shelar as the chief of the part's Maharashtra and Mumbai units, respectively, according to an announcement.
Bawankule and Shelar, both sitting legislators, replace Chandrakant Patil and Mangal Prabhat Lodha, who have been appointed as ministers in the government of Chief Minister Eknath Shinde and Deputy CM Devendra Fadnavis, earlier this week.
As per a statement by BJP President J. P. Nadda, both appointments are made with immediate effect, and come ahead of the imminent elections to various civic bodies in the state.
CM Eknath Shinde snubs Thackeray again, drops Shiv Sena from BAC meet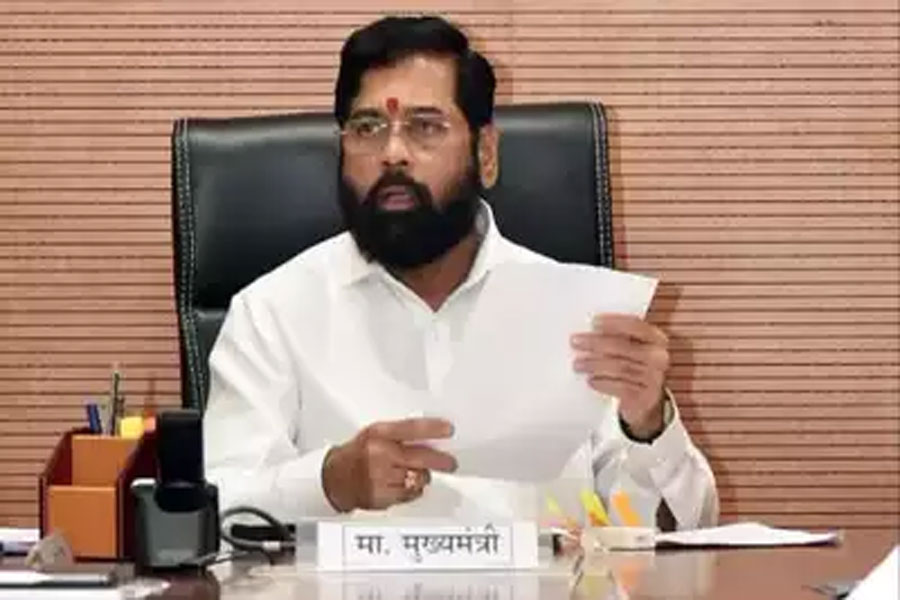 In a fresh snub to ex-CM Uddhav Thackeray, his Shiv Sena faction in the Maharashtra Assembly was dropped from the crucial Business Advisory Committee (BAC) meet to prepare for the upcoming Monsoon Session of the Legislature.
Thackeray faction leader and chief whip Ajay Chaudhari had written to Speaker Rahul Narvekar seeking representation to the BAC, but it was rejected.
However, now two ministers from the faction headed by Chief Minister Eknath Shinde have been included in the BAC — Dada Bhuse and Uday Samant.
The BAC presided over by Shinde and attended by group leaders of all parties on Thursday decided to extend the Monsoon Session by two days and now it will be held from August 17-25.
This was because the legislature will not function on August 19 (Dahi Handi celebrations) and the weekend, and the two additional days would enable discussions and decisions on various issues.
The BAC comprises Assembly members like Shinde, BJP's Deputy CM Devendra Fadnavis, Leader of Opposition Ajit Pawar, NCP's Jayant Patil, BJP's Radhakrishna Vikhe-Patil, Sudhir Mungantiwar and Chandrakant Patil, and Congress' Balasaheb Thorat and Ashok Chavan.
Besides, there are other invitees like Deputy Speaker Narhari Zirwal (NCP), Ashish Shelar (BJP), Chhagan Bhujbal (NCP) and Amin Patel (Congress) in the BAC.
From the Council, besides Deputy Chairperson Neelam Gorhe, the BAC has newly-appointed Leader of Opposition Ambadas Danve and Anil Parab, both from Shiv Sena, Pravin Darekar and Vijay Girdhar (BJP), Shashikant Shinde (NCP) and Bhai Jagtap (Congress).
The invitees from the upper house included Chandrashekhar Bawankule and Ranjitsinh Mohite-Patil (BJP), Jayant Patil (PWP), Kapil Patil (Lok Bharati) and Vikas Potnis (Shiv Sena).
After the government headed by Shinde and Fadnavis was sworn-in on June 30, the monsoon session was originally scheduled to start on July 17, but was postponed for various reasons.
Skeletons peep out of Maharashtra CM's 'mini-cabinet', 75% ministers face criminal cases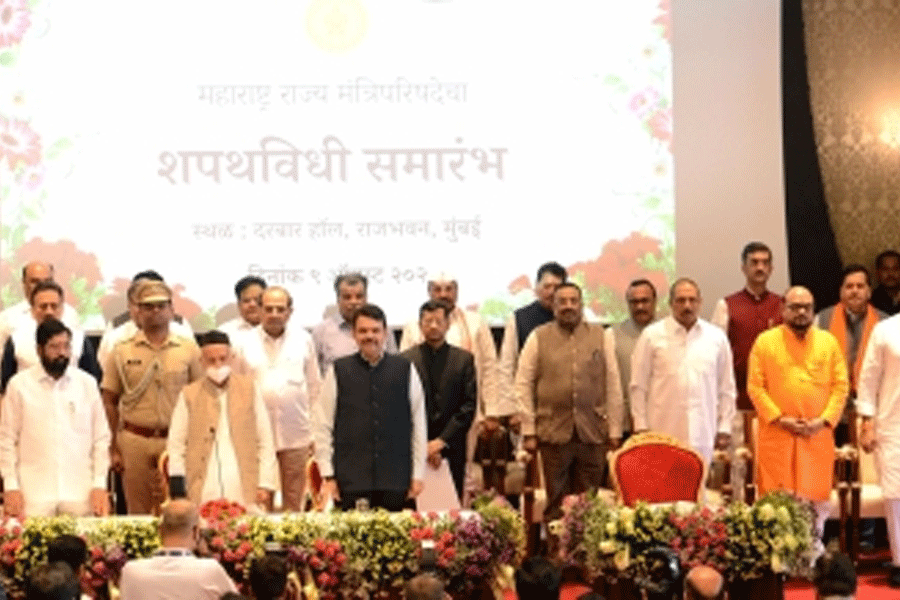 The 18-member 'mini-cabinet' expansion of Chief Minister Eknath Shinde and Bharatiya Janata Party's Deputy CM Devendra Fadnavis have thrown up many facts, including 75 per cent of the total 20 'crorepati' ministers have criminal cases lodged against them.
According to a study conducted by the Association for Democratic Reforms (ADR), a total of 15 ministers have declared criminal cases, including seven from the Shinde Group Shiv Sena and eight from the BJP, in the 'gents only cabinet'.
Of these, 65 per cent — or 13 ministers — including seven from Shinde Group and six from the BJP have serious criminal cases filed against them.
Of the 20 crorepatis, BJP's Mangal Prabhat Lodha, a reputed builder, is the richest among the ministers with assets worth Rs 441.65 crore and liabilities of Rs 283.36 crore.
Though a 'crorepati', the poorest in the lot is also BJP's Sandipanrao A. Bhumre with assets of Rs 2.92 crore in his name.
The average assets of the ministers' whose poll affidavits were analysed by ADR comes to Rs 47 crore — comprising the BJP's Rs 58 crore and Shinde Group's Rs 36 crore.
On the academic front, two ministers (or 10 per cent) have declared their educational track record as SSC pass, six (30 per cent) as HSC pass, 11 ministers (55 per cent) are higher qualified with degrees, and only one Dr. Suresh Khade of the BJP holds a doctorate from a university in Sri Lanka.
As far as the age group is concerned, 16 ministers (80 per cent) fall in the upper echelons aged between 51-70, and four (20 per cent) are between 41-50, said the ADR's Maharashtra Election Watch, coordinated by Ajit Ranade, Sharad Kumar and Satish Khot.
CM Shinde carried out his much-awaited cabinet expansion on Tuesday, inducting 18 ministers, including three allegedly 'tainted'. No women MLA could find a place in the cabinet and so could not the Independents and smaller parties.