Bombay High Court junks Kangana Ranaut's plea against defamation case by Javed Akhtar
The Bombay High Court on Thursday dismissed a plea by Bollywood actress Kangana Ranaut seeking to quash the criminal defamation proceedings initiated against her before the Andheri Magistrate Court by poet-lyricist Javed Akhtar last year.
In her verdict, Justice Revati Mohite-Dere upheld the discretionary orders of the Andheri Court Magistrate directing the police to probe into the allegations levelled by Akhtar against Ranaut, both stalwarts in the film industry.
In his complaint, Akhtar, a Padma Bhushan and five-time National Award winner, had accused Ranaut, a Padma Shri and three-time National Award winner, of making defamatory statements against him on national and international television in an apparent "clear campaign to tarnish and malign" him in the eyes of the people.
In March this year, the Magistrate issued a bailable warrant against Ranaut who appeared before the court and was granted bail, and in July she moved the high court challenging the proceedings initiated by the lower court.
Through her lawyer Rizwan Siddique, Ranaut contended that instead of directing the Juhu Police to probe the matter, the court was duty bound to examine Akhtar and the witnesses named in the complaint under the Criminal Procedure Code (CrPC).
Siddique argued that the Magistrate should have ascertained the veracity of the "one-sided complaint" instead of passing an order 'mechanically', pointing out that no evidence was brought on record by Akhtar, and the material relied upon was brought by a third party who was not examined under oath.
Seeking dismissal of Ranaut's plea and saying it was with the sole intent to delay the matter, Akhtar's lawyer Jay Bharadwaj said that the due procedures were followed by magistrate and to conduct an impartial probe, all persons involved were summoned but Ranaut remained absent from the proceedings.
Bharadwaj said that the Magistrate could either conduct the investigation, or direct a police officer or a third party for the same, and the Magistrate for one of these three options.
Salman Khan Thanks Fans For Loving Tiger 3 Teaser; Says He Is 'Really Proud' Of The Franchise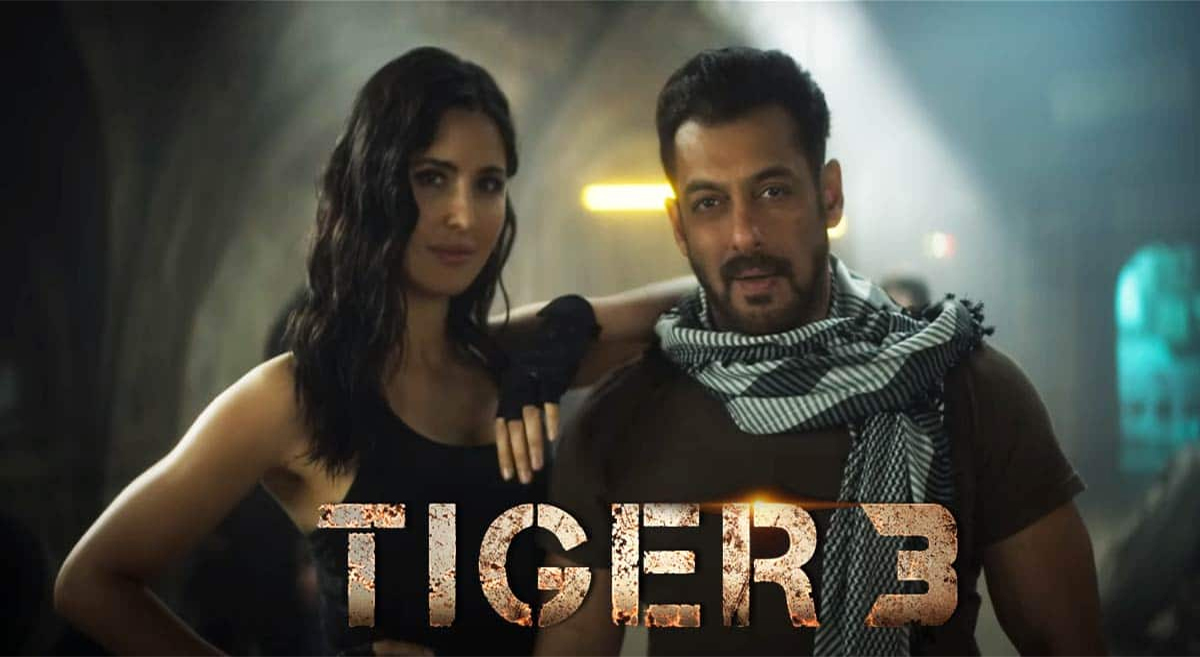 A few days ago, Salman Khan released the first video of Tiger Ka Message from his much-anticipated film, Tiger 3, which also stars Katrina Kaif in the lead. It has been getting immense love from audiences worldwide.
Reacting to the response by his fans, Salman said that he is 'really proud' of the Tiger franchise. "Tiger has gotten unanimous love and support from not only my fans but also from the audience across the world for over 10 years now! I'm really humbled that my character has resonated with so many people globally," added the actor.
He added that when he started discussing the marketing plan for Tiger 3, he thought, "Why don't they do a hat-tip to the nostalgia that this franchise holds in the hearts of the people? Tiger Ka Message is just that. If you see the video, it is mixed with footage from the past two films, Ek Tha Tiger and Tiger Zinda Hai. It talks about how Tiger has given his all for India and even risked his life and his family for his country," said Khan.
Salman said that it was deliberately done to tell people what Tiger, the character, and the franchise stand for, as Tiger is a selfless agent, and he is really happy that people have given the teaser so much love. "I can't wait to show you the trailer now," he concluded.
Directed by Maneesh Sharma, Tiger 3 is slated to release in cinemas in November 2023.
Ganapath – A Hero Is Born Teaser Out! Tiger Shroff, Kriti Sanon Bring A Heavy Dose Of Action In This Futuristic Drama
The makers of the upcoming action thriller film, 'Ganapath: A Hero is Born,' unveiled its teaser on Friday. This highly-anticipated movie stars Tiger Shroff and Kriti Sanon in leading roles, with direction by Vikas Bahl and a special appearance by Amitabh Bachchan. 'Ganapath – A Hero Is Born' promises to deliver a visual spectacle, seamlessly merging intense action sequences with an enchanting musical score that guarantees to take the audience on an epic journey. At its core, the film revolves around the ascent of a fighter as he embarks on a quest to uncover his destiny in an uncharted realm.
Producer Jackky Bhagnani shares his excitement about the project, stating, "We are thrilled to showcase one of our most ambitious project. 'Ganapath – A Hero Is Born.' This film has been crafted with immense passion and a unique vision. It ventures into uncharted territory and holds many surprises in store for the audience."
Moviegoers can mark their calendars as 'Ganapath – A Hero Is Born' is scheduled to hit theaters on October 20. Presented by Pooja Entertainment in collaboration with Good Co, the film is produced by Vashu Bhagnani, Jackky Bhagnani, Deepshikha Deshmukh, and Vikas Bahl. It is set for a worldwide release in multiple languages, including Hindi, Tamil, Telugu, Malayalam, and Kannada.
Animal Teaser: Ranbir Kapoor Seeks Anil Kapoor's Validation In This Murky Father-Son Thriller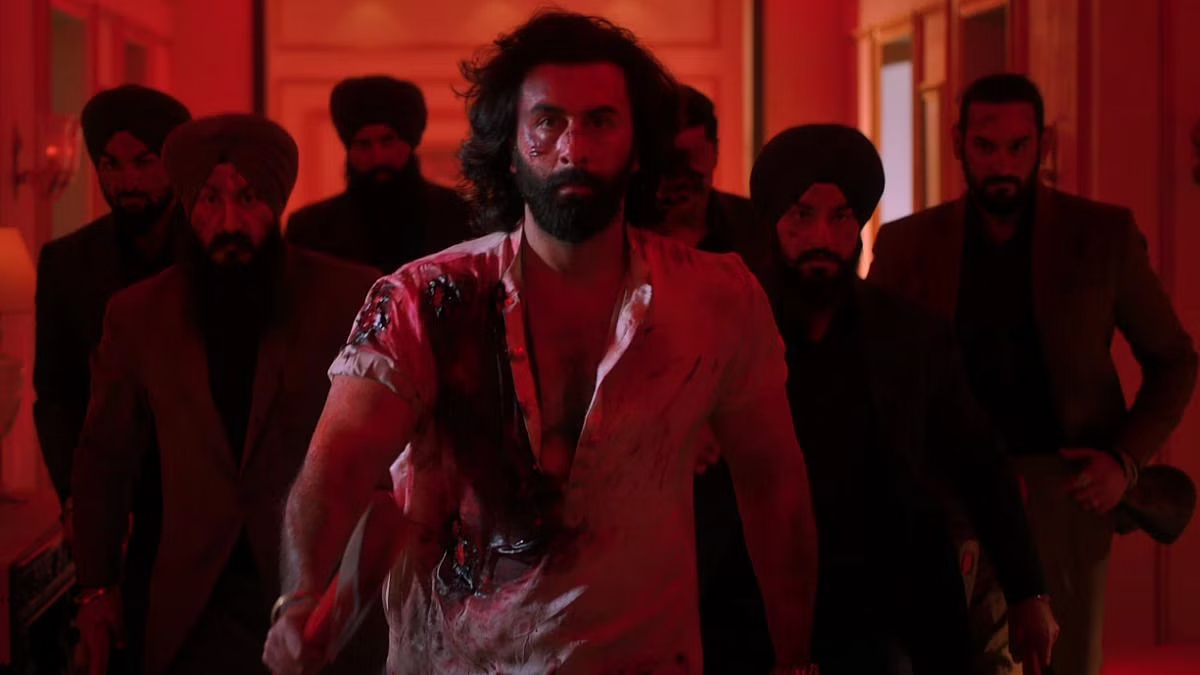 After months of wait and anticipation, the makers of the upcoming film 'Animal' finally dropped its teaser on Thursday, on the occasion of Ranbir Kapoor's birthday. Within minutes of the teaser going live, fans of the actor went into a tizzy, seeing him in a totally new avatar.
Ranbir's Animal had been in the making for quite some time now, and despite several leaked pictures and videos from the sets of the film, the makers have made sure to keep the main plot of the film under wraps.
Animal also stars Anil Kapoor and Rashmika Mandanna, and a menacing Bobby Deol will play the antagonist in the film.
Watch Animal teaser
The teaser that was dropped by the makers on Thursday manages to convey the raw power, intrigue, and wild nature of the film.
It begins with Ranbir taking a stroll with lover Rashmika Mandanna, who hopes he would never turn out to be like his father. While Ranbir refuses to hear a word against his father, the teaser shows glimpses of the toxic relationship that he shares with his dad, Anil Kapoor.
As the teaser progresses, it shows Ranbir setting out in a total baddie avatar, in a quest to seek the ultimate validation from his father.
The actor can be seen going all guns blazing and by the looks of it, the film will have a lot of bloodshed and some never-seen-before action sequences.
The teaser ends with a glimpse of Bobby Deol as the villain, and he surely looks as fierce as ever.
About Animal
Animal is scheduled to hit the silver screens on December 1, 2023. Earlier, the film was supposed to release on August 11, but it was pushed due to pending post-production work and dubbing.
Hindi, Telugu, Tamil, Kannada, and Malayalam.
Animal has been helmed by Sandeep Reddy Vanga, who has the blockbuster Kabir Singh to his credit.
The film has been produced by Bhushan Kumar, and it will release in Hindi, Telugu, Tamil, Kannada, and Malayalam.