Biden's tour de Saudia Arabia
Joe Biden's west Asian tour should have been utilised to reset the American ties with different regional players and lay foundations for a more robust engagement but the results seem to be rather disappointing.
American President Joe Biden was on a four-day trip to Israel and Saudi Arabia, his first trip to the Middle East since taking office last year, with a lot of expectations about resetting the ties with Saudi Arabia and also giving a new direction to US policies in the Middle East.
The visit started with meetings in Israel to expand security ties and discuss Iranian belligerence in the region. He next went to Jeddah, Saudi Arabia, where he attempted to reassure regional leaders – and the rest of the world – that his administration remains committed to actively engaging in the Middle East and
counter any Russian or Chinese plans to expand their geopolitical influence.
US-Saudi ties
Coming in the backdrop of the continuing Russia-Ukraine war and spiralling global oil prices, the visit was also seen as a rapprochement by the US President to the Saudi Crown Prince Mohammad bin Salman (MbS), whom he blamed for the assassination of Saudi journalist Jamal Khashoggi, and thus pave the way for softening the Saudi stance on increased oil production.
However, the manner in which the two leaders greeted each other with a fist bump has been criticised both by fellow Democrats and Republicans, due to its undiplomatic nature and also as a middle ground to thaw the ice, perhaps on the advice of their key lieutenants.
Also the version given by Biden and Saudis as to whether the President admonished MbS seem to vary, thus indicating that the President was ready to give up his old stance for the Saudi agreement to increase its oil production, though ultimately he got no such assurance.
The meetings in Jeddah largely seemed to go along with the planned reset of the US relationship with the kingdom, and Biden announced several new areas of cooperation aimed at reshaping US-Saudi relations.
However, the President did strike an optimistic note that regional leaders would soon take action given that the next OPEC meeting will take place in early August, after his parley with the Gulf Cooperation Council (GCC) leaders in Riyadh.
US-Iran Ties
Biden is also under pressure to counter Iran's growing influence in the region, and during the visit he made a commitment to the U.S. playing a large role in the Middle East for years to come.
In Israel, Biden repeatedly vowed to ensure that Iran does not acquire a nuclear weapon and said he believed diplomacy remained the best avenue to keep Tehran from obtaining one.
Biden has pushed for a revival of the Iran nuclear deal, which former president Donald Trump withdrew the US from in 2018, as he faces increasing pressure from key Middle East allies to produce a plan to contain Iran. But hopes appear to be fading that a deal will materialise, and the President acknowledged that the US is not going to wait forever; for a response from Iranian leadership.
US-Israel ties
America's relationship with Israel has also been strained in recent years. Obama and former Israeli President Benjamin Netanyahu shared a strained relationship over Palestine, and the 2015 nuclear deal with Iran also soured the relations.
But the Biden administration's renewed efforts to re-implement the Iran nuclear deal, coupled with warnings over Israel's expansion of settlements in the West Bank, have further complicated US-Israeli relations again.
In addition, US is also worried about the growing Russian and Chinese influence in the region. Iran has cosied-up to Russia significantly in recent years and the Chinese have made themselves more useful both to the Saudis and Emiratis in defence and trade sectors.
The new approach
His critics say that Biden to an extent continued with the old American baggage. And if he really wants to rest the American foreign policy for West Asia and its Arab allies, it will have to adopt a more proactive and less preaching stance with a new perspective, too.
Biden himself said during the trip that he continues to believe that diplomacy is the best way to achieve a new outcome. But to achieve that outcome, he'll have to pursue soft-diplomacy also.
Additionally, the US should try to give-up the mentality to solve every problem or conflict with military means and tactics, instead it should try to focus and see the alternative opportunities available to help the people of the Middle East achieve greater freedom and prosperity which they desire.
For this, the renewed American focus should prioritise its interests through better security management for itself and its allies. Ensuring that terrorist threats from the Arab world should remain a focus of US engagement in the region.
Further, it should focus on economic welfare of the region. The Middle East's energy resources remain critical to the global economy. In addition, the US should try to foster lasting economic ties with emerging centres of innovation in the region.
Additionally, it should focus on values and rights, which the United States supports i.e. religious freedom, women's rights, and freedom of expression.
These should be promoted through its soft diplomacy or public diplomacy channels. There is a huge aspiration amongst the people of the region to fill-up the chasm between what is available and what they wish for, ensuring dignity and prosperity for all.
At the same time, it should try to engage more with the young generation amongst the Arabs, the 13 th edition of the Arab Youth Survey found that over 90 per cent of Saudi youth, who form nearly two-thirds of the country's population, see the US as an ally. This should be its target audience.
It should focus on boosting bilateral ties in new areas such as tourism, information technology, and clean energy and focus less on energy sector.
It should launch joint initiatives on human security challenges such as in the health sector, economic security, human rights, and climate change. It should engage in renewed diplomatic efforts to end conflicts in Syria, Yemen, and Libya.
It should try to contain and engage Iran with diplomacy backed by a balanced regional security strategy.
Renewed diplomacy with Iran must include America's regional security partners in order to produce lasting results. It should strive for greater regional integration with renewed and inclusive diplomacy on the Arab-Israeli front, too.
Overall, the visit failed to accomplish what Biden wanted to achieve in the region, and for any success the US will have to fully recalibrate its policy towards the Middle East, Iran and Israel in the short-term for long-term gains and keeping the Russians and Chinese at bay in the region.
(Asad Mirza is a political commentator based in New Delhi. He writes on Muslims, educational, international affairs, interfaith and current affairs. The views expressed are personal)
Israeli fighter jets strike Gaza in response to rockets firing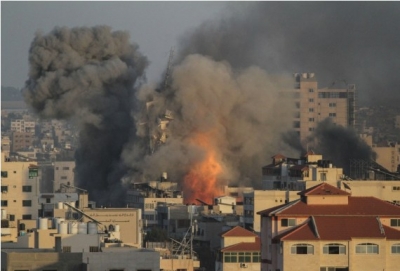 Israeli fighter jets on Friday carried out a series of airstrikes on facilities belonging to militant groups in the Gaza Strip in response to rockets fired from the coastal enclave, witnesses said.
Israeli army drones and fighter jets were heard buzzing in the air, and several explosions were heard in central Gaza Strip, the witnesses told Xinhua news agency.
They added that more than 14 missiles were fired at a military post that belonged to Gaza militant groups.
Palestinian medical sources said that no injuries were reported during the strikes that mainly targeted posts and facilities that belong to the Hamas and the Palestinian Islamic Jihad (PIJ).
The airstrikes were in response to the firing of two rockets at southern Israel, said a spokesman from the Jewish state's army.
No group has claimed responsibility for firing the rockets, which was a response to the killing of nine Palestinians during an Israeli raid in the Jenin refugee camp, deemed to be the most deadly in nearly two decades.
During the Israeli airstrikes on Friday, militants in the Hamas-ruled coastal enclave also fired at least five rockets at southern Israeli communities close to the borders with the Gaza Strip and anti-craft missiles were fired at Israeli fighter jets by Hamas militants, sources close to Hamas security told Xinhua.
Media outlets in Gaza quoted an Egyptian source as saying that Egyptian intelligence is in intensive contact with the Palestinian factions to prevent an escalation in Gaza.
More than 170 Palestinians were killed in the West Bank in 2022, and at least 29 have been killed in January this year, according to figures from the Palestinian Health Ministry.
According to the UN, 2022 was the deadliest year for Palestinians since 2006.
The tensions have been further aggravated since Israel's most right-wing government, headed by Prime Minister Benjamin Netanyahu, took office last month.
Armed attack targets Azerbaijan's embassy in Iran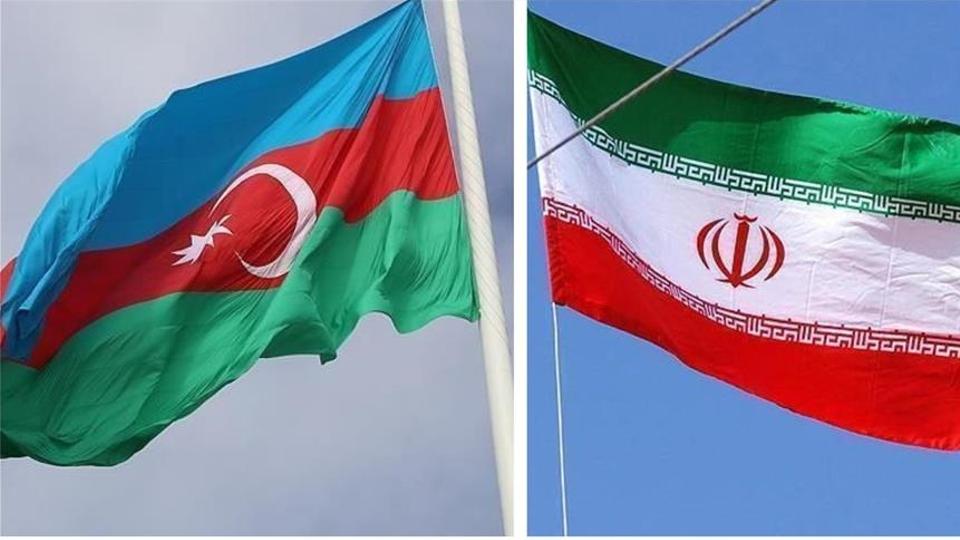 A guard has been killed in an armed attack on Azerbaijan's embassy compound in Iran, the nation's foreign ministry has said.
Two people were also wounded in Friday's attack.
"The attacker destroyed the guard post with a Kalashnikov automatic weapon and killed the head of the security service. Two security guards of the embassy were also injured while preventing the attack," Azerbaijan's foreign ministry said.
The ministry said it would evacuate its embassy staff in Tehran.
The Iranian capital police chief, General Rahimi, said the attacker entered the embassy with his two children.
"Preliminary investigation shows that the attacker's motive was personal and family problems," Iran's local Mehr News Agency reported.
'Act of terrorism'
Azerbaijan's President Ilham Aliyev said that an attack on his country's embassy in Iran was "an act of terrorism" and demanded a swift investigation and punishment of the "terrorist".
"I fiercely condemn the terrorist attack perpetrated against our Embassy in Tehran today," Aliyev said on Twitter.
"We demand that this terrorist act be swiftly investigated and the terrorists punished," he added.
Turkish Foreign Minister Mevlut Cavusoglu has condemned the "treacherous attack" in a tweet.
"Azerbaijan is never alone," Cavusoglu added.
Separately Turkish Foreign Ministry issued a statement regarding the deadly attack, saying that Türkiye which has been subjected to similar attacks in the past, deeply shares the pain of the Azerbaijani people.
"It is very important that those responsible for this heinous attack should be immediately apprehended and brought to justice," the ministry said.
Suspect detained
Nasser Kanani, the spokesperson of the Ministry of Foreign Affairs of Iran also condemned the attack and said the suspect was detained.
"Police and security forces immediately intervened and arrested the assailant, who is currently under investigation," the spokesman said.
The foreign ministry also noted that the situation is under investigation with dimensions of action and the motive of the assailant.
Azerbaijan borders Iran to its northwest. There have been tensions between the two countries as Azerbaijan and Armenia have fought over the Karabakh region.
Iran in October launched a military exercise near the Azerbaijan border, flexing its martial might amid the nationwide protests rocking the Islamic Republic.
Azerbaijan also maintains close ties to Israel, which Tehran views as one of its top regional enemies.
(Source: TRT WORLD)
NATO dialogue with Sweden, Finland 'meaningless': Turkey
It is "meaningless" to hold a trilateral meeting with Sweden and Finland to discuss their NATO accession process after recent protests in Stockholm, Turkish Foreign Minister Mevlut Cavusoglu has said.
"In this environment, a trilateral meeting is meaningless. It has been postponed because the current environment will overshadow this," Cavusoglu explained at a joint press conference with visiting Serbia's First Deputy Prime Minister and Foreign Minister Ivica Dacic on Thursday, Xinhua news agency reported.
"Sweden has to decide. Does it want to join NATO or not? One of the aims of these incidents is to prevent Sweden from joining NATO," the Turkish minister said, referring to recent protests in the Nordic country, which involves burning of Quran and demonstrations by the supporters of the Kurdistan Workers' Party (PKK) outlawed by Turkey.
He warned the incident was a "racist attack that has nothing to do with freedom of thought".
Turkey has postponed a trilateral meeting with Sweden and Finland on their NATO bids slated for February following the burning of a copy of the Quran in Stockholm.
Sweden and Finland submitted their formal requests to join NATO in May 2022, which were initially objected by Turkey, a NATO member, citing their support for anti-Turkish Kurdish organisations and political dissidents.
A month later, Turkey, Sweden and Finland reached a memorandum of understanding (MoU) ahead of the NATO summit held in Madrid.
Under the MoU, Ankara agreed to lift its veto on the NATO bids by Finland and Sweden, which in return pledged to support Turkey's fight against terrorism and address its "pending deportation or extradition requests of terror suspects expeditiously and thoroughly."
The Turkish parliament has not ratified the Nordic countries' NATO bids so far, citing that they have yet to meet Turkey's requests.