Amid continued protests, SL Prez appoints new cabinet sans Rajapaksas
Amid the growing public agitation with protest continuing for the ninth day occupying the entrance to his office, President Gotabaya Rajapaksa appointed a new cabinet on Monday.
The President appointed a 17-member cabinet, dropping most of the old and senior MPs who were in the previous cabinet. No Rajapaksa family member was included to the new cabinet in contrast to five Rajapaksas, including Prime Minister Mahinda Rajapaksa, his son, Namal, young brother Basil and elder brother Chamal and his son Shashindara who held important ministries in the previous cabinet.
Amid major financial crisis without some of the basic needs such as fuel, electricity, food and medicine, Sri Lanka has been in agitation since March 31. A major protest started on April 2 blocking the entrance to the President's office at the iconic city square facing the Indian Ocean continued for the ninth day and President Rajapaksa was forced to relocate his office. The apolitical protests demand all Rajapaksas, including the President and Prime Minister, to step down.
As anti-government protests spread defying curfew and social media ban on April 3, the former cabinet with 26-ministers en masse resigned from their positions.
With shortages in forex reserves, Sri Lanka has been unable to pay for almost all imports, including fuel for power generation leading to hours-long daily power cuts and major breakdown in the transport system.
On Tuesday (April 12) to save remaining foreign reserves for emergency supplies, Colombo announced that it would stop external debt payments pending a bailout package from the International Monetary Fund (IMF). On Sunday, a team including the Finance Minister left for the IMF to secure at least $4 billion to import essentials and pay creditors.
Since January India has helped Sri Lanka with nearly $ 2.5 billion financial assistance in food, fuel and medicines. According to reports, the Indian ocean island nation has requested for further $2 billion from its immediate neighbour, to which New Delhi has responded positively.
PM Narendra Modi, Saudi Crown Prince Mohammed Bin Salman Discuss Defence & Global Issues On Call
Prime Minister Narendra Modi held a telephone conversation with Saudi's Crown Prince Mohammed bin Salman. A number of issues were discussed, said a tweet by PM Modi. "Spoke to Saudi Arabia's Crown Prince & PM HRH Prince Mohammed bin Salman. Discussed boosting ties in connectivity, energy, defense, trade & investment, and exchanged views on regional and global issues," said PM Modi in his tweet.
The Prime Minister also lauded Crown Prince Mohammed bin Salman's support in the evacuation of Indians from the conflict torn Sudan. "Appreciated his support in safe evacuation of Indians from Sudan and for Haj," the tweet by PM Modi read.
Recently, India had launched Operation Kaveri to rescue the Indians stranded in Sudan. Close to 3,000 people were rescued by India from Sudan.
At an MEA press briefing, foreign secretary Vinay Mohan Kwatra had said in May regarding the rescue efforts, "What we did was that as soon as the fighting broke out in Khartoum, our Embassy in Khartoum immediately alerted. As it turns out, they pretty much reached out to almost all of them by and large."
The government of India had put to task a high-level diplomatic team. India's Foreign Minister S Jaishankar and Minister of State for External Affairs V Muraleedharan were overlooking the rescue efforts carried on by the Indian Air Force and security forces.
Erdogan calls for promoting dialogue over Turkey's accession to EU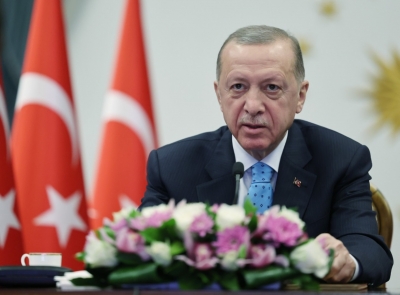 Turkish President Recep Tayyip Erdogan highlighted the necessity of promoting dialogue for his country's accession to the European Union (EU) in a phone talk with Charles Michel, the president of the European Council.
"It is necessary to increase contacts at all levels with a concrete and positive agenda in the direction of Turkey's full membership to the EU, which has great strategic value for Europe," an official statement quoted Erdogan as saying.
The EU's "fair treatment and supportive perspective" for Turkey's full EU membership would open up new horizons in relations between Ankara and the block, the statement said.
During the phone conversation, Erdogan also underlined the importance of updating the customs union agreement between Ankara and Brussels, ensuring visa-free for Turkish citizens within the EU, and strengthening bilateral cooperation on migration management and counterterrorism, it added.
Turkey started accession talks with Brussels in 2005, which have been at a standstill for several years following a prolonged state of emergency declared by Erdogan in the wake of a botched coup aiming to topple his government in 2016.
Pakistan to shut markets by 8 p.m. to save electricity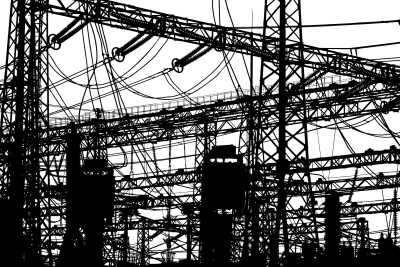 Pakistan's federal and provincial governments have unanimously decided to shut markets by 8 p.m. across the country as part of the efforts to conserve energy, Planning Minister Ahsan Iqbal said.
He said this while addressing the media following the National Economic Council (NEC) meeting held in Islamabad with Prime Minister Shehbaz Sharif in chair, Geo News reported.
Iqbal said Chief Ministers of Sindh, Punjab and Khyber Pakhtunkhwa participated in the huddle while the planning minister of Balochistan represented the provincial government.
This initiative could save around $1 billion annually, he added.
He said representatives of provincial governments were present in the NEC meeting and they had been advised to get it implemented to save precious resources, Geo News reported.
Iqbal said energy had become a big challenge for Pakistan and the government would reduce dependence on fossil fuels and imported oil, and give due focus on energy conservation, Geo News reported.
Likewise, the minister said government would promote green energy including solar, hydel and wind and no new imported fuel based project would be introduced.
Earlier in January, the federal government had approved a new energy conservation plan under which markets/malls were supposed to be closed by 8.30 p.m., while it also banned the usage of inefficient appliances to save around 62 billion PKR annually.
Prime Minister Shehbaz Sharif had directed the authorities concerned to cut the usage of electricity by all departments of the federal government by 30 per cent.
The coalition government had claimed that measures approved by the cabinet aim to save the cash-strapped country about 62 billion PKR and help reduce the energy import bill.
However, the measures were never fully implemented across the country,