After Azad, Sonia now meets Anand Sharma & Manish Tewari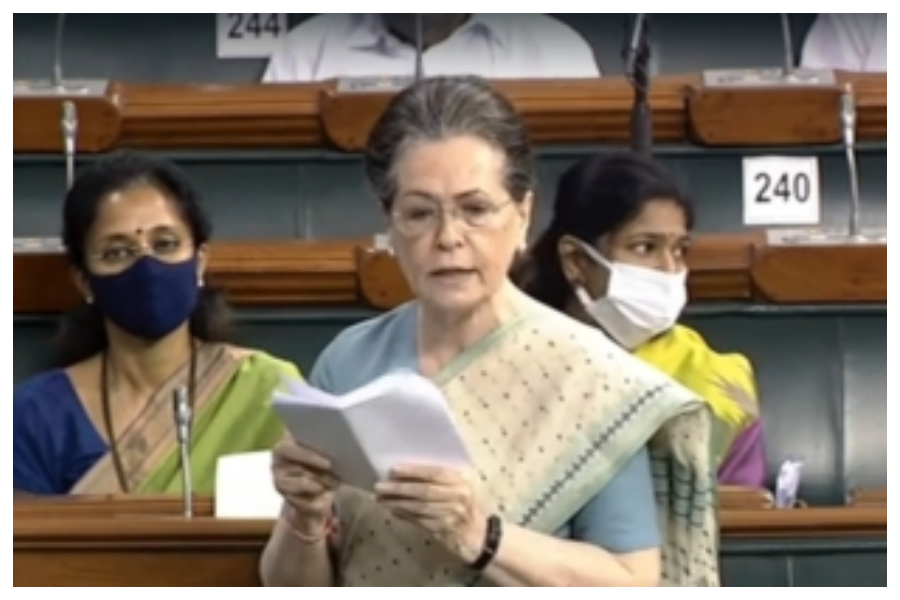 Days after meeting Ghulam Nabi Azad, Congress President Sonia Gandhi on Tuesday met senior party leaders Anand Sharma and Manish Tewari to discuss the proposal mooted by the disgruntled G-23 group.
Sonia Gandhi in her effort to put a united face is reaching out the dissidents in the party who have been demanding sweeping reforms.
Azad, who met the party chief on March 18, had said that there was no vacancy currently for the post of President and nobody asked her to quit.
Distancing himself from the views of senior party leader and fellow G-23 leader Kapil Sibal on leadership change, Azad had noted that Sonia Gandhi's offer has been rejected by all groups, including the one he belonged to, and "we wanted her to continue".
His remarks bolster indications that the Congress' internal battle seems heading towards a truce as Gandhis have been proactively reaching out the dissenters with senior party leader Rahul Gandhi, who has been not having a good equation with former Haryana Chief Minister Bhupinder Singh Hooda, met him on March 17 and listened to his grievances.
Later, Hooda met the G-23 leaders.
Govt provides 'Y+' security cover to 15 rebel Sena MLAs
The Union government has decided to provide 'Y+' category security cover of armed Central Reserve Police Force (CRPF) personnel to 15 rebel Shiv Sena MLAs who have revolted against the Uddhav Thackeray government in Maharashtra.
Sources said that 'Y+' category security cover of armed CRPF personnel has been provided to 15 Shiv Sena MLAs which include Prakash Surve, Sadanand Sarvankar, Yogesh Dada Kadam, Pratap Sarnaik, Ramesh Bornare, Mangesh Kudalkar, Sanjay Shirsat, Latabai Sonawane, Yamini Jadhav, Pradeep Jaiswal, Sanjay Rathod, Dadaji Bhuse, Dilip Lande, Balaji Kalyanar and Sandipan Bhumare.
These leaders have joined Eknath Shinde's camp in the ongoing political crisis in Maharashtra.
The centre's decision came a day after Shinde in a letter to Chief Minister Uddhav Thackeray alleged that the security cover provided to the family members of the rebel Shiv Sena MLAs had been withdrawn.
The Maha Vikas Aghadi (MVA) government had rejected the charges. Shinde claimed to have the support of more than two-thirds of the Shiv Sena MLAs.
Even as the BJP has officially kept itself away from the Shiv Sena's internal tussle, it is being reported that rebel leader Shinde, who is camping in Guwahati and Maharashtra former Chief Minister Devendra Fadnavis may have met Union Home Minister Amit Shah at an undisclosed location in Gujarat's Vadodara.
BJP bags 3 seats in Tripura bypolls, CM Manik Saha wins from Town Bordowali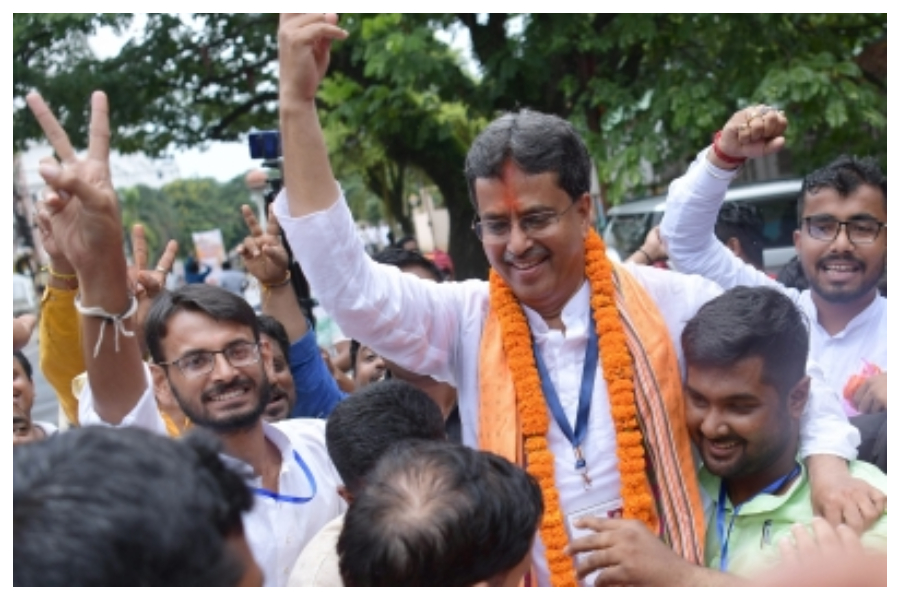 The ruling BJP won three seats including that of Chief Minister Manik Saha who has been elected to the state assembly for the first time from Town Bordowali while the opposition Congress won one seat in Tripura, where the bypolls were held on June 23 in the four politically-crucial Assembly constituencies.
According to the Election Commission, Saha, 69, who secured 17,181 votes, won the Town Bordowali seat defeating Congress candidate Asish Kumar Saha by a margin of 6,104 votes. As per the EC, the BJP candidate Malina Debnath won the Jubarajnagar seat defeating her nearest CPI-M rival Sailendra Chandra Nath by a margin of 4,572 votes.
BJP nominee Swapna Das (Paul) bagged the Surma (SC) seat thrashing her independent rival Baburam Satnami by a margin of 4583 votes.
In a significant political development, BJP turned Congress leader Sudip Roy Barman retained his Agartala constituency defeating his BJP rival Ashok Sinha by a margin of 3,163 votes. With the victory of Roy Barman, Congress re-entered into the 60-member state assembly after several years.
Over 78.58 per cent of the 1,89,032-strong electorate cast their votes on Thursday in the by-elections to four Assembly constituencies in Tripura. In all 22 candidates including seven women fought the by-elections.
The by-election is being termed by the political pundits as a "semi-final" before the 60-member Assembly's general elections, which is just eight months away.
The focus of the by-elections was mainly on the Town Bordowali Assembly constituency where Manik Saha contested against five other candidates. Saha, BJP's state president and a Rajya Sabha member who assumed office on May 15, a day after Biplab Kumar Deb's resignation from the post of chief minister, contested the election for the first time.
Maharashtra Governor conquers Covid, back home to Raj Bhavan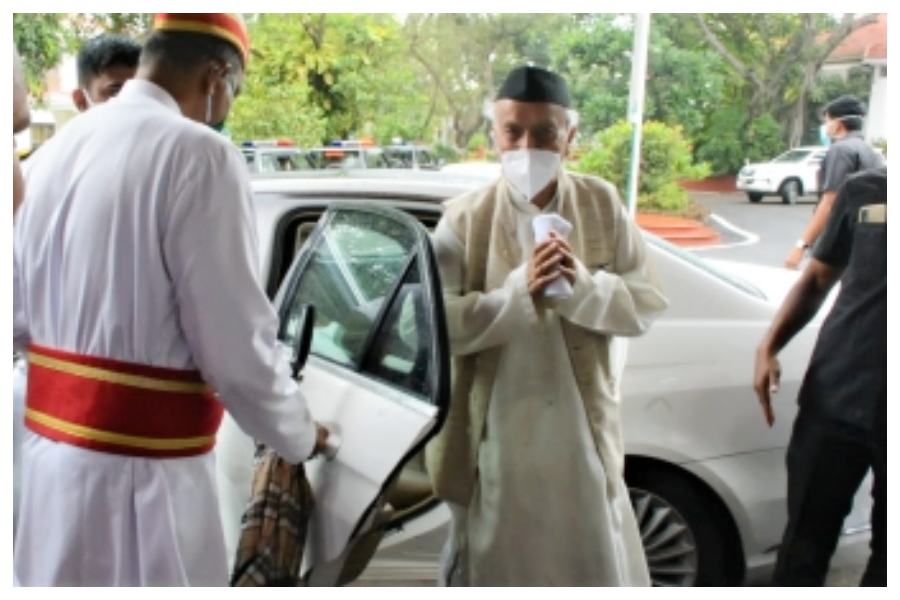 Maharashtra Governor Bhagat Singh Koshyari returned to Raj Bhavan after conquering a Covid-19 infection for four days, here on Sunday.
Koshyari, 80, was discharged from the Sir HN Reliance Foundation Hospital in south Mumbai where he was admitted on June 22.
Appearing cheerful as he was welcomed by the Raj Bhavan staff, the Governor said he was feeling "perfectly fine" now – as he prepares to grapple the huge political crisis engulfing the Maha Vikas Aghadi government.
"I got discharged from the hospital after four days. I am perfectly fine now. However, I have been advised to rest for a couple of days more. I would like to thank all my well-wishers," tweeted Koshyari.