World's slowest student completes his 'Graduation' after 54 years
Arthur Ross finally completed his Bachelor of Arts degree from the University of British Columbia (UBC) on Thursday, May 25 after more than five decades after he started his university degree. Mr Ross, 71, is now the new record holder for the longest time to complete a university degree after taking 54 years to graduate.
"The headline on your story should be 'UBC finally graduates its slowest student,'" the now 71-year-old retiree told UBC with an easy laugh.
Mr Ross enrolled in UBC in 1969. In an interview with BBC, Mr Ross said, "I just wanted to learn because I was curious. That desire for learning, he said, is what inspired him to finish his degree after all these years.
According to a UBC press release, Mr Ross's initial plan was to get a degree in English, but by his second year, Mr Ross's passion for the theatre had fully taken over and he was spending as much time as possible in the theatre department, doing shows and taking courses to pursue his nascent goal of becoming an actor.
"I was besotted with theatre at the time. It was alive then, with a sense of vitality and newness. It seemed just electric to me," Ross remembers. In the department, Ross would cross paths with renowned Canadian actors such as Nicola Cavendish, Larry Lillo, Brent Carver and Ruth Nichol, inspiring him further to pursue theatre.
Two years into his degree at UBC and with stars in his eyes, Ross left to complete a three-year program at the National Theatre School of Canada in Montreal. But the practical reality of the actor's life and his assessment of his own proficiency brought him to a painful conclusion.
"I liked it too much. It wasn't going to be healthy for me. I knew I was a good actor but I always thought you had to be great."
So he did what any aspiring actor who recognizes they may be outclassed would do in 1975. Ross took his three years of academic work at UBC and went to law school in Toronto, graduated and spent 35 years as a civil litigator in Metro Vancouver before retiring in 2016.
In November 2016, he called UBC, got a new student number, and by January of 2017 he was a part-time student focusing on history, with a particular interest in the First World War.
"I simply could not grasp why so many people would be prepared to participate in this butchery," he explains. "However, the great revelation of pursuing a history degree was not in answering that initial question, but in looking at the sordid nature of Canadian history."
"I'm appreciative of the students accepting that old guy tuning in from outer space," he told UBC.
South African News Site Daily Maverick Alleges Cyber attack By India Hours After Its Report On PM Modi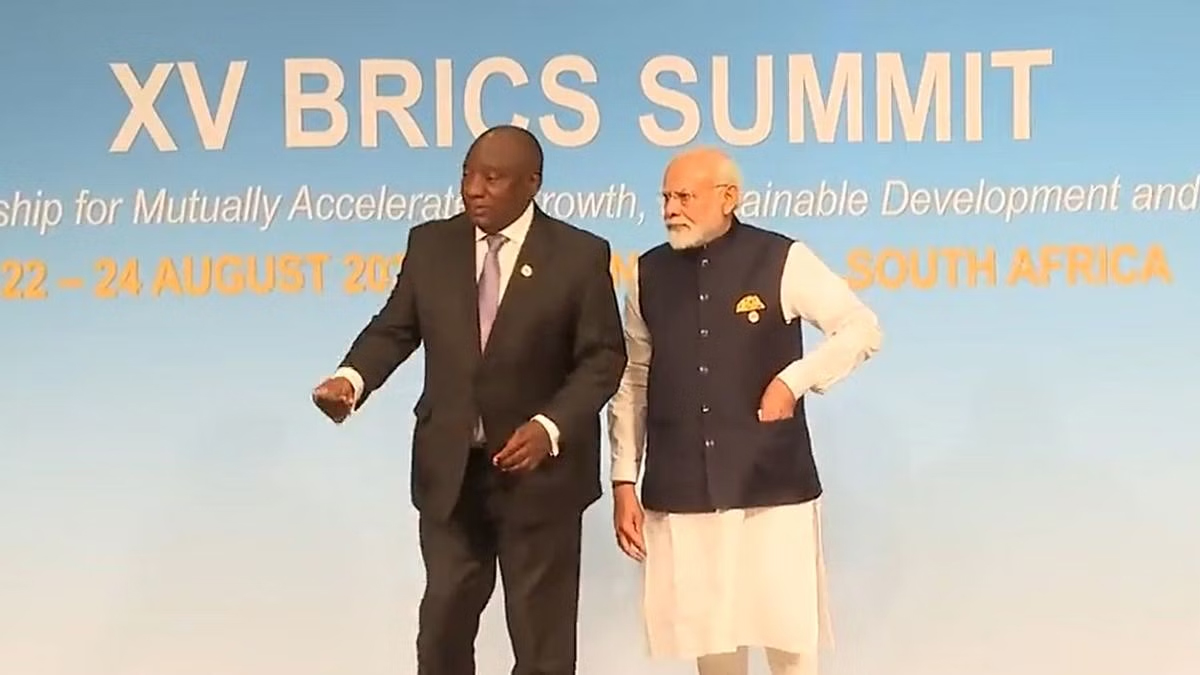 South African news site Daily Maverick claimed on Thursday (August 24) that it faced a cyberattack after it published an article on Indian Prime Minister Narendra Modi. In its article, the Daily Maverick had claimed that India's Prime Minister Narendra Modi had refused to get off the plane after South African President Cyril Ramaphosa had sent a cabinet minister to receive PM Modi in Johannesburg for the BRICS summit. The report said that President Cyril Ramaphosa then sent his deputy and Deputy President Paul Shipokosa Mashatile at Waterkloof Air Force Base to receive PM Modi, and that Chinese President XI Jinping was received by Cyril Ramaphosa himself. However, the South African government had denied the reports.
The news site then claimed that since publishing the article, "Daily Maverick has been subjected to a distributed denial of service (DDoS) attack."
"Several hours ago, the site suddenly went down. We picked it up very quickly and started identifying a massive distributed denial of service (DDoS) attack. We investigated and found it was coming from a whole host of Indian servers," said Daily Maverick's security coordinator on X.
"Daily Maverick has been investigating ways to make the article accessible to India but the attack is so large, it's proving difficult," the website further added.
Iran to soon start power exchange with Russia: Energy Minister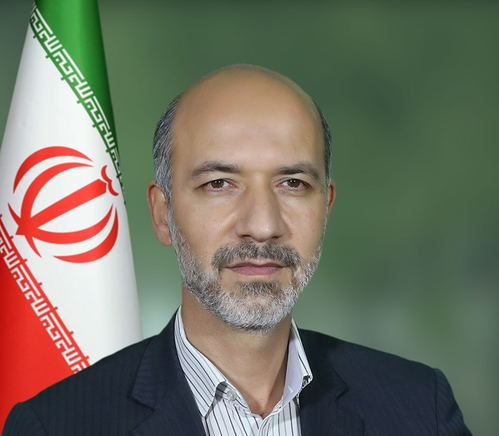 Iranian Energy Minister Ali-Akbar Mehrabian has reportedly said that his country will soon begin electricity exchange with Russia through Azerbaijan.
Iran has considered two routes, one via Azerbaijan and the other via Armenia and Georgia, for electricity exchange with Russia, Mehrabian told Iranian Students' News Agency (ISNA), noting that Iran is holding the final negotiations for the start of the projects, Xinhua news agency reported.
The Azerbaijan route involves a less complicated process, as Iran and Azerbaijan have synchronised their power networks to the required extent, said the minister.
Iran and Russia can complement each other favourably by exporting their surplus of electricity mutually, as the latter's electricity consumption peaks in winter while the former in summer, he added.
Mehrabian emphasised that Iran also seeks to connect its power grid to those of other regional states to ensure electricity supply sustainability throughout the year.
At present, Iran exchanges electricity with Iraq, Türkiye, Armenia, Azerbaijan, Turkmenistan, Afghanistan and Pakistan, he said, adding Iran is seeking to increase such transactions.
Elon Musk May Have To Battle Mukesh Ambani For Bringing Starlink To India
Elon Musk may be upbeat about fighting fellow tech tycoon Mark Zuckerberg in a cage, but he faces a challenge from an Indian billionaire before entering the market. The Indian government's policy on import duty, which Musk wants it to modify, has already acted as a fence keeping Tesla out of the country.
Now the SpaceX founder and self-proclaimed fan of Prime Minister Modi seeks to change how India assigns satellite broadband licenses, but Mukesh Ambani's Reliance disagrees.
Taking different paths
After his meeting with PM Modi, Musk also mentioned how he hopes to connect remote Indian villages to the world wide web, by beaming internet from Starlink satellites.
His firm wants the Indian government to follow the global trend and directly assign licenses, instead of an auction for allotment of the spectrum.
But Jio's parent Reliance wants a public submission of bids, so that local telcos get a level playing field to compete with foreign firms that can offer voice and data services via satellites.
Will it disrupt duopoly?
Although neither Musk nor Ambani have directly engaged with each other, the battle to dominate the satellite broadband market in India, could put them on a collision course.
As Reliance Jio Space Tech has received clearance to provide broadband from space, its current rival Airtel One Web has already put 40 satellites in space, while it needs a constellation of 588.
On the other hand, Musk's Starlink is available in almost 50 countries, but its entry into India was disrupted when its India head Sanjay Bhargava quit and later wrote that he didn't have time for endless meetings to discuss regulations and procedures.