Tom Cruise 'would love to meet someone special' after three failed marriages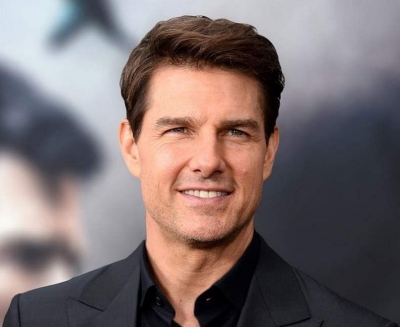 Hollywood star Tom Cruise has been married to Hollywood stars Mimi Rogers, Nicole Kidman and Katie Holmes, with the actor most recently being romantically linked to Shakira.
The unlikely pair met at the Formula 1 Grand Prix and while it seems Tom was "very interested in pursuing" the singer, she wasn't so keen, reports
A source has revealed Tom's friends have now given him some dating advice as he searches for "the one."
The comments come after it was revealed Shakira "begged" Tom to "stop flirting with her" as the situation became "too much" for her following her painful split with Gerard Pique.
The 46-year-old singer and Barcelona defender, 36, announced their shock breakup in June last year after 12 years together.
Gerard has since moved on with Clara Chia Marti, 24.
"She doesn't want to embarrass or upset him, but there's no attraction or romance on her part – she was just being friendly. She's flattered but not interested," an insider told Heat Magazine.
The insider added that Tom has been searching for the right woman for years and said he has "the highest standards" and won't settle for "second best" in a potential lover.
South African News Site Daily Maverick Alleges Cyber attack By India Hours After Its Report On PM Modi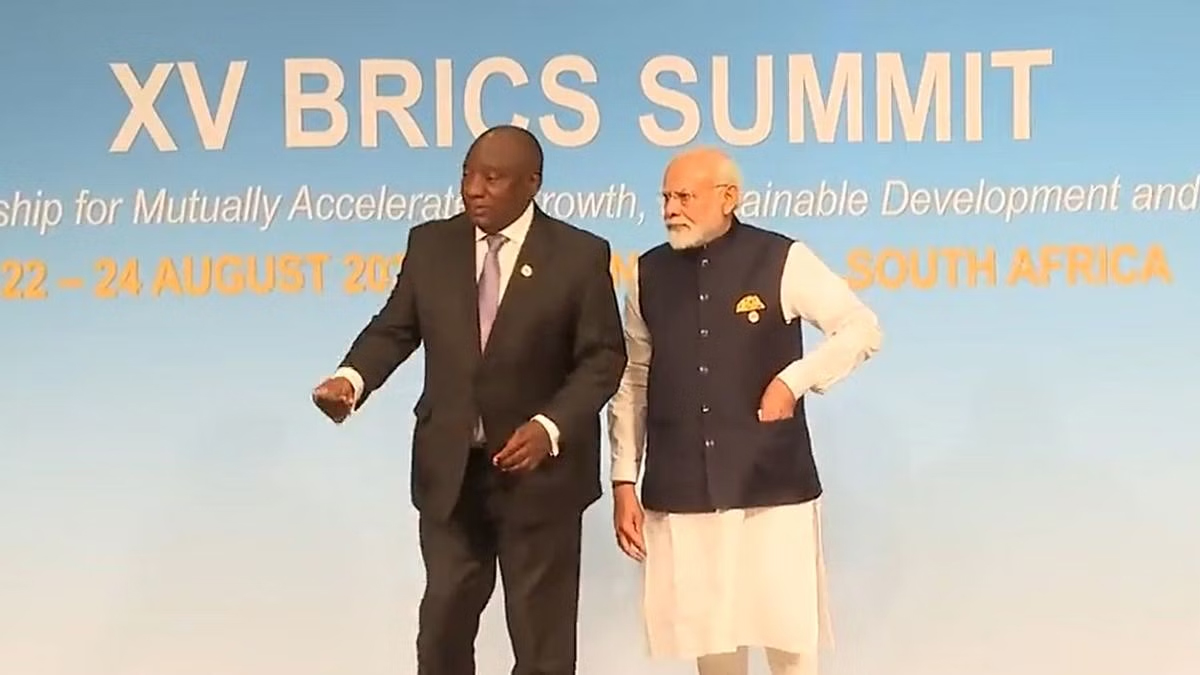 South African news site Daily Maverick claimed on Thursday (August 24) that it faced a cyberattack after it published an article on Indian Prime Minister Narendra Modi. In its article, the Daily Maverick had claimed that India's Prime Minister Narendra Modi had refused to get off the plane after South African President Cyril Ramaphosa had sent a cabinet minister to receive PM Modi in Johannesburg for the BRICS summit. The report said that President Cyril Ramaphosa then sent his deputy and Deputy President Paul Shipokosa Mashatile at Waterkloof Air Force Base to receive PM Modi, and that Chinese President XI Jinping was received by Cyril Ramaphosa himself. However, the South African government had denied the reports.
The news site then claimed that since publishing the article, "Daily Maverick has been subjected to a distributed denial of service (DDoS) attack."
"Several hours ago, the site suddenly went down. We picked it up very quickly and started identifying a massive distributed denial of service (DDoS) attack. We investigated and found it was coming from a whole host of Indian servers," said Daily Maverick's security coordinator on X.
"Daily Maverick has been investigating ways to make the article accessible to India but the attack is so large, it's proving difficult," the website further added.
Iran to soon start power exchange with Russia: Energy Minister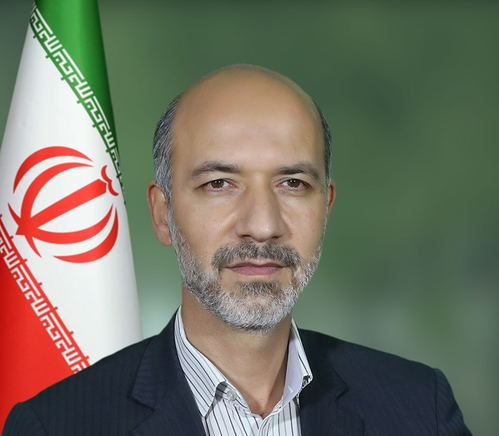 Iranian Energy Minister Ali-Akbar Mehrabian has reportedly said that his country will soon begin electricity exchange with Russia through Azerbaijan.
Iran has considered two routes, one via Azerbaijan and the other via Armenia and Georgia, for electricity exchange with Russia, Mehrabian told Iranian Students' News Agency (ISNA), noting that Iran is holding the final negotiations for the start of the projects, Xinhua news agency reported.
The Azerbaijan route involves a less complicated process, as Iran and Azerbaijan have synchronised their power networks to the required extent, said the minister.
Iran and Russia can complement each other favourably by exporting their surplus of electricity mutually, as the latter's electricity consumption peaks in winter while the former in summer, he added.
Mehrabian emphasised that Iran also seeks to connect its power grid to those of other regional states to ensure electricity supply sustainability throughout the year.
At present, Iran exchanges electricity with Iraq, Türkiye, Armenia, Azerbaijan, Turkmenistan, Afghanistan and Pakistan, he said, adding Iran is seeking to increase such transactions.
Elon Musk May Have To Battle Mukesh Ambani For Bringing Starlink To India
Elon Musk may be upbeat about fighting fellow tech tycoon Mark Zuckerberg in a cage, but he faces a challenge from an Indian billionaire before entering the market. The Indian government's policy on import duty, which Musk wants it to modify, has already acted as a fence keeping Tesla out of the country.
Now the SpaceX founder and self-proclaimed fan of Prime Minister Modi seeks to change how India assigns satellite broadband licenses, but Mukesh Ambani's Reliance disagrees.
Taking different paths
After his meeting with PM Modi, Musk also mentioned how he hopes to connect remote Indian villages to the world wide web, by beaming internet from Starlink satellites.
His firm wants the Indian government to follow the global trend and directly assign licenses, instead of an auction for allotment of the spectrum.
But Jio's parent Reliance wants a public submission of bids, so that local telcos get a level playing field to compete with foreign firms that can offer voice and data services via satellites.
Will it disrupt duopoly?
Although neither Musk nor Ambani have directly engaged with each other, the battle to dominate the satellite broadband market in India, could put them on a collision course.
As Reliance Jio Space Tech has received clearance to provide broadband from space, its current rival Airtel One Web has already put 40 satellites in space, while it needs a constellation of 588.
On the other hand, Musk's Starlink is available in almost 50 countries, but its entry into India was disrupted when its India head Sanjay Bhargava quit and later wrote that he didn't have time for endless meetings to discuss regulations and procedures.