Want to play against different types of opponents & gain experience before Paris Olympics: Lakshya Sen
Lakshya Sen, who scripted history by becoming the youngest Indian shuttler to win a men's singles medal at the 2021 World badminton championships, is focusing on playing more matches against different opponents in order to gain much-needed experience before competing at the all-important Paris 2024 Olympics.
Making his World Championship debut, the 20-year-old showed his class and knocked out top players like Kenta Nishimoto and Kevin Cordon on his way to the podium in the recently concluded event in Huelva, Spain.
Sen said he wants to learn from his mistakes and gain more experience with each tournament.
"I have time before the Paris Olympics and I want to play more matches and big tournaments against different kinds of opponents in order to gain some much-needed experience and improve my game to compete at that level," Lakshya Sen told IANS in an interview.
"Not just playing, I want to win big tournaments and improve my rankings, so that I can qualify for the Olympics and fulfil my biggest dream to win a medal for the country," he added.l
With a medal at the World Championship, Sen joined the elite list of Indian male shuttlers — the legendary Prakash Padukone (bronze in 1983) and B Sai Praneeth (bronze in 2019), Kidami Srikanth (silver in 2021), who have won medals at the prestigious event.
In an all-Indian semi-final, the young shuttler lost to compatriot Kidambi Srikanth. Though Sen lost that match, he gave his 100 percent on the court and feels a medal in his debut World Championship will boost his confidence.
"I was a bit disappointed with the result of the semi-final match. It was a closely-contested clash and I couldn't win. However, I tried everything on the court whatever I could and overall it was a good match," the young shuttler said.
"It feels really good to win a medal in my debut Championship and it will be a confidence-booster for my upcoming tournaments," he added.
The youngster from Almora, Uttarakhand featured in many international competitions before the Championship, which helped him get into a rhythm.
"Tournaments prior to the Championship helped me in getting match-practice and playing continuous matches helped me gain my rhythm. Obviously, there was a fatigue factor due to playing back to back games but I managed it well," he said.
Unforced errors committed by Lakshya Sen were a noticeable thing in the semi-final match and he also admits that there is a need to work in this area.
"Yes, I committed a few unforced errors at crucial junctures. Though I am trying to be a bit more consistent and to not give easy points to my opponents because I understand a good player will not allow me to score so easily against him," he said.
Lakshya has looked more composed than ever, willing to play longer rallies and wait for his opportunities to hit winners. Against Zhao Jun Peng in the quarter-final, Lakshya showcased his mental strength by saving a match point.
In the last few years, the young shuttler has looked more composed than ever. He is willing to play longer rallies and wait for his opportunities to hit winners, something on which he has worked with his coaches.
"I have been trying for a very long time now because you don't get easy scoring opportunities at the highest level. You have to wait for the right moment, so I am trying to play longer rallies. I have been practicing it in my training and it's coming good now though it needs more improvement," he said.
Sen is aware that it'll take a lot more effort to consistently reach the podium in the senior circuit. "I am trying to build up my strength, stamina, skills and my overall game," the shuttler said.
Sen could not make it to the Tokyo Olympics after missing several tournaments due to a back injury and also because of the reduced opportunities in the COVID-19-affected badminton calendar.
According to Sen, it was a tough period for him but people around him helped him in dealing with all the issues.
"Every athlete goes through injuries during their career and it was a tough time for me. But I motivated myself by saying I am young and there will be lot of opportunities in future and if I am fit I can play (in the Olympics)," he explained.
"I talked to my mental trainers and utilised my time well. Since I had issues in the back, I focused on my skill training. My physio and doctors sorted everything for me. And as you know, training plays a huge role in making a comeback after injuries, my coaches, my dad helped me in all that aspect," he added.
The Prakash Padukone Badminton Academy (PPBA) in Bangalore has recently roped in Korean coach Yoo Yong-sung, a two-time Olympic silver medallist, as their head coach. Sen, who trains and practices at the academy, will benefit from the tactical expertise and practical intelligence of the former Olympic medallist.
However, the shuttler wants to take at least a week's rest to rejuvenate and recover from playing a lot of tournaments for the last two and a half months.
"Yes, I met him (Yoo Yong-sung) today and I am excited to work with him but I don't want to rush things. I have played a lot of tournaments for the last two and a half months and will take a small break to recover from all the niggles and pains. Then I will get back to training," Sen concluded.
Hayley Matthews to lead West Indies women in white-ball series against New Zealand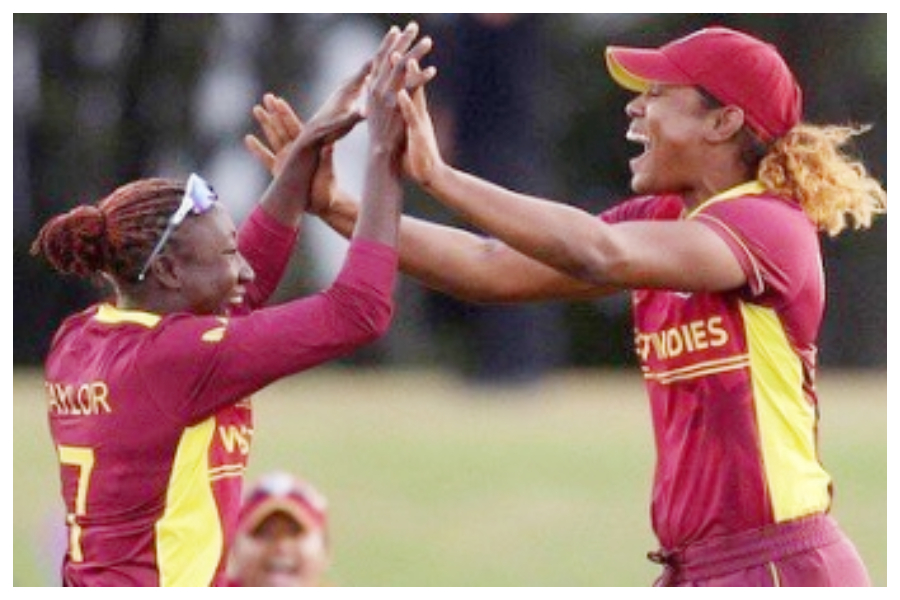 Newly-appointed captain Hayley Matthews will lead the West Indies side to take on New Zealand Women in three ODIs from September 16-22 at the Sir Vivian Richards Stadium here.
The side sees the return of the experienced wicketkeeper-batter Natasha McLean. The squad was selected based on the performances in the recently concluded 6ixty and the Women's Caribbean Premier League (WCPL) tournaments.
The 17-member provisional squad will be pruned down to 13 a day before the start of the series.
The five T20 Internationals are scheduled for September 25 to October 6.
For the ODI series, West Indies will be looking to build on the progress after reaching the semifinals of the ICC Women's Cricket World Cup in New Zealand earlier this year. The team will then look to the five T20I matches as part of their preparations for the 2023 ICC Women's T20 World Cup in South Africa in January.
Mandy Mangru and Kaysia Schultz have also joined the players in Antigua for a 10-day training camp led by head coach Courtney Walsh.
"The New Zealand series is very important on the women's cricket landscape not only because it starts a new cycle, but also because it is part of the preparation leading towards the T20 World Cup in South Africa," CWI's lead selector for women's cricket, Ann Browne-John, said.
"With a few senior players unavailable at this time, for different reasons, like the experienced Anisa Mohammed, Kycia Knight and recently retired Deandra Dottin, the selectors were still able to get a blend of senior and developing players including Under-19 player Jannillea Glasgow and returning players Natasha McLean and Sheneta Grimmond. Ultimately, we believe that captain Hayley Matthews, in her first series, will have a promising squad of players to start building with," added Browne-John
Full squad: Hayley Matthews (C), Aaliyah Alleyne, Shemaine Campbelle, Shamilia Connell, Afy Fletcher, Cherry Ann Fraser, Shabika Gajnabi, Jannillea Glasgow, Sheneta Grimmond, Chinelle Henry, Kyshona Knight, Natasha McLean, Chedean Nation, Karishma Ramharack, Shakera Selman, Stafanie Taylor, Rashada Williams.
Schedule: ODI Series – September 16, 18 and 22. T20I Series – September 25, 28, Oct 1, 4 and 6.
India drawn in an interesting pool for 2023 Hockey World Cup, feels Sreejesh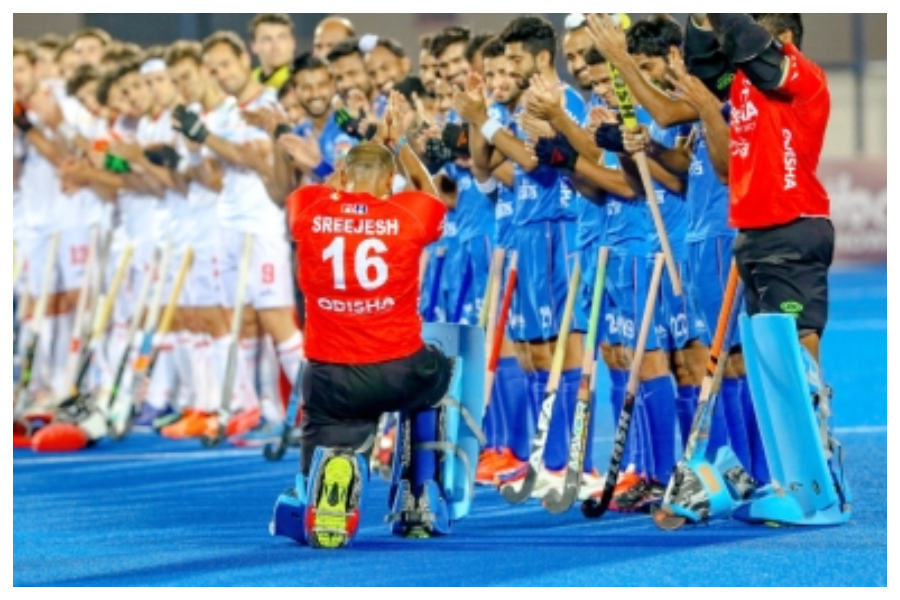 Veteran India hockey goalkeeper PR Sreejesh feels his side has been drawn in an "interesting pool" for the FIH Odisha World Cup 2023 Bhubaneswar-Rourkela, scheduled to be played from January 13-29, with the likes of England and Wales adding to the excitement.
The Indian team has been drawn in Pool D with England, Spain and Wales in the showpiece event.
"It is an interesting pool. England, Spain and Wales all three are really good teams. Having played England and Wales at the Birmingham 2022 Commonwealth Games recently, I feel it will be a tough competition. But, we don't need to think about it right now. At present, it's all about us. We are going step-by-step and working on our game at the national camp. We are very excited and looking forward to playing the World Cup at home for the second consecutive time," said 34-year-old Sreejesh, who played a big role in India returning from the 2020 Tokyo Olympics with a bronze medal after four decades.
About the team's prospects in the Pro League 2022-23 matches, Sreejesh said the matches in Odisha will be like a mock test for the 2023 World Cup.
"The Pro League is the best platform for us because we get to play against some of the top teams. The upcoming matches at home will be like a mock test for us, it will help us for the real challenge which we will face in January 2023. It will also help us in providing young players the experience of playing high-level hockey. So, it's a great opportunity for us as it will sort of help us set the tempo for the World Cup," said Sreejesh a veteran of 266 international matches.
Sreejesh, who has been nominated for the FIH Men's Goalkeeper of the Year Award 2021-22, credited team effort for his nomination for the award which he won last year.
"It is an honour for me to be nominated for the FIH Goalkeeper of the Year award category. Even though I have been nominated as an individual, it wouldn't have been possible without my teammates, who have been giving their best each and every day for the team. I am privileged to have such amazing teammates and coaching staff which has helped me bring out the best of my game and helped me to take it to another level."
The experienced goalkeeper added, "Every time I get nominated for the awards, I feel I am raising the bar for myself and for the youngsters who aspire to become goalkeepers. If you want to reach this level, you have to keep working hard and strive to be better every day."
Apart from Sreejesh, Harmanpreet Singh (FIH Player of the Year Men), Savita (FIH Goalkeeper of the Year Women), Sanjay (FIH Rising Star of the Year Men), Mumtaz Khan (FIH Rising Star of the Year Women), Graham Reid (FIH Men's Team Coach of the Year Men) and Janneke Schopman (FIH Women's Team Coach of the Year Women) have also been nominated for FIH Hockey Star Awards 2021-22.
Indian cricketer Veda Krishnamurthy to get engaged, proposal photos go viral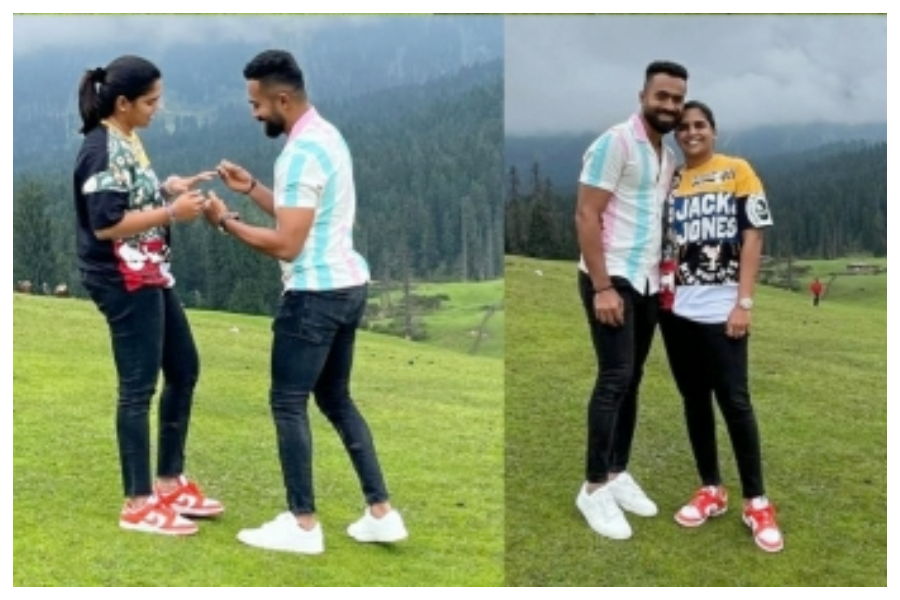 Indian women's cricket team batter Veda Krishnamurthy is set to enter a new phase of life. Her family sources confirmed that her engagement ceremony will be held in Bengaluru on September 18.
Veda Krishnamurthy will get engaged to upcoming cricketer Arjun Hoysala. Both Arjun and Veda have shared the photos of their special moments on social media and the images have gone viral.
Veda Krishnamurthy has been going through a rough patch after losing her mother and sister to Covid-19. She is presently not in the Indian team and working her ways to get back into the side.
The photo of Arjun kneeling before Veda Krishnamurthy and proposing to her has gone viral. Arjun has captioned the photo "And she said 'yes'". The couple has also shared photos of them at a picturesque location in Karnataka.
Arjun, a left-handed batter, has played for Karnataka in Ranji Trophy. He had also played for various franchises in the Karnataka Premier League.
Veda Krishnamurthy, an all-rounder who is a member of the Karnataka women's cricket team, has played 48 ODIs and 76 T20Is. She was part of the Indian team in the ODI World Cup in 2017 and the T20 World Cup in 2020.