UN calls for end to education gap
The UN's Transforming Education Summit has offered an opportunity to galvanise global action to recover learning losses and rethink education systems.
With Covid-19 exposing the fault lines of education systems globally, more than 130 countries have committed to rebooting their education systems and accelerating action to end the learning crisis, said the organisers of the summit, which UN Secretary-General Antonio Guterres convened, reports Xinhua news agency.
Education is in a deep crisis. Instead of being the great enabler, education is fast becoming the great divider, said Guterres in his speech to the opening of the leaders' meeting day of the summit.
The summit was held on the sidelines of this year's UN General Assembly high-level week.
Some 70 per cent of 10-year-olds in poor countries cannot read a basic text. Even in developed countries, education systems often entrench rather than reduce inequality, reproducing it across generations. The rich have access to the best resources, schools and universities, leading to the best jobs. At the same time, the poor, especially girls, face huge obstacles to getting the qualifications that could change their lives, said Guterres.
Displaced people and students with disabilities face the highest obstacles of all. The Covid-19 pandemic has had a devastating impact on learning worldwide. But the education crisis began long before, and runs much deeper, he said.
Education systems are failing students and societies. Too often, curricula are outdated and narrow. Education systems take little account of life-long learning. Teachers are under-trained, undervalued and underpaid. The digital divide penalizes poor students. The education financing gap yawns wider than ever, said Guterres.
"We will not end this crisis by simply doing more of the same, faster or better. Now is the time to transform education systems," he said.
The UN chief called for action in five areas to transform education.
First, more work is needed to protect the right to quality education for everyone, especially girls, everywhere.
He said today's teachers need to be facilitators in the classroom, promoting learning rather than merely transmitting answers.
"We also need to tackle the global shortage of teachers, and look at increasing their quality by raising their status and ensuring they have decent working conditions and continuous training and learning opportunities and receive adequate salaries," he said.
Schools must also become safe, healthy spaces with no place for violence, stigma or intimidation. Education systems should promote the physical and mental health of all students, including their sexual and reproductive health, he said, adding that the digital revolution must benefit all learners.
He said that none of the above will be possible without a surge in education financing and global solidarity.
Guterres and Gordon Brown, the UN special envoy for global education, launched the International Facility on Financing for Education during the summit, a first-of-its-kind tool that aims to mobilize $10 billion to help 700 million children in lower-middle-income countries to access quality education.
The tool combines direct grants and guarantees that can multiply donor resources.
It uses donor guarantees to provide a new form of quasi-equity to multilateral development banks, which can raise additional financing in capital markets and provide funding to countries for education.
Setting out a vision statement at the summit, he called on countries to revisit the purposes of education, proposing that curricula must respond to broad purposes, including learning to learn, learning to live together, learning to do and learning to be.
West uses human rights as 'tool' to pressure others: Iran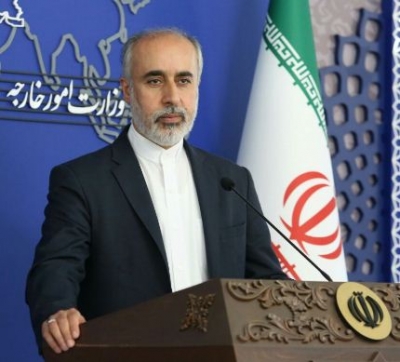 Iranian Foreign Ministry spokesman Nasser Kanaani has criticized Western countries for what he called their use of human rights as a "tool" to exert pressure on other countries.
"When human rights are turned into a plaything and a tool to apply political pressure on others, the media empire of the hegemonic system also helps to replace the accused with the plaintiff in the case of systematic human rights violations," Kanaani wrote in an Instagram post on Thursday.
The spokesman's comments followed Western media's reports about recent protests in Iran, which were triggered by the death of 22-year-old Iranian girl Mahsa Amini, who died while in the custody of Iran's morality police.
Following the recent protests in the country, the Canadian government has slapped sanctions on Iranian institutions and individuals for alleged "rights violations," Xinhua news agency reported.
Kanaani referred to the reports of the separation of thousands of indigenous children from their families in the past decades in Canada and the discovery of children's mass graves in Canada's residential schools, saying that the people of the world have not forgotten "the sad saga".
"Blurting out words about other countries and hiding behind accusations against others will not change the fact that behind the window of human rights in one of the American government's closest allies, child-killing and disregard for humanity is showing off," he added.
At the request of Qatar, Turkey will send army for World Cup security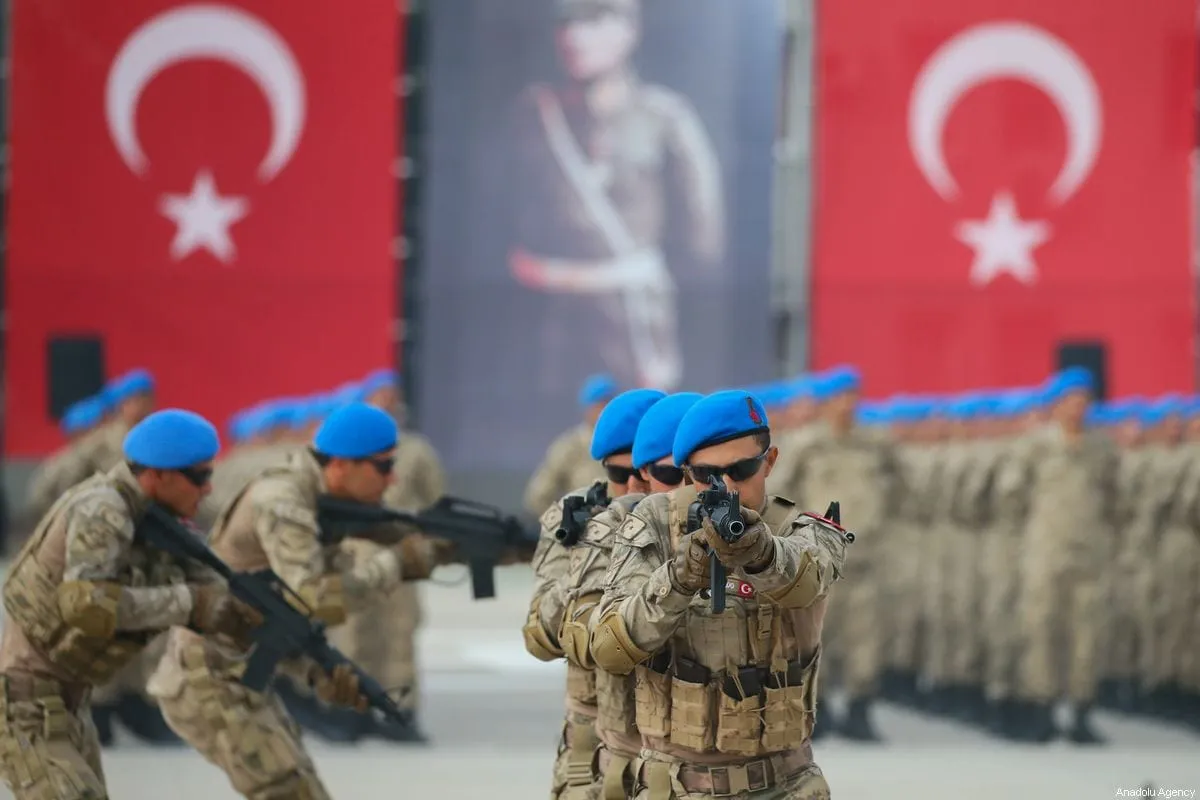 Turkey's parliament has approved a proposal to send troops to Qatar to provide security support during the 2022 FIFA World Cup. "At Qatar's request, a proposal was tabled in parliament on Saturday to deploy troops for six months to provide security during the football tournament in November," parliament said in a statement on Wednesday.
The objective of the operation is to take necessary measures against various threats, especially terrorism, which may affect security. According to Turkish media reports, apart from Turkey, USA, France, UK, Italy and Pakistan will also provide security support during the World Cup in Qatar.
Qatar is facing a shortage of security personnel for the month-long FIFA soccer tournament, Xinhua News Agency reported.
Rupee slips down against dollar on oil price increase
Rising international oil prices saw the Indian rupee depreciating to Rs 81.94 against the US dollar.
The rupee opened at Rs 81.52 on Thursday at the interbank forex market and then went down to Rs 81.94.
Experts said demand for dollars from oil importers resulted in a fall in rupee.
The oil prices are expected to climb up as the producing nations have announced their plans to cut production.