Bombay HC orders BMC to raze illegal portions of Narayan Rane's bungalow in 15 days
In a shocker for Union MSME Minister Narayan Rane, the Bombay High Court ordered the BrihanMumbai Municipal Corporation to demolish '300 per cent illegal portions' in a bungalow belonging to his family's company within two weeks, here on Tuesday.
A division bench of Justice R.D. Dhanuka and Justice Kamal Khata also imposed a fine of Rs 10 lakh on the company while dismissing a plea seeking directions to the BMC to consider a second application for regularisation of the unauthorised constructions in its Juhu bungalow.
The court also declined a plea by the petitioner company – Kaalkaa Real Estates Pvt. Ltd's lawyer Shardul Singh for a 6-week stay on the demolition order to enable them to approach the Supreme Court.
In March this year, when the previous Maha Vikas Aghadi was in power, the BMC had served a notice to KREPL ordering it to remove the alleged illegal works of around 300 per cent on its premises within 15 days or face demolition and recovery of charges.
The KREPL had challenged the notice and after the MVA government was toppled, filed a fresh application to the BMC for regularisation on various grounds, which has been rejected.
Making strong observations, the court said that the BMC cannot be allowed to take steps inconsistent with the SC judgements and statutory provisions.
"If application for retention is allowed irrespective, then that would lead to encouragement of wholesale construction over reaching the idea of allowing retention. Admittedly the petitioners have construction three times above the permissible limit," said the judges.
Justice Dhanuka and Justice Khata while rejecting the KREPL's second application for regularisation, said it would amount to encouraging of "large-scale violation within the city of Mumbai without any concern for the statutory provisions".
After a series of legal developments, the court had queried whether such a second application would be maintainable under the Mumbai Municipal Corporation Act, though the BMC — which had earlier refused to regularise the illegal portions — later appeared 'hell-bent' on considering it.
Navi Mumbai News: Panvel City Traffic Police penalise 1513 motorists for violating traffic rules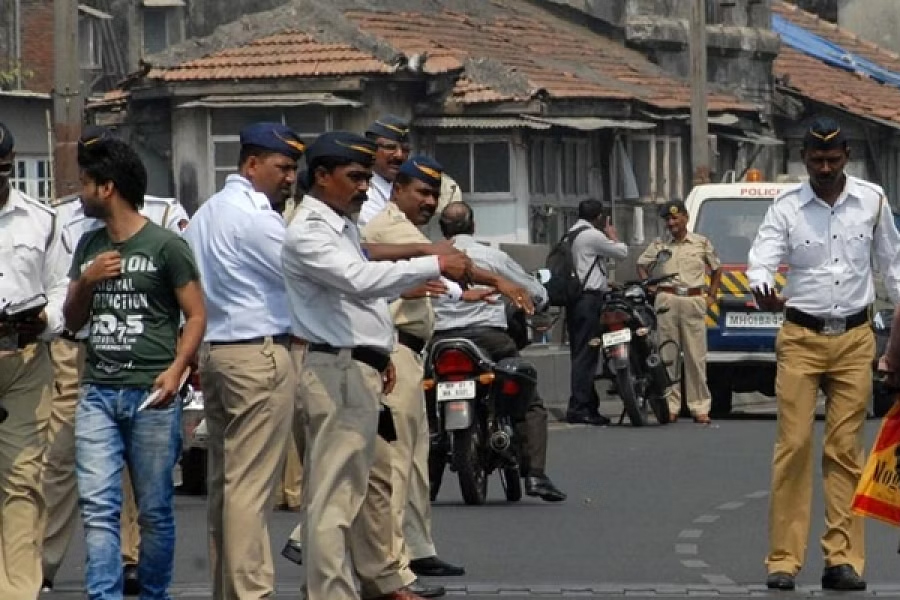 Navi Mumbai: The Panvel City Traffic Police launched a crackdown against motorists on Thursday for not following traffic rules. In a special drive, a total of 1513 motorists were penalised under the Panvel traffic unit jurisdiction. The drive was carried out under the guidance of Tirupati Kakade, Deputy Commissioner of Police (traffic) by Senior Police Inspector Sanjay Nale of Panvel City Traffic Branch.
Motorsists penalised over multipole offences
Motorists were fined for not wearing seatbelts, using black glasses in the car, entering a no-entry zone and riding motorbikes without helmets.
The Panvel City traffic unit informed that a similar drive will be carried out in days to come and more motorists will be fined for violating the traffic rules.
"Wearing a helmet for people riding two-wheelers is mandatory. From time to time, public awareness is created," said an official from the Panvel Traffic unit. He added that the majority of two-wheelers riders wear helmets.
Traffic official stresses on benefits of wearing helmet
However, the drive is concentrated on those who are intentionally not wearing helmets. "Wearing a helmet saves the motorbike rider. It often saves lives in accidents because the head is protected and does not get hit," said the official.
In addition, using black glass, driving without a seatbelt, triple seats in two-wheelers, and driving in no-entry were fined during the drive. Sanjay Nale, senior police inspector from the Panvel City Traffic branch said that apart from the penalty, they also created awareness among motorists to prevent accidents.
Mumbai weather: IMD predicts partly cloudy sky with possibility of light rain in the city; AQI good at 45
After witnessing mostly sunny sky with a light rain shower on Friday morning, Mumbai is expected to witness similar weather conditions over the weekend. The IMD predicted partly cloudy sky with possibility of light rain in the city until Sunday. The weather agency hinted at Mumbai and its suburbs receiving drizzle particularly in the morning hours of Saturday and Sunday.
On May 27, Mumbai woke up to a pleasant temperature in the city as a major relief from scorching heat and sweat. With humidity at 69%, the overall temperature was recorded to be 31°C.
Furthermore, throwing light on the weather conditions in few other parts of Maharashtra, IMD stated in its report, "Light to moderate rain or thundershowers are likely to occur in South Konkan-Goa, South & North Madhya Maharashtra and Marathwada.
Mumbai AQI today
For the third day in a row, the city breathed better air with AQI being under the 'good' category. On Saturday, Mumbai marked a reading of 45 as per the System of Air Quality and Weather Forecasting and Research (SAFAR).
For context, an AQI between 0 and 50 is considered 'good', 51 to 100 is 'satisfactory', 101 to 200 is 'moderate', 201 to 300 'poor', 301 to 400 'very poor', and 401 to 500 'severe'.
AQI of different areas in Mumbai
BKC: 29 Good
Sion: 55 Satisfactory
Malad: 74 Satisfactory
Colaba: 113 Moderate
Kurla: 162 Moderate
Mumbai News: Over 2,000 legislators from 18 states to meet next month in city for NLC Bharat event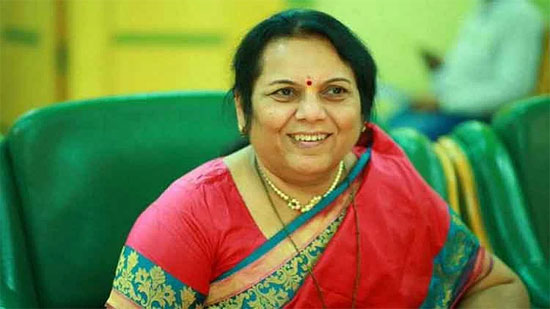 Mumbai: More than 2,000 members of the legislature from 18 states across India will convene at the National Legislators' Conference Bharat (NLC Bharat) next month in Mumbai, Dr Neelam Gorhe, Deputy Chairperson of the Maharashtra Legislative Council has said.
NLC Bharat, organised by the MIT School of Government in Pune, is scheduled to take place from June 15 to 17, 2023, at the Jio Convention Centre in BKC, Mumbai. The conference is being held in collaboration with the legislatures from all states while Maharashtra legislature too is supporting the conference, Dr Gorhe said.
Conference will be centered on the core concept of nation building
Rahul Karad, convenor of NLC Bharat and founder of MIT-SOG, said that the conference will be centered on the core concept of nation building, national integration and sustainable development and that there will be 40 parallel sessions and round-table conferences held as part of the event. Former Lok Sabha Speaker Sumitra Mahajan, Dr Meera Kumar, Shivraj Patil and the current Lok Sabha Speaker Om Birla are the patrons for the conference.
In-depth discussions on various social issues
The conference will feature in-depth discussions on various important topics, including stress management in public life, the tools and implications of sustainable development, welfare schemes focusing on uplifting the underprivileged, the adoption of technology for economic welfare, and the significance of appreciative legislation.
Subjects related to developing one's constituency will be discussed
Other noteworthy subjects that will be explored during the event include achieving work-life balance as a key to success, the art and skill of developing one's constituency, building a positive image through effective tools and techniques, meeting legislative performance expectations, and fostering collaboration between bureaucrats and MLAs for social welfare, he added.
Speaker of Maharashtra legislative Assembly Rahul Narwekar and former Chairperson of Maharashtra Legislative Council Ramraje Naik-Nimbalkar appealed members of Maharashtra legislature to attend the conference.