Shiv sena not allowed to take out rally from shivaji park this year : BMC
The Uddhav Thackeray-led Shiv Sena had been insisting that his party, and not the one led by Eknath Shinde, should get permission to hold the rally at Mumbai's Shivaji Park in line with the Sena's 56-year-old tradition
Former chief minister Uddhav Thackeray was keen to hold its annual Dussehra rally at Shivaji Park which was expected to be a show of strength (HT File Photo/Satish Bate)
The Brihanmumbai Municipal Corporation(BMC) has denied permission to both Uddhav Thackeray and chief minister Eknath Shinde-led factions, to conduct its annual Dussehra rally at Shivaji Park in Dadar west on October 5, citing the local police report that allowing either of the two rival factions could lead to law and order situation."The police refused NOC (no objection certificate) as there could be a law and order problem and there could be a clash between two factions," Ramakant Biradar, deputy municipal commissioner, Zone 2 said, citing the report received from the local police station.
"That's why the civic body denied permissions… due to denial of NOC from the police," he said.
Biradar said the Uddhav Thackeray faction has moved the Bombay high court challenging the BMC decision.
"In the morning, there were arguments in court and the Thackeray faction said that they will submit an amended affidavit. The hearing was adjourned for tomorrow," said Biradar.
The BMC's G North Ward office formally conveyed the BMC decision to the two sides.
In its letter to rebel Shiv Sena MLA Sada Sarvankar, BMC said that it has also received a request for permission from Anil Desai of the Uddhav Thackeray faction.Citing a police report dated September 21, BMC told Sarvankar that it will not be possible to give a nod to only one camp as it could disrupt the peaceful environment at Shivaji Park.
BMC officials said they were in a dilemma on the requests received from the two factions and had even sought an opinion from the legal department.
"But the police report resolved this issue. And now the court will decide the further course of action," one BMC official.
To be sure, the ruling Eknath Shinde camp of the Shiv Sena already has secured approval to hold its event at the Bandra Kurla Complex (BKC) grounds, apparently as a backup plan.
The Uddhav Thackeray faction was particularly keen to hold its annual Dussehra rally that has been the venue for the event in previous years to demonstrate that it was the "real" Sena. At an event to launch his party's BMC poll campaign, Uddhav Thackeray underlined that the October 5th Dussehra rally would be held at Shivaji park at all costs. The Shiv Sena has had a strong emotional link with Shivaji Park. It was born at the Ranade Road residence of party founder Bal Thackeray located nearby on June 19, 1966 and held its first public meeting at the grounds on Dussehra day in October that year, marking the beginning of this convention.
Bal Thackeray's father, the social reformer and activist 'Prabodhankar' Keshav Sitaram Thackeray was among those who launched the public celebrations of the festival of Navratri, which culminates with Dussehra. It was also at a Dussehra rally back in 2010 that Uddhav Thackeray's elder son Aaditya was launched in politics as the head of the Yuva Sena.
PIL filed in Bombay HC to seek probe in expenses of CM Eknath Shinde's Dussehra rally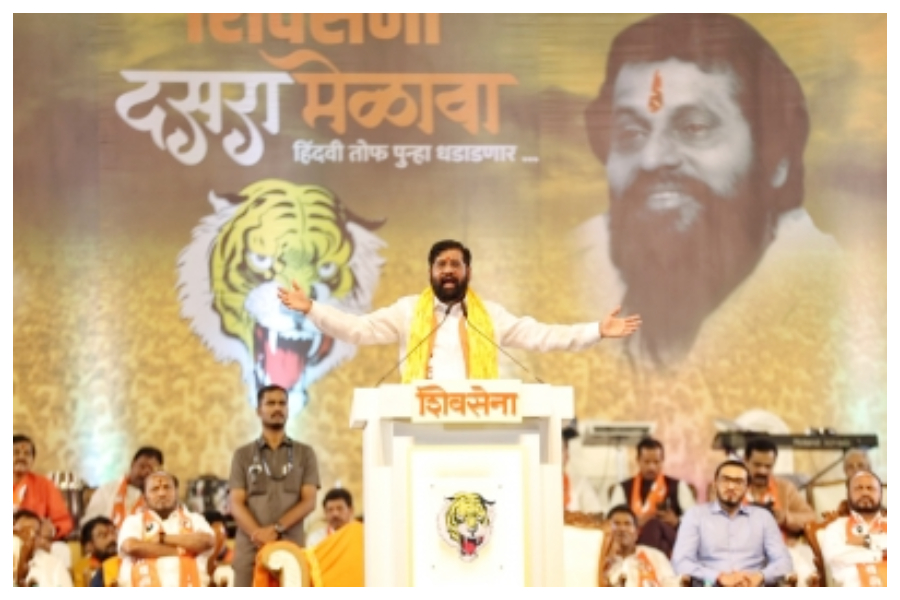 In a petition filed in the Bombay High Court, a social worker has asked the source of money and sought a probe against Chief Minister Eknath Shinde under the provisions of the Money Laundering Act and the Income Tax for allegedly spending "Rs 10 crore or more" during his Dussehra rally at MMRDA grounds in Bandra Kurla Complex (BKC) on October 5.
Deepak Jagdev, a social worker, petitioned through advocate Nitin Satpute asking the court to direct central agencies such as the CBI, Mumbai Police Economic Offence Wing, and the Enforcement Directorate (ED) to investigate the fund of Rs. 10 crore or more used by the unregistered party led by Eknath Shinde in the CM's Dussehra Rally on Wednesday.
he petitioner raised the question of the use of public transport, such as the 1,700 Maharashtra State Road Transport Corporation (MSRTC) buses, for transporting Shinde's supporters from various parts of the state to BKC, which caused a lot of inconvenience to the average man.
Social activists have raised the question that "What is the source of money?" as huge amount of money was spent for advertisements in newspapers, to rent the BKC ground, songs, teasers, putting over 2000 hoardings, and food packets, and "more than Rs. 10 crores has been paid to the State Transport.'
Drawing comparison with incarcerated political leaders, the plea states: "If Sanjay Raut can be jailed for Rs. 56 lakh and Anil Deshmukh for Rs. 4.5 crore of his own property, then Shinde is also liable for Rs. 10 crore."
The plea asserts that there is a high probability that black money has been used for this public rally by spending Rs 10 crore. The source of black money and funding needs to be investigated.
Uddhav Thackeray's response sought to Shinde group's claim on poll symbol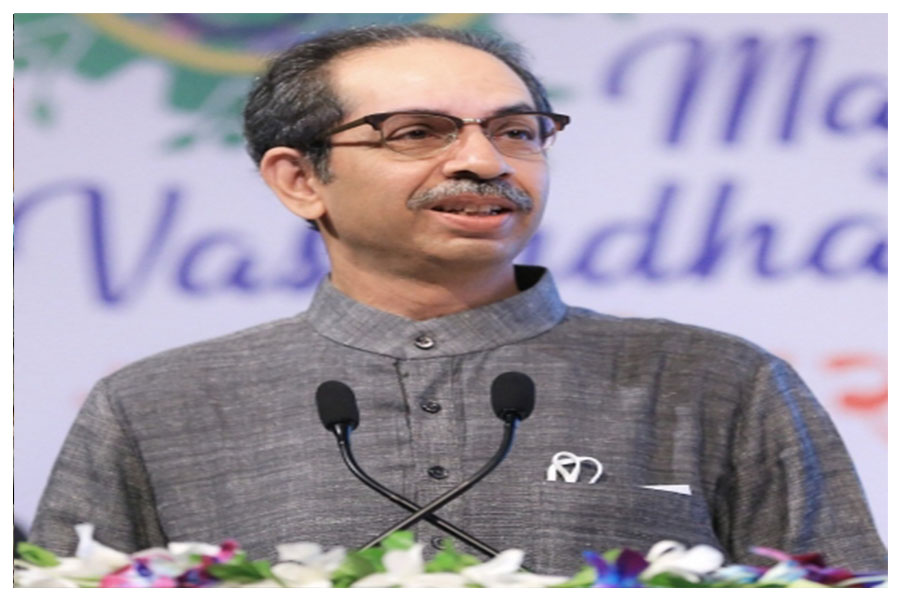 The Election Commission on Friday wrote a letter to Shiv Sena leader and former Maharashtra chief minister Uddhav Thackeray, asking him to furnish a response along with requisite documents in the case related to dispute over claims by two groups over "real Shiv Sena", by Saturday.
In the letter issued on Friday, the Commission said that it received an application from the (incumbent Maharashtra Chief Minister) Eknath Shinde faction on October 4 to allot the symbol of the party 'Bow and Arrow' to the group led by Shinde in view of ongoing bye-election from 166-Andheri East Assembly Constituency.
"Chirag Shah, an advocate, on behalf of Shinde has furnished an application to allot the symbol of the party 'Bow and Arrow' to the group led by Shinde in view of ongoing by-election from 166-Andheri East Assembly Constituency," said the Commission's letter.
The Commission said that it is yet to receive a reply from the Thackeray group.
"Though your reply is yet to be received, considering the fact that by-election has been notified from 166-Andheri East Assembly constituency, it is directed that you may furnish your comments along with requisite documents as requested by the Commission's letter, latest by 2 p.m. of 8.10.2022," it said.
In case no reply is received, the Commission will take appropriate action in the matter accordingly, it added.
The Commission in its letter dated September 29 had requested Thackeray to furnish written submissions along with the respective documents to support claim, if any, by 2 pm, October 8.
Very soon the E-bikes will be seen at the bus stops, "B.E.S.T" has taken the target: Mumbai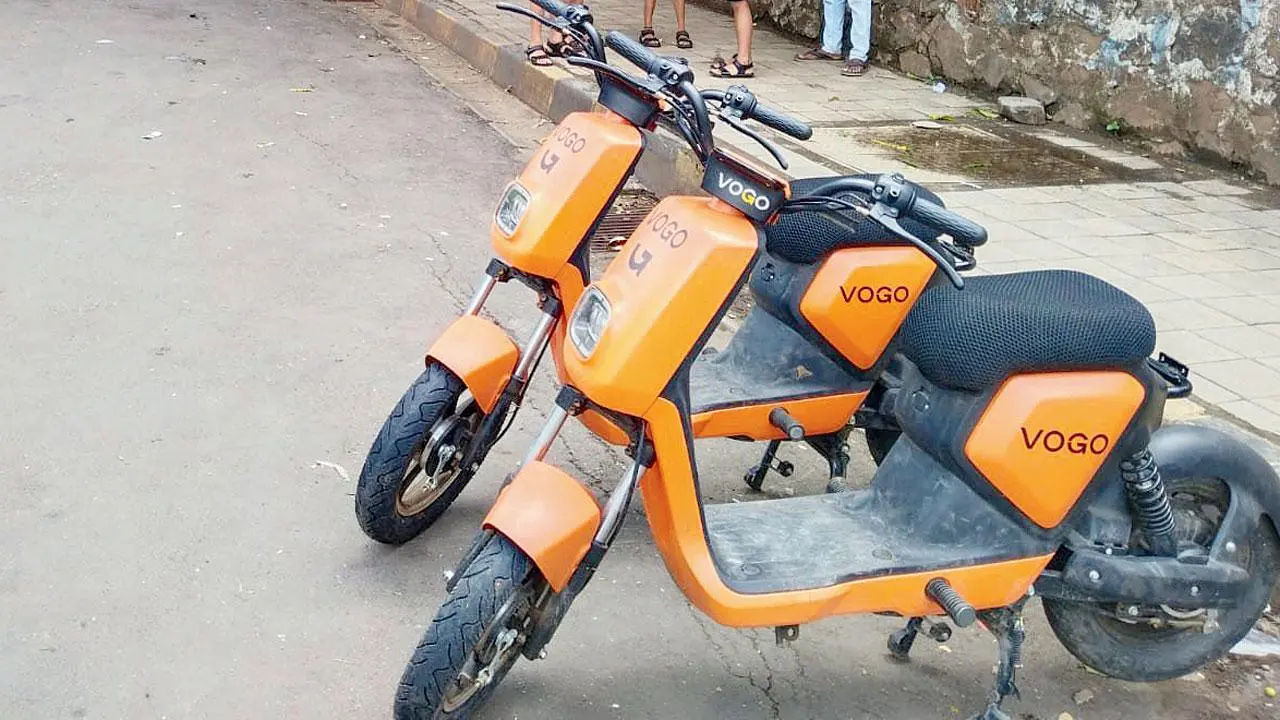 The Brihan mumbai Electric Supply and Transport (BEST) undertaking plans to have a fleet of 5,000 e-bikes at bus stops across the city for last mile connectivity by 2023.
BEST General Manager Lokesh Chandra said that passengers alighting from buses can use e-bikes to travel to their destination and back. "These vehicles can be picked up and dropped off at any e-bike station. This further strengthens BEST's position as the country's number one technology-oriented transport undertaking. BEST has been doing public trials of this service since June 2022, and these have received a tremendous response with more than 40,000 people registering for it," he added. highlighted in June 2022 that the undertaking had launched a public trial of electric bikes at key city bus stops. This month, the BEST announced the induction of the first 1,000 e-bikes in western suburbs and island city, and officials said the long-term plan is to induct a fleet of 5,000 such bikes by next June.
"1,000 e-bikes will be deployed this month at 180 bus stops, and commercial and residential areas. Initially, the bikes will be available in Andheri, Vile Parle, Juhu, Santacruz, Khar, Bandra, Mahim and Dadar and then the rest of the city," he added.
The project has been implemented under the tender 'Selection Of Service Provider For Deploying E-Scooters For The Last-Mile Connectivity With Buses For BEST Undertaking' in partnership with Vogo, a scooter rental service. BEST is India's first bus transport operator to offer such integrated first and last-mile services.