Central agencies are 'dacoits', why not shut them down: Uddhav Thackeray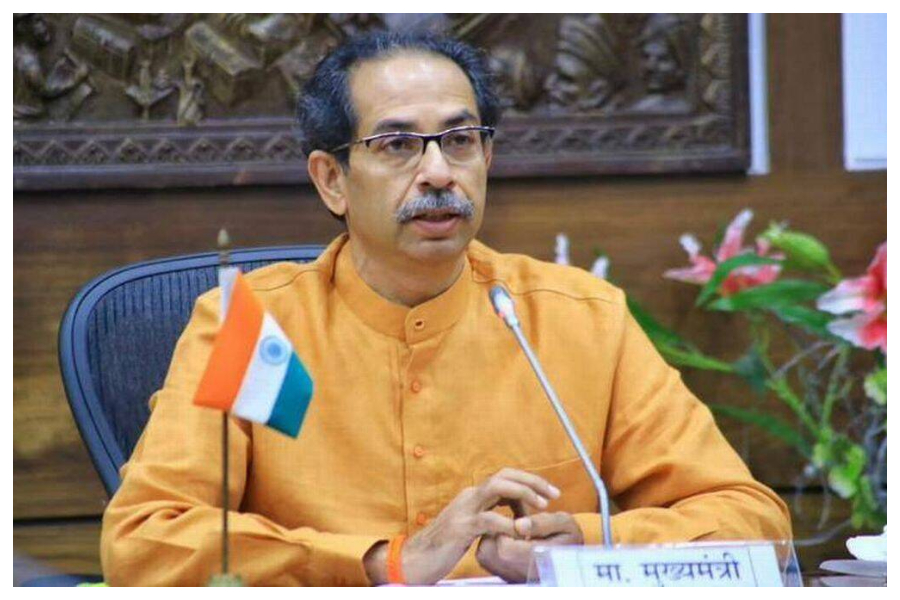 In a brutal attack, Shiv Sena (UBT) President Uddhav Thackeray on Thursday accused the central probe agencies of being "dacoits" who take "contracts" from the Centre to hound political opponents.
"What are these central agencies? They are just like dacoits. They behave like the 'pet animals' of the Centre. They take 'contracts' (supari) to go and target whoever they are told to. People are now wondering why these federal probe agencies should not be shut down," an irate Thackeray asked.
He was speaking while giving a warm welcome to party MP Sanjay Raut, who was released after 101 days' incarceration in an alleged money-laundering case slapped by the Enforcement Directorate (ED), at his private residence 'Matoshri' here.
Referring to the Special PMLA Court verdict which termed Raut's arrest by the ED as "illegal", Thackeray said that despite the order, the Centre may still try to trap him (Raut) in some other false cases.
"The court ruling is a warning for the Centre and all those (rebels) who left. The wheels of time keep changing, (Deputy Chief Minister) Devendra Fadnavis must realise that the times change, tomorrow it can catch up even with him," warned Thackeray.
The Sena (UBT) chief also charged the Centre of attempting to hide behind the courts for pursuing its vindictive political agenda and called upon the masses to raise their voice against this.
"If the Centre had any shame or principles, this (Raut's arrest) would never have happened in the first place. The whole country and the world are watching the conduct of the government and its misuse of the central probe bodies," Thackeray said.
Earlier, Uddhav warmly received Raut at the doorstep of his home, his wife Rashmi performed a traditional welcome aaarti', congratulated him and applied a 'tilak', while a beaming Aditya Thackeray gripped Raut in a tight abear-hug'.
Flowers, garlands and sweets were distributed as several other party leaders clapped and cheered Raut who met the Thackeray family for the first time in over three months.
Thackeray magnanimously described Raut as "a true friend indeed, who can be relied upon till the end", one who would never backstab or go back on his words, and said he was delighted to have him back in the field.
He said that despite all pressures and harassment, Raut did not get scared or "run away" (like the rebels), and stood by the party solidly.
Reciprocating Raut, who will also meet Natioanlist Congress Party President Sharad Pawar later, said that after a couple of days' rest, he would embark on a tour of Maharashtra, meet the party activists and the common masses to listen to their grievances.
Others including Deputy Leader Sushma Andhare said the "tiger is Back", national spokesperson Kishore Tiwari said now the "BJP is scared, and 2024 will see the BJP swept out by the UPA", Congress' Bhai Jagtap flayed the central agencies for being the "dogs" of the Centre of which nobody is scared, while NCP MLA Rohit Pawar (grand-nephew of Sharad Pawar) said "the tiger returns to prowl".
On Thursday morning, Raut expressed his inability, due to health reasons, to join the Congress' Bharat Jodo Yatra, currently passing through the state.
However, a high-level delegation from the Shiv Sena (UBT) comprising Aditya Thackeray and other senior leaders will march alongside Gandhi on Friday, according to a party leader.
Maharashtra: Going to buy a house soon? Here are 14 'must know' points to keep in mind
Prior to stepping out to commence house hunting, the home buyers are supposed to do some homework. Usually, individuals either approach real estate agents or walk-in into a developer's construction and sales site. What gets ignored is due diligence as prescribed by the Maharashtra Real Estate Regulatory Authority (MahaRERA).
A homebuyer should always be cautious on what they are verbally assured and promised by the builder and an agent vis-à-vis what is actually mentioned in the fine print of the documents signed. There have been numerous instances wherein there has been a mismatch in verbal promise and the legal conditions in an agreement for sale.
The Maharera has issued some basic guidelines for such home buyers as well as investors to prevent fraud and getting into trouble while transacting in a real estate deal.
Prior to sealing the deal, question oneself with:
BEFORE BUYING A HOME
1) Check only MahaRERA registered project
2) Verify developer mentioned completion date on MahaRERA's website
3) Ink an agreement and allotment letter as per prescribed format
4) Don't pay more than 10% payment prior to signing the agreement
5) Entertain only through MahaRERA registered real estate agents
IMPORTANT MahaRERA PROVISIONS
6) Financial Discipline: 70% of funds collected to be used for construction
7) Transparency: Detailed project information on MahaRERA's website
8) Quarterly progress reporting by promoters
9) Consent of two-third allottees must for any major project alteration or addition
10) Complaint filing & conciliation
AFTER THE PURCHASE
11) Monitor the project's progress through MahaRERA website
12) Only MahaRERA Carpet Area to be referred to for all transactions
13) Ensure documents are as per Model Agreement & Model Allotment Letter
14) Complaint against Promoter or Agent for breach of any promise
If the project is registered with MahaRERA, the developers have to fulfil several conditions under the RERA Act for the benefit of the customer. These conditions include maintaining an escrow account for the project. A total of 70% of the money received from the buyers for the project has to be kept in this account to undertake work on the same project. Moreover, the developer is required to update the project status on MahaRERA's website every three months.
"Apart from this, starting January 1, MahaRERA will register new projects having the DIN Number of all the directors and promoters of the project. This is to make transparent the related interest that the promoter has other than the project that is under construction," said a MahaRERA official.
Bhayandar: Two youths die in accident while returning from 'Pathaan' night show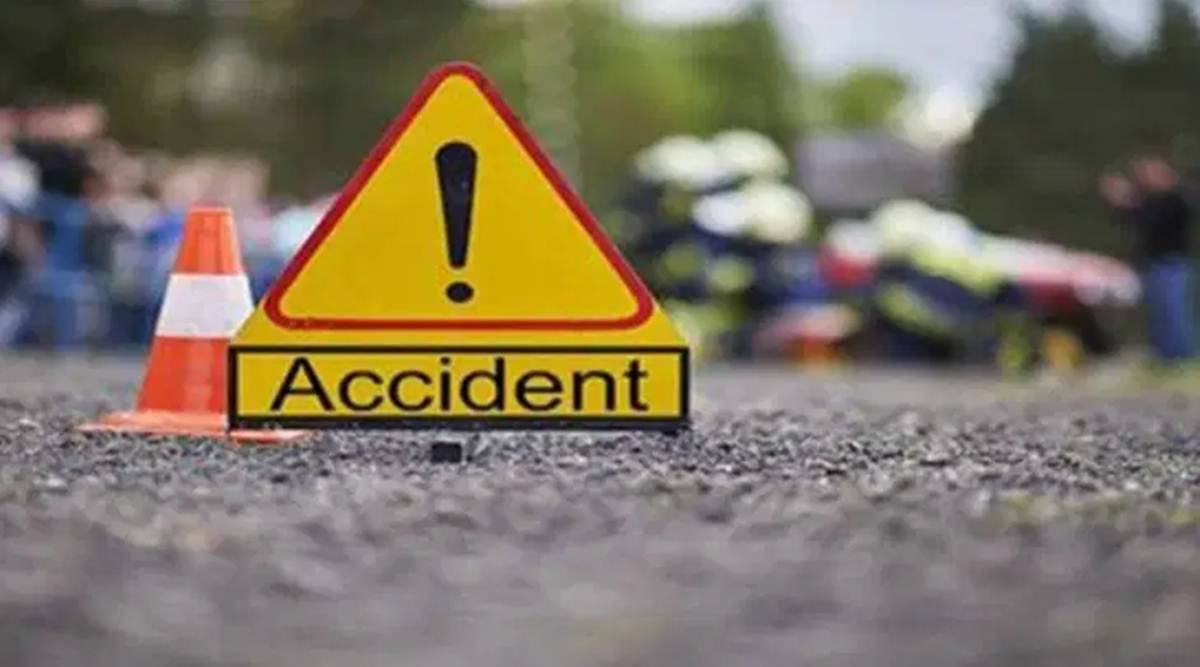 In a tragic incident, two youths died after their bike was hit by the driver of a rashly driven truck in Bhayandar late on Thursday night. The duo were returning home after watching the night show of the recently released movie 'Pathaan' at Rassaz Multiplex in Mira Road. According to the police, the mishap was reported at Golden Nest circle at around 12:30 am when the deceased who have been identified as-Abrar Ali Manihar (22) and his friend Tufail Shamim Shah (26)- both resident of Azad Nagar in Bhayandar (east) were returning home on the latter's bike after watching the night show of the recently released movie 'Pathaan' at Rassaz Multiplex in Mira Road.
Declared dead on arrival by doctors
The truck was headed towards the Phatak road from the direction of Kashimira. Both who suffered severe head and other injuries were declared dead before admission by on-duty doctors of a nearby hospital. "We have arrested the 45-year-old truck driver identified as Usman and booked him under section 304 (a) of the IPC for causing death by negligence," confirmed senior police inspector of Navghar police station- Milind Desai. Further investigations were under way.
Navi Mumbai: PMC to take strict action against hospitals carrying out illegal termination of pregnancy
The Panvel Municipal Corporation (PMC) has appealed to citizens to report if they come across gender test centers in their civic jurisdiction. The civic body announced that it will take strict action against any center found involved in illegal practices. 
Dr Anand Gosavi, Chief Medical Officer (CMO), presided over a meeting of the Medical Termination of Pregnancy Act (MTP) and the Pregnancy Prevention and Control Act (PCPNDT) earlier this week.
Dr. Rehana Mujawar, Child and Mother Health Care Officer, said that the civic body has already taken strict action against hospitals carrying out illegal abortions. "Citizens have also been asked to be vigilant and notify the corporation if they notice illegal gender testing centers in the PMC area," Dr Mujawar said.
CMO Dr. Gosavi said that all the hospitals and sonography centers have been asked to strictly follow the government regulations regarding fetal gender testing and abortions. "Stern action will be taken if any hospital, health care center, or sonography center is found to be flouting rules," he added.
"Likewise, if the term of a sonography center expires, it should apply to the municipal corporation for further approval. Strict action will be taken against the sonography center, which is running even after the expiry of such a term," he said, adding that in case of death of a child aged 0-5 months in any hospital in the municipal area, it is mandatory to inform the municipal corporation within 24 hours.