Uddhav Thackeray foresees mid-term Assembly polls in Maharashtra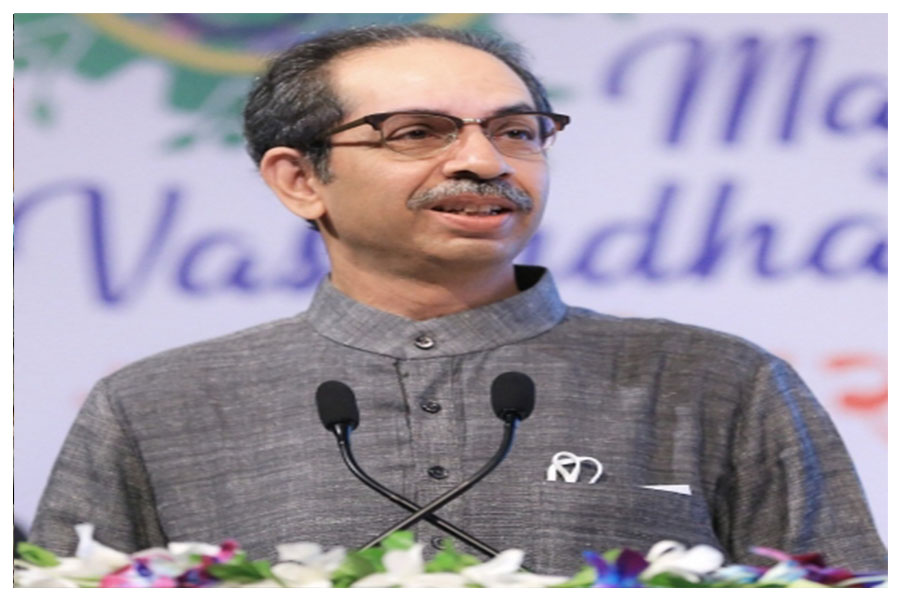 Shiv Sena (UBT) President Uddhav Thackeray on Saturday asked all his cadres to prepare for the possibility of a mid-term Assembly elections in Maharashtra anytime.
"There can be mid-term polls in Maharashtra for which we must be prepared at every level," Thackeray informed a closed-door meeting of Assembly segment-level party workers, asking them to get cracking.
Sena (UBT) chief spokesperson and MP Arvind Sawant said, "An unconstitutional government is in place in the state. Whenever the Supreme Court decision comes, you know what will be the fate of this government."
He added that with Prime Minister Narendra Modi announcing projects worth Rs 2 lakh crore for the state, mid-term elections are on the cards, though the state Assembly's tenure is till October 2024.
"Similar to the packages announced for Gujarat and Himachal Pradeesh to lure the voters, the PM's latest announcement is an indicator that even Maharashtra can have early polls," Sawant pointed out.
Though there is no clarity on the kind of projects that Maharashtra will get, the government of Chief Minister Eknath Shinde and Deputy CM Devendra Fadnavis has been under fire for the series of big-ticket projects that have gone to Gujarat in the past few weeks.
They include the Vedanta-Foxconn deal and the Tata-Airbus venture which have gone to Gujarat, and the bulk drugs project, among others, which have gone to other states with the opposition Maha Vikas Aghadi comprising Sena (UBT), Nationalist Congress Party and Congress crying foul.
However, senior BJP leader and MLC Pravin Darekar ridiculed Thackeray's contention, saying that ever since it came to power (June 30), the Shinde-Fadnavis government has been doing very well and taking a lot of people-oriented decisions.
"There is no talk of any such thing happening at the government or the party level. Thackeray is making such claims to keep his people from straying… There's no truth in the claims of midterm polls," Darekar said.
Western Railway extends trips of 2 pairs of special trains
For the convenience of passengers and with a view to meet the travel demand, the Western Railway has extended the trips of 2 pairs of special trains.
According to a press release issued by Sumit Thakur, Chief Public Relations Officer of Western Railway, the train services which are extended are as follows.
Train No. 09435 Ahmedabad – Okha Weekly Superfast Special has been extended upto 25th March, 2023.
Train No. 09436 Okha – Ahmedabad Weekly Superfast Special has been extended upto 26th March, 2023.
Train No. 09007 Valsad – Bhiwani Weekly Special which was earlier notified up to 23rd February, 2023 has been extended from 02nd March to 30th March, 2023.
Train No. 09008 Bhiwani – Valsad Weekly Special which was earlier notified up to 24th February, 2023 has been extended from 03rd March to 31st March, 2023.
The booking of extended trips of train Nos. 09435, 09436 & 09007 will open from 30th January, 2023 at PRS counters and on the IRCTC website, the WR said.
For detailed information regarding timings of halts and composition, passengers may please visit www.enquiry.indianrail.gov.in, the WR said.
BJP may lose K'taka in next Assembly polls: Sharad Pawar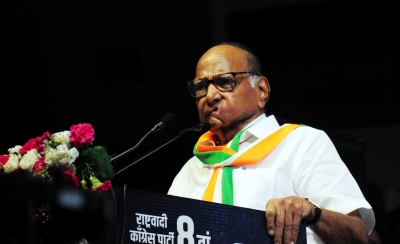 Karnataka is slipping out of the ruling BJP's control and may see a change of power after the next Assembly elections, Nationalist Congress Party (NCP) President Sharad Pawar said here on Saturday.
"There are clear indications that the BJP will not retain power in Karnataka after the upcoming state electionsa We are making attempts to unite the Opposition parties and forge a united front, but all states have different local issues which need to be tackled," said Pawar.
Addressing mediapersons in this erstwhile royalty town, Pawar said that the results of a recent public opinion survey have revealed that the mood of the masses is going against the BJP and it could suffer major setbacks in the next elections.
"The people will no longer vote on religious issues. The masses are being divided on religious lines, which will not work anymore."
Commenting on Congress leader Rahul Gandhi's Bharat Jodo Yatra (BJY), Pawar pointed out that it has secured the support of the ordinary citizens, as can be seen from the response he is getting.
Besides, the misleading image of the Congress leader (Rahul) that was sought to be created has been shattered through the nationwide march, he said.
Slamming the Centre's decision to ban the BBC documentary, the NCP supremo and the leading light behind the Maha Vikas Aghadi (MVA) termed it as an "assault" on democracy.
Referring to the comments of the Vanchit Bahujan Aghadi (VBA) President Prakash Ambedkar that the Centre is not misusing federal probe agencies like ED, CBI, Pawar countered that the government is targeting Opposition leaders and peoples' rights are being crushed.
Reacting to the VBA, which recently allied with the Shiv Sena (UBT), having any talks on joining the MVA, Pawar shot back, saying that as "there's no proposal, where's the question of holding any discussions", and reiterated that the MVA will contest the upcoming elections unitedly.
Pawar added that with Parliament session starting in New Delhi next week, the efforts to forge a national united Opposition front will resume with all the leaders.
"I am personally in touch with many Opposition leadersa There are some ticklish aspects issues as the different parties are on opposing sides in some states owing to their local or regional issues. We have to sort them out first."
He made it clear that the MVA is fighting the upcoming MLC biennial elections and the MLA bypolls unitedly in the state and will continue in the same spirit in future.
Mumbai: Estimated hike in electricity rates Proposal to increase electricity rates around 40% (MSEDCL)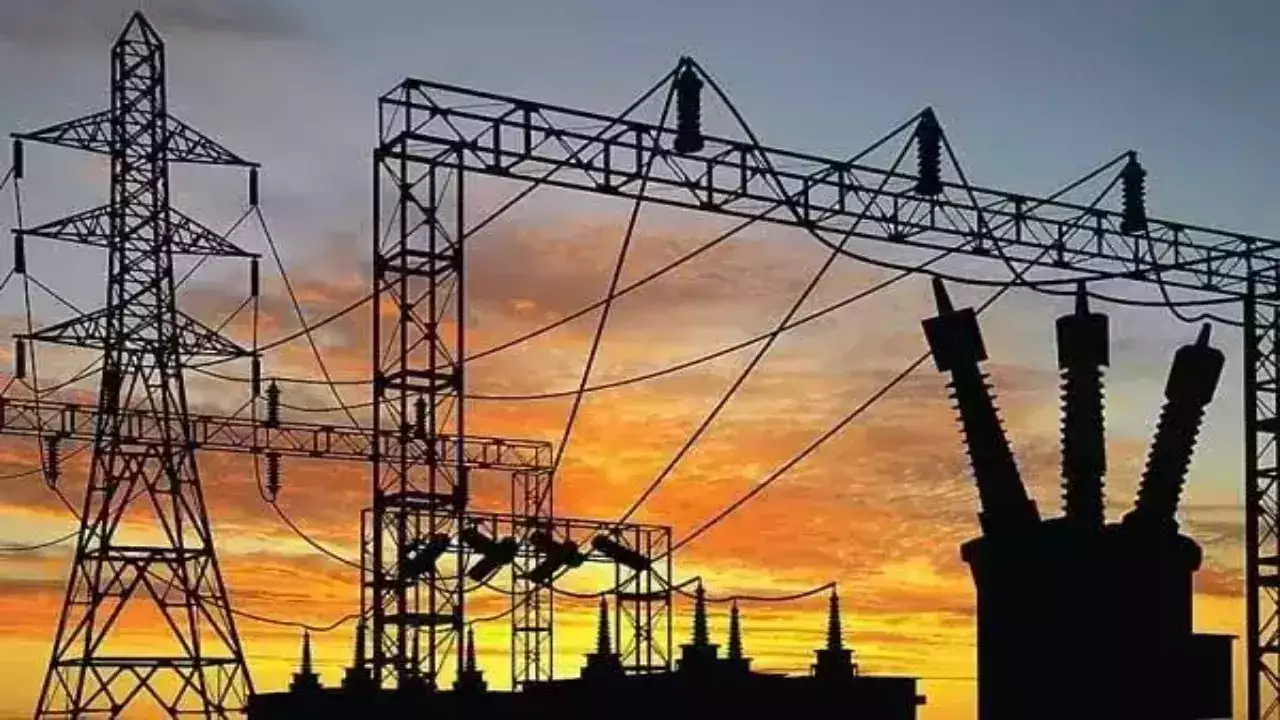 The Maharashtra State Electricity Distribution Company Limited (MSEDCL) has proposed a 30%-40% tariff hike for residential and commercial consumers,
This means that consumers in the city are likely to pay more for electricity in the coming financial year.
A petition filed by MSEDCL before Maharashtra Electricity Regulatory Commission (MERC) to propose the hike for customers across the state from April 1 was made public recently.
Electricity consumers to pay more
At present, MSEDCL's residential consumers currently pay a fixed cost of ₹105 per month, which is proposed to be hiked by ₹13.
The company has also suggested increasing the wheeling charge (the fees paid to transport electricity from a power plant to end customers) for residential consumers from ₹1.25 per unit to ₹1.43 per unit.
President of the state electricity consumers' organisation Pratap Hogade said the main reason behind the tariff hike is the increase in thermal power costs.
The MERC has invited objections and suggestions to through a public notice.