Punjab transport minister misbehaved with staff at Kejriwal's residence: Sisodia
Delhi Deputy Chief Minister Manish Sisodia on Friday alleged that Punjab Transport Minister Amrinder Singh Brar reached Delhi Chief Minister Arvind Kejriwal's residence and misbehaved with security guards and staff, saying that the Delhi government is not letting Punjab Roadways buses reach the airport whereas it is putting no such restrictions on the Badal family's buses.

"Punjab transport minister has alleged that we are restricting Punjab Roadways buses and allowing Badal's busses to operate in the capital. Now I would like to expose how the latter's buses are operating in the state of Punjab. Punjab government is fully aware of the fact that these buses run for 200-250 kms and are neither stopped in Punjab, nor in Haryana. It is only the Delhi government that stops Badal's buses," Sidodia, accompanied by Delhi Transport Minister Kailash Gahlot, said in a virtual brief on Friday evening.

Started in 2007 with just 10 buses, the father-son duo and former chief minister and deputy chief minister of Punjab — Parkash Singh Badal and Sukhbir Singh Badal — own a major stake in the state's private bus services.

Sisodia said that the Delhi government has seized 115 buses owned by the Badal family in a month and 75 in the past three days. "These buses also run in the state of Haryana and Punjab and neither BJP nor Congress has done anything to stop their illegal operation in their respective states. Channi's government too should follow Delhi's suit and start seizing these illegally run buses first and later point fingers at us," he added.

He underlined the Supreme Court's order according to which inter state buses can only run from ISBT i.e. Inter State Bus Terminal. "Indira Gandhi International (IGI) Airport is not ISBT, Punjab transport minister should keep this in mind," he added.


Digvijaya to file nomination for Cong prez polls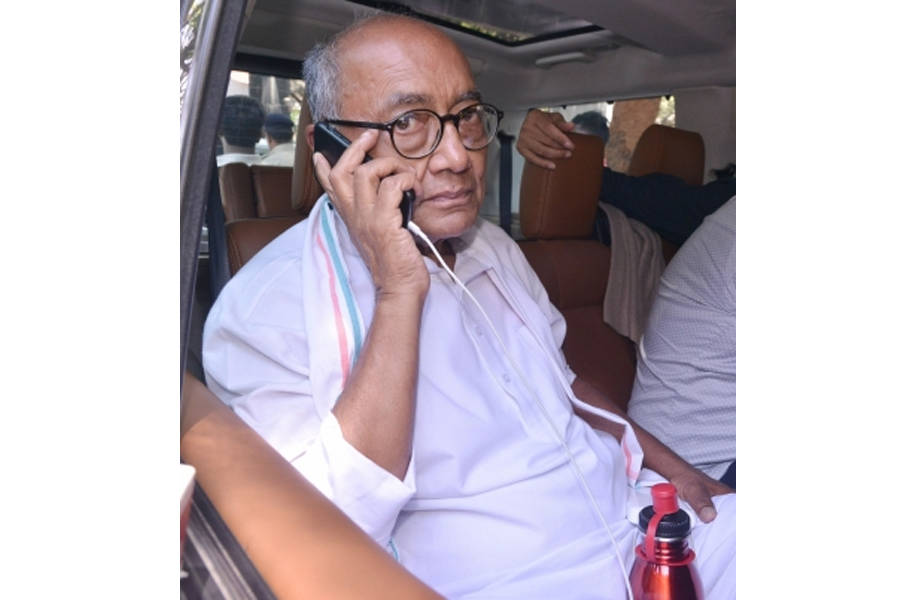 Congress leader Digvijaya Singh will file nomination for the post of the party president for which election is scheduled to be held on October 17.
He took his nomination form from the party's Central Election Authority (CEA) earlier in the day.
Sources close to Singh on Wednesday said the decision to contest the polls is his personal one, adding that nobody from the Gandhi family asked him to do so.
The former Madhya Pradesh Chief Minister may file the nomination by September 30, which is the last date for nominations.
Congress' initial plan was to field Chief Minister Ashok Gehlot for the top party post, but the high-octane drama in Rajasthan has miffed the Gandhis. Gehlot is in Delhi and has met Mukul Wasnik, but the suspense over his candidature continues.
Sources in the know of things said, "Gehlot has not been ruled out from the race yet".
Congress treasurer Pawan Kumar Bansal has taken a nomination form from the CEA. On his part, Bansal said he is only a proposer and not a candidate.
CEA chairman Madhusudan Mistry on Tuesday had said: "Till now, Shashi Tharoor and Pawan Bansal have taken nomination forms from the CEA."
Senior Congress leader Kamal Nath whose name had also come up and had met Congress interim President Sonia Gandhi on Monday, said that he did not want to become the party chief, and wants to continue to work for the party in Madhya Pradesh.
The drama in Rajasthan has made the Congress leadership think about a 'Plan B' for the top party post for which Gehlot was being seen as a contender. However, the open defiance by his MLAs loyal to him brought him under a cloud.
PFI ban: Vijayan holds high-level meeting with police officials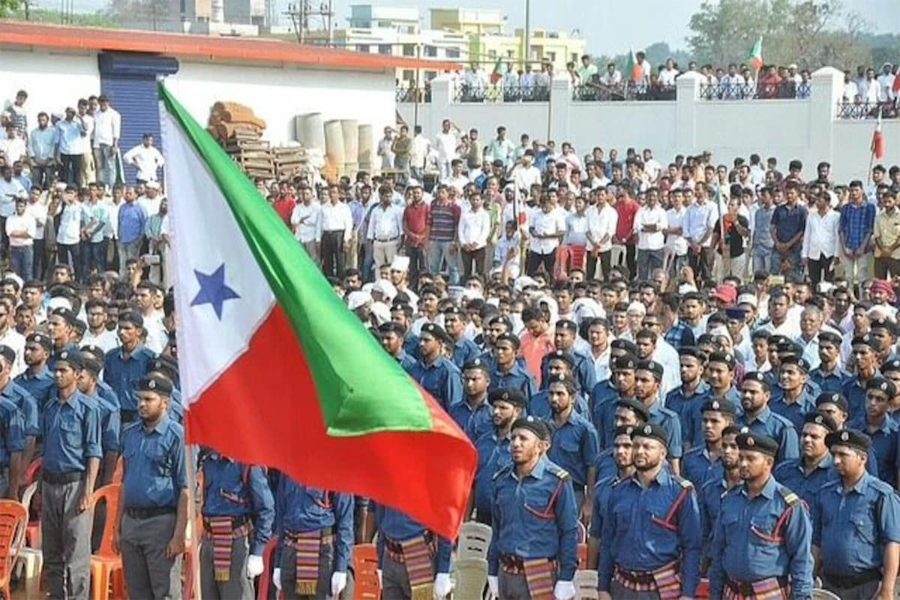 Hours after the Centre banned the Popular Front of India, Kerala Chief Minister Pinarayi Vijayan on Wednesday met top state police officials to take stock of the situation and draw elaborate plans to ensure that everything is kept under control.
State police chief Anil Kant told Vijayan that everything is under control and the Superintendents of Police of all the 14 districts have been asked to be on high alert.
In a related development, the RSS office at Aluva in Ernakulam district was provided Central security.
Meanwhile, PFI state General Secretary A. Abdul Sathhar, in a press statement, said that the PFI has been wound up and asked its cadres to stop all political activities and organisation work.
News also came the Kerala Police, acting on the directions of the National Investigation Agency, took Sathar into custody and is now kept at the Kollam Police Club waiting for the NIA officials to arrive to take him away.
In an early morning joint operation last week, the NIA and the Enforcement Directorate took into custody several top level state and national leaders of the PFI from various parts of the state in two cases registered at Delhi and in the state.
Those who were named in the case registered in Delhi were immediately taken to Delhi and produced before a court there and those named in the case in the state before local courts here.
Maharashtra ATS to enforce further crackdown on PFI after Centre's ban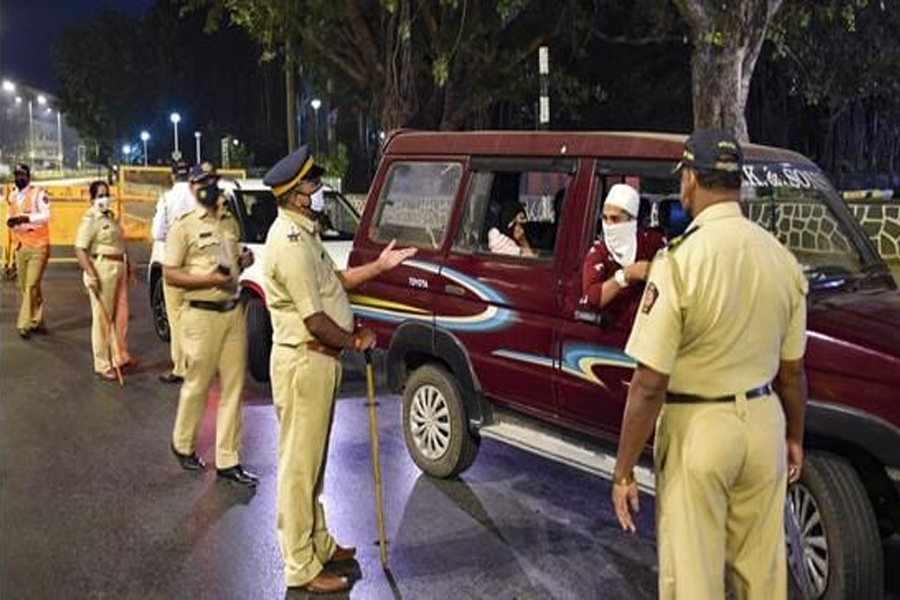 The agency has so far conducted raids in 12 districts in Maharashtra, arresting and detaining scores of people linked to the Islamist organisation
Following the central government's imposition of a five-year ban on the Popular Front of India (PFI), the Maharashtra anti-terrorism squad (ATS) is planning to enforce a further crackdown on the organisation in the state, a senior officer said on Wednesday."Relevant action has been initiated against the PFI in Maharashtra in accordance with the Centre's ban this morning. We are getting details of their offices, members and bank accounts," the officer said.
The agency has so far conducted raids in 12 districts in Maharashtra, arresting and detaining scores of people linked to the Islamist organisation. Sources said that more arrests are likely to happen in the days to come based on interrogations of the accused arrested so far.
The Union home ministry's move banning the PFI and its affiliates under Section 3 of the stringent Unlawful Activities (Prevention) Act will be referred to a tribunal for adjudication, whether or not there is sufficient cause to declare the organisation "unlawful association", people familiar with the procedure said.