Presidential poll: Opposition decide to field joint candidate
The opposition parties on Wednesday decided to field a joint candidate in the Presidential polls next months.
A meeting of opposition leaders, called by Trinamool Congress supremo and West Bengal Chief Minister Mamata Banerjee, was held here on building consensus on zeroing in on a joint opposition candidate.
In the meeting, a resolution was passed to field a common candidate in the next Presidential poll.
"In the forthcoming Presidential election which is being held on the 75th anniversary of India's independence, we have decided to field a common candidate who can truly serve as custodian of the Constitution and stop the Modi government from doing further damage to Indian democracy and India's social fabric," it said.
Banerjee said all important political parties sent their representatives and several senior leaders attended the meeting.
"One or two parties did not attend the meeting and they must have their reason. All the members in the meeting unanimously named Sharad Pawar. If Pawar is ready, it is ok. If not, then names will come for political parties. It (name) will be discussed and decided. Today is the beginning and I think after so many months we sat together and we will do it again… for the bulldozing going on in the country's democratic system. Every institution is totally misused politically and it is necessary we must sit together," she said.
An opposition leader present in the meeting said that the Trinamool supremo proposed the name of NCP chief Pawar and everyone agreed.
"But Pawar refused and said he will be active in politics till his death."
Banerjee also suggested names of Farooq Abdullah and Gopalkrishna Gandhi for opposition nominee for Presidential polls but no discussion was held on the names. It is learnt that opposition leaders will meet again on June 21 to finalise the candidate.
Leader of Opposition in Rajya Sabha, Mallikarjun Kharge said: "Congress will play a constructive role in ensuring that the parties assembled here this afternoon arrive at a consensus candidate in the next few days. Let us be proactive and not be reactive. The Congress has no particular candidate in mind. It will sit together with all of you and arrive at a candidate acceptable to all."
Former Prime Minister H.D. Deve Gowda, NCP chief Pawar, Congress' Kharge, Jairam Ramesh, and Randeep Singh Surjewala, PDP chief Mehbooba Mufti, National Conference's Omar Abdullah, Samajwadi Party President Akhilesh Yadav, DMK's T.R. Balu, Shiv Sena's Priyanka Chaturvedi, RJD's Manoj Jha and others attended the meeting.
The presidential poll will be held on July 18 and counting of votes will take place on July 21.
Mumbai News: Cyclone Biparjoy Intensifies, City to Experience Heavy Rains Over Weekend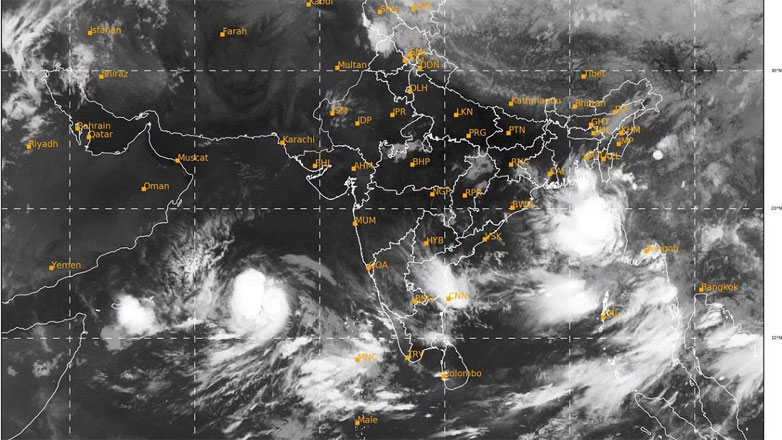 Mumbaikars are set to experience intense rain over the weekend. Heavy to very heavy rainfall is expected in the Mumbai and Konkan regions on Saturday and Sunday, according to a five-day forecast by the India Meteorological Department (IMD), which said on Wednesday that a low-pressure area over the Arabian Sea is likely to intensify into a depression by Friday evening. Isolated parts of Mumbai, Thane and Palghar will experience light to moderate rainfall from June 7, according to the IMD.
City in for heavy rain
"The deep depression intensified into the cyclonic storm Biparjoy over east-central Arabian Sea at 5.30 pm and is likely to move nearly northwards and intensify into a severe cyclonic storm during the next 24 hours," said an IMD official. The cyclone is also likely to lead to rough weather in the coastal areas of Maharashtra, Goa, Karnataka and Kerala, IMD said and issued a five-day warning for the region from June 7. It warned fishermen in the region not to venture into the sea.
The wind speed in the Arabian Sea is likely to range from 80 kmph to 155 kmph over the next five days, according to the weather agency. Meteorologists, however, underlined that though the tentative track of the system is likely to be in the northward direction storms at times defy the predicted track and intensity.
Monsoon to progress slowly
Conditions have become favourable for the onset of the southwest monsoon in Kerala, because of Biparjoy, the first storm brewing in the Arabian Sea this year, according to experts. However, meteorologists predicted a "mild" onset over Kerala and "weak" progress beyond the southern peninsula. After the onset over Kerala, the monsoon is expected to remain "weak" until the storm degenerates around June 12, according to Mahesh Palawat, vice president (climate and meteorology) Skymet Weather.
"The powerful weather system in the Arabian Sea may spoil the advancement of the monsoon deep inland. Under their influence, the monsoon stream may reach coastal parts but will struggle to penetrate beyond the Western Ghats," Skymet Weather had said on Tuesday.
Forecasting agencies said the storm has seen "rapid intensification", escalating from just a cyclonic circulation to a severe cyclonic storm in just 48 hours, defying earlier predictions. Atmospheric conditions and cloud mass indicate that the system is likely to sustain the strength of a very severe cyclone till June 12, they said.
Climate change intensifying storms
Cyclonic storms in the Bay of Bengal and the Arabian Sea have been intensifying rapidly and retaining their intensity for a longer duration because of climate change, according to scientists.
"The oceans have become warmer already on account of climate change. A recent study shows that the Arabian Sea has warmed up by almost 1.2 degree Celsius since March. Thus, conditions are favourable for the rapid intensification of the system (Cyclone Biparjoy). So it has the potential to sustain the strength for a long period," said Raghu Murtugudde, professor, Department of Atmospheric and Oceanic Science, University of Maryland and IIT Bombay.
Navi Mumbai News: NMMC Seizes 450 Kg Of Banned Plastic, Collects ₹ 2.5 Lakh In Fines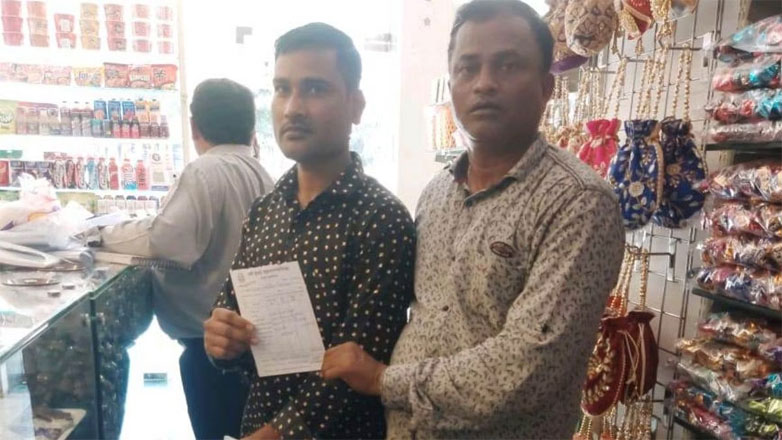 In order to make Navi Mumbai plastic-free, apart from creating public awareness among the citizens that single-use plastic should not be used, the Navi Mumbai Municipal Corporation (NMMC) is taking action if single-use plastic use is found. The municipal commissioner Rajesh Narvekar is keeping a close eye on stopping the use of single plastic which is an important factor in city cleanliness and it is being reviewed regularly in department head meetings.
Nearly 500kg of banned plastic seized
In the month of May 2023, a penalty amount of 2.50 lakh was recovered from 50 people and shopkeepers. The civic body also seized 450 kg of banned plastic from respective wards.
Keeping in mind the damage caused by plastic to the environment, the citizens should stop the use of single plastic completely and also show awareness about the environment by using cloth bags instead of plastic bags, Municipal Commissioner Shri. Rajesh Narvekar.
Mumbai: Man Chops Live-In Partner's Body Into 20 Pieces In Mira Road; 'Boiled Body Parts & Fed To Stray Dogs', Arrested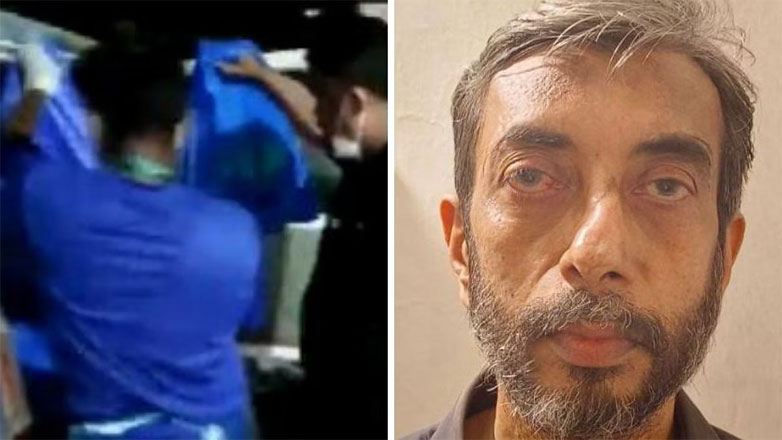 The police have recovered the mutilated body of a woman from an apartment in the Geeta Nagar area of Mira Road on Wednesday evening. Police reached the building on receiving information about foul smell emanating from a seventh-floor apartment and found the body, identified as that of Saraswati Vaidya who was in a live-in relationship with Manoj Shahane, according to Deputy SP Jayant Bajbale.
Police suspect Shahane to have had a hand in the crime. Prima facie investigations have revealed that the accused had tried to cut the body into pieces, according to the police. The accused has reportedly been taken into custody.
Neighbours called police after stench from couple's home
The suspect had been staying with Vaidya in the rental flat in the Akashganga building in the Mira Road area over the past three years. On Wednesday, Nayanagar police station received a call from residents of the building, complaining about a foul odour emanating from the couple's flat.
"Police have found a body of a woman who had been cut into pieces, from a society in the Mira Road area. Here a couple was living in a live-in relationship. A preliminary investigation revealed that the woman was hacked to death. Further Investigation underway," Deputy Commissioner of Police (DCP) of Mumbai Jayant Bajbale said.
Chopped her body in over 20 pieces, boiled pieces in Pressure Cooker
According to reports, Shahane killed his partner Vaidya over domestic dispute. The news agency quoted that Manoj Shahane had purchased tree-cutter to chop her body and he also boiled her body in a pressure cooker before filling them into plastic bags to dispose it of.
The cops also founf over 12-13 pieces of her body from the couple's Mira Road home.
Police suspect he may have fed the body parts to strays
According to another report, prelimnary probe revealed that Saraswati, an orphan, had been living with Shahne since 2014 and that he worked at ration shop. Reportedly, the couple fought often.
Reports stated that residents told the police that the couple did not interact with neighbours or anyone in the building complex. Some residents were report telling the police that Shahane was seen feeding stray dogs in the locality over the past two to three days — something he never did in the past. Police suspect he may have fed some of the body parts to the strays in the vicinity. They are also ascertaining if body parts were flushed down the drain, said the report.
Reportedly, the killing was committed on June 4. Additional Commissioner of MBVV Police told IE that the accused used two cutters, including electric cutter and chopped body in small pieces. He expressed that some pieces were missing and the cops said they suspect he had dumped them off in different areas.
The cutters used by accused have been seized by the cops. A case is being filed against Shahne under Sections 302 (murder) and 201 (destruction of evidence) of the Indian Penal Code.
Re-Run of Shraddha Walkar murder?
The brutal murder sends chills down one's spine and is very reminiscent of Shraddha Walkar murder which shocked the collective conscience of the entire country. Walkar, who was a resident was Palghar, was killed by her live-in partner Aaftab Poonawala in Delhi last year. Poonawala had chopped up her body in 35 parts and had stored it in fridge before scattering it across forests in the national capital.