Pakistan minister warns India of 'potentially catastrophic consequences' from Kashmir tensions
While admitting to a "fragile" food situation in his country, Pakistan's Planning and Development Minister Ahsan Iqbal has thrown a warning that India's policies in Kashmir could have "potentially catastrophic consequences" from another conflict.
"If the tensions created by India's current policies in occupied Kashmir and aggressive postures are left unattended, it could lead to another conflict in the region with potentially catastrophic consequences," he warned at a news conference here on Wednesday.
Listing a host of complaints about India's treatment of the union territory, he said, "I emphasise the need to resolve the Jammu and Kashmir dispute in accordance with the resolutions of the Security Council and the wishes of the people of Jammu and Kashmir."
Pakistan has, however, ignored Security Council Resolution 47 adopted on April 21, 1948, that requires it to withdraw from all of Kashmir its nationals and tribesmen who had intruded there and not to give them any aid.
Iqbal admitted that his country's food station is "fragile" and that it came to the "brink" of a Sri Lanka-like scenario but turned his attention to Kashmir, which does not face a "fragile" food situation like the part of it under Pakistan occupation.
"Pakistan's food security situation has become fragile (and) we will need to import wheat this year, whereas the supply chain of wheat at global level is already disrupted," Iqbal said.
The government of Prime Minister Shehbas Sharif has taken some tough measures and "saved. Pakistan from Sri Lanka-like situation where almost we were at the brink of that scenario".
"We had analysts predicting how many weeks will it take for Pakistan to become like Sri Lanka," but managed to avert it, he said.
In Washington, the International Monetary Fund announced on Wednesday that its staff had reached an agreement with Pakistan for $1.177 billion in emergency funding, but that would have to be approved by the Executive Board.
Iqbal said that his government would now have to stabilise the country's economy.
Sri Lanka is facing an economic and political meltdown because of a lack of foreign exchange to pay for energy and food imports leading to severe shortages.
Outlining its country's problems, Iqbal said, "Pakistan is facing challenges in food security, water security and energy security because of a whole host of issues ranging from climate change and global developments".
He blamed its food insecurity on insufficient investment in agriculture and climate change.
Asked by a reporter about reports that India was planning to host a meeting of the G20 — the group of developed and developing nations and the European Union — in Kashmir, Iqbal said that if countries participated in it there, it would amount to "validating" what he called India's "unilateral occupation of Jammu and Kashmir" and throwing "Security Council resolutions in the dustbin of history".
"If the Security Council has any sanctity, if it's resolutions of any sanctity, I hope that the G20 countries will not violate the sanctity of those resolutions by going there and validating the unilateral occupation of Jammu and Kashmir," he said.
Explosion in (Peshawar) Pakistan!!! (LIVE UPDATE)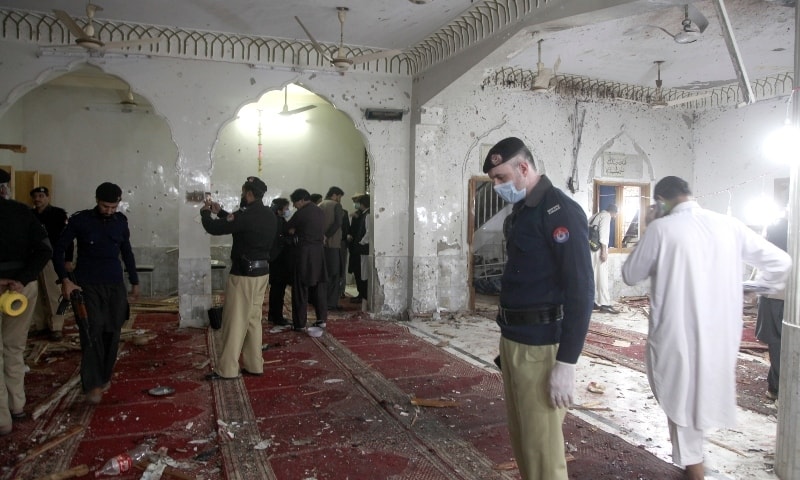 Explosion occurred during Zohar prayer!! Some time ago, there was an explosion near the police lines of Peshawar, Pakistan. Many people have been injured. The injured are being shifted to the hospital.
According to information shared with Geo News, this explosion took place near the Police Lines Mosque in Peshawar, Pakistan. Whose voice has been heard far and wide. News of many people getting injured.
Emergency has been implemented.
The area where this explosion happened!! That is a high security (VVIP) area!!
More information will be updated Soon…
Palestinian Prez urges CIA chief to pressure Israel to stop unilateral measures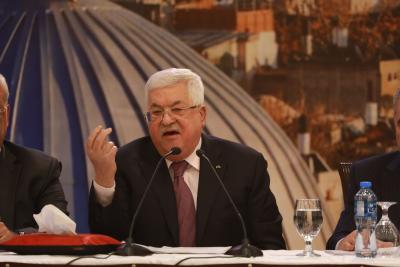 Palestinian President Mahmoud Abbas has called on CIA director William Burns to pressure Israel to stop its "unilateral" measures against the Palestinians.
"It is important for an urgent intervention to pressure the new Israeli government headed by Benjamin Netanyahu to stop its unilateral measures and abide by the signed agreements," Abbas was quoted by the official news agency WAFA as saying on Sunday.
"It is important to restore the political horizon based on international resolutions, to achieve security and stability for everyone in the region," Abbas told Burns during their meeting held at the presidential headquarters in the West Bank city of Ramallah.
Abbas also briefed Burns on the latest developments and the recent wave of tension in the West Bank and East Jerusalem, Xinhua news agency reported.
Before meeting with Abbas, Burns held talks with the chiefs of the Palestinian security apparatuses in the West Bank.
The CIA chief arrived in Israel on Thursday amid growing tensions between Israel and the Palestinians in the West Bank and East Jerusalem.
Since early January, tension between Israel and the Palestinians has been flaring. Around 32 Palestinians have been killed and dozens injured by Israeli soldiers since January 1, according to the Palestinian Health Ministry.
Eight Israelis were killed on Friday in a shooting attack near a synagogue in the Neve Yaakov neighbourhood in Jerusalem, while another incident in the city on Saturday left two people seriously wounded, according to Israeli media reports.
OIC: General Secretariat strongly condemns!!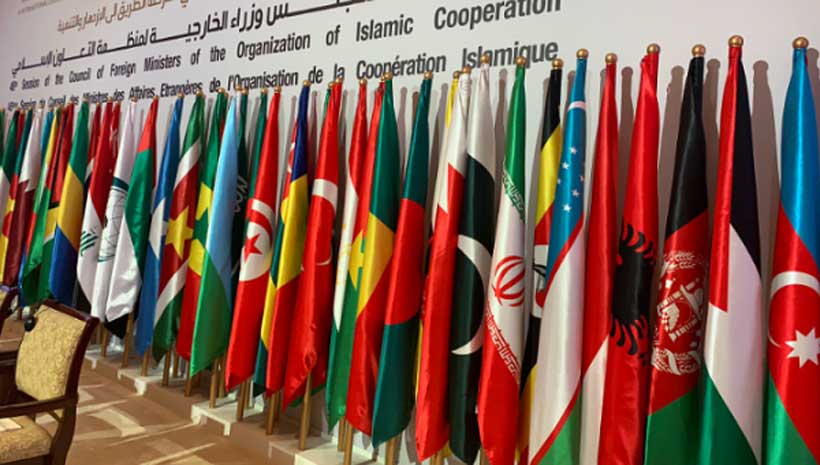 The OIC General Secretariat strongly condemns the treacherous attack against the Embassy of the Republic of Azerbaijan in Tehran, the capital of the Islamic Republic of Iran on 27 January 2023, killing the Embassy's head of security service and injuring two security guards.
The General Secretariat calls for bringing the perpetrators of the heinous attack to justice and underlines the necessity of ensuring the security and safety of diplomatic missions.
The OIC Secretary General, Mr. Hissein Ibrahim Taha, while expressing his solidarity with the Government and people of Azerbaijan, offered his condolences to the family of the deceased and wished speedy recovery to the injured.
(Source: OIC OFFICIAL)