Manjrekar flags Virat Kohli's tendency to get on front foot as reason for his batting struggles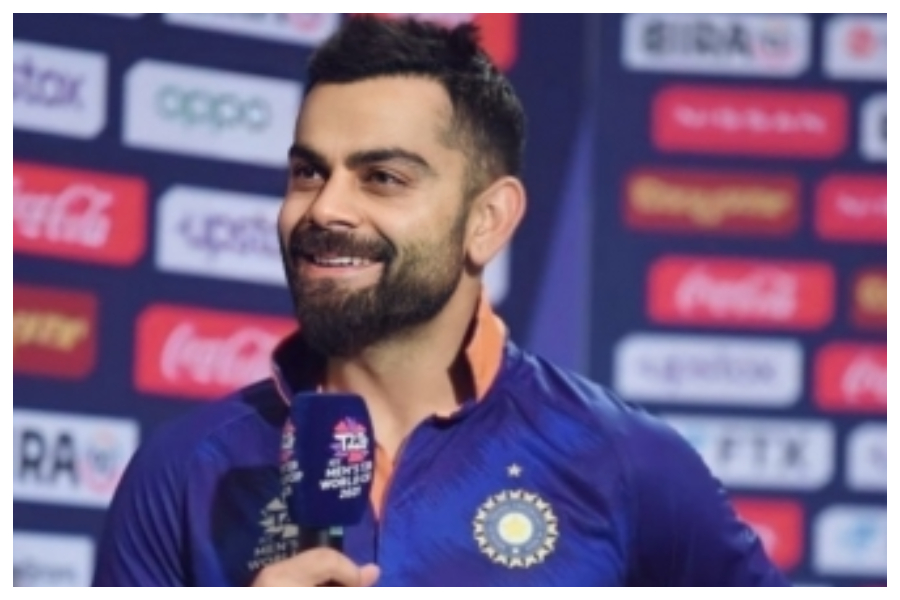 Former India batter Sanjay Manjrekar has attributed Virat Kohli's current struggles to his tendency to bat on the front foot no matter what, and claimed that this is "not helping his cause".
IPL 2022Kohli, the most successful batter in IPL history with 6624 runs in 215 innings (223 matches) at an average of 36.20 and strike rate of 129.13, has had a poor IPL 2022 as per his own standard as Royal Challengers Bangalore lost in the playoffs once again.
In 16 innings in IPL 2022, Kohli had scored 341 runs at an average of 22.73 and a strike rate of 115.98 with the highest score of 73.
"Virat wanting to be on the front foot no matter what is not helping his cause. Mental toughness takes you far for sure, but technical issues cannot be ignored completely," Manjrekar tweeted after Royal Challengers Bangalore's campaign in IPL 2022 came to an end with a seven-wicket defeat to Rajasthan Royals in Ahmedabad on Friday night.
Manjrekar, considered as one of the most technically sound batsmen of his time, also cited the example of how Kohli got out in the Qualifier 2 match against Rajasthan Royals to support his observation.
"Crunch game… front foot to a short of length bouncing ball cost him his wicket again," Manjrekar said in his tweet.
Kohli, who has not scored an international century since November 2019, has relinquished captaincy in T20 while the selectors decided to hand over the reins to Rohit Sharma in ODIs and Test cricket. He has been advised to take a break from all formats of cricket by Ravi Shastri, with whom the Delhi batter has shared close relations in the last few years.
Doctors in Jaipur take out rally against Right to Heath Bill
The doctors protesting against the Right to Health Bill passed by the Ashok Gehlot-led Congress government in the Rajasthan Assembly last week took out a massive rally here on Monday due to which the medical services across the city remained affected.
As per the provisions of the Right to Health Bill, every resident of the state gets the right to avail free Out Patient Department services and In Patient Department services in all public healthcare facilities apart from getting similar healthcare services free of cost at select private facilities.
The bill was passed last week despite protests by the opposition BJP, besides an agitation by a section of doctors seeking the legislation's withdrawal.
On Monday, the doctors took out a foot march from SMS Medical College at around 11 a.m. The rally passed through several areas of the city to eventually culminate at the medical college, covering a distance of 4.5 km.
Earlier on Sunday, a meeting of the doctors' delegation was held with Chief Secretary Usha Sharma but it ended without any conclusion.
Meanwhile, people continued running from pillar to post to seek medical services.
Resident doctors are still on strike in hospitals attached to government medical colleges in Jaipur and other cities of the state.
As resident doctors have been on strike for more than 7 days, the problems of the patients in Jaipur's SMS and other hospitals are continuously increasing.
Meanwhile, the Health Department has sought information from all districts regarding the status of the hospitals' operations.
The Police Commissionerate in Jaipur has also sought similar details about the hospitals operating in the area.
Further, fear of action has started troubling the doctors who came out on the streets to protest the Right to Health Bill.
There is a fear that the government may harass them through a police case.
Secretary of Private Hospital and Nursing Society Dr. Vijay Kapoor said that the government should not put any kind of pressure on the resident doctors and other doctors who are supporting the doctors' agitation.
"If the government takes any action against these doctors, the protest will intensify," he said.
Why Atiq Ahmad's family is most 'wanted' in UP?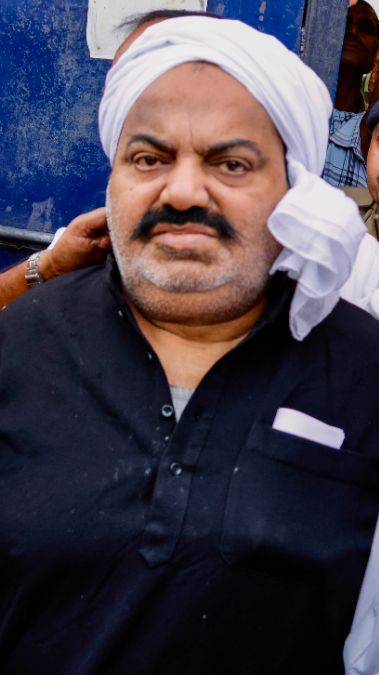 The family of mafia-turned-politician, Atiq Ahmed, is undoubtedly the most wanted and 'decorated' one in Uttar Pradesh.
Among themselves, the family members have 165 criminal cases registered against them in various police stations in Prayagraj.
Atiq Ahmad has 100 cases registered in his name – a record that is matched by SP leader Mohd Azam Khan.
Of these, 50 cases are under trial, in 12 others, he has got acquittal, while the then Samajwadi Party government had withdrawn two cases in 2004.
A senior police officer said that in other cases, cross-examination of witnesses is awaited.
Atiq's brother Ashraf has 53 cases in his name. He has been acquitted in one while others are under trial.
Atiq's sons have eight cases against them — seven of them are under trial while one is still being probed by the police.
Atiq's wife Shaista has four cases against her.
Additional DG (prosecution) Ashutosh Pandey said that in 12 cases against Atiq Ahmed, charges are to be framed. For this, the joint director of prosecution has been asked to expedite such cases.
The two cases were withdrawn by the then SP government in June 2004.
A senior prosecution officer said that both the cases were registered in Prayagraj – one of dacoity, robbery in Civil Lines police station under the Gangsters Act while the other case was registered in Shahganj police station under the charges of rioting and the Gangsters Act.
Atiq's brother Ashraf was acquitted in one case of 1992 rioting on January 4, 2000, while other 52 cases are under trial.
Three cases are under trial in which Atiq's wife Shaista is yet to make an appearance while in one case, investigation by the police is pending.
Charges have been framed in two cases of Atiq's son Ali Ahmed, who has five cases in all – one is under investigation, while two others are under trial.
Similarly, a case against Atiq's other son Umar Ahmed is pending in a CBI court, and one is under investigation by the police.
Atiq's other son Asad has one case which is pending investigation by the police.
Maharashtra: IPS IGP, Krishna Prakash, creates Guinness record swims from Gateway of India to Elephanta Caves
Maharashtra's senior IPS IGP, Krishna Prakash, has added another feather to his cap with another achievement of swimming against the tide literally to complete the daunting task of swimming from the Gateway of India to Elephanta Caves in the Arabian Sea.
Contrary to the popular swimming route from Elephanta Caves to the Gateway of India, in which competitive swimmers ride the waves of the high tides towards the gateway, Ironman Krishna Prakash took the challenge to swim against the waves and complete a distance of 16.20 km in 5 hours, 26 minutes from the Gateway of India to Elephatnat to beat the early Monday morning blues.
Drowning Prevention Awareness
Krishna Prakash, currently posted as IGP VIP Security, dedicated the expedition to 'Drowning Prevention Awareness'. Trust and hopes to inspire young Indians to try their best to bag an Olympic medal in 10-kilometer open water swimming.
The event was organized by the National Institute of Swimming and recognized by the World Open Water Swimming Association is certified by the Swimming Association of Maharashtra, which is affiliated with the Maharashtra Olympic Association. Jayaprakash Duble, President, JD Sports Foundation, and Jayant Duble, an internationally renowned swimmer, supervised the swim, with flag off by Olympian Suraj Karkera, and Olympian Dhananjay Mahadik presided over the felicitation ceremony after the end of the swim.
After completing his swim, Krishna Prakash gave a powerful message to the youths – "Build Strong Health, Build Strong Nation" with emphasize on the important role of health and fitness in building a prosperous and vibrant nation.
The senior IPS officer displayed remarkable physical and mental strength to prove that anything is possible with dedication and persistent efforts. "It is a testimony to his commitment to promote the importance of fitness and health, not only for the youth and sports enthusiasts, but for the entire nation, said Olympian Dhananjay Mahadik, praising Krishna Prakash for discipline and dedication
Guinness World Book of Records
The 1998 batch IPS, which already holds the Guinness World Book of Records, became the first Indian Government Servant, Civil Servant and Uniformed Services Officer, including Armed Forces and Para Military Forces, to earn the Iron Man title for completing the Ironman Triathlon in 2017. Prakash had finished Ironman Triathlon, one of the most competitive and difficult sporting events in the world, in 2017. Participants are required to complete a 3.8-kilometre swim, a 180.2 kilometre-long bicycle ride, and a 42.2-kilometre run within a set time frame of 16 to 17 hours as part of the triathlon.
Krishna Prakash, a health and sports fitness enthusiast, has served in many capacities, including as Pimpri Chinchwad Police Commissioner and Additional Police Commissioner, Mumbai Police South Region.
He is passionate about tribal welfare and deeply involved in the rehabilitation of the nomadic Phase Pardhis tribal community, denotified by the British rulers as brutal and ruthless dacoits, to dissuade them from illegal and criminal activities.
.