Mahindra & Mahindra to hive off EV car business, ropes in BII as equity partner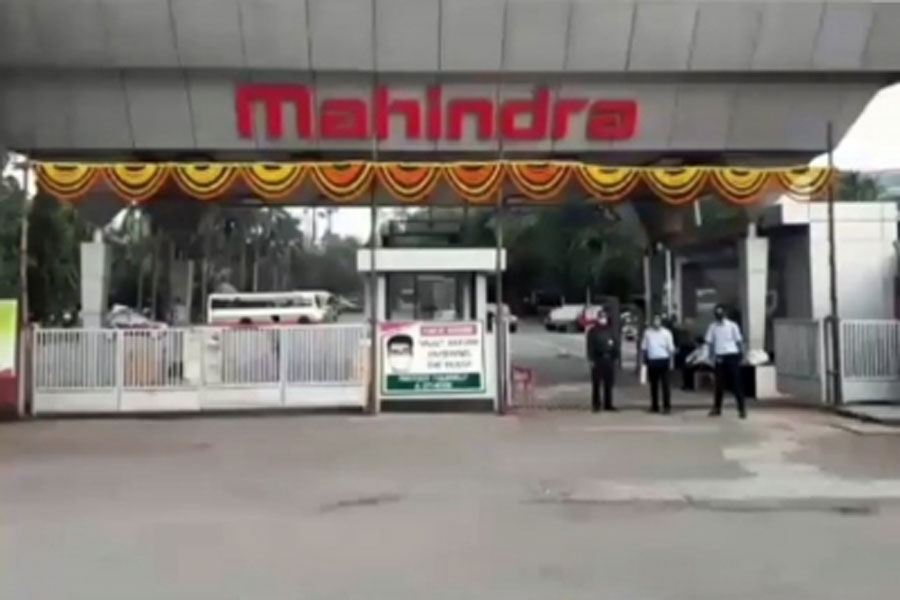 India's automobile major Mahindra & Mahindra Ltd (M&M) will hive off its assets relating to the four-wheeler passenger electric vehicles to a new company in which the British International Investment (BII) will invest upto Rs 1,925 crore for 2.75 per cent to 4.76 per cent stake.
The four-wheeler electric vehicle business is valued at Rs 70,070 crore and will roll out electric sport utility vehicle (SUV) first.
The M&M said it would also invest Rs 1,925 crore in the to be incorporated electric vehicle company (EVCo) and the investment by both the parties will happen in two tranches based on milestones.
The first tranche will be Rs 1,200 crore each to be brought in not later than 30.6.2023 and the second tranche will be of Rs.725 crore each in FY24.
The company's Board on Thursday approved the hiving off and the investment by BII and M&M.
The sale/hiving off of the EV business is expected to be completed not later than 30.6.2023, the company said.
According to M&M, the BII will invest in Compulsorily Convertible Preference Shares of EVCo which would result in the latter having a stake in the range of 2.75 per cent to 4.76 per cent.
According to M&M, the company has invested about Rs 400 crore in the four-wheeler passenger EV business and its net worth is not tracked separately.
Last year, M&M did not generate any revenue from this business.
The consideration for sale/transfer/hiving off of the identified assets of the four wheel EV business will be settled by the EVCo on arms' length basis, M&M said.
The EVCo will be a wholly owned subsidiary of M&MA it does not belong to the promoter/ promoter group of the company.
However, the proposed EVCo will significantly leverage the manufacturing capabilities and product development of M&M as also the ecosystem of suppliers, dealers and its financiers.
The M&M also said the total capital infusion for the EVCo. is envisaged to be approximately Rs 8,000 crore/USD 1 billion between FY 24 and FY 27 for the planned product portfolio.
M&M and BII will work jointly to bring other like-minded investors in the EV Co. to match the funding requirement in a phased manner.
"The Mahindra Group aims to be Planet Positive by 2040. Mahindra has been a pioneer in the electric vehicles space, and we are confident we will be the leaders in the electric SUV market in the future," Dr Anish Shah, MD & CEO, M&M said.
"BII's anchor investment will be key to attracting additional sources of private capital into this exciting venture with the Mahindra Group," Nick O'Donohoe, CEO, BII said.
According to Rajesh Jejurikar, Executive Director – Auto & Farm Sectors, M&M, the group will share its vision on the electric sport utility vehicle (SUV) space, product, technology and platform strategy on August 15, 2022 in UK followed by a reveal of the electric XUV 400 in September 2022.
"We would expect between 20 per cent to 30 per cent of Mahindra SUVs being electric by 2027," he said.
Google Play introduces UPI Autopay payment in India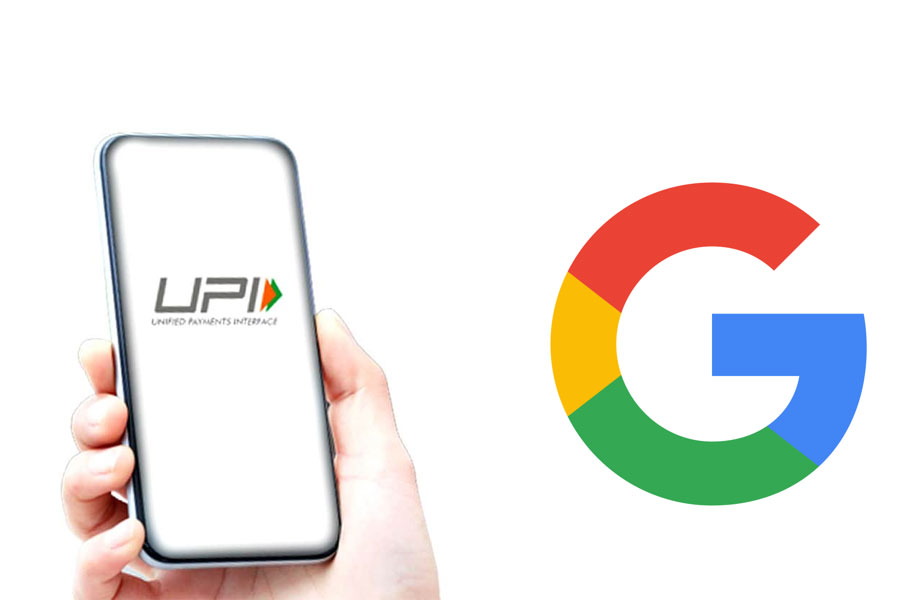 Google announced on Tuesday that it is introducing UPI Autopay as a payment option for subscription-based purchases on Google Play in India.
Introduced under UPI 2.0 by NPCI (National Payments Corporation of India), UPI Autopay helps customers make recurring payments using any UPI application that supports the feature.
"With the introduction of UPI Autopay on the platform, we aim to extend the convenience of UPI to subscription-based purchases, helping many more people access helpful and delightful services – while enabling local developers to grow their subscription-based businesses on Google Play," Saurabh Agarwal, Head of Google Play Retail & Payments Activation – India, Vietnam, Australia and New Zealand said in a statement.
Moreover, UPI Autopay makes setting up subscriptions easy.
Users need to simply tap on the payment method in the cart, select "Pay with UPI," and then approve the purchase in their supported UPI app after selecting a subscription plan to purchase.
Google Play helps consumers transact safely and seamlessly in more than 170 markets, according to the report.
Also, the platform supports over 300 local payment methods in over 60 countries, removing complexities associated with finding and integrating local payments.
UPI is one such payment option, introduced on the Play Store in India in 2019.
In India, UPI has transformed the mobile payment framework, and on Google Play as well, many people are enjoying and using apps that take advantage of UPI-based transactions, the statement added.
Invest Karnataka 2022 paved way for Rs 9.82 lakh cr investment: CM Bommai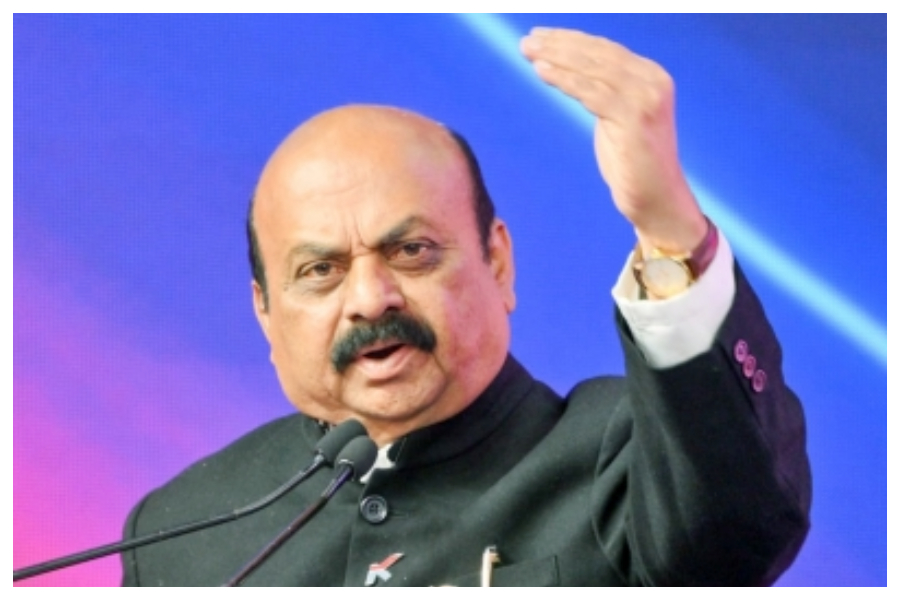 Karnataka Chief Minister Basavaraj Bommai announced at the concluding ceremony of the 3-day Global Investors Meet (GIM) in Bengaluru that "investments totaling about Rs 9.82 lakh have been committed in diverse sectors in the state." Bommai thanked the participants in the event and investors.
Addressing the gathering, the CM said, "This GIM is different from other such Investor Meets as this has been organised during challenging times and has succeeded in showing us the way forward. What Karnataka thinks today, India thinks tomorrow. We will work with the investors shoulder to shoulder to make all these investments fructify on the ground."
Thanking all the investors and delegates who participated in the GIM 2022, Karnataka Large and Medium Industries Minister, Murugesh Nirani, said "Invest Karnataka has laid a strong foundation for the development of Karnataka in the next five years. I am happy that we have met the core objective of this GIM, which is to bring in investments in diverse sectors and create jobs, and take industries beyond Bengaluru."
The valedictory session was also attended by Bhagwanth Khuba, Union Minister of State for New and Renewable Energy, Chemicals & Fertilizers.
Inaugurated by Prime Minister Narendra Modi virtually on Wednesday, the event culminated on Friday with the valedictory session in which Chief Minister Basavaraj Bommai re-assured investors from all across the world of sustained support by his government.
Among top industrialists, Chairman of Jindal Group, Sajjan Jindal; Vice Chairman of Toyota Kirloskar Motor Pvt Ltd, Vikram S. Kirloskar; Chairman, Wipro, Rishad Premji; Vice Chairman, Bharti Enterprises, Rajan Bharti Mittal; CEO, Adani Ports and SEZ, Karan Adani and MD, Sterlite Power, Pratik Agarwal shared their experience in Karnataka and expressed continued interest in the state.
The Global Investors Meet witnessed 30+ immersive sessions spread across three days. These sessions were a mix of innovative formats such as panel discussions, fireside chats, and TED-style talks.
In addition to the speaker sessions, a number of networking events, cultural performances, business exhibitions (with 300+ exhibitors), and country sessions ran parallelly across the 3 days. The country sessions were hosted by partner countries — France, Germany, Netherlands, South Korea, Japan and Australia.
Unfortunately, there is no choice: Musk on Twitter layoffs
Elon Musk on Saturday said that there is no choice other than brutally firing half of Twitter's workforce as the company is losing over $4 million a day.
After axing nearly 3,800 employees across the globe, including in India, the new Twitter CEO said that he has given three months of severance to everyone who has been asked to go.
"Regarding Twitter's reduction in force, unfortunately there is no choice when the company is losing over $4M/day," Musk tweeted.
"Everyone exited was offered 3 months of severance, which is 50 per cent more than legally required," he added.
Musk has laid off people across the departments at Twitter, eliminating several teams across the globe.
He also said that Twitter has seen a massive drop in revenue as activist groups are putting undue pressure on its advertisers.
"Again, to be crystal clear, Twitter's strong commitment to content moderation remains absolutely unchanged. In fact, we have actually seen hateful speech at times this week decline below our prior norms, contrary to what you may read in the press," he posted.
"Twitter will not censor accurate information about anything," said Musk.
On charging $8 for the Blue subscription service, he said: "Trash me all day, but it'll cost $8."
The company lost $270 million in the April-June period after revenue slipped 1 per cent to $1.18 billion, reflecting advertising industry headwinds.