50K wild species meet needs of billions worldwide: Report
Billions of people, in developed and developing nations, benefit daily from the use of wild species for food, energy, materials, medicine, recreation, inspiration and many other vital contributions to human well-being.
The accelerating global biodiversity crisis, with a million species of plants and animals facing extinction, threatens these contributions to people.
A new report by the Intergovernmental Science-Policy Platform on Biodiversity and Ecosystem Services (IPBES) on Friday offered insights, analysis and tools to establish more sustainable use of wild species of plants, animals, fungi and algae around the world.
Sustainable use is when biodiversity and ecosystem functioning are maintained while contributing to human wellbeing.
The IPBES Assessment Report on the Sustainable Use of Wild Species is the result of four years of work by 85 leading experts from the natural and social sciences, and holders of indigenous and local knowledge, as well as 200 contributing authors, drawing on more than 6,200 sources.
The summary of the report was approved this week by representatives of the 139 member states of IPBES in Bonn in Germany.
"With about 50,000 wild species used through different practices, including more than 10,000 wild species harvested directly for human food, rural people in developing countries are most at risk from unsustainable use, with lack of complementary alternatives often forcing them to further exploit wild species already at risk," said Jean-Marc Fromentin (France), who co-chaired the assessment with Marla R. Emery (USA/Norway) and John Donaldson (South Africa).
"Seventy per cent of the world's poor are directly dependent on wild species. One in five people rely on wild plants, algae and fungi for their food and income; 2.4 billion rely on fuel wood for cooking and about 90 per cent of the 120 million people working in capture fisheries are supported by small-scale fishing," said Emery.
"But the regular use of wild species is extremely important not only in the Global South. From the fish that we eat, to medicines, cosmetics, decoration and recreation, wild species' use is much more prevalent than most people realise."
The use of wild species is an important source of income for millions of people worldwide.
Wild tree species account for two thirds of global industrial roundwood; trade in wild plants, algae and fungi is a billion-dollar industry; and even non-extractive uses of wild species are big business.
Tourism, based on observing wild species, is one of the main reasons that, prior to the Covid-19 pandemic, protected areas globally received eight billion visitors and generated $600 billion every year.
The report identifies five broad categories of 'practices' in the use of wild species: fishing; gathering; logging; terrestrial animal harvesting (including hunting); and non-extractive practices, such as observing.
For each practice, it then examines specific auses' such as for food and feed; materials; medicine, energy; recreation; ceremony; learning and decoration –providing a detailed analysis of the trends in each, over the past 20 years.
In most cases, use of wild species has increased, but sustainability of use has varied, such as in gathering for medicine and logging for materials and energy.
Speaking specifically about fishing as an example, Fromentin said: "Recent global estimates confirm that about 34 per cent of marine wild fish stocks are overfished and 66 per cent are fished within biologically sustainable levels — but within this global picture there are significant local and contextual variations.
"Countries with robust fisheries management have seen stocks increasing in abundance. The Atlantic bluefin tuna population, for instance, has been rebuilt and is now fished within sustainable levels.
"For countries and regions with low intensity fisheries management measures, however, the status of stocks is often poorly known, but generally believed to be below the abundance that would maximise sustainable food production.
"Many small-scale fisheries are unsustainable or only partially sustainable, especially in Africa for both inland and marine fisheries, and in Asia, Latin America and Europe for coastal fisheries."
Illegal use and illegal trade in wild species are also addressed in the report — as this occurs across all of the practices and often leads to unsustainable use.
The authors find that illegal trade in wild species represents the third largest class of all illegal trade — with estimated annual values of up to $199 billion.
Timber and fish make up the largest volumes and value of illegal trade in wild species.
Google Play introduces UPI Autopay payment in India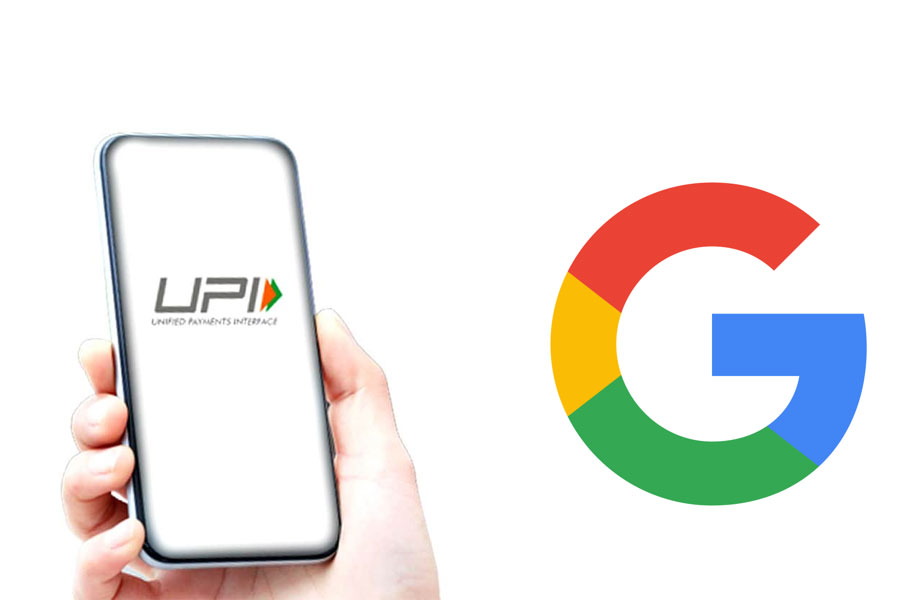 Google announced on Tuesday that it is introducing UPI Autopay as a payment option for subscription-based purchases on Google Play in India.
Introduced under UPI 2.0 by NPCI (National Payments Corporation of India), UPI Autopay helps customers make recurring payments using any UPI application that supports the feature.
"With the introduction of UPI Autopay on the platform, we aim to extend the convenience of UPI to subscription-based purchases, helping many more people access helpful and delightful services – while enabling local developers to grow their subscription-based businesses on Google Play," Saurabh Agarwal, Head of Google Play Retail & Payments Activation – India, Vietnam, Australia and New Zealand said in a statement.
Moreover, UPI Autopay makes setting up subscriptions easy.
Users need to simply tap on the payment method in the cart, select "Pay with UPI," and then approve the purchase in their supported UPI app after selecting a subscription plan to purchase.
Google Play helps consumers transact safely and seamlessly in more than 170 markets, according to the report.
Also, the platform supports over 300 local payment methods in over 60 countries, removing complexities associated with finding and integrating local payments.
UPI is one such payment option, introduced on the Play Store in India in 2019.
In India, UPI has transformed the mobile payment framework, and on Google Play as well, many people are enjoying and using apps that take advantage of UPI-based transactions, the statement added.
Invest Karnataka 2022 paved way for Rs 9.82 lakh cr investment: CM Bommai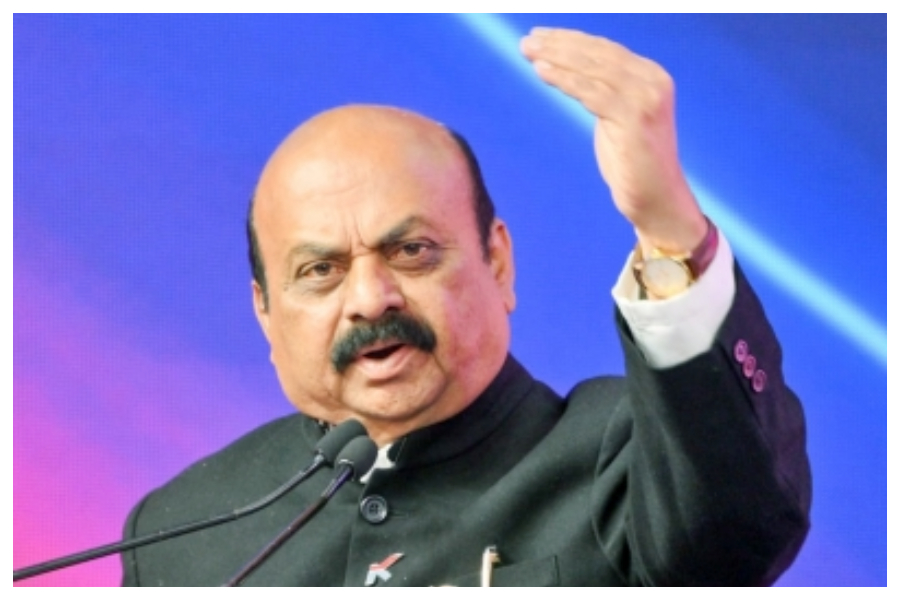 Karnataka Chief Minister Basavaraj Bommai announced at the concluding ceremony of the 3-day Global Investors Meet (GIM) in Bengaluru that "investments totaling about Rs 9.82 lakh have been committed in diverse sectors in the state." Bommai thanked the participants in the event and investors.
Addressing the gathering, the CM said, "This GIM is different from other such Investor Meets as this has been organised during challenging times and has succeeded in showing us the way forward. What Karnataka thinks today, India thinks tomorrow. We will work with the investors shoulder to shoulder to make all these investments fructify on the ground."
Thanking all the investors and delegates who participated in the GIM 2022, Karnataka Large and Medium Industries Minister, Murugesh Nirani, said "Invest Karnataka has laid a strong foundation for the development of Karnataka in the next five years. I am happy that we have met the core objective of this GIM, which is to bring in investments in diverse sectors and create jobs, and take industries beyond Bengaluru."
The valedictory session was also attended by Bhagwanth Khuba, Union Minister of State for New and Renewable Energy, Chemicals & Fertilizers.
Inaugurated by Prime Minister Narendra Modi virtually on Wednesday, the event culminated on Friday with the valedictory session in which Chief Minister Basavaraj Bommai re-assured investors from all across the world of sustained support by his government.
Among top industrialists, Chairman of Jindal Group, Sajjan Jindal; Vice Chairman of Toyota Kirloskar Motor Pvt Ltd, Vikram S. Kirloskar; Chairman, Wipro, Rishad Premji; Vice Chairman, Bharti Enterprises, Rajan Bharti Mittal; CEO, Adani Ports and SEZ, Karan Adani and MD, Sterlite Power, Pratik Agarwal shared their experience in Karnataka and expressed continued interest in the state.
The Global Investors Meet witnessed 30+ immersive sessions spread across three days. These sessions were a mix of innovative formats such as panel discussions, fireside chats, and TED-style talks.
In addition to the speaker sessions, a number of networking events, cultural performances, business exhibitions (with 300+ exhibitors), and country sessions ran parallelly across the 3 days. The country sessions were hosted by partner countries — France, Germany, Netherlands, South Korea, Japan and Australia.
NIIT acquires US-based St. Charles Consulting Group for $23.4 mn
Global skills and talent development corporation NIIT Ltd on Saturday announced it has acquired US-based St. Charles Consulting Group for $23.4 million.
Headquartered in St. Charles, Illinois, St. Charles Consulting Group is a leading provider of consulting, design, and implementation solutions for strategic learning programmes to professional services firms and Fortune 500 companies.
The acquisition will help NIIT add significant presence in the professional services and management consulting sectors while strengthening its growing learning consulting practice.
"St Charles Consulting Group brings deep expertise and experience in building strategic learning programs which are in high demand across our customer base," said Sapnesh Lalla, Chief Executive Officer and Executive Director, NIIT Limited.
St. Charles Consulting Group has a network of over 500 premier management consultants in the fields of learning, organization development, knowledge services, and workforce planning.
NIIT said that there is a significant growth opportunity for St. Charles Consulting Group's business going forward and expects the transaction to be margin and EPS accretive from the first year.
"The acquisition of St. Charles Consulting Group will give our customers access to an expanded capability of consulting, designing, and implementing strategic learning programme," said DJ Chadha, Chief Customer Officer, NIIT Ltd.
"As a result of the current business climate, St. Charles has experienced incredible growth over the last few years, helping our clients in this new frontier of learning," Chadha added.