IPL 2022: Itinerant cricketers Karthik, de Kock, Miller, Saha relishing new challenges at new teams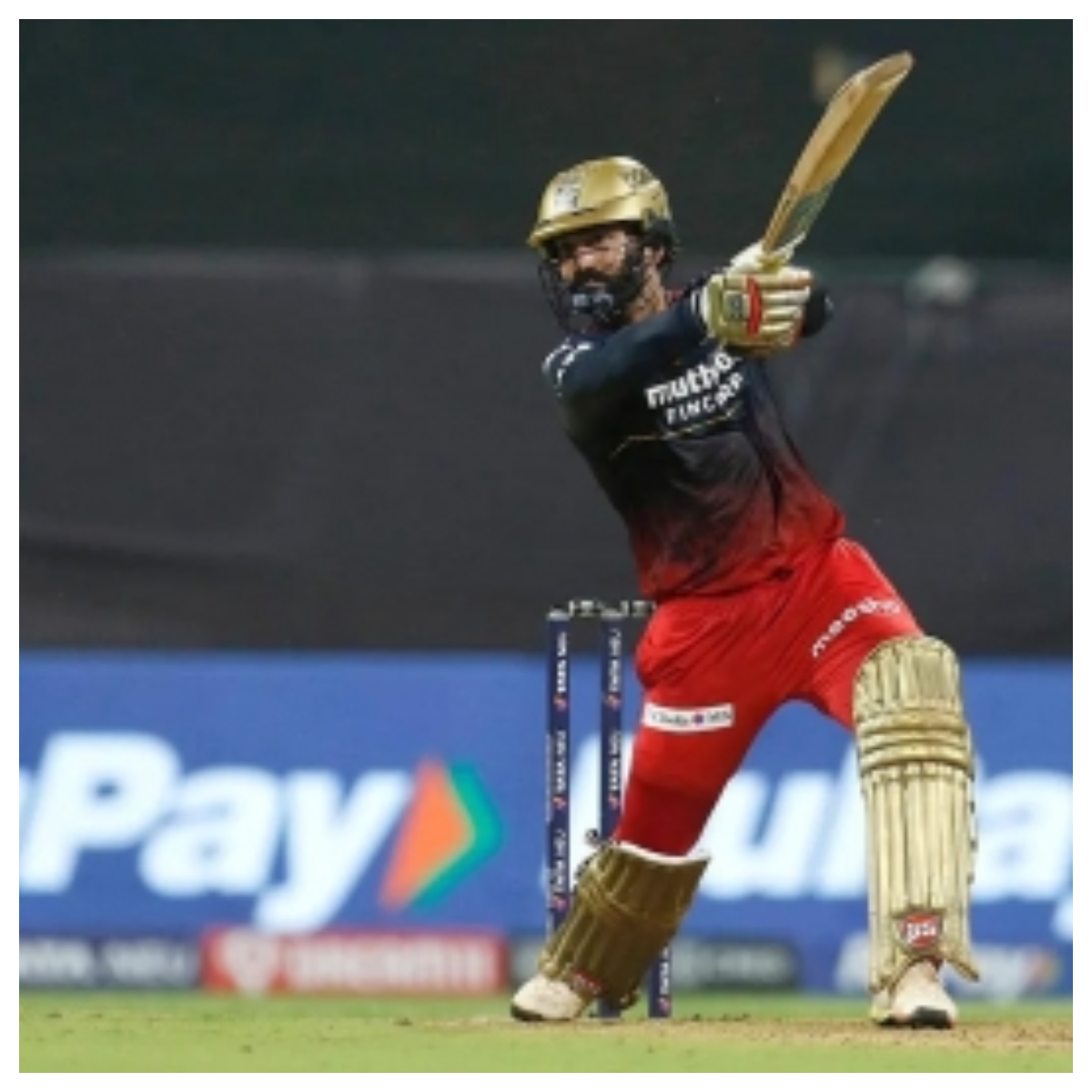 It's never easy for a cricketer to join a new team and start performing straightway especially in a high-pressure and competitive tournament like IPL but there are exceptional players like Dinesh Karthik, Quinton de Kock, Mitchell Marsh and others, who have adjusted to the new environment quite nicely and have become a vital cog in the success of their respective franchises.
hree big superstars of Indian cricket — Virat Kohli (Royal Challengers Bangalore), MS Dhoni (Chennai Super Kings) and Rohit Sharma (Mumbai Indians) are players who have been synonymous with their respective IPL teams and they have also made immensense contribution in the growth and popularity of the leagues.
However, there are many players who have not been able to find permanent homes for themselves in the cash-rich league. Usually, they have moved from one team to another after a season or two due to various reasons like poor form, injury or because of not fitting in the scheme of things.
Most often, these cricketers have found it difficult to adjust to the new management, culture, environment and different playing conditions. But like every other thing, there are few exceptions here as well. In the ongoing season of IPL 2022, there are many experienced campaigners, who are representing new teams, but in a very short span of time, they have become match winners for them.
A look at the brief journey of these players at the IPL:
Dinesh Karthik
The 36-year old Karthik, is a veteran campaigner in the IPL and has been involved in all the editions of the league since the inaugural 2008 season.
The wicket-keeper batter has represented six teams over the course of his IPL career. He started off with Delhi Daredevils in 2008 before moving to Kings XI Punjab in 2011. He spent the following two seasons with Mumbai Indians before going back to Delhi in 2014. RCB bagged him in 2015 and he played for Gujarat Lions in 2016 and 2017 before spending four seasons with KKR.
Ahead of the 2022 edition of the league, Karthik was released by KKR and was bought by RCB for Rs 5.5 crore in the mega Auction. This will be Karthik's second stint with RCB after the 2015 season and it seems, he was saving his best for IPL 2022. When the wicket-keeper was playing for RCB in 2015, it was a completely different set-up and Karthik too has upgraded his batting style since then.
The veteran, who has IPL career tally of 4320 runs in 225 matches, is doing a finisher's job for the RCB and scored 274 runs in 12 matches with an superb strike-rate of 200.00, this season. Cricket fans are highly impressed by Karthik's heroics with the bat and want him to be a part of the Indian team for the 2022 T20 World Cup in Australia. If RCB manage to reach the playoffs and eventually want to win the title, they would certainly 'DK' at his best in the upcoming matches of the IPL 2022.
Quinton de Kock
De Kock, one of the most exciting wicketkeeper-batters in world cricket, started his IPL journey with Sunrisers Hyderabad and then played for Delhi Daredevils and Royal Challengers Bangalore in the next few seasons. However, his best in IPL came with the Mumbai Indians, where the Proteas cricketer played quickfire knocks at the top and also did a solid job behind the wickets, helping MI win back to back titles in 2019 and 2020.
Despite his impactful contributions, five champions MI, didn't retain de Kock and even didn't buy him in the auction. Mumbai's loss became Lucknow Super Giants' gain after the new franchise bought the left-hander for Rs 6.75 crore in the IPL 2022 mega auction.
In the ongoing season, de Kock has scored 355 runs in 12 matches and given LSG solid starts along with skipper KL Rahul. His explosive hitting is making things easier for Rahul partners and putting pressure on the opposition.
David Miller
After playing for Kings XI Punjab (now Punjab Kings) over a number of years, Miller was bought by Rajasthan Royals ahead of IPL 2020. Despite playing just one game in the IPL 2020, the franchise retained him for the IPL 2021 and he had an average season with the bat.
Known for his ability to single-handedly change the course of the match by hitting huge sixes, Miller was far from his best in the last couple of IPL seasons. But, new franchise Gujarat Titans, who bought him for Rs 3 cr in the mega auction, seem to bring the best out of the Proteas batter.
Gujarat has become the first team to qualify for the playoffs and Miller certainly played a vital role in that. The left-hander has scored 332 in 12 matches and finished matches for GT at most occasions under tremendous pressure. The Hardik Pandya led side would certainly want Miller to maintain his brilliant form in the play-off matches.
Mitchell Marsh
Marsh, who is known for his hard-hitting skills and pace bowling prowess, has played for multiple franchises — Deccan Chargers, Rising Pune Supergiants, Pune Warriors (all three defunct now) and Sunrisers Hyderabad in the previous editions of IPL. However, the Australian has never played for the full season either because of his injuries or bad-form. So, in a way, Indian fans haven't seen Marsh at his best consistently in the IPL.
The star all-rounder was bought by Delhi Capitals for 6.50 cr in the mega auction and once again he missed half of matches in the IPL 2022 for the franchise due to hip flexor injury and Covid-19. But in his limited number of outings (6 matches), Marsh has scored 188 runs with an strike rate of 134.28 and picked 4 wickets for the DC.
On Wednesday, nearly six months after that surreal innings in the 2021 T20 World Cup final in Dubai, Marsh played a match-winning knock of 89 runs for Delhi against Rajasthan Royals. The Rishab Pant led side have two more league matches to play and inform Marsh could play a pivotal role in their campaign.
Wriddhiman Saha
Athletic wicketkeeper and a more than handy contributor with the bat, Saha has displayed his skills for Kolkata Knight Riders, Chennai Super Kings, Punjab Kings and Sunrisers Hyderabad in earlier editions of IPL. His glovework is second to none and the veteran has tried to make the most of his opportunities with the bat as well while turning up for his respective franchises.
He has been used as an opener in the past by the franchises and Saha has notched up some breezy half centuries in the process, scoring 2324 runs in 140 IPL matches.
A new challenge awaited Saha in Gujarat Titans and so far he has passed the test with flying colours. In the ongoing season, Saha has scored 214 runs in 7 matches, which includes two fifties while batting at the top-order.
Aaron Finch
Kolkata Knight Riders signed Aaron Finch as a replacement for England batter Alex Hales for the 2022 edition of the Indian Premier League. The Australian batter, who has played 92 IPL games and has 2091 runs, joined KKR at the price of Rs 1.5 crore.
When it comes to IPL, Finch is no stranger having played for eight other franchises — Rajasthan Royals, Delhi Capitals, Pune Warriors India, Sunrisers Hyderabad, Mumbai Indians, Gujarat Lions, Punjab Kings, and Royal Challengers Bangalore — since his IPL debut in 2010. KKR is Finch's ninth IPL franchise and despite his vast experience, the attacking batter has never been consistent with his performances and has most often disappointed the cricket fans and experts.
In the ongoing IPL 2022 as well, Finch has scored just 86 runs in five matches and was dropped for the KKR's last game against Mumbai Indians.
IPL 2022: Faf du Plessis, Virat Kohli, Glenn Maxwell will have to score runs for RCB to win against RR, says Chopra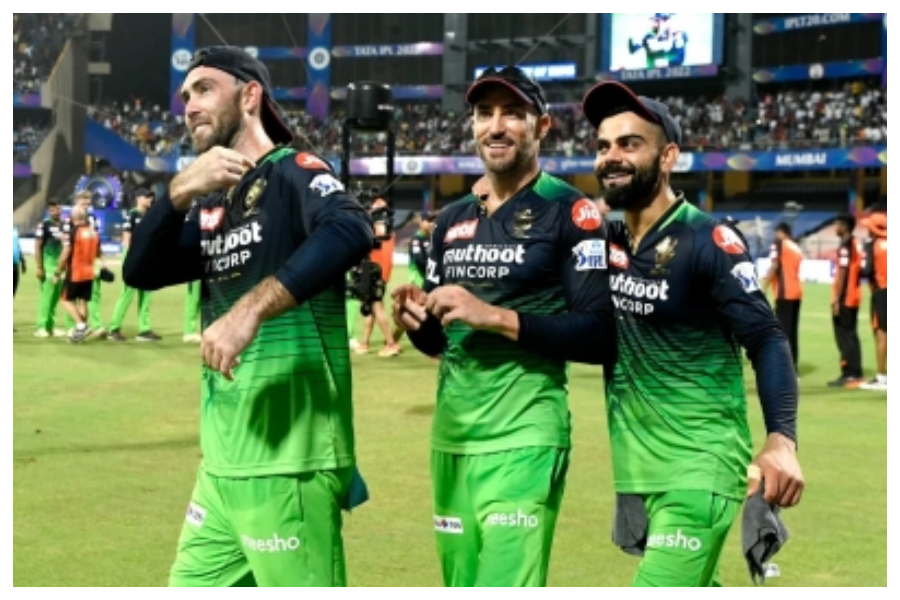 Former India opener Aakash Chopra feels senior players like captain Faf du Plessis, Virat Kohli, and Glenn Maxwell will have to step up for Royal Challengers Bangalore in their Qualifier 2 match against Rajasthan Royals in IPL 2022.
During the 14-run win over Lucknow Super Giants in the Eliminator at Kolkata, the grand total of runs scored by du Plessis, Kohli and Maxwell was just 34 as Rajat Patidar struck a scintillating century, an unbeaten 112 off just 54 balls though the trio has chipped in patches throughout the tournament.
"Experience will be helpful in today's match. I believe but I could still be wrong because if we look at RCB's performance so far in this season, they reached this stage after winning the Eliminator without Kohli, Maxwell and Faf du Plessis scoring runs. If you still reached there, it means RCB's season has been good."
"So, well done RCB! But if you want to go forward from here and win today's match, and then defeat Gujarat in the final, then it is not going to be possible without Faf, Kohli, and Maxwell scoring runs," said Chopra on Game Plan show on Star Sports.
Chopra cautioned that the senior trio will have to get runs, especially against left-arm pacer Trent Boult and right-arm fast bowler Prasidh Krishna as whirlwind knocks like what Patidar produced in the Eliminator won't happen every time. "They have a lot of experience. Trent Boult will be up against Faf du Plessis and he has struggled against left-armers. So, it will be a key battle to watch how he faces Boult. Virat Kohli has no such issue, he only needs to play Prasidh Krishna a little cautiously."
"The rest he will handle pretty well. He hasn't been dismissed by Trent Boult till now. But Faf has to score runs. It will not work every time that he gets a golden duck and expect someone to rescue the team from danger and reach 200. Rajat Patidar won't be able to do it every time like he did in the Eliminator. Someone else will have to take the responsibility."
Chopra further felt Rajasthan Royals' leg-spinner Yuzvendra Chahal, currently, the leading wicket-taker with 26 scalps in 15 matches, needs to bring out his best against his former IPL side in the contest for a spot for the final on Sunday. "They (Rajasthan) are not very over-dependent off-course. He is the highest wicket-taker not only for his team but has got the most wickets in the league. They've got other bowlers too, so it's a good bowling unit."
"In the opposition's batting unit, looking at your main batters – Virat Kohli or Faf du Plessis – if they don't score runs, then Rajat Patidar will score runs once in a while else it will become difficult for him. The same is happening with Jos Buttler if you look at his current batting. Yuzi Chahal and Ravichandran Ashwin have played only once or twice where both have failed to take any wickets and RR lost both the matches."
"So, it's no doubt that they are important players and bowl important overs. But the good thing about today is that the field is very big and if there's no dew on the field, you'll see these bowlers bowling smartly. You will see Chahal bowling his best against his former team. In the previous match, he bowled well, but this time he needs to do even better since he needs to make his former team regret for not keeping him."
Chopra signed off by saying Bangalore might win Qualifier 2 and face Gujarat Titans in the final. "Royals will win it. Let's go with Royal Challengers Bangalore though the Rajasthani Rajwadas won't let me enter Jaipur. They are very close to my heart but this time I would go for RCB."
Fazza Dubai Para-Badminton: Top Indian shuttlers enter quarterfinals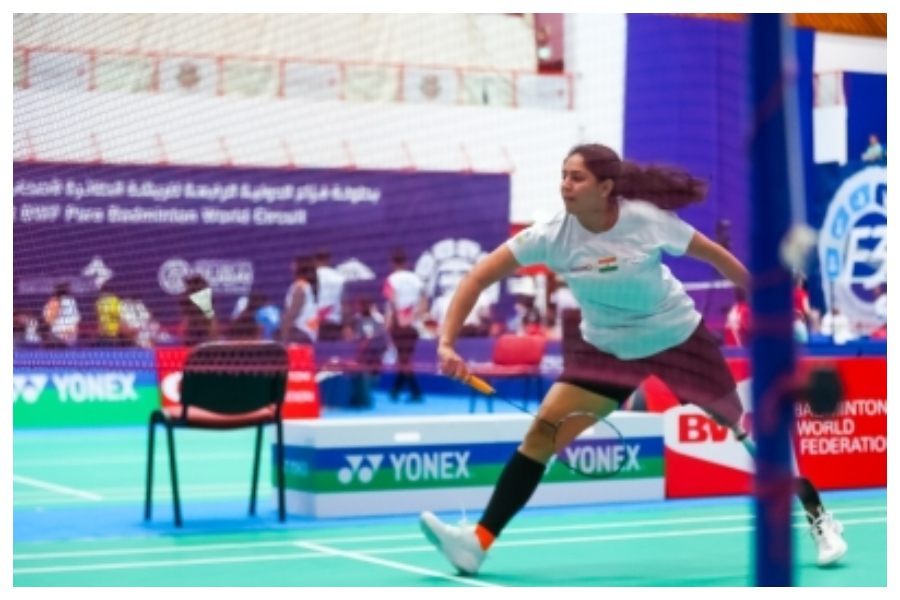 Top Indian para-shuttlers led by Paralympics champion Pramod Bhagat (MS SL3), Tarun Dhillon, Manasi Joshi and Parul Parmar advanced to the quarterfinals here, continuing their winning march through the group stage at the 4th Fazza Dubai Para-badminton International 2022 here.
Bhagat, the highest-ranked player in Men's Standing Lower (SL3) category, lived up to his billing as he topped the group stage with three wins as the group stage matches ended late on Thursday.
The Odisha-born player is also through to the last-8 stage of the mixed doubles along with Manisha Ramadass, who is expected to advance in her women's singles SU5 and women's doubles SL3-SU5 with Mandeep Kaur.
"It has been a good two weeks so far. I hope to continue the golden run in Dubai as well and keep my winning record here. These competitive matches are important to me as we have the big one later this year, the World Para Championships in Japan," the reigning world and Paralympic champion Bhagat, who is set to play Indian junior Nihal Gupta in the quarters, was quoted as saying by the Paralympic Committee of India (PCI) in a release on Friday.
Meanwhile, Tokyo 2020 bronze medallist Manoj Sarkar and Nitesh Kumar, placed in the lower half of the draw in men's singles SL3, and promising Hardik Makkar and Chirag Baretha (both in men's singles SU5) are also through to the quarterfinals.
Dhillon in quarters of three events
In men's SL4, Tarun Dhillon will play Korea's Cho Nadan in the quarterfinals and is expected to be challenged by Thailand's Siripong Teamarrom in the semifinals. A summit clash between Dhillon and Indonesian Fredy Setiawan looks likely.
Dhillon is also through to the last-8 stage of men's doubles SL3-SL4 and mixed doubles SL3-SU5 events.
Among other names, top seeds Malaysian Cheah Liek Hou (MS SU5), Hong Kong's Chu Man Kai (MS SH6), Japan's Daiki Kajiwara, and Hong Kong's Chan Ho Yuen (MS WH2,) Indonesians Setiawan (MS SL4) and Suryo Nugroho (MS SU5) all topped their groups and advanced to the quarterfinals.
Joshi, Parmar, Manisha, and Nithya advance
In the women's events, India's reigning world champion Manasi Joshi, and Parul Parmar (women's singles SL3) advanced as did Nithya Sre Sumathy Sivan, who should make it to the finals of women's singles SH6.
Promising Manisha Ramadass continued her good run and is through to the women's singles quarterfinals SU5. She is expected to face Denmark's Cathrine Rosengren in the semifinals.
Indian men's football team faces Jordan in last preparatory game before Asian Cup Qualifiers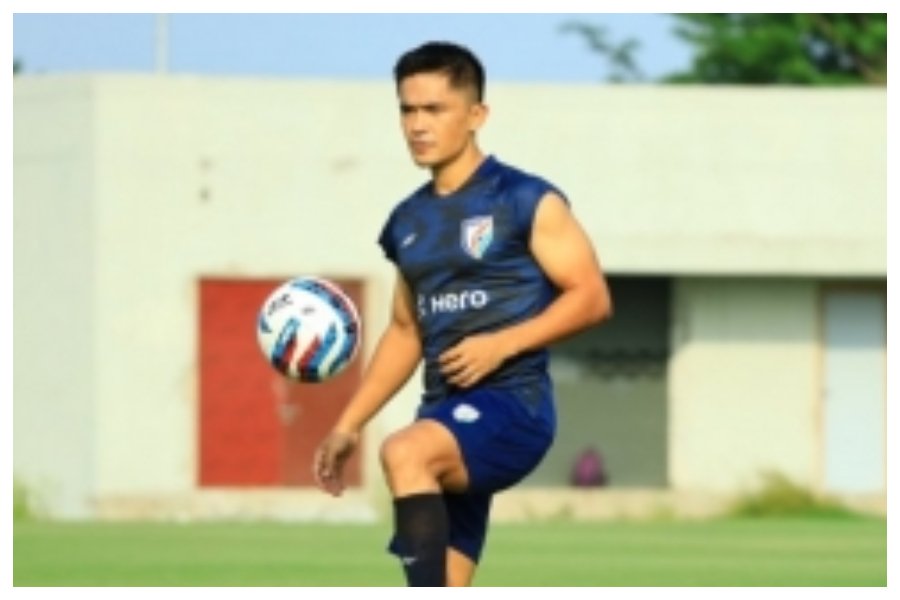 The Indian men's football team is all set to take on Jordan in a friendly match on Saturday (May 28) in Doha, their last preparatory game ahead of the AFC Asian Cup 2023 Qualifiers, which kicks off in Kolkata on June 8, 2022.
The match against Jordan will be played at the Qatar Sports Club.
"Another game against a stronger team will always help," head coach Igor Stimac said. "It's our last friendly game prior to the qualifiers, and we need to get final answers to certain questions," the coach added. "Some of our youngsters will have a great opportunity to gain more experience at the international level."
The squad has been in the preparatory camp for over a month, first in Bellary, and then in Kolkata, and the coach said that the "fitness levels are quite good".
"The fitness levels are quite good. We have another 10 days in front of us, and it should be perfect. The boys have done a great job, and they need to be rewarded with some good results in the Qualifiers," Stimac, who was part of the Croatian World Cup team which finished third in FIFA World Cup France 98, added.
Referring to Jordan as an opposition, the coach felt, "Jordan (FIFA Ranking 91) are ranked better than Belarus (FIFA Ranking 93) but are not as physical as Belarus. S,o for us, it should be a bit easier in regards to the build-up, and ball possession."
India are currently ranked 106 on the FIFA ladder, and had played Belarus in an official match in the FIFA international window in March 2022, a match where they went down 0-3.
Meanwhile, the Indian squad has been bolstered by the joining of the ATK Mohun Bagan players, all of whom have missed the preparatory camp so far owing to their club commitments in the AFC Cup. "They came very late (on May 26, 2022 morning) after playing three games in seven days, and hence, we need to be careful with them. We still have over 36 hours ahead for them to recover, and I will be making a decision whether to field them or not on 28th morning," Stimac added.
The 25-member squad:
Goalkeepers: Gurpreet Singh Sandhu, Laxmikanth Kattimani, Amrinder Singh.
Defenders: Rahul Bheke, Pritam Kotal, Harmanjot Singh Khabra, Anwar Ali, Sandesh Jhingan, Subhashish Bose, Roshan Singh, Akash Mishra.
Midfielders: Udanta Singh, Jeakson Singh, Anirudh Thapa, Glan Martins, Brandon Fernandes, Ritwik Das, Yasir Mohammad, Sahal Abdul Samad, Suresh Wangjam, Ashique Kuruniyan, Liston Colaco.
Forwards: Ishan Pandita, Sunil Chhetri, Manvir Singh.