Google searches may be a predictor of domestic violence: Study
Google searches are an effective tool to track and predict domestic violence, especially in times of crisis, such as the period that followed the Covid-19 outbreak, suggests a research.
When the Covid pandemic broke out and countries experienced a strict lockdown, news stories started reporting anecdotal evidence about women forced to live under the same roof with abusive partners.
A team of Italian researchers, including from Bocconi University in Milan, analysed the relations between Google searches for nine domestic violence-related keywords on one hand, and calls to the Italian domestic violence helpline 1522 and to the emergency number 112 in Lombardy.
The selected keywords were: 1522, abuse, home & abuse, home & rape, feminicide, rape, domestic violence, gender-based violence, and sexual violence.
The idea underlying the study is that the Internet — and Google in particular — may offer a medium to anonymously voice concerns about abusive partners and collect relevant information, the team wrote in the paper published in the European Journal of Population.
Calls to the helpline measure potential risk of experiencing domestic violence, while calls to the emergency number measure actual violence.
The frequency of queries for the keywords were consistently positively and significantly correlated with helpline calls across the whole investigated time period (2013-2020), with a time lag between search and call of around one week.
But their predictive power increased after the Covid-19 outbreak, when traditional help mechanisms became harder to reach.
The team also observed a worrying socio-economic divide.
"Forecasts proved more reliable among high socio-economic status populations because they are better than other socioeconomic strata at googling effectively in this context," said Selin Koksal, a doctoral candidate in Public Policy at Bocconi.
"It may be the case that individuals with lower socio-economic status use dialect or less targeted keywords, which could prevent them from reaching accurate online resources for seeking help," Koksal added.
The study advises policymakers to track domestic violence-related searches and to accordingly intensify their support activities, both reinforcing services where and when searches become more frequent and raising awareness through the media.
"They could also intervene in favour of disadvantaged people," Koksal said, "by promoting internet literacy and, in the short run, convincing Google to show domestic violence support services among the top results, as it has done in the US."
Tom Cruise 'would love to meet someone special' after three failed marriages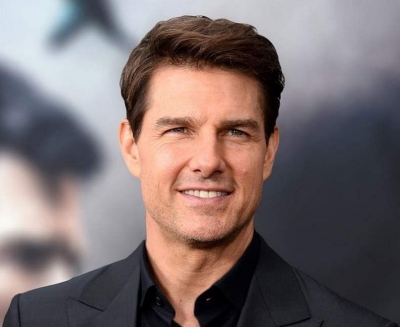 Hollywood star Tom Cruise has been married to Hollywood stars Mimi Rogers, Nicole Kidman and Katie Holmes, with the actor most recently being romantically linked to Shakira.
The unlikely pair met at the Formula 1 Grand Prix and while it seems Tom was "very interested in pursuing" the singer, she wasn't so keen, reports
A source has revealed Tom's friends have now given him some dating advice as he searches for "the one."
The comments come after it was revealed Shakira "begged" Tom to "stop flirting with her" as the situation became "too much" for her following her painful split with Gerard Pique.
The 46-year-old singer and Barcelona defender, 36, announced their shock breakup in June last year after 12 years together.
Gerard has since moved on with Clara Chia Marti, 24.
"She doesn't want to embarrass or upset him, but there's no attraction or romance on her part – she was just being friendly. She's flattered but not interested," an insider told Heat Magazine.
The insider added that Tom has been searching for the right woman for years and said he has "the highest standards" and won't settle for "second best" in a potential lover.
World's slowest student completes his 'Graduation' after 54 years
Arthur Ross finally completed his Bachelor of Arts degree from the University of British Columbia (UBC) on Thursday, May 25 after more than five decades after he started his university degree. Mr Ross, 71, is now the new record holder for the longest time to complete a university degree after taking 54 years to graduate.
"The headline on your story should be 'UBC finally graduates its slowest student,'" the now 71-year-old retiree told UBC with an easy laugh.
Mr Ross enrolled in UBC in 1969. In an interview with BBC, Mr Ross said, "I just wanted to learn because I was curious. That desire for learning, he said, is what inspired him to finish his degree after all these years.
According to a UBC press release, Mr Ross's initial plan was to get a degree in English, but by his second year, Mr Ross's passion for the theatre had fully taken over and he was spending as much time as possible in the theatre department, doing shows and taking courses to pursue his nascent goal of becoming an actor.
"I was besotted with theatre at the time. It was alive then, with a sense of vitality and newness. It seemed just electric to me," Ross remembers. In the department, Ross would cross paths with renowned Canadian actors such as Nicola Cavendish, Larry Lillo, Brent Carver and Ruth Nichol, inspiring him further to pursue theatre.
Two years into his degree at UBC and with stars in his eyes, Ross left to complete a three-year program at the National Theatre School of Canada in Montreal. But the practical reality of the actor's life and his assessment of his own proficiency brought him to a painful conclusion.
"I liked it too much. It wasn't going to be healthy for me. I knew I was a good actor but I always thought you had to be great."
So he did what any aspiring actor who recognizes they may be outclassed would do in 1975. Ross took his three years of academic work at UBC and went to law school in Toronto, graduated and spent 35 years as a civil litigator in Metro Vancouver before retiring in 2016.
In November 2016, he called UBC, got a new student number, and by January of 2017 he was a part-time student focusing on history, with a particular interest in the First World War.
"I simply could not grasp why so many people would be prepared to participate in this butchery," he explains. "However, the great revelation of pursuing a history degree was not in answering that initial question, but in looking at the sordid nature of Canadian history."
"I'm appreciative of the students accepting that old guy tuning in from outer space," he told UBC.
PM Modi congratulates Erdogan on re-election as Turkish president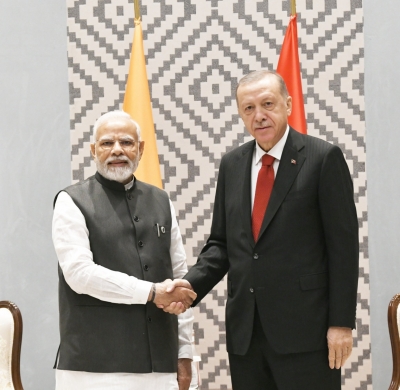 Prime Minister Narendra Modi on Monday congratulated Recep Tayyip Erdogan on securing a fresh five-year term as President
In a tweet, Modi on Monday said, "Congratulations @RTErdogan on re-election as the President of Turkiye! I am confident that our bilateral ties and cooperation on global issues will continue to grow in the coming times."
In Sunday's presidential runoff election, Erdogan secured a historic third term after defeating opposition leader Kemal Kilicdaroglu.
With 99.43 per cent of the votes counted, preliminary official results announced by Turkey's Supreme Election Council (YSK) showed Erdogan winning with 52.14 per cent of the ballots, while Kilicdaroglu received 47.86 per cent.
In the first round of the presidential election on May 14, Erdogan earned 49.52 per cent of the vote while Kilicdaroglu received 44.88 per cent.
Neither secured more than 50 per cent of the votes needed to call a winner in the first round, therefore an election runoff was held for the first time for the presidency.