Fuel prices hit fresh record high, increase for 6th straight day
Petrol and diesel prices rose again on Sunday for the sixth consecutive day, hitting a fresh record high.

In the national capital, petrol price rose by 30 paise per litre and diesel was hiked by 35 paise per litre. The prices of petrol and diesel have crossed the Rs 100 per litre mark in many states, pinching the common man's pocket.

In Delhi, petrol is retailing at Rs 104.14 per litre and diesel is available at Rs 92.82 per litre after the latest price revision. On the other hand, in India's financial capital, Mumbai, petrol became costlier by 29 paise per litre and its rate stands at Rs 110.12 per litre, the highest across all four metro cities. Diesel costs Rs 100.66 for one litre in Mumbai, a hike of 37 paise.

There has been a constant rise in the prices of petrol and diesel for the past six days and the rates are soaring all-time high. The prices of petrol and diesel remained steady on October 4, 2021 but saw a daily hike after that.

Diesel prices have now increased on 14 out of the last 17 days taking up its retail price by Rs 4.20 per litre in Delhi. The price of diesel earlier increased by 20-30 paise per litre but since Wednesday it has been increasing by 35 paise per litre.

With diesel price rising sharply, the fuel is now available at over Rs 100 a litre in several parts of the country. This dubious distinction was earlier with petrol that had crossed Rs 100 a litre mark across the country a few months earlier.

Petrol prices had maintained stability since September 5 but oil companies finally raised its pump prices since last week given a spurt in the crude prices lately. Petrol prices have also risen on 11 of the previous 13 days taking up its pump price by Rs 2.95 per litre.

OMCs had preferred to maintain their watch on prices on global oil situation before making any revision in prices. This is the reason why petrol prices were not revised for the last three weeks. But extreme volatility in global oil price movement has now pushed OMCs to effect the increase.

Across the country as well petrol and diesel prices increased by 30-40 paise per litre but their retail rates varied depending on the level of local taxes in the state.

Fuel prices in the country have been hovering at record levels on account of 41 increases in its retail rates since April this year. It fell on few occasions but largely remained stable.

Crude price has been on a surge, rising over three year high level of over $82 a barrel now. Since September 5, when both petrol and diesel prices were revised, the price of petrol and diesel in the international market is higher by around $9-10 per barrel as compared to average prices during August.

Under the pricing formula adopted by oil companies, rates of petrol and diesel are to be reviewed and revised by them on a daily basis. The new prices becomes effective from morning at 6 a.m.

The daily review and revision of prices is based on the average price of benchmark fuel in the international market in the preceding 15-days, and foreign exchange rates.


Toyota launches lifestyle utility vehicle Hilux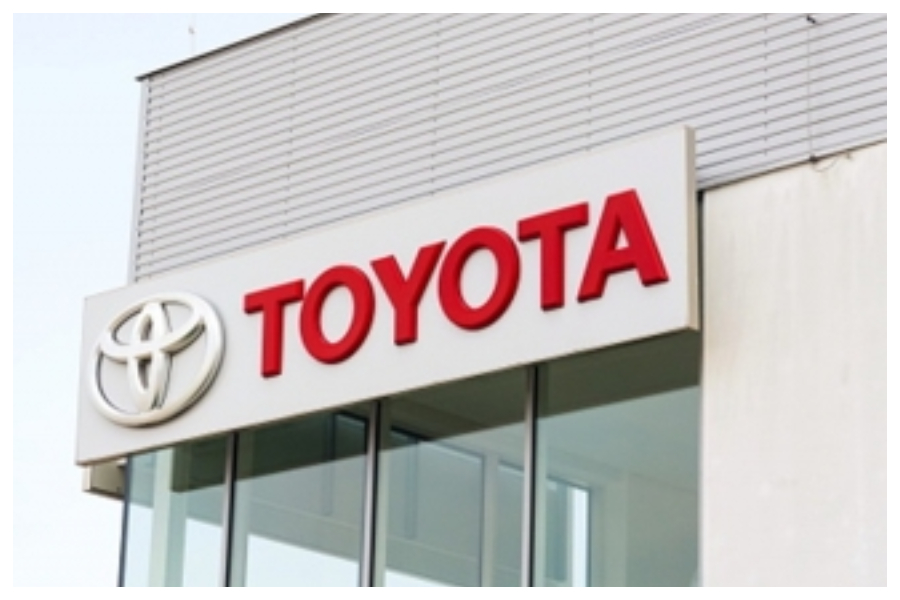 Automaker Toyota Kirloskar Motor (TKM) on Thursday , launched "Hilux" lifestyle utility vehicle.
According to the company, the Ex-showroom prices of the new vehicle will be announced in March 2022 before the start of the deliveries in April 2022.
"Today, as India continues to make larger economic strides, many customers are seeking a sophisticated lifestyle vehicle that delivers exceptional on and off-road prowess and fulfil their daily urban mobility needs be it work or pleasure," said Masakazu Yoshimura, Managing Director, TKM.
As per the company, the Hilux is loaded with features like a heavy-duty turbo engine and diamond-like carbon coating on the piston rings for maximised frictional efficiency.
"The result is a whopping 500Nm of Torque which is by far the best in the segment," the company said.
"The Variable Flow Control' to the power steering has boosted drivability making the steering lighter at low speed in city traffic condition and heavier at higher speeds cruising on a highway."
Besides, the Hilux comes with an unmatched water wading capacity of 700mm.
It features the same platform (body-on frame chassis construction) that underpins the Innova Crysta and Fortuner.
Globally, the Hilux sales has surpassed 20 million units.
India's FY23 GDP to witness 'meaningful' growth; to rise by 7.6%: Ind-Ra
India's FY23 GDP is expected to grow 7.6 per cent year-on-year basis, said India Ratings and Research (Ind-Ra).

As per the ratings agency, after a gap of two years, the Indian economy will show a "meaningful expansion", as the real GDP in FY23 will be 9.1 per cent higher than the FY20 (pre-Covid) GDP level.

"However, the size of the Indian economy in FY23 will be 10.2 per cent lower than the FY23 GDP trend value," the agency said.

"A continued weakness in private consumption and investment demand is estimated to contribute 43.4 per cent and 21.0 per cent, respectively, to this shortfall."

However, it pointed out that if the impact of Omicron on 4QFY22 growth turns out to be greater than the estimate then there could be some upside to the FY23 growth originating from the base effect.

"Nonetheless, there are risks to the ongoing recovery."

Notably, the agency cited that National Statistical Organisation's (NSO) advanced estimate (AE) of FY22 showed that private final consumption expenditure (PFCE), grew by only 6.9 per cent YoY in FY22, despite a low base and sales data of many consumer durables showing robust growth.

"This indicates that the consumption demand is still weak and not broad based. In fact, the slowdown in PFCE had begun even before the Covid-19 pandemic had hit the Indian economy."

"Robust PFCE growth is a must for a sustained growth recovery."

Besides, it said that wage growth both in the rural and urban areas is facing significant headwinds and has been declining since mid-2020.

"More importantly, real (inflation-adjusted) wages are indicating an erosion of household's purchasing power. Another factor that has impaired the consumption demand lately is an abrupt rise in the health expenditure of households."

"These trends may be cyclical in nature, but the picture even at the structural level is not healthy for households."

Consequently, household savings have declined and their leverage has gone up significantly since FY12, the agency said.

In addition, it estimated that investments, as measured by gross fixed capital formation (GFCF), to grow 8.7 per cent YoY in FY23.

"However, private investments have been down and out over the past several years and Ind-Ra believes the revival of private investment demand will be a slow and drawn-out process."

"The two developments that can, however, hasten this process are merchandise exports which have shown a surprise turnaround in FY22 and the Production-Linked Incentive Scheme announced by the union government in April 2020."


Higher standard deduction for salaried may be part of tinkering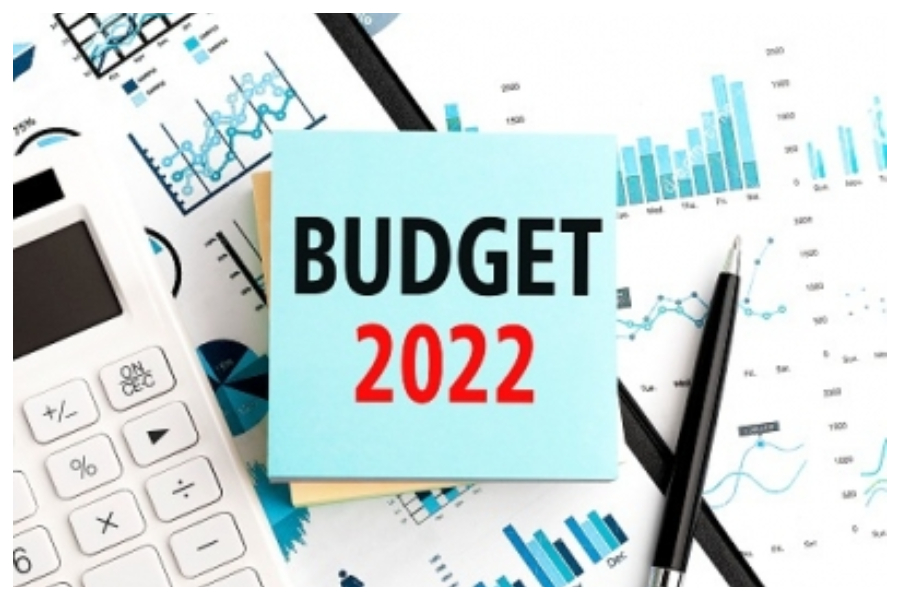 The Union Budget 2022 may include a higher standard deduction for salaried taxpayers and tax incentives related to affordable housing.

Emkay Global Financial Services said in a report that on the revenue front, gross tax/GDP ratio is expected to increase to 10.7 per cent amid healthy tax buoyancy across segments. Though we do not see any major changes in taxes, we do not rule out minor tinkering in the form of higher standard deduction for salaried taxpayers; tax incentives related to affordable housing; or marginally higher customs duties on PLI-related finished/semi-finished products. Separately, lower non-tax revenue will be led by lower RBI dividends.

The spending focus will likely be on welfare, rural, health and MSMEs. We will also watch for financial sector initiatives (resolutions, higher FPI limits to facilitate divestment in select PSBs on sale, etc.), which could improve the efficacy of the financial sector's ability to fund the recovery better, the report said.

Amid various push and pull, FY22 GFD/GDP could just about balance at 6.8 per cent. Positive buffers such as bumper RBI surplus, robust tax collection, and higher nominal GDP could get offset by higher payouts than budgeted on food, fertiliser subsidy, health, NREGA, Air India SPV; and possible miss on ambitious divestment targets (despite possible mega LIC IPO in March 2022).

Asset-sale execution will undeniably become the key balancing aspect, especially with a healthy NMP pipeline. We pencil in a modest divestment of Rs 800 billion, and do not account for any major 5G spectrum windfall amid limited clarity on the reserve price, the report said.

The upcoming Budget faces acute policy trade-offs between nurturing a nascent growth recovery and diminishing fiscal space with challenging debt dynamics. The uneven recovery post the pandemic raises questions about the sustainability of demand, especially as the labour market is also potentially divided. For targeted policy responses, fiscal policy tends to be more effective than monetary policy. Thus, a delicate balance needs to be maintained, ensuring the fiscal impulse is maximized to boost potential growth, even as policy adherence to medium-term fiscal sustainability is signalled, the report said.

This would require the expenditure-to-GDP ratio remaining healthy, front-loaded investment-focused stimulus, especially amid its larger multiplier effect on growth and employment. This necessitates innovative reforms, better resource allocation, and possible fiscal funding by aggressive asset sales in the form of existing functional infrastructure monetisation, disinvestments, and strategic sales, among others.