Former imam of Mecca's Grand Mosque jailed for 10 years
A Saudi court has sentenced a prominent former imam of the Grand Mosque in Mecca to 10 years in prison, Middle East Eye reported.
The Specialised Criminal Appeals Court in Riyadh sentenced Sheikh Saleh al Talib to prison after overturning a previous acquittal, US-based rights group Democracy for the Arab World Now (Dawn) said.
Saudi authorities first detained Talib in 2018 and gave no reason for his arrest, which came after he delivered a sermon criticising the General Entertainment Authority, a government body in charge of regulating the entertainment industry, according to activists, Middle East Eye reported.
He condemned concerts and events that he said broke away from the country's religious and cultural norms.
Talib has a global following, with thousands of people watching his sermons and recitations of the Quran on YouTube.
His arrest comes as Saudi Crown Prince Mohammed bin Salman continues his drive to reform Saudi society and diversify the Gulf kingdom's oil-dependent economy.
Since MBS, as the Crown Prince is popularly know, assumed de facto power, rights groups say authorities have arrested dozens of several prominent clerics and imams who are critical of his reform agenda, Middle East Eye reported.
Among those detained are Salman al-Odah, who called for the Saudi Arabian people to reconcile their differences with Qataris after Riyadh led a region-wide blockade of the Gulf country.
Dawn, a group founded by the late journalist Jamal Khashoggi, confirmed Talib's court sentencing on Twitter.
Abdullah Alaoudh, a spokesperson for Dawn, condemned the prison sentence and said it was part of a growing pattern of clerics and imams facing imprisonment for speaking out against reforms pursued by MBS, Middle East Eye reported.
"The sentencing of the Grand Mosque's Imam Saleh Al Talib to 10 years for criticizing social changes and the sentencing of women activist Salma Alshehab to 34 years for calling for real social reforms is a stark irony that tells us that MBS's oppression threatens every group," said Alaoudh, whose father is Salman al-Odah.
"What is in common between all political prisoners including Imam Al Talib is that they peacefully expressed their opinions and got arrested for it. This repression should stop against everyone (with) no exceptions."
Other recent critics arrested include PhD student Salma al-Shehab, who was sentenced to 34 years in prison for tweets that were critical of the Saudi government, Middle East Eye reported.
Explosion in (Peshawar) Pakistan!!! (LIVE UPDATE)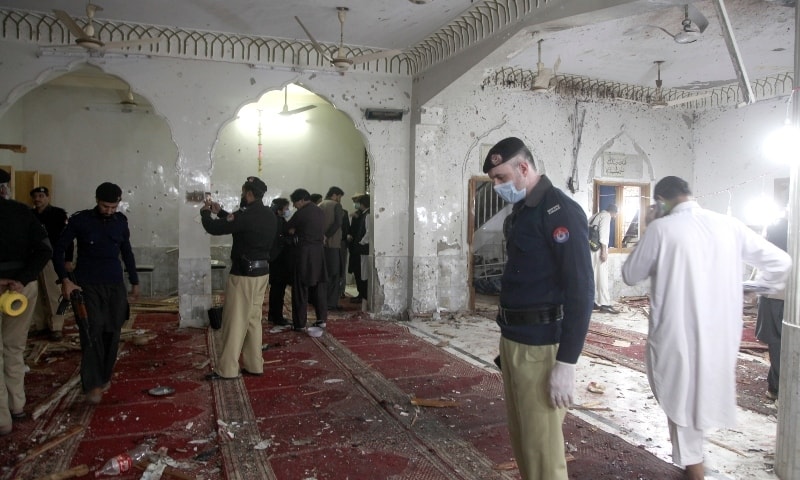 Explosion occurred during Zohar prayer!! Some time ago, there was an explosion near the police lines of Peshawar, Pakistan. Many people have been injured. The injured are being shifted to the hospital.
According to information shared with Geo News, this explosion took place near the Police Lines Mosque in Peshawar, Pakistan. Whose voice has been heard far and wide. News of many people getting injured.
Emergency has been implemented.
The area where this explosion happened!! That is a high security (VVIP) area!!
More information will be updated Soon…
Palestinian Prez urges CIA chief to pressure Israel to stop unilateral measures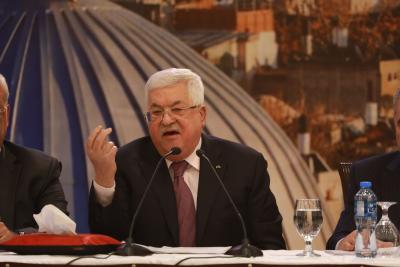 Palestinian President Mahmoud Abbas has called on CIA director William Burns to pressure Israel to stop its "unilateral" measures against the Palestinians.
"It is important for an urgent intervention to pressure the new Israeli government headed by Benjamin Netanyahu to stop its unilateral measures and abide by the signed agreements," Abbas was quoted by the official news agency WAFA as saying on Sunday.
"It is important to restore the political horizon based on international resolutions, to achieve security and stability for everyone in the region," Abbas told Burns during their meeting held at the presidential headquarters in the West Bank city of Ramallah.
Abbas also briefed Burns on the latest developments and the recent wave of tension in the West Bank and East Jerusalem, Xinhua news agency reported.
Before meeting with Abbas, Burns held talks with the chiefs of the Palestinian security apparatuses in the West Bank.
The CIA chief arrived in Israel on Thursday amid growing tensions between Israel and the Palestinians in the West Bank and East Jerusalem.
Since early January, tension between Israel and the Palestinians has been flaring. Around 32 Palestinians have been killed and dozens injured by Israeli soldiers since January 1, according to the Palestinian Health Ministry.
Eight Israelis were killed on Friday in a shooting attack near a synagogue in the Neve Yaakov neighbourhood in Jerusalem, while another incident in the city on Saturday left two people seriously wounded, according to Israeli media reports.
OIC: General Secretariat strongly condemns!!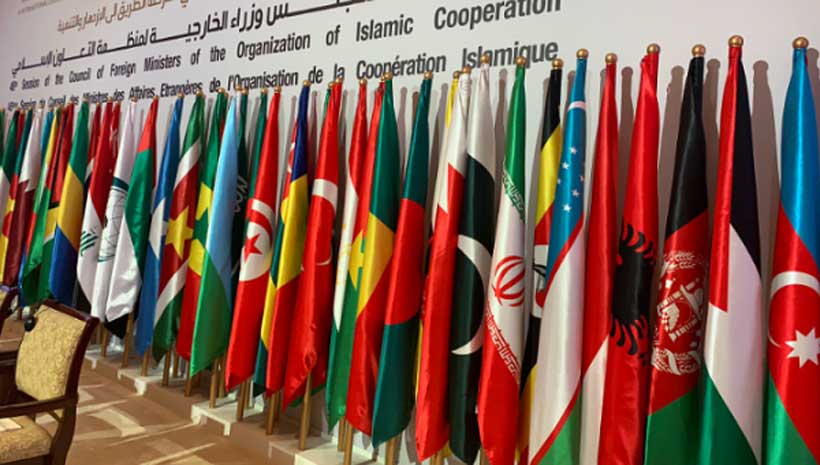 The OIC General Secretariat strongly condemns the treacherous attack against the Embassy of the Republic of Azerbaijan in Tehran, the capital of the Islamic Republic of Iran on 27 January 2023, killing the Embassy's head of security service and injuring two security guards.
The General Secretariat calls for bringing the perpetrators of the heinous attack to justice and underlines the necessity of ensuring the security and safety of diplomatic missions.
The OIC Secretary General, Mr. Hissein Ibrahim Taha, while expressing his solidarity with the Government and people of Azerbaijan, offered his condolences to the family of the deceased and wished speedy recovery to the injured.
(Source: OIC OFFICIAL)