Commercial pilot license programmes at MYFLEDGE empowers aspiring pilots with 'The Wings To Fly'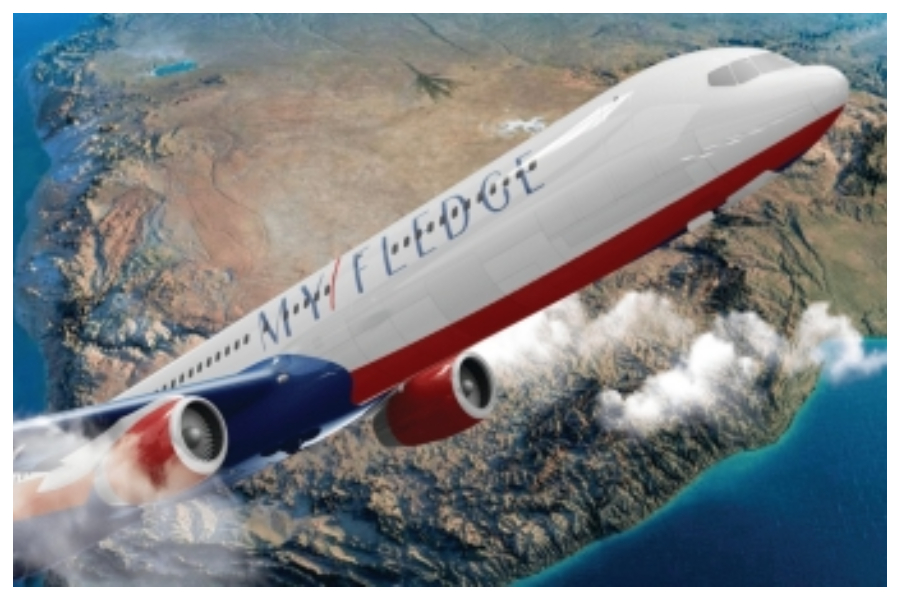 One of the fastest growing industries in the country today is the Civil Aviation Industry. It has become the third largest domestic aviation market in the world. In the next four years, this industry is going to witness tremendous growth with the development of airport infrastructure and the aviation navigation services are expected to develop multifold by 2026.
In the current economic situation, finding the perfect job that accelerates your career is a challenge. The aviation industry hardly disappoints enthusiasts. Good pilots are always sought after because this is a creme-de-la-creme niche, eligibility for which has a narrow window. Pilots are also the highest paid personnel in the Aviation sector. The biggest paradox here is many enthusiastic aspirants dreaming of soaring in the sky, shy away from pursuing this dream along with worries of eligibility. Some shy away, thinking that the trade-off between flight training costs and the immediate starting pay is not as rewarding as their dream. Some desert their dream as it takes too long to reach the apex level of the aviation hierarchy. Some list out location constraints, while some say it is the lack of good training.
Piyalee Chatterjee Ghosh busts these myths with her encouraging reply to aspiring pilots, saying, "Aviation is a career where you should not focus on the next 12 months, but instead on the next 40 years. The cumulative remuneration and growth beat any other career avenue." She adds, "It takes a minimum of two years to train a pilot, more likely three. There are also stipulated requirements for re-training at several milestones. That is exactly what makes the job more gratifying. The opportunity to keep learning what you love and keep getting better at it is always there".
The industry is thriving with India making commercial pilot licenses easier and faster to acquire to beat the shortage in airlines. India is estimated to have nearly 8,000 pilots for over 650 commercial aircraft fleets. The growth rate of the commercial aircraft fleet has led to an increase in the demand for over 28,000 pilots over the next two decades. There are over 400 expat pilots in India. Pilots themselves appear to be reasonably optimistic about medium- term job prospects. A poll of 2,600 commercial pilots was carried out last October by recruitment agency GOOSE with Flight Global Poll which indicated that 72 per cent think the industry will recover to its 2019 peak within three years. Two in three believe that by the middle of the decade, there will be a shortage of pilots.
Then there are a few who wonder how they can access quality training at their nearest location at the most competitive cost. Commercial Pilot License Program by Fledge Institute of Aviation and Hospitality powered by MyFledge, addresses the same and gives you the best in the aviation industry.
After working in the industry for a decade, Piyalee started Fledge Institute of Aviation and Hospitality in 2015. Since then, MyFledge has built a fleet of institutions that empowers Indian youth with skills to navigate a steady career in the aviation industry. Pioneered in the heart of India's Silicon City, Bangalore, the group has specialised in aviation and hospitality skill learning. Over the past seven years, MyFledge has actively trained and placed over 2,600 students in Aviation, Hospitality, Cabin Crew, and Customer Service at various airline and airport companies. MyFledge has developed a world-class curriculum that fits the current demand of the aviation sector with the support of NSDC's Aerospace and Aviation Sector Skill Council (AASSC). When it comes to coaching and training, Founder Piyalee Chatterjee Ghosh has proven expertise. She and her team of able mentors ensure that students experience a holistic learning environment that nurtures their inherent talents.
Aviation Master Trainer, Piyalee Chatterjee Ghosh recently conducted her first training session as a Master Trainer to over 60 pilot trainers across India in a 6-day workshop conducted by the government of India. It was an initiative by the AASSC.
MyFledge has adopted a training methodology inspired by European and Singaporean skill training institutes. Students are given a holistic approach to facing adversities and adapting to changes. The state-of-the-art study centers are in Guwahati, Mangalore, Raipur, Bhopal, Lucknow, Bangalore, and Mumbai. The organisation aims to open 50 new centers in early 2022 after unfolding its franchisee model. This movement aims to reach every service sector aspirant in India at their locatio
Airtel showcases 5G ambulance, smart agri 5G solutions to PM Modi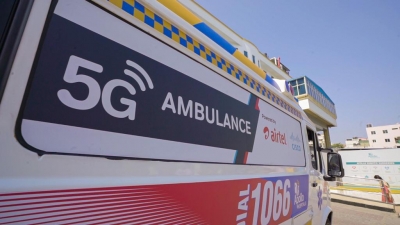 Bharti Airtel on Saturday showcased a 5G-connected ambulance to transform primary health care in emergency situations, along with smart farming solutions to Prime Minister Narendra Modi at the 5G official launch in the country.
The 5G ambulance, that can be built for around Rs 7-7.5 lakh, brings a hospital's emergency care to the patient.
Airtel, Apollo Hospitals and Cisco have joined hands to build the 5G-connected ambulance.
The state-of-the-art 5G ambulance is equipped with the latest medical equipment, patient monitoring applications, and telemetry devices that transmit the patient health data to the hospital in real-time.
In addition, it is also equipped with onboard cameras, camera-based Headgear, and 'Bodyc Cams' for paramedic staff — all connected to the ultra-fast and low latency Airtel 5G network.
It will be further enabled with technologies like AR/VR, said the company.
"Healthcare is one of the most promising use cases for 5G, and we are delighted to deepen our partnerships with Apollo Hospitals and Cisco to bring some innovative use cases for the Indian market," said Ajay Chitkara, Director & CEO, Airtel Business, Bharti Airtel.
With real-time camera feed available, the paramedics in an ambulance can use the cameras to collaborate with the ER doctors at the hospital who are equipped with technologies like AV/VR to undertake basic procedures, if necessary.
The doctors can virtually guide the paramedic to carry out the procedure and save precious lives.
The Airtel's 'Ambupod' technology provides health testing, immunisation and the doctor's connectivity in difficult-to-reach areas.
"Doctors can do a virtual examination of the patient through a video call and view their reports. Medical services can be provided to many villages at the same time," according to the telecom provider.
The company also showcased smart farming solutions to Modi during his visit to the Airtel pavilion.
Airtel, along with its partners L&T and CDAC, has made an effort to make the agriculture sector more productive with the help of 5G technology.
"If every farmer in the country gets the necessary information like soil moisture, atmospheric moisture and temperature information in advance to improve the productivity of agriculture, then he can make a better decision," the company said.
Camera-based analytics can suggest to the farmer according to the colour and nature of the crop, at what time and how much pesticide to use.
Vi to introduce 5G mobile cloud gaming service in India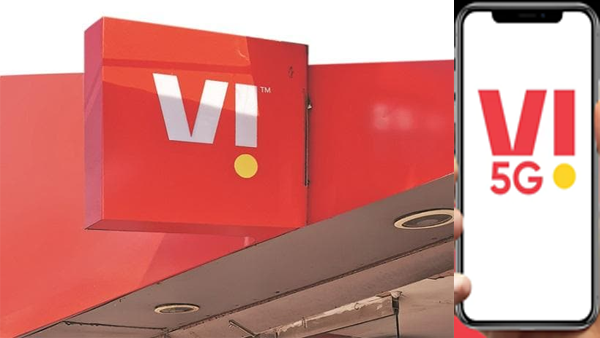 Telecom operator Vi (Vodafone Idea) on Friday announced its partnership with gaming platform CareGame to offer 5G Cloud gaming experience to its users in India.
The company said that with 5G's low latency technology, the cloud gaming industry is expected to democratise even further.
"The online gaming industry is among the fastest growing entertainment segments in India and with the advent of 5G it is expected to grow many folds. Mobile gaming is a key agenda for us to drive engagement with our consumers", Avneesh Khosla, Chief Marketing Officer, Vodafone Idea, said in a statement.
As per a report by Boston Consulting Group (BCG), India currently has a user base of 300 million mobile gamers. Growing at a CAGR of 38 per cent, the Indian mobile gaming industry is expected to triple in size to a $5 billion market by 2025.
"Our unique Mobile Cloud Gaming technology lifts all these barriers up so that all mobile gamers can enjoy all these great mobile games, whether being RPG, MOBA, Battle Royale, Strategy, Simulation, FPS, Racing or in any other genre", said Benjamin Athuil, Co-founder and President of CareGame.
The company will showcase the service at the India Mobile Congress (IMC), being held from October 1-4 at Pragati Maidan in New Delhi.
JioPhone 5G price leak stirs controversy, research firm clarifies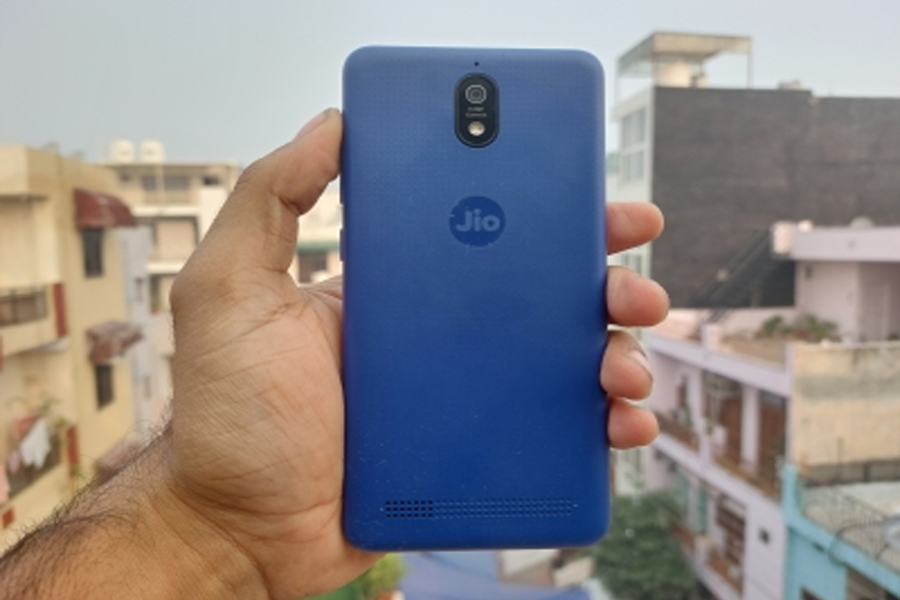 Leading market research firm Counterpoint Research has refuted certain reports that used its findings to convey that Reliance Jio is set to launch the 5G version of its JioPhone Next affordable smartphone around Rs 8,000-Rs 12,000.
In a clarification posted on Twitter, Counterpoint said that "some comments from our research note dated 26th September 2022 on the JioPhone Next BoM have been taken out of context".
"This is leading to misquotes and misrepresentations of our intent. In our research, we speculate about the possible pricing of a 5G phone from Jio, but we have no specific knowledge of any possible or exact pricing plans for 5G products or the potential timing of any 5G products from Jio," said the research agency.
In its report, the industry report touched upon the JioPhone Next 4G, saying it is a unique smartphone for its price segment, retailing at around $55-$80 (Rs 4,400-Rs 6,400) depending on the seasonal/regional/buyback offers, supported by a compact design.
"The device rounds up Jio's strategy well — first, to use the JioPhone Next 4G to attract hundreds of millions of 2G feature phone users to its 4G network and second, to aim to deliver a $100 to $150 (Rs 8,000-Rs 12,000) affordable 5G smartphone once the coverage has reached a good threshold to attract the mass-market 4G smartphone users to its 5G network," the bill of materials (BoM) analysis said.
"This two-pronged strategy will be the key to Jio's growth and extend its leadership to the 5G era as well," it added.
Further, at some point in 2024, Jio will also be compelled to launch an affordable 5G mmWave + Sub-6 GHz smartphone as the cost deltas between the two would have narrowed significantly from the BoM perspective.