New IRDAI head can study existing reports, plug gaps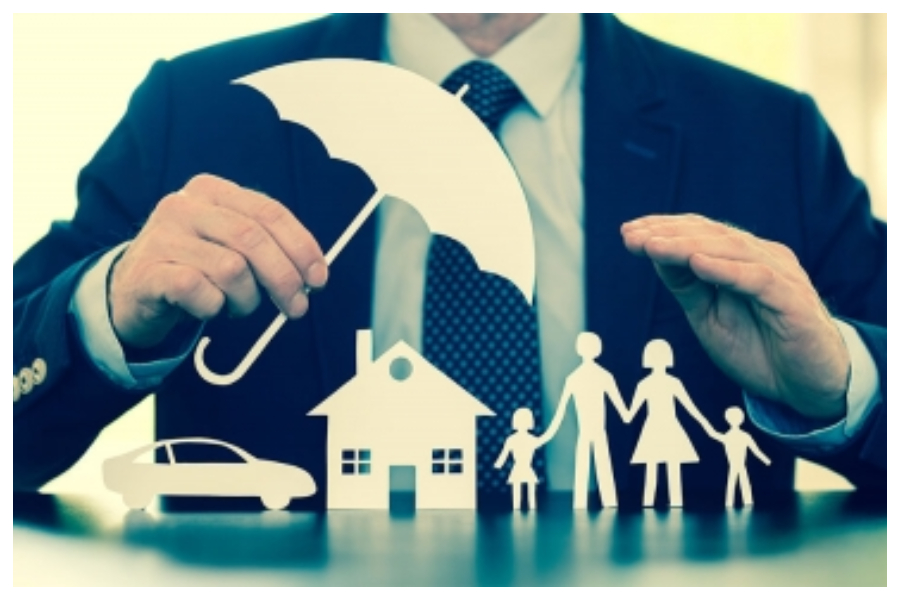 Even as strong views are being voiced on the need to review and recast of the two decade old Insurance Regulatory and Development Authority of India (IRDAI) by industry experts, some experts hold contrary opinions.
"There are reports submitted by various agencies. If these reports are studied and a number of gaps noted and noticed periodically are addressed, I think there may not be a need to have another review," a former Member of IRDAI told IANS preferring anonymity.
"When a new Chairperson joins IRDAI the above can be the agenda to carry out the mandate envisaged in the preamble of the IRDAI Act," he added.
According to him, the Standing Committee of Finance and the Parliamentary Committee on subordinate legislation reviews the Regulations and working of Regulators periodically.
"Financial Sector Assessment Programme (FSAP) of the International Monetary Fund (IMF) and World Bank reviews the regulators including IRDAI periodically to see whether the International Association of Insurance Supervisors (IAIS), Insurance Core Principles (ICP) are adhered to," the expert added.
Financial Action Taken Force (FATF) – the global money laundering and terrorist financing watchdog — also reviews the insurance regulatory bodies from the money laundering angle periodically, he added.
"On the twin aim of IRDAI Act 'to protect policyholders interests and promote orderly growth of the industry' IRDAI seems to have done a reasonably good job in the 20 years of its existence," K.K. Srinivasan, former Member, IRDAI had told IANS.
According to him, a Government review of IRDAI be taken up after reviewing the older financial services regulators like the Reserve Bank of India (RBI) and the Securities and Exchange Board of India (SEBI).
"It is time to do a review of IRDAI. It is more than two decades since IRDAI came into existence. As a matter of fact, every regulatory organisation should be reviewed at regular intervals," N. Rangachary, the first Chairman of IRDAI told IANS.
It was Rangachary who had paved the regulatory path for the sector as the first head of IRDAI.
"There should be a review committee to go into all regulatory aspects. It is time to see whether the original goal of forming the regulatory body has been fulfilled and if not, the action to be taken," Rangachary suggested.
Echoing similar views was R. Ramakrishnan, Member of the Malhotra Committee on Insurance Reforms.
"It is high time the IRDAI is completely reviewed. This should have been done at the end of the first five years. Better late than never," Ramakrishan told IANS.
"But the internal organisation of IRDAI needs to be professionalised and strengthened. There is an undeniable perception that compared to its rather small size, there is excessive trade unionism within the Body," Srinivasan had said.
"This is perhaps attributable to a large extent to the inevitable and somewhat not desirable back-door recruitment of employees in the initial years of its formation. However, this may get corrected in due course when retirements take place," he added.
One of the areas that needs to be strengthened is the IRDAI's adjudicatory mechanism.
"With the advent of adjudicatory mechanism that should precede penal action in certain cases, it cannot be said that the adjudication officers have to be continuously well trained and equipped with at least rudimentary legal nuances so as to lend credibility to their performance in quasi-judicial capacity, and recommending penalty with justice and good conscience," D. Varadarajan, a Supreme Court lawyer specialising in Insurance and Corporate Laws and a Member on KPN Committee on Insurance Laws Reforms.
"In this context, it is also pointed out that unlike the SEBI Act, there is no provision in the IRDA Act, to credit all sums received as penalties to the Consolidated Fund of India. Hence, the penalties imposed have to be just and reasonable, and not excessive, leading to unjust enrichment of the coffers of the Authority," Varadarajan added.
Central Railway achieves 100% electrification of entire broad gauge network
Indian Railway is working towards becoming the largest Green Railway in the world and is moving towards becoming a "net zero carbon emitter" before 2030.
Central Railway has achieved 100% Railway Electrification on all Broad Gauge routes (3825 Route Kilometres). The last non-electrified section of Central Railway i.e. Ausa Road- Latur Road (52 RKM) on Solapur Division was electrified on February 23.
Central Railway, now fully electrified on all broad gauge routes, has helped in reducing carbon footprints of 5.204 lakh tons every year and also saves ₹ 1670 crores annually.

Pace of Railway Electrification increased
The pace of Railway Electrification, which is environment friendly and reduces pollution, has increased significantly since 2014.
The railways have planned the electrification of Broad Gauge routes, which will facilitate the elimination of diesel traction resulting in a significant reduction in its carbon footprint and environmental pollution.
The pioneering railway, where the first electric train ran in India between the then Bombay Victoria Terminus (now Chhatrapati Shivaji Maharaj Terminus) and Kurla on Harbour line on February 3, 1925. The section was electrified on 1500 volt DC.
The conversion of DC traction on Mumbai Division of Central Railway to AC traction began in 2001 and progressively-without significant disturbance to the suburban services-was completed in 2016.
Central Railway is strategically located in the middle part of India and it connects most of the Indian cities and other locations with the major cities in its jurisdiction like Mumbai, Nagpur, Pune, Nasik, Solapur, Kolhapur etc The Punjab Mail Express, Howrah Mail, CSMT-H.
Nizamuddin Rajdhani Exp, Deccan Queen, Vande Bharat, Tejas Express, Konkan Kanya Exp, Pushpak Express, Mahanagari Express, Udyan Express, Shatabdi Express, Hussain Sagar Express, Siddeshwar Express etc are the major prestigious trains run over Central Railway network. The CR also runs suburban local trains i.e. the lifeline of Mumbai on electric traction.
Naresh Lalwani, General Manager, Central Railway said that "Railway is guided by a historical vision of being an environment friendly, efficient, cost-effective, punctual and a modern carrier of passengers as well as the freight in order to serve the growing needs of New India. This will also significantly reduce the fuel bill and earn carbon footprints".
Electrification offers several advantages including:
• Environmental-friendly mode of transport
• Reduced dependence on imported diesel fuel, thereby saving precious foreign currency and reduced carbon footprints
• Reduced operating cost
• Haulage of heavier freight trains and longer passenger trains with high haulage capacity of Electric Locomotives leading to increased throughput
• Increased sectional capacity by eliminating detention on account of traction change
Adobe won't do mass layoffs, says its chief people officer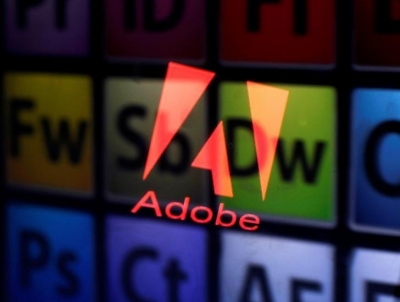 Bucking the layoff trend that has hit companies across the spectrum, software major Adobe has said it will not perform company-wide layoffs.
Unlike other Silicon Valley tech giants, Adobe will not do any mass layoffs this year, according to its Chief People Officer Gloria Chen.
In an interview with Bloomberg Television, she said that "We are committed to not having company-wide layoffs."
"We're actually committed to continuing to grow here," Chen said, as Adobe opened its fourth office, based in San Jose, California that has the capacity for 3,000 employees.
In December, Adobe laid off some 100 employees from its sales team amid the rough global macroeconomic conditions.
Adobe said that the company "shifted some employees to positions that support critical initiatives" and removed "a small number" of other jobs.
"Adobe is not doing company-wide layoffs and we are still hiring for critical roles," the software major had said in a statement.
Adobe will post its Q1 quarterly earnings results on March 15.
The company achieved revenue of $4.53 billion in its fourth quarter of fiscal year 2022, which represents 10 per cent year-over-year growth.
Adobe achieved revenue of $17.61 billion in fiscal year 2022, which represents 12 per cent year-over-year growth.
"Adobe drove record revenue and operating income in fiscal 2022," said Shantanu Narayen, chairman and CEO, Adobe. "Our market opportunity, unparalleled innovation, operational rigor and exceptional talent position us well to drive our next decade of growth."
Buffalo milk prices rising in Mumbai from March 1, will have cascading effect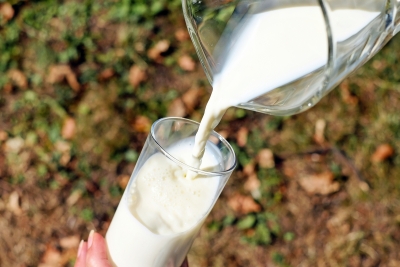 The buffalo milk wholesale prices in Mumbai will shoot up by Rs 5/litre from midnight on Tuesday and could trigger a significant cascading effect on the entire food industry that depends on it as its raw material, milk industry players say.
Portending a hard hit, the Mumbai Milk Producers Association (MMPA) last Friday announced the steep hike in wholesale price of buffalo milk.
The bulk milk prices will go up from Rs 80/litre to Rs 85/litre and will remain in force till August 31, MMPA Executive Committee Member C.K. Singh said.
This will be followed by a similar increase in the retail market by the 3,000-plus retailers in Mumbai for the creamy fresh buffalo milk, which would now sell at around Rs 90 per litre – up from the current Rs 85 per litre – from March 1.
These sharp hikes shall be borne by the ordinary consumers not only in the form of dearer plain milk, but also other milk products that are consumed by households daily.
"This would impact, albeit marginally, the rates of a cup of tea-coffee-ukala-milkshakes, etc, served by restaurants, at the ordinary pavement vendors, or in small eateries," said MMPA Treasurer Abdul Jabbar Chhawaniwala.
The duo said that there are many other milk products like khoya, paneer, sweetmeats like pedha, barfi, certain north Indian or Bengali sweet varieties which are milk-based which could witness a price hike now.
Prominent milkman in north Mumbai, Mahesh Tiwari rued that the price hike has come on the eve of certain festivals and also the big fat weddings season, which would be hit by the whole-sale milk price hike from Wednesday.
"The demand for milk and milk products goes up at least 30-35 per cent during festivals and even higher for weddings, marriages and other social events, and the new rates would be applicable," he said.
There's a string of festivals like Holi, Gudi Padva, Ram Navami, Mahavir Jayanti, Easter after Good Friday, Ramzan Eid, and others in the next couple of months where the celebration budgets would have to be expanded, says Singh.
The hike has been necessitated to offset the increased prices of milch animals as well as their food items like dana, tuvar-chuni, chana-chuni, makai-chuni, udad-chuni, green grass, rice grass, hay, which have seen steep price rises by 15-25 per cent in the past few months, Singh said.
"Inflation has become unbearable, many of the items that make buffalo feed are almost wasted, but we have to buy them at higher rates from the market. So the milk price hike was inevitable, though done reluctantly," rued MMPA General Secretary Kasim Kashmiri.
Singh avers that normally, any fluctuation in milk prices in Mumbai is usually followed by an increase in milk rates in the rest of the country, too.
On an average, Mumbai consumes over 50 lakh litres of buffalo milk daily, of which more than seven lakh is supplied by the MMPA through its chain of dairies and neighbourhood retailers, through their farms spread in and around the country's commercial capital.
This is the second major hike by MMPA after September 2022 when the buffalo wholesale milk prices was jacked up from Rs 75 per litre to Rs 80 per litre, making domestic budgets of poor and middle-class families go haywire.
Incidentally, in February 2023, all the major cow milk producers' associations in Maharashtra, along with other major branded producers, have hiked the prices of cow milk by at least Rs 2 per litre.