CAIT urge government to take action against e-pharmacy companies, including Amazon, Flipkart, Reliance
Training its guns on e-pharmacy companies, Confederation of All India Traders (CAIT) on Monday strongly raised the issue of malpractices being conducted in online pharmacy trade.
CAIT alleged that primarily Pharmeasy, Medlife, 1Mg, Netmeds (now owned by Reliance Group), Amazon (foreign company owned by Amazon) Flipkart (owned by foreign company Walmart) are conducting business practices in contravention of provisions of The Drug & Cosmetics Act, 1940 and misusing the e-commerce landscape by operating on rock bottom prices with 30 per cent-40 per cent discount and free shipping.
It's a case of capital dumping in these e-pharmacies by foreign behemoths which is proving extremely detrimental to the future of the lakhs of crores of small chemists across the country . The retail chemists are the last mile connectivity and emergency provisioning is ensured by brick-and-mortar retailers who in turn also provide livelihood to millions of retail pharmacies, their families and employees
The CAIT has once again reiterated while its demand for issuance of a fresh press note in lieu of Press Note 2 of the FDI policy to make Indian e-commerce trade free from all glitches and a competitive level playing field for all stakeholders and formation of a Regulatory Authority to monitor and regulate e commerce business in India.
CAIT National President B.C. Bhartia and Secretary General Praveen Khandelwal said that mushrooming of e-pharmacy is causing huge hardships to the retail chemists and distributors in the wake of anti-competitive practices like capital dumping and deep discounting leading to predatory pricing. Brick and Mortar medicine retailers, including retail chemists and distributors are the first points of contact for needy patients across the country. E-pharmacies with their financial backing by large foreign players/funds have started disrupting brick and mortar retailers due to the unmatched and often unsustainable pricing.
They further said that It is important to note that sale of prescription drugs and medicines through online medium is illegal. The legal regime, under Drugs & Cosmetics Act, 1940, does not permit home delivery of prescription medicines for which a prescription "in original" is required.
Bhartia and Khandelwal said that the e-pharmacies like Pharmeasy and Medlife indulged in deep discounting on their platforms by giving a flat discount of 30 per cent. To capture the market even further, an additional cashback of 20 per cent is extended to customers with free shipping. Effectively, this translated to a whopping discount of around 40 per cent-45 per cent with free shipping.
Predatory Pricing is done with the sole intention of eliminating the market competition. E-pharmacies have indulged in predatory pricing immediately after the lockdown by offering a 25 per cent discount on medicines and an astronomical 75 per cent discount on wellness products, a market that had begun expanding after the recent Covid-19 pandemic. While even a 25 per cent discount on medicines is capable of distorting the market, a 75 per cent discount on a market that had just begun to swell up is daylight robbery since it not only erodes the customer base of traditional retailers but also creates an unhealthy competition, one that is unsustainable in the long run.
Bhartia and Khandelwal said that by using consumer data, which is otherwise not available to traditional players, e-pharmacies like Pharmeasy & Medlife (owned by Dharmil Seth and investment from Temasek, etc.) and 1Mg (Prashant Tandon, investment from Sequoia and now slated to merge in Tata Group) Netmed of Reliance, Amazon and Flipkart have offered a minimum discount of 30 per cent at the start of the month and approximately 40 per cent discount at the end of the month to cater to the analysis and resultant trend that spending reduces end of the month.
The CAIT has demanded that beside general e-commerce where rules and policies are being flouted at a high magnitude level, the e-pharmacy has become another trade which is being targeted by these heavily funded companies to capture and monopolised at the cost of uprooting of lakhs of chemists and medicine traders across the country. Therefore, immediate intervention of the government is required to stop this menace.
Did Zomato buy Blinkit to offset its losses from online food delivery?
Online food delivery platform Zomato, which saw its stock tumbling below its IPO price as India reopened and retail food industry came back on track, had acquired quick-commerce grocery delivery platform Blinkit for a whopping Rs 4,447 crore (about $568 million). Will this acquisition change its future prospects?
Zomato already owned more than 9 per cent stake in Blinkit (earlier Grofers). While the earlier Blinkit deal was valued around $700 million, the drop in Zomato's share price reduced it to $568 million.
Zomato's stock is hovering around Rs 70, after sliding to nearly Rs 50 (it opened at Rs 76 during its mega IPO last year).
According to market experts, Zomato is facing severe cash flow problems as its operational cost is running quite high.
Zomato Founder and CEO Deepinder Goyal said on Friday that he is not getting into the quick commerce market because growth in food delivery is now saturating.
"Food delivery has a long runway ahead. In FY22, our Adjusted Revenue grew by 109 per cent over FY21 and we expect healthy growth to continue going forward," he noted.
According to him, quick commerce is a natural extension of Zomato's food delivery business.
"How is it a natural extension? Because it is also a hyperlocal business, just like food delivery. And, because it also caters to a need for quick delivery of products for our customers. Quick commerce will help us increase the customer wallet share spent on our platform and also drive higher frequency and engagement from our customers," he said in a company statement.
Zomato has grown at a CAGR of 86 per cent in the last four years to an adjusted revenue of $710 million "while the adjusted EBITDA margin has improved from (153 per cent) in FY19 to (18 per cent) in FY22".
The acquisition came as the quick commerce (10-minute delivery) segment is brewing with new hope as people prefer groceries and other home essentials at their doorsteps within no time after making an online order.
Startups like Swiggy Instamart, Zepto and Reliance-backed Dunzo, among others, are trying to defy the current slowdown, as they add more goods and daily essentials to their kitty and deliver them to their customers.
In December 2021, Swiggy announced to pour $700 million into Instamart.
Last month, 10-minute delivery platform Zepto raised $200 million, taking its valuation to around $900 million.
India's quick commerce market is all set to witness 15 times growth by 2025, reaching a market size of nearly $5.5 billion, according to Bengaluru-based market research firm RedSeer.
The total addressable market for quick commerce in India stands at $45 billion, and urban areas are driving this market on the back of mid-high-income households.
According to Akshant Goyal, Chief Financial Officer, Zomato, their food business is trending towards profitability faster than what they hadAthought at the time of the IPO last year.
"The timeframe for overall Zomato profitability does not change in our minds. In fact, we believe we will now get to profitability within the same timelines (as we thought last year) but with a much larger addressable market. We are also not envisaging any furtherAcapital raise to get to profitability in this timeframe," he said.
Goyal said that as a food company, "we are already tapping into the large food delivery opportunity in India".
"Customers (and data) are clearly signalling the macro trend that people are moving to unplanned and spontaneous purchases. To add to this, monthly order frequency on Blinkit app was 3.5x in May 2022, which is higher than that of food delivery on Zomato," informed Goyal.
Blinkit's gross order value (GOV) is fast catching up with Zomato's GOV in some key markets, therefore indicating that quick commerce will add a significant new addressable market to our business in the long term.
"In a sample market like Gurugram, Blinkit GOV is already 63 per cent of Zomato's food delivery GOV," Goyal added.
Quick commerce naturally extends across multiple categories including beauty and personal care, electronics, OTC pharma, stationery and other gift items, among others.
The company said it will keep the Blinkit app and brand separate from Zomato.
"We will explore ways in which Blinkit can benefit from Zomato's large customer base (and vice versa in the long term). Post the deal closure, we are going to start experimenting with various ideas that we have and see which all bear fruit, including having the Blinkit tab on the Zomato app," the company said.
Investor group acquires SaaS firm Zendesk for $10.2 bn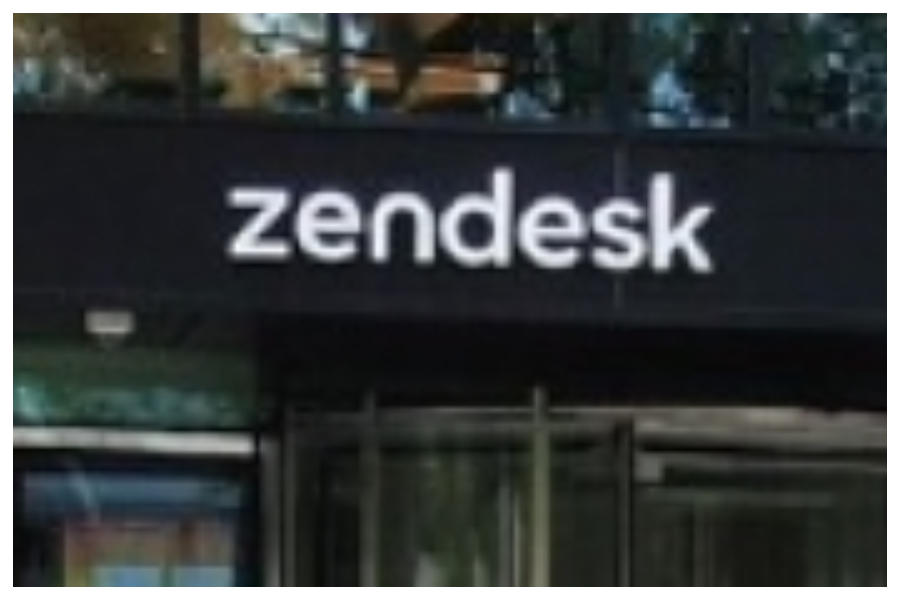 Software-as-a-service (SaaS) platform Zendesk has been acquired by a group led by global investment firms Permira and Hellman & Friedman in a $10.2 billion all-cash deal.
Under the terms of this agreement, Zendesk shareholders will receive $77.50 per share. The offer represents a premium of approximately 34 per cent over Zendesk's closing stock price on June 23.
Zendesk will become a privately held company upon completion of the transaction.
"This is the start of a new chapter for Zendesk with partners that are aligned with the strength of our agile products and talented team, and are committed to providing the resources and expertise to continue our growth trajectory," said Mikkel Svane, Founder, Chairman and CEO, Zendesk.
Zendesk started the customer experience revolution in 2007 by enabling any business around the world to take their customer service online.
Today, Zendesk connects more than 100,000 brands with hundreds of millions of customers over telephony, chat, email, messaging, social channels, communities, review sites and help centres.
The company employs more than 6,000 people across the world.
Bitcoin heading to zero, China warns investors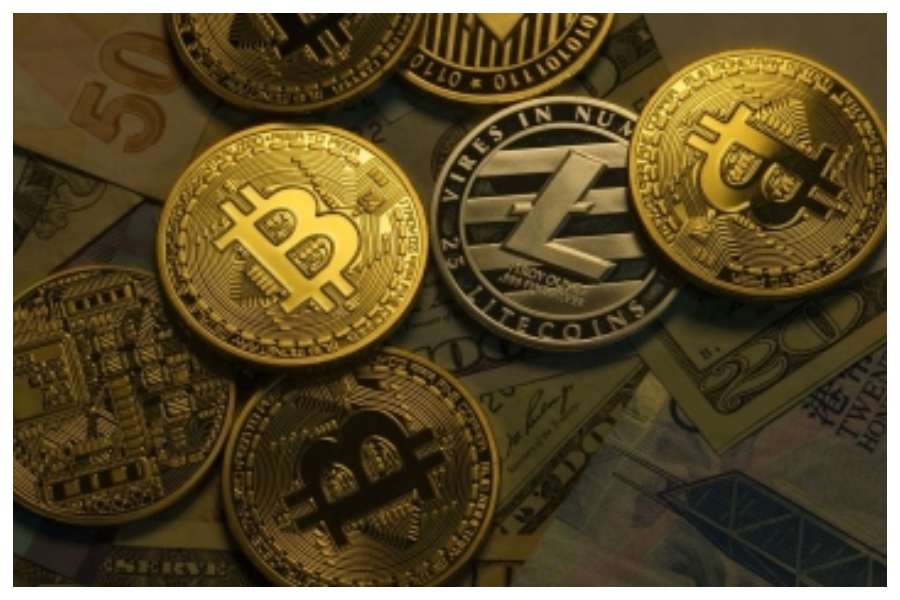 As cryptocurrencies reel under the global downturn, Chinese state-run newspaper Economic Daily has warned investors that the price of leading cryptocurrency Bitcoin is "heading to zero".
The warning came as the cryptocurrency market continued to face meltdown with Bitcoin hovering around $21,000 per digital coin on Saturday — a substantial drop from its record high of $68,000 in November last year.
"Bitcoin is nothing more than a string of digital codes, and its returns mainly come from buying low and selling high," the newspaper said.
"In the future, once investors' confidence collapses or when sovereign countries declare bitcoin illegal, it will return to its original value, which is utterly worthless," it added, reports South China Morning Post.
The Chinese government banned Bitcoin mining in July last year.
It has plans to launch its central bank digital currency (CBDC) called the digital Chinese yuan (e-CNY).
The country banned all cryptocurrency transactions last September and barred foreign crypto exchanges from operating within the country in 2018.
The Economic Daily earlier justified China's ban on cryptocurrency trading by taking examples of the collapse of stablecoins terraUSD and luna whose value reached zero.
The price of Bitcoin tumbled to a new low of $17,958 this month, before recovering to over $20,000 this week.
According to analysts, Bitcoin may hit a grim $14,000 this year.
The likely bottom range at $14,000 would represent a drop of around 80 per cent for Bitcoin from the $68,000 all-time high.
According to Coindesk, Bitcoin has historically experienced periods of asymptotic price run-ups followed by steep crashes, "typically played out over several months to two years".
Cryptocurrency watchers refer to these periods as "cycles".