Battle for UP: Mamata accuses BJP of attacking her in Varanasi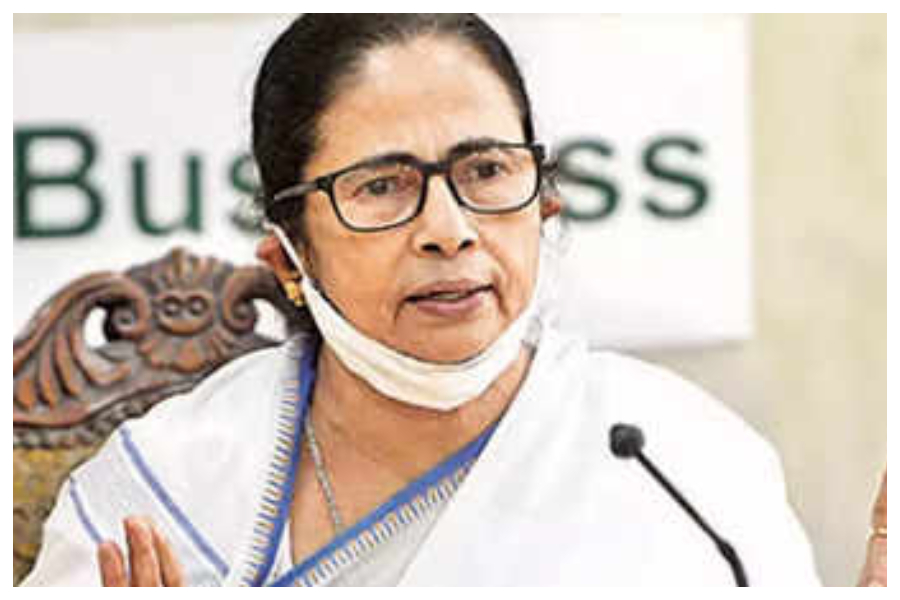 West Bengal Chief Minister and Trinamool Congress chief, Mamata Banerjee, on Thursday accused the BJP workers in Uttar Pradesh of attacking her car with sticks while she was going to take part in a Ganga aarti in Varanasi.
"Yesterday when I was going to Ghat from airport, I saw some BJP workers – who have nothing else except hooliganism in their brains – stopping my vehicle. They hit my car with sticks and told me to go back. Then I realised that they're gone," she declared.
Mamata Banerjee was in Varanasi to campaign for Akhilesh Yadav and his Samajwadi Party, which is widely seen as the ruling Bhartiya Janata Party's biggest rival.
Hitting back at the BJP, Mamata told the people 'Ek dhakka aur do' and they (BJP) are gone. She said that in UP now 'Khela Hobe'.
"I am not scared. I am not a coward. I am a fighter. I faced thrashings and bullets several times in my life. But I never bowed down. Yesterday, when they were surrounding me, I got down from my car and faced them to see what they can do. They are cowards," she said.
Mounting a frontal attack on UP Chief Minister Yogi Adityanath, she said, "He is not a saint. A saint should respect women. I am a woman. Am I not allowed to visit Varanasi, Azamgarh or Mathura? So many people from here go to Ganga Sagar in West Bengal and we welcome them."
She said that a saint should have ensured proper cremation of bodies during the pandemic.
"Bodies from here flowed into the Ganga River and reached West Bengal. We gave them a respectful cremation," she stated.
Mamata said that a true India is one who respects all shrines and religion. "They are going to villages and asking people to vote for BJP because they have taken 'namak'. The people should know that this is only till elections," she pointed out.
She asked people to vote for Akhilesh Yadav who is their own son and ensure a better life for themselves.
Teachers scam: WhatsApp chat hinting question paper leak recovered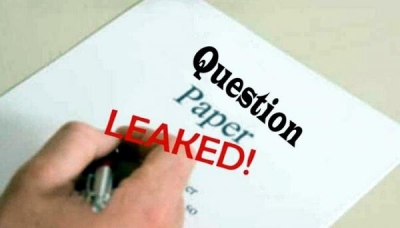 The Enforcement Directorate (ED), probing the multi-crore teachers' recruitment scam, has recovered WhatsApp chats hinting at possible advance leaking of question papers to select candidates who took the written examination for primary teachers' posts in West Bengal in 2016.
Sources said that the selective leaking of question papers were mainly done by the youth Trinamool Congress leader, Kuntal Ghosh, who was arrested by the ED from his residence on January 21.
The probe agency has also recovered Whatsapp chats indicating that Ghosh enjoyed the patronage of former state education minister and Trinamool Congress secretary general Partha Chatterjee.
From the documents seized from Ghosh's residence, the central agency officials have also recovered copies of the admit cards of certain candidates who appeared for the recruitment examination for primary teachers in 2016.
The ED sleuths have come across the names of 35 individuals who secured jobs as teachers in state- run schools by paying money to the arrested youth leader and all of them are currently employed with different schools. Each and every one of them will be questioned to take the investigation forward.
"The recruitment scam seems to be in multiple layers, which again have sub-layers involving multiple players and multiple angles. The uncovering of one layer is leading to other layers. That's why the investigation process is getting prolonged," said a legal associate of ED.
The fact that question papers were leaked to select candidates was established after the ED sleuths noticed that some extremely below-average candidates, as per their academic records, scored exorbitantly in the recruitment examination.
Sources said that the marks secured in their academic examinations did not justify their scores in their optical mark recognition (OMR) sheets.
Goa Police intensify night patrolling for women's safety
In a bid to curb street crimes and to increase safety for women, the Goa Police on Friday announced a special four-wheeler patrol 'Operation Jagruti' in the state's north district.
North Goa Superintendent of Police Nidhin Valsan told media persons that night patrolling will be intensified under this initiative.
"This exercise includes 38 Jagrut North District vehicles having 100 staff deployed from North District and other various units. There are 10 vital routes identified along with additional 40 internal routes in North Goa District in which these vehicles will be patrolling daily from 10 p.m. to 6 a.m.," he said.
Valsan said that besides this, they will attend to all the other calls received from the control room.
"The main intention of this exercise is to assist and help any distressed woman and child during odd hours," he said.
'Will act considering HC order', EC to SC on disqualified Lakshadweep MP's plea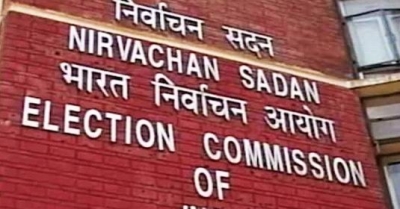 The Election Commission (EC) on Friday informed the Supreme Court that it will consider the Kerala High Court order, which suspended the conviction of Lakshadweep MP Mohammed Faizal in an attempt to murder case, and take action in accordance with the law.
Advocate Kapil Sibal, appearing for Faizal, submitted before a bench headed by Justice K.M. Joseph that the by-election cannot go on as the high court has suspended the conviction of his client.
Faizal's conviction had resulted in his disqualification from the Lok Sabha. The bypoll was announced by the EC after Faizal was disqualified following his conviction in the case.
Senior advocate Maninder Singh, representing the EC, contended before the bench, also comprising B.V. Nagarathna, that the action will be in accordance with law against the backdrop of the high court order.
Singh took strong exception to the allegations made in Faizal's petition that the poll body had acted in a malafide manner and questioned how a petition under Article 32 of the Constitution could be filed in the matter.
The bench said, "Without going into the allegations or pronouncing on any merits, we dispose of the writ petition recording the submission that action will be taken by the EC in accordance with law in light of the high court order of suspension of conviction."
Faizal, in his plea filed in the apex court, had argued that the bypoll was announced without awaiting the outcome of his plea for stay of conviction and sentence in the high court.
Earlier this month, the EC had said the bypoll to the Lakshadweep Lok Sabha seat will be held on February 27 along with the byelections to six Assembly seats spread across five states.
Faizal, leader of the Nationalist Congress Party, had moved the apex court challenging the EC's press note announcing by-election in his erstwhile Lakshadweep constituency, terming the announcement as was arbitrary, malafide and unlawful.