Maha crisis is BJP's ploy to get numbers for Prez poll: Mamata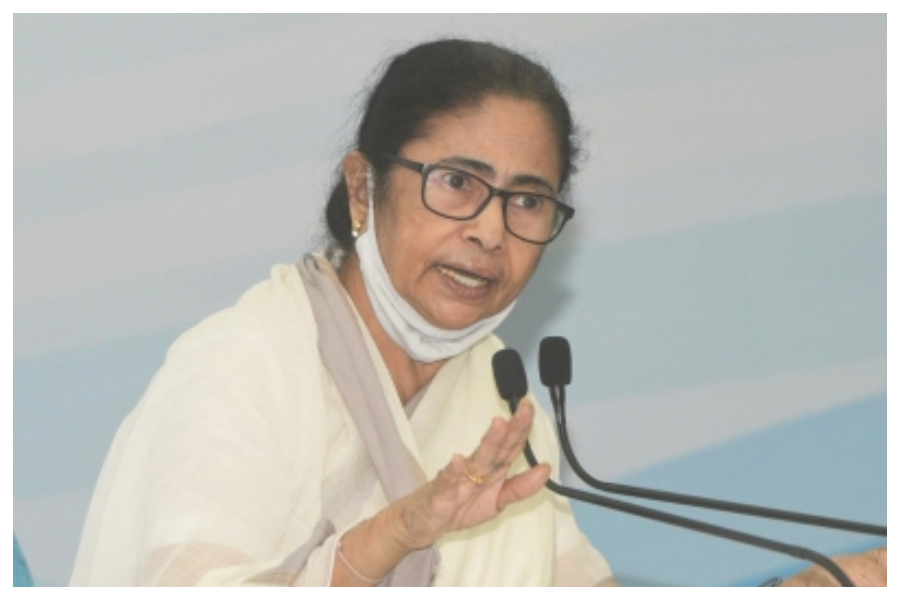 West Bengal Chief Minister Mamata Banerjee on Thursday launched scathing attack against the BJP over the Maharashtra political crisis and claimed that this is a deliberate ploy by the saffron camp to garner additional numbers in favour of its candidate for the forthcoming Presidential poll.
"The Presidential poll is round the corner. The BJP has approximately 1,00,00 less votes. So, they have chosen this time to topple the Maharashtra government in an unethical manner and using money power," the Chief Minister said.
Seeking justice for Uddhav Thackeray, Mamata Banerjee said that the BJP is bulldozing democracy and the federal structure in the country. "They are bulldozing the opposition everywhere especially when there are protests against their undemocratic gesture. In Tripura they are not allowing the people to vote freely. In West Bengal, they are hounding us by letting loose the central agencies, the CBI, the ED and National Human Rights Commission," the Chief Minister said.
She concluded with a latent caution to the BJP that some day the latter might be paid back in the same coin. "You will be out of power some day or the other. Then what will you do? So do not try to topple the government using money power. Someday you might also face the same situation," Mamata said.
Meanwhile, her nephew and the Trinamool Congress national general secretary, Abhishek Banerjee mounted attack on Assam Chief Minister Himanta Biswa Sarma and said that at a time when Assam was reeling under severe flood, the Chief Minister was busy hosting rebel MLAs from Maharashtra.
Incidentally, his comments came at a time when his wife was facing the questioning by the ED officials relating to the coal smuggling case in West Bengal.
"As ASSAM DROWNS,@BJP4AssamGovt is busy following orders from Delhi to play HOST to REBEL MLAs. I wish CM@himantabiswa cared more about the flood-affected victims and less about toppling the Maharashtra Govt. PRIORITIES are clear for a REMOTE CONTROLLED SUBSERVIENT Govt," Abhishek Banerjee said in a Twitter message on Friday.
Incidentally on Friday morning, Trinamool Congress workers in Assam also registered protest demonstrations in front of the hotel in Guwahati where the rebel Shiv Sena legislators from Maharashtra are putting up.
Maharashtra: 4 killed as truck rams into tempo on Ahmednagar-Pune highway
The accident, in which the truck driver also suffered injuries, took place near Kamargaon on the Ahmednagar-Pune highway in western Maharashtra.Four people were killed and seven others injured after a truck collided with their tempo on a highway in Ahmednagar district of Maharashtra in the early hours of Thursday, said police.
The accident, in which the truck driver also suffered injuries, took place near Kamargaon on the Ahmednagar-Pune highway in western Maharashtra.
According to the police, approximately 15 people were returning to their native place in Shirur tehsil of Pune district in a vehicle after visiting some religious sites in Ahmednagar district.
A truck coming from Pune suddenly veered off from its path, jumped the divider and collided with their vehicle. Three people died on the spot, while another person succumbed to his injuries in hospital," said an officer from the Ahmednagar police.
He said seven other passengers in the ill-fated vehicle were injured and were being treated at a hospital.
According to the police officer, a case has been filed against the truck driver under relevant sections of the Indian Penal Code.
Bollywood director Pradeep Sarkar, who made 'Parineeta', 'Mardaani', dies at 67
National Award winner and veteran film-maker Pradeep Sarkar, noted for making sensitive and powerful films like 'Parineeta' and 'Mardaani', passed away here after a prolonged illness, early on Friday morning, family sources said.
He was 67 and his funeral rites shall be performed at the Santacruz Crematorium this afternoon at 4 p.m.
According to his friends and associates, he was rushed to a hospital last night for kidney and related ailments, but failed to survive and breathed his last early this morning.
Prominent Bollywood biggies like Ajay Devgn, Manoj Bajpayee, Ashoke Pandit, Nitu Chandra-Srivastava, Hansal Mehta, Neil Nitin Mukesh and others mourned and paid tributes to Sarkar as the news broke out.
Starting his entertainment career with commercials and music videos in the early 1900s, Sarkar debuted as a director with 'Parineeta' (2005) starring Sanjay Dutt, Saif Ali Khan and Vidya Balan.
Over the years, he made other films like 'Laaga Chunari Me Daag' (2007), 'Lafangey Pandey' (2010), 'Mardaani' (2014), 'Helicopter Eela' (2016), and co-edited the superhit Vidhu Vinod Chopra film 'Munna Bhai MBBS' (2003).
Since 2019, Sarkar has also directed web series like 'Coldd Lassi Aur Chicken Masala', 'Arranged Marriage', 'Forbidden Love', 'Duranga'.
NMMC refuses to allow media during hearing on Navi Mumbai Development Plan.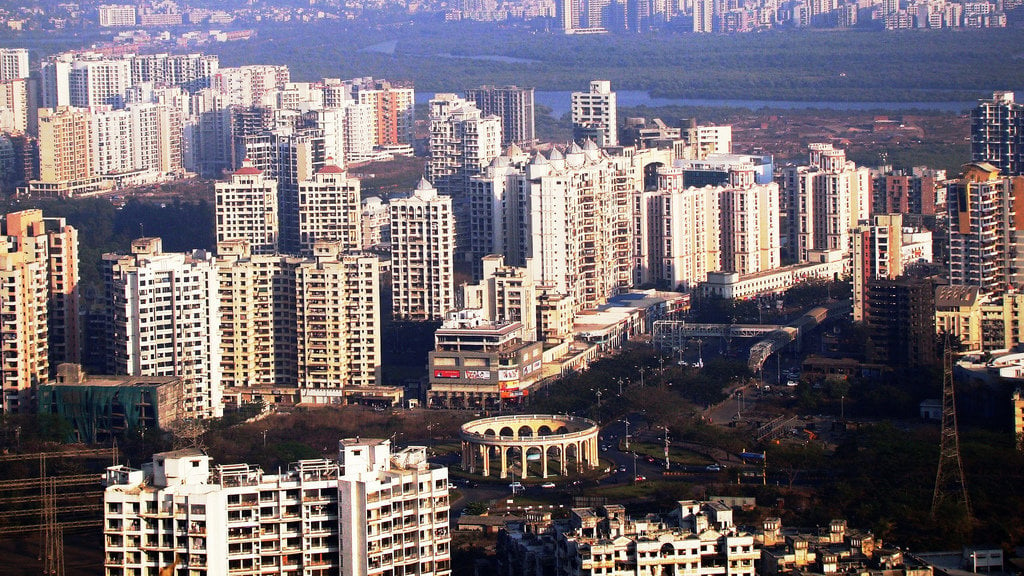 The Navi Mumbai Municipal Corporation (NMMC) has cleared that media persons will not be allowed during the hearing on objections and suggestions received for the Draft Development Plan (2018-2038) of the city.The Navi Mumbai Municipal Corporation (NMMC) has cleared that media persons will not be allowed during the hearing on objections and suggestions received for the Draft Development Plan (2018-2038) of the city.A statement issued by civic administration stated that proceedings regarding the development plan are of statutory nature and it is necessary to carry out the said process within the prescribed time limit. Therefore, in such a situation, it will not be possible to postpone the said hearing and have a live telecast of the hearing on Youtube and Facebook to the journalists.
The Navi Mumbai Municipal Corporation (NMMC) received a total of 15,261 objections and suggestions in 80 days including 20 days extension after publishing the draft development plan.
The hearing of all 15,261 objections and suggestions will be completed in six days from March 14 to March 28 and March 29 has been reserved for an emergency.Every ward has given time as per the number of objections and suggestions. Airoli, Belapur, Vashi and Turbhe wards will get two slots each for the hearing.Similarly, Koparkhairane and Sanpada will get three slots and Ghansoli will get four slots and finally, Nerul will get five slots for hearing.The hearing will be held at the Knowledge Centre of NMMC headquarters from 9 am and 6 pm with an hour break between 1 pm and 2 pm.
On the last day, March 28, hearings on objections and suggestions of CIDCO will be heard. CIDCO submitted a total of 625 objections and suggestions regarding the reservations put up by NMMC in the DP 2018-38. It raised its objections on 385 plots that NMMC reserved for various public amenities. But there are no objections to 240 plots, reserved in the DP.Since Navi Mumbai is a planned city, there is very little scope for further development and even in DP, the civic body admitted that the city is developed upto 95% with only 5% vacant land available for future development.The first DP was prepared by CIDCO and sanctioned by the government in 1979. Even after its formation, NMMC has been following the development control regulations (DCR) formed by CIDCO and there has been a demand for fresh DP to look into micro issues. CIDCO's 1979 DP was a structural development plan.
Initially, there were a low number of objections and suggestions and political parties, as well as social activists, alleged that the civic body did not carry out adequate awareness regarding the development plan of the city for the next 20 years.