As 2 Shinde Group MLAs kick up row, MVA slams CM's 'Goon Sena', seeks action
The Opposition Maha Vikas Aghadi attacked Maharashtra Chief Minister Eknath Shinde after two of his MLAs grabbed headlines — one for professing and the other for practicing — violence, here on Tuesday, ahead of the Maharashtra Legislature Session starting on Wednesday.
The two law-makers are: Prakash Surve from Magathane (Mumbai) and Santosh Bangar from Kalamnuri (Hingoli), whose fury in words and deeds have gone viral on social media evoking sharp reactions.
An aghast Nationalist Congress Party's Leader of Opposition Ajit Pawar sarcastically asked why the regime — whose fate is still pending in Supreme Court — displays so much 'masti'.
Shiv Sena Deputy Leader Raghunath Kuchik lashed out at the CM's Group labelling it as "not Shinde Sena but Goonde Sena", and even warned of retaliation after getting the green signal from the Sena President and former chief minister Uddhav Thackeray.
Maharashtra Congress President Nana Patole asked whether — after grabbing power illegally – 'power has gone to their heads' as they are now inciting violence and indulging in violent acts against a government servant, and said the party will raise it in the Legislature.
Flaying the ruling alliance of Shinde Group and Bharatiya Janata Party's Deputy CM Devendra Fadnavis, Congress chief spokesperson Atul Londhe said lawmakers must never cross their limits or it will spell chaos for democracy.
"Today they are doing all this, tomorrow they will run 'Kangaroo Courts' to deliver instant justice, without trial as per their whims and fancies. The Congress demands strict exemplary action against the errant MLAs from the CM and DCM," Londhe said.
Addressing a meeting on Sunday, Surve said while the (Shinde) Group will not get into a scrap with anyone, if someone antagonizes them, then they will not be spared, and added darkly — "nobody's 'dadagiri' (bullying) would be tolerated… you bash them up, I will protect you".
"If you can't break their arms then break their legs… 'Thok do', show them their place. Don't worry… I, Prakash Surve will get you out on bail the next day," the Shinde Group MLA thundered, even as his band of supporters lustily cheered.
On Monday, Bangar went a step ahead to allegedly abuse, threaten and even assault a catering manager for reportedly dishing out sub-standard mid-day meals to unorganised labourers in the Hingoli district.
Bangar shouted and abused the unidentified manager and then slapped him for serving 'burnt chapatis', plain rice and bland vegetables, claiming he had received complaints in the matter.
He later called up another official and barked an earful, accusing him of corruption and warned he would "show them who is Bangar" as the person at the other end attempted to mollify him.
Pawar said he was shocked by the language of the Shinde Group MLAs Surve and Bangar, with the latter even vowing to continue in the same (violent) style, and pointedly asked: "They are displaying such 'masti'… Is this acceptable to Shinde and Fadnavis and BJP?"
He made it clear that there is the Constitution, the courts and rule of law, but "some people think they are above the laws" and are blatantly taking the law into their hands.
"Balasaheb Thackeray always taught us to protect the helpless and needy people, but see what this 'Goonde Sena' is doing… The people will teach a lesson to the Goonde Sena through the ballot box," Kuchik, who is also Bharatiya Kamgar Sena General Secretary, said in a strong reaction.
Meanwhile, taking strong umbrage over Surve's threats, the local Shiv Sena unit has lodged a complaint with Dahisar Police Station, while Bangar declared he was not scared of the consequences and will discuss it with the CM and raise the matter in the legislature.
The opposition criticized the government after the death of 31 people, including 12 children, in Nanded hospital.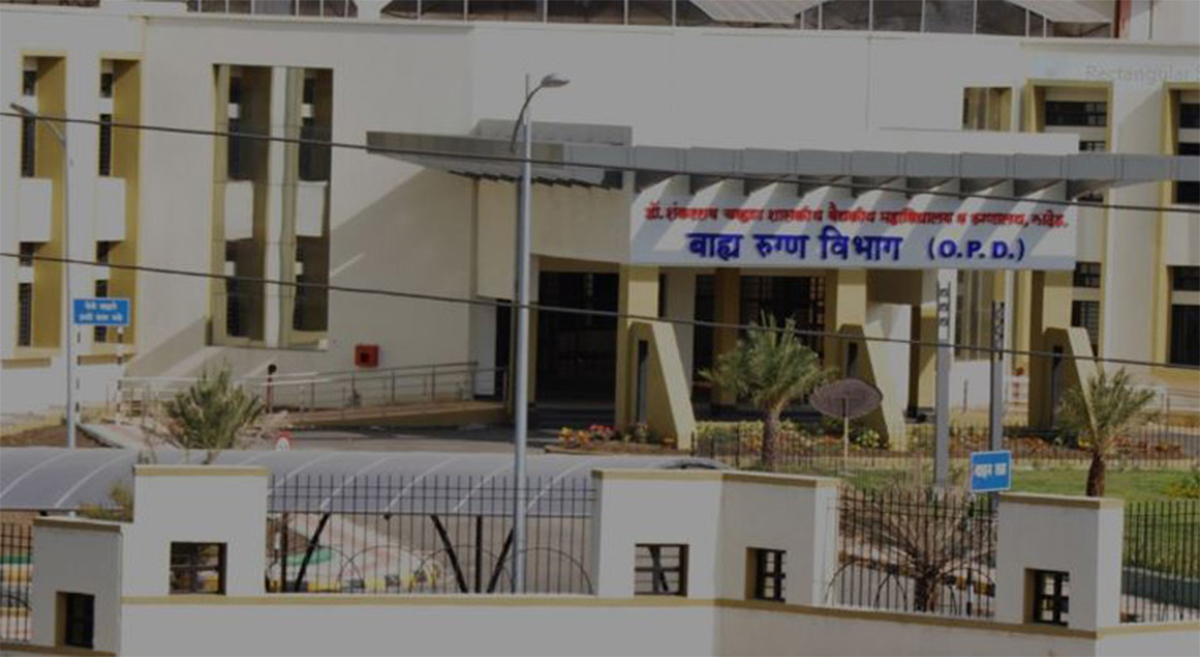 Mumbai: (Yusuf Rana) The total death toll in 48 hours has reached 31 with the death of 7 people, including 4 infants, who were undergoing treatment at Shankarrao Chavan Government Hospital in Nanded. These deaths have shocked the people of the state. The public demand is gaining momentum that the incidents of deaths in the last 24 hours at Shankarrao Chavan Government Medical College and Hospital in Nanded are serious and should be thoroughly investigated. After this, the opposition attacked the government, Eknath Shinde, Fadnavis and Ajit Dada Pawar. Senior leader and National Congress Party chief Sharad Pawar criticized the Eknath Shinde government for these deaths and said that this incident highlights the failure of the government machinery. And demanded. Critical response to ensure the safety of patients in the future. Pawar officially took to social media and wrote on Twitter that "24 people, including 12 infants, died in a government hospital in Nandir in 24 hours. This incident is truly shocking." Pawar said 18 people died at Kalwa Hospital of Thane Municipal Corporation. Sanjay Rawat also targeted the BJP government and said that the state of cleanliness in Maharashtra has always been high but the way all the government departments of Maharashtra have been working for the last one year, neither the Health Minister nor The health department is worried. Work. No doctor is working, no one is in control. Health department is the most neglected department in Maharashtra. Sanjay Rawat said that the oxygen incident took place in Gorakhpur, Uttar Pradesh. More than 200 children died. The condition of the entire country is the same but the condition of Maharashtra is different. Medical service here has always been good. For the last one year, all the government employees of Maharashtra have been working like this. Neither the health department is working, nor the government doctors, even the Health Minister is not concerned. Nobody has control. Former chief minister and senior Congress leader from Nanded Ashok Chavan said that apart from these deaths, the condition of 70 more patients referred from other private hospitals in the district is said to be critical. "I spoke to the dean of the hospital, who said there was a shortage of nursing and medical staff," Chavan said. Some equipment is not working and some departments are not working due to various reasons. This is a very serious problem. Shiv Sena (UBT) deputy leader Sushma Andhra alleged negligence and cited the similar death of 18 patients at the Chhatrapati Shivaji Maharaj Government Hospital in Thane in mid-August. Andre said, "It is clear that Health Minister Sawant is ineffective and the CM should either accept his resignation or dismiss him. Criticizing the government, Nationalist Congress Party MP Supriya Sole strongly condemned the widespread deaths and said this triple engine government is responsible for the deaths of all 24 innocent people. NCP spokesperson Vikas Lavande said the deaths occurred due to government negligence and lack of medical supplies. It is unfortunate for the government to promote festivals and events. Hospital Dean S. Vakude says that 6 boys and 7 girls died due to various reasons. While another 12 adults have died, most of them due to snake bites. He claimed that many patients had come from far away places. The hospital faced problems due to budget constraints and lack of timely procurement of appropriate medicines for them, among other problems. Priyanka Chaturvedi of Shiv Sena (UBT) said, "This is shameful, please don't let them die." Rather, it is murder due to the gross negligence of an unconstitutional state government. They are so busy planning impressive events or foreign trips that they forget their primary function of serving the state.
Lok Sabha Elections 2024: Shiv Sena (UBT) May Contest 8 Of 10 Seats In Mumbai Metropolitan Region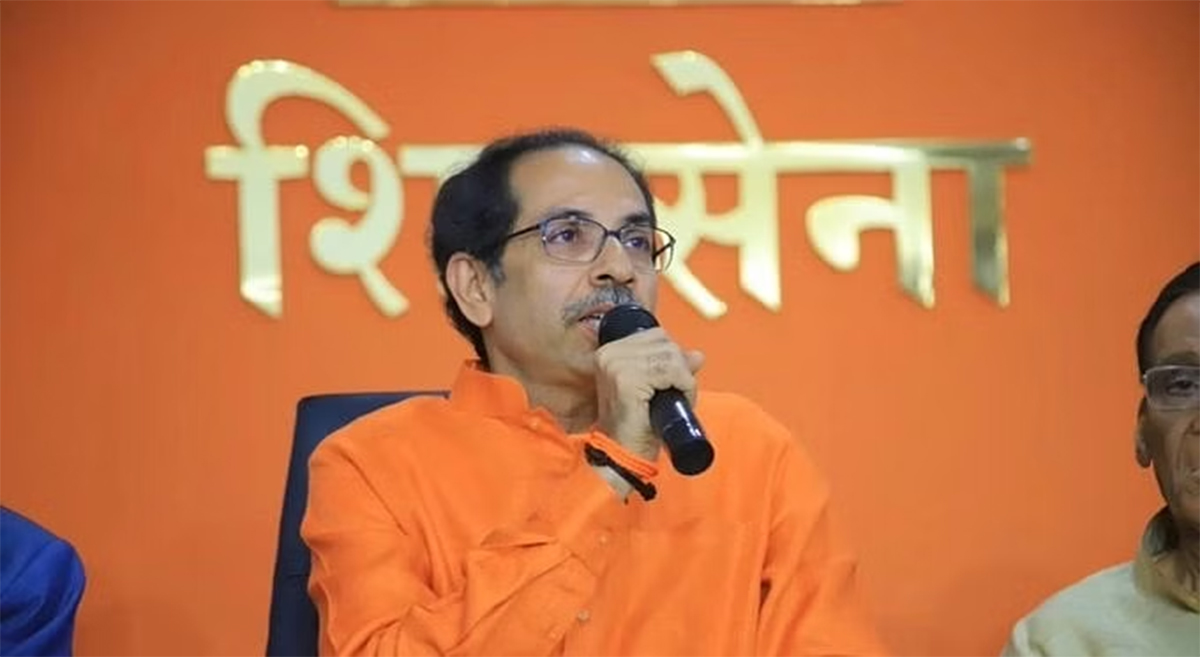 Mumbai: The Uddhav Thackeray-led faction of Shiv Sena is keen to contest 8 out of the 10 Lok Sabha constituencies in the Mumbai Metropolitan Region with some 'give and take' in the next elections, sources said on Tuesday.
Thackeray has been holding consultations with the party workers and leaders for the last few days. On Tuesday, he met with office-bearers from the Mumbai North East and the Mumbai North Lok Sabha constituencies.
The Shiv Sena (undivided) had won three of the total six LS constituencies in Mumbai in 2019 when it contested in alliance with BJP.
Besides Mumbai South, Mumbai South Central, and Mumbai Northwest seats, the Shiv Sena had also won Kalyan, Thane, and Palghar seats in the last elections. 
However, MPs from Mumbai South Central, Mumbai North West, Palghar, and Kalyan have switched their loyalties to the Shiv Sena led by Maharashtra Chief Minister Eknath Shinde.
The Shiv Sena (UBT) has now staked claims to Kalyan, represented by CM Shinde's son Shrikant Shinde, Thane, Palghar, and Bhiwandi seats in the MMR region along with the Mumbai North East.  
"Ready to leave 2 seats for Congress and NCP"
"We have a candidate in the former Mumbai North East MP Sanjay Dina Patil who has joined Shiv Sena (UBT) and we are keen to contest from this seat. We are ready to leave Mumbai North Central and Mumbai North seats for the Congress and the NCP," Shiv Sena (UBT) sources said. 
The Congress had contested the Bhiwandi seat in the previous elections but we are keen to fight this time, they said.
BJP's Poonam Mahajan had defeated Priya Dutt of Congress from Mumbai North Central. The Mumbai North seat is a BJP fortress. In 2019, sitting MP Gopal Shetty won with a huge margin by defeating actor-turned-politician Urmila Matondkar, who contested on Congress ticket.
BJP's Kapil Patil had defeated Congress' Suresh Taware in Bhiwandi while the Palghar seat was won by Shiv Sena (undivided).
"We will discuss our stand with Maha Vikas Aghadi (MVA) allies during deliberations," sources said.
Mumbai: 2 More Corporators Join Shinde Faction Of Shiv Sena; Tally Reaches 35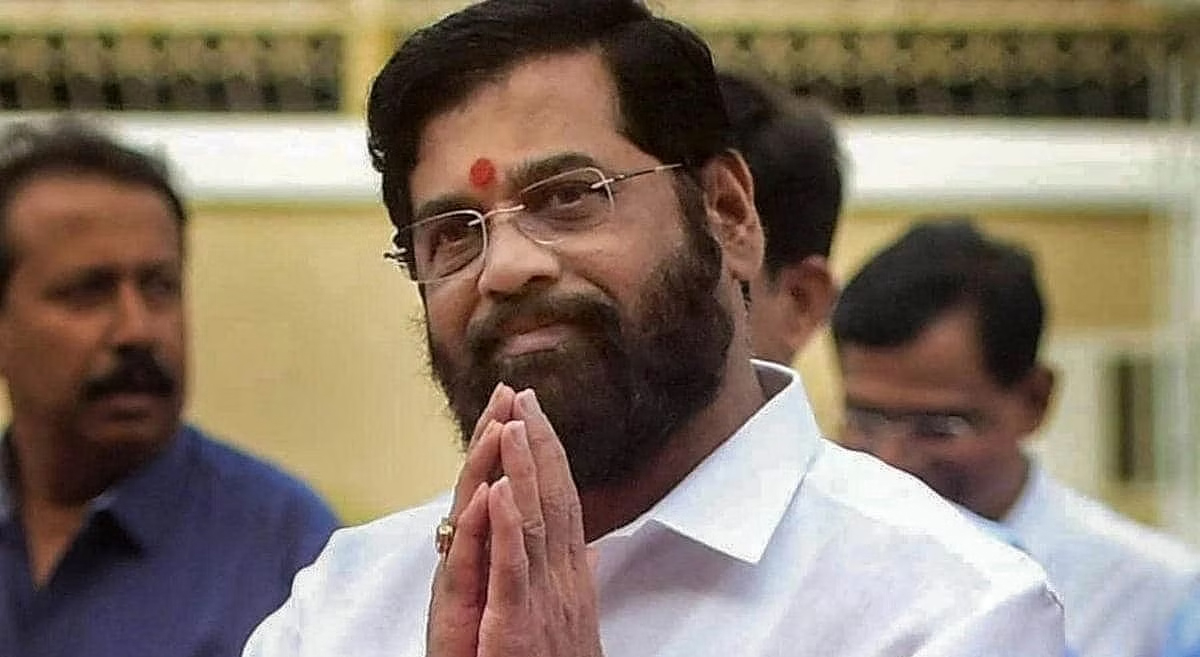 Two more former corporators from Chandivali, Leena Shukla and Harish Shukla, joined Shiv Sena in presence of Chief Minister Eknath Shinde on Tuesday taking the total number of corporators in Mumbai who have joined the party to 35. Congress block Women's wing president Maya Khot, vice president Jaya Nadar and several other party workers too joined the Shiv Sena also with the two former corporators.
Impressed with working style of CM Shinde
While giving the credit for the development in Mumbai to CM Shinde, Leena Shukla said that impressed with the working style of CM Shinde, she and her fellow workers decided to join Shiv Sena. She also vouched to work for Shiv Sena in order to see that CM Shinde continues to be in the seat.
While welcoming the former corporators, CM Shinde said that the change in the pace of Mumbai's infrastructure development after the MahaYuti government came to power is noticeable and people have given the mandate for them.
Most projects stalled due to personal ego during MVA rule
"During the MVA rule all the work had almost come to a standstill. COVID was a reason for the initial few months, but even after that the development didn't get the impetus it needed. Most of the projects were stalled due to personal ego. Actually it is the duty of every Chief Minister to keep away their personal likes and dislikes and take decisions in the favour of the state's best interests. But, it wasn't so during the MVA rule," CM Shinde said while criticizing Shiv Sena (UBT) chief Uddhav Thackeray without naming him.
"Mumbai is a city of international repute and its residents are entitled to get amenities of that stature," CM Shinde said, adding that the new dispensaries started by his government are serving the poor. He also said that he also ensured that the BMC workers get good conditions so that they will work for the betterment of the city with all their heart.
CM also said that his party is gaining power day by day and added that he now has 35 corporators who were elected in 2017 with him. Shinde also criticized Shiv Sena (UBT) for rampant corruption in running the city as well as handling COVID situation and added that he never betrays those who trust him with pure heart.