In the Gulf, workers and diplomats join hands to celebrate India's Independence Day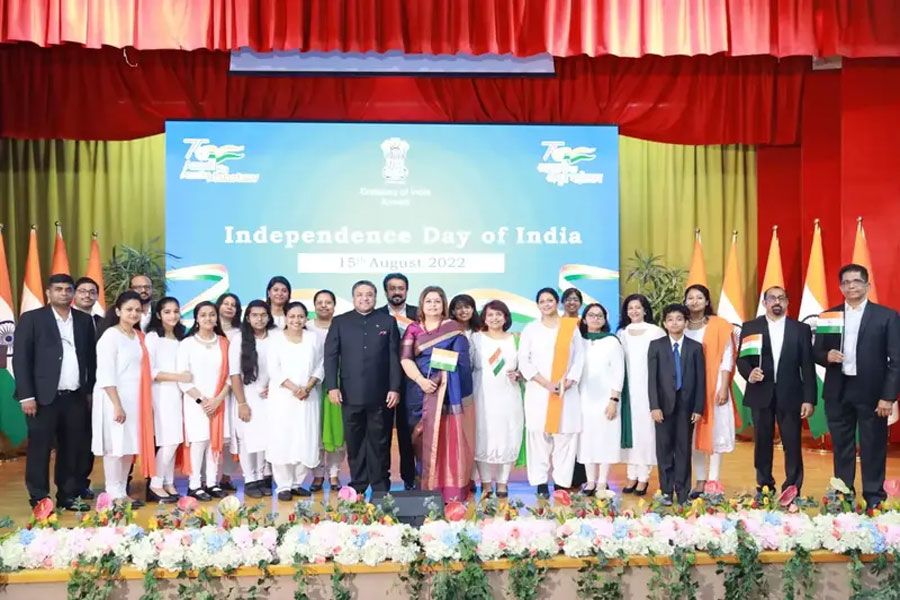 Thousands of Non-Resident Indians (NRIs) across the Gulf on Monday proudly celebrated India's Independence Day, amid the unfurling of the tricolour and distribution of sweets.
The commemoration of Independence Day and flag hoisting is customary at Indian missions. However, the display of tricolour has assumed special significance this year as it has docked with the viral 'Har Ghar Tiranga' campaign.
Numerous patriotic Indian workers engaged at different work sites have celebrated the event by cutting cakes and distributing sweets. In early morning hours several NRIs thronged to Indian missions by leaving their work aside to commemorate Independence Day and singing to the tune of the national anthem.
In the United Arab Emirates (UAE) where the largest number of Indian nationals live and work, Ambassador Sunjay Sudhir led the celebrations by hoisting the Indian tricolour at the Indian Embassy in Abu Dhabi. He paid floral tribute at the bust of Mahatma Gandhi.
Sudhir pointed out that under the visionary leadership of Indian Prime Minister Narendra Modi, the tricolour has gained further respect globally. He added: "Today, wearing the tricolour, or flashing the Indian passport, evokes respect for Indians."
Sudhir read out excerpts from the speech made by Indian President Droupadi Murmu.
The tricolour was also unfurled by the Consul General of India in Dubai by Aman Puri, at the Indian Consulate in Dubai.
The event marked with zeal as part of 'Har Ghar Tiranga' with a variety of programmes in Dubai despite adverse weather conditions. In the Dubai 'Marina a Yacht' that displayed the tricolour was conspicuous. In Sharjah, blue collar workers participated in an exclusive event held by the Indian Association.
In Saudi Arabia, which houses the second highest number of Indians, Indians celebrated Independence Day with enthusiasm and joy, with DCM N. Ram Prasad hoisting the national flag and paying floral tributes to the father of the nation.
The Indian employees working in a key infrastructure project in Ras Al Khair, seashore town, among others celebrated Indian Independence Day by cutting a cake and distributing sweets.
"Though away from home, we took part in 'Har Ghar Tiranga' ," said Riyadh-based Ch. Shiva Reddy, hailing from Hyderabad.
In Jeddah, Consul General Md. Shahid Alam hoisted the national flag. Enthusiastic celebrations were also held in Kuwait, Qatar, Bahrain and Oman.
(Irfan Mohammed is a Jeddah-based journalist. Views expressed are personal and exclusive to India Narrative)
(The content is being carried under an arrangement with indianarrative.com)
Growth of bank deposits slowed down in FY2022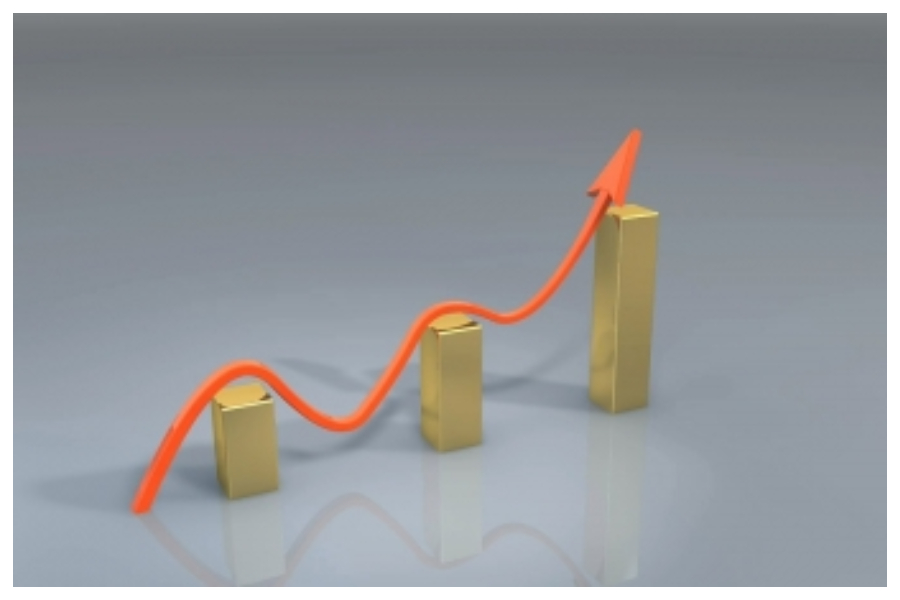 The growth of bank deposits across the market have slowed down to 10 per cent year-on-year (YoY) as per the Reserve Bank of India's (RBI) data, said Kotak Securities Ltd in a report.
According to the report, there is a perceptible slowdown in the bank deposit growth in metropolitan, semi-urban and rural India with household savings being relatively weak.
Further the bank branch expansion has slowed down mainly by the public sector banks.
The report said private banks continue to gain market share but their dominance is much more in urban markets as compared to rural and semi-urban markets.
The current account, savings account (CASA) deposits has slowed although the ratio has moved up higher to approximately 45 per cent led by higher savings ratio in recent years.
The private banks have increased their market share in current account and in the corporate segment while public banks have been losing share steadily in the household and government sectors, Kotak Securities said.
As per the report, the duration of term deposits continues to fall, especially post Covid and the share of non-individuals is quite high at 45 per cent of the overall term deposits.
Given the nature of deposits where non-individuals have a higher share in term deposits, the duration of these deposits has declined but it raises concern as it is likely to be sensitive as interest rate reverses, Kotak Securities said.
The growth of CASA deposits is at a much faster pace than term deposits partly driven by slower demand for deposits as loan growth has been slow or probably due to excess savings during the Covid period.
"As loan growth recovers, we are likely to see a greater push towards mobilising deposits, which implies that the competition would shift from CASA deposits to term," Kotak Securities said.
The trend to save through CASA deposits is much higher post demonetization and has accelerated during Covid as well. Trends are showing a sign of reversal as the growth rate has started to slow across regions and banks.
5G-ready car sales cross 500K first time ever globally
The connected car penetration surpassed that of non-connected cars for the first time ever globally, capturing almost 50.5 per cent share in the second quarter (Q2) this year.
5G-ready car sales surpassed half a million, though 4G accounted for 90 per cent of connected car sales.
According to Counterpoint Research, the US overtook China to lead the global connected car market and the top five automakers were Volkswagen, Toyota, GM, Stellantis and Hyundai.
The US, China and Europe accounted for nearly 80 per cent of connected car sales in the quarter.
"The US market trailed China in terms of connected car sales in the first quarter of this year. However, with the resurgence of Covid-19 and plant shutdowns in China from March onwards, the US overtook China," said senior analyst Soumen Mandal.
According to the report, automakers are focusing on using powerful on-board computers for next-generation connected mobility.
"4G cars still dominate the global connected car market, capturing 90 per cent of shipments in Q2 2022, whereas 5G cars accounted for around 7 per cent. Although 5G's share will continue to increase, 4G will see increased sales on a yearly basis until 2027," said Research Vice-President Peter Richardson.
Non-connected cars have been steadily declining as automakers prefer to upgrade their portfolio with factory-fitted embedded connectivity even in base model variants.
Luxury brands like BMW, Mercedes and Audi were the first to introduce connected cars with inbuilt Wi-Fi, even before the initial push towards connected vehicles came from government mandates like eCall.
According to the report, there are several factors hindering the proliferation of 5G for cars, such as high prices of 5G NAD/TCU, and patchy network coverage even where 5G has been launched which, in turn, means limited availability of 5G capable cars.
Furthermore, there is only nascent adoption of ADAS/AD levels. Currently, there are few Level 3 capable models and all use 4G.
"We expect that mass adoption of 5G connectivity will only occur after 2025, when most of these issues will have been resolved,a said Richardson.
Rupee slips down against dollar on oil price increase
Rising international oil prices saw the Indian rupee depreciating to Rs 81.94 against the US dollar.
The rupee opened at Rs 81.52 on Thursday at the interbank forex market and then went down to Rs 81.94.
Experts said demand for dollars from oil importers resulted in a fall in rupee.
The oil prices are expected to climb up as the producing nations have announced their plans to cut production.