After Swapna, now Anita likely to spell trouble for Kerala CM
Even before the furore over Kerala gold smuggling case accused Swapna Suresh's allegation against him could end, fresh trouble seems to brewing up for Kerala Chief Minister Pinarayi Vijayan after another "controversial" woman Anita Pullayil was spotted at the LKS meeting here.
Anita was in the news a few years ago when she was seen with Vijayan, the then State Industries Minister E.P.Jayarajan and the then State Police chief Loknath Behra in important events.
For the past couple of days, Anita, who is settled in Italy has been the cynosure of all eyes when she was spotted at the Loka Kerala Sabha (LKS) a meeting of the Kerala diaspora, here.
LKS is a global meet of Keralite diaspora settled outside Kerala and was first introduced by the Vijayan government in 2018. While the second edition was held in January 2020, third concluded here on Sunday.
She made news ever since 54-year-old Kochi resident Monson Mavunkal was arrested by the Crime Branch police from his home-cum-museum, last year after victims approached Vijayan with their complaints that they were swindled of Rs 10 crore by this 'master fraud', who managed to even take the top most Kerala Police officials for a ride.
Anitha, whose pictures with Mavunkal surfaced, was also seen in the company of Vijayan and former DGP Loknath Behra, among others.
Hailing from Thrissur, Anitha is based out of Italy and took the LKS route to get acquainted with not just Behra, but also to Mavunkal and numerous other bigwigs.
After Mavunkal was arrested last year, the Crime Branch police took her statement too and hence she was treated as a persona- non-grata , but when TV channels spotted her last week, it became big news.
Soon after vice-chairman of the organiser of the LKS P.Sreeramakrishnan- a former speaker of the Assembly and a top CPI-M leader — said that she was not an invitee and perhaps she would have come to take part in the open forum.
But the Congress opposition which had boycotted the LKS in wake of attacks of its party headquarters and other party offices allegedly by the CPI-M workers, expressed surprise as to how such a person could walk into the high security Kerala Assembly where the LKS was underway where even MPs could enter only with a pass.
Meanwhile, Assembly Speaker M.B.Rajesh, the main host of the two-day event, has odered a probe ino the incident.
The organisers, however, is yet to release the full list of invitees.
Vijayan, who is underfire after Swapna accused him and his family of being involved in smuggling gold and currency, is presently moving in a high security cordon.
He participated in the LKS only once in the online mode citing ill health.
Meanwhile, the opposition is now waiting for the Speaker's report on how Anita could dodge the security personnel and enter the venue where a fresh Assembly session is scheduled to begin on June 27.
All eyes are on Swapna who is slated to appear before the Enforcement Directorate officials on Wednesday.
Horrific video! Man lifts his wife & jumps on Kolkata metro track on seeing train's arrival, here's what happened next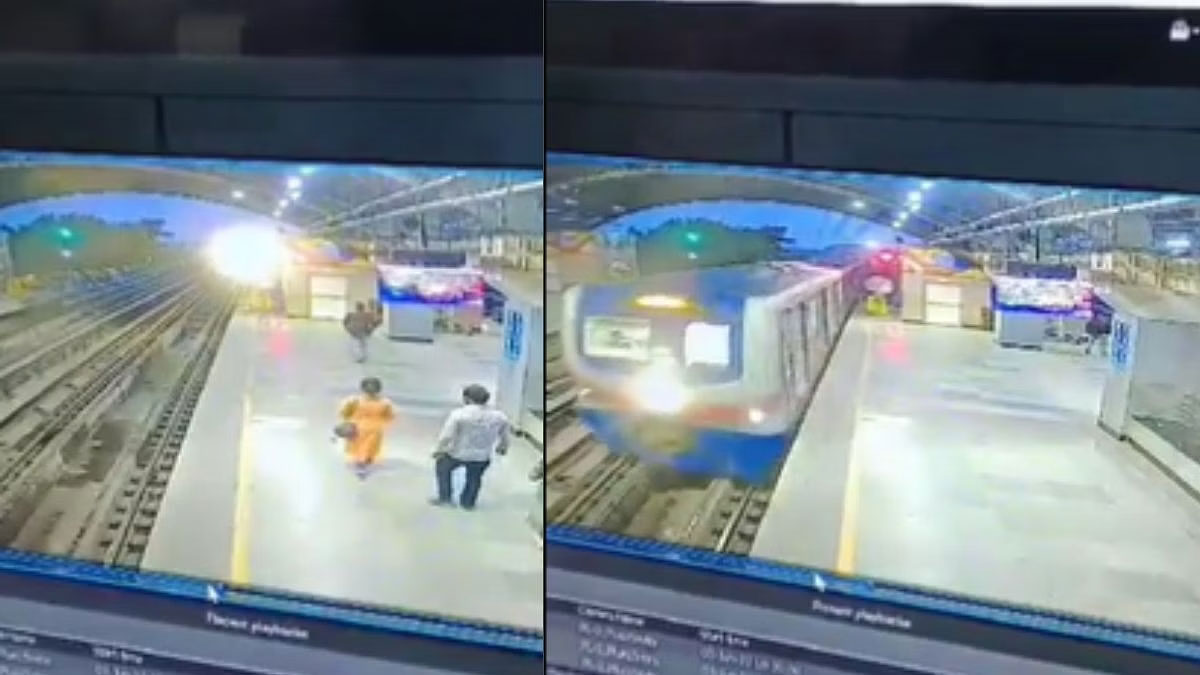 In a horrific incident in West Bengal, a couple was seen trying to die by suicide on metro tracks. A man at the Noapara station platform of the Kolkata metro, on seeing the train's arrival, hugged and lifted his wife and jumped in front of the transport with her.
Couple jumps before metro rail trying to die by suicide
In the video, we can see a couple casually walking on the metro platform and no sooner taking a drastic decision to end their lives. As the metro coach entered the premises, the man rushed towards his wife and jumped to the tracks with her. The duo was seen coming under the moving train, however, were rescued by the metro staff there.
Rescued by staff
The incident reportedly took place at 6.34 pm on Saturday, leading to a service disruption on the Kolkata Metro's North-South Line. Within an hour of the suicide attempt, the services resumed in the entire stretch – from Kavi Subhas to Dakshineswar.
Oil prices rise as Saudi Arabia announces output cuts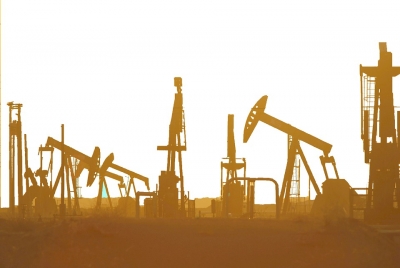 Oil-producing countries have agreed to continued cuts in production in a bid to shore up flagging prices, the media reported on Monday.
Saudi Arabia said it would make cuts of a million barrels per day (bpd) in July and OPEC+ said targets would drop by a further 1.4 million bpd from 2024, reports.
OPEC+ accounts for around 40 per cent of the world's crude oil and its decisions can have a major impact on oil prices.
In Asia trade on Monday, Brent crude oil rose by as much as 2.4 per cent before settling at around $77 a barrel.
The seven hour-long meeting on Sunday of the oil-rich nations, led by Russia, came against a backdrop of falling energy prices.
Total production cuts, which OPEC+ has undertaken since October 2022, reached 3.66 million bpd, according to Russian Deputy Prime Minister Alexander Novak, the reported.
OPEC+, a formulation which refers to the Organization of Petroleum Exporting Countries and its allies, had already agreed to cut production by two million bpd, about 2 per cent of global demand.
"The result of the discussions was the extension of the deal until the end of 2024," Novak said.
In April, it also agreed a surprise voluntary cut of 1.6 million bpd which took effect in May, a move that briefly saw an increase in prices but failed to bring about a lasting recovery.
On Sunday, Saudi Energy Minister Prince Abdulaziz bin Salman said the cut of one million bpd could be extended beyond July if needed, the BBC reported.
"This is a Saudi lollipop," he said, in what is seen as a bid to stabilise the market.
Three men attack Punjab minister's pilot vehicle after parking dispute

Three drunk men allegedly pelted bricks at the pilot vehicle of Punjab Minister Balkar Singh in Jalandhar city after a parking dispute on Monday.
The accused allegedly chased and intercepted the minister's official vehicle accompanying the police pilot. They then attacked the pilot vehicle with bricks near Guru Ravi Dass Dham. At that time the minister and his wife were on their way home, the police said.
The accused were arrested. Their luxury car was also impounded. The incident happened at around 1 a.m.
The assailants were reportedly in an inebriated condition. The cause of the attack was arguments over the parking of the vehicle outside an eatery, a police official said.
"They have been booked under Sections 153 and 186 of the IPC," Police Commissioner Kuldeep Chahal told the media.