Xiaomi says fully cooperating on alleged tax evasion probe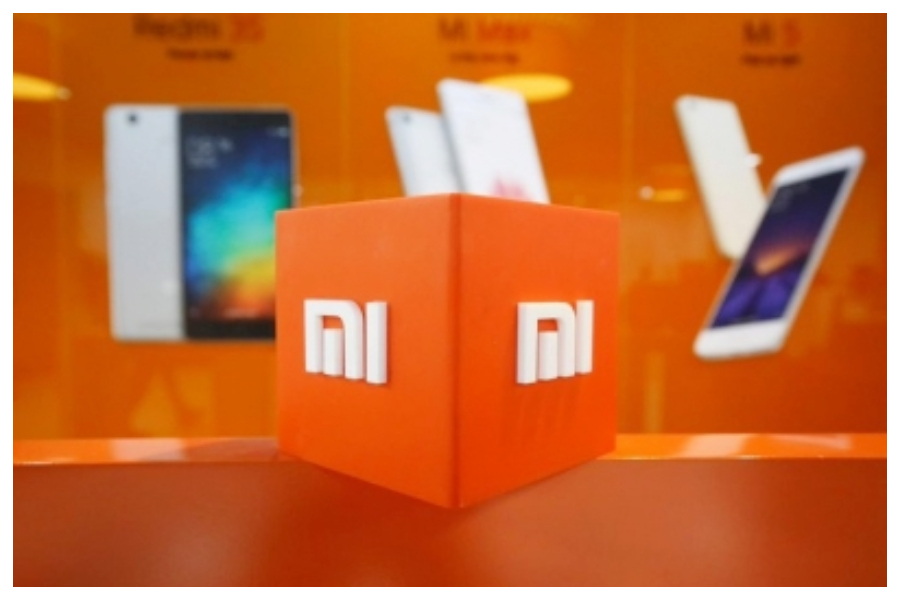 Global technology brand Xiaomi on Wednesday said that it is fully cooperating with the relevant law enforcement authorities in India, as reports surfaced that the company is being questioned by the Enforcement Directorate (ED) for alleged violation of foreign exchange laws.
In a statement shared with IANS, Xiaomi said it is a law-abiding and responsible company.
"We give paramount importance to the laws of the land. We are fully compliant with all the regulations and are confident of the same. We are cooperating with authorities with their ongoing investigation to ensure they have all the requisite information," the company spokesperson said.
Reports earlier alleged that Xiaomi's former India Managing Director Manu Kumar Jain has been summoned by ED to record his statement in an ongoing probe related to alleged violation of foreign exchange laws.
According to sources, ED aims to ensure whether the company's business practices conformed with Indian foreign exchange laws or not.
Some other Chinese technology companies are also under the law enforcement agencies' radar in India over alleged tax evasion.
The Income Tax department in February carried out raids at multiple premises linked to tech conglomerate Huawei across the country in connection with alleged tax evasion.
The company had said its operations in India are firmly compliant to all laws and regulations.
Multiple tax raids were carried out at the premises of Chinese smartphone makers in the country in January.
Government of India approve an 26000 crores for installation of 5G network tower in 500 days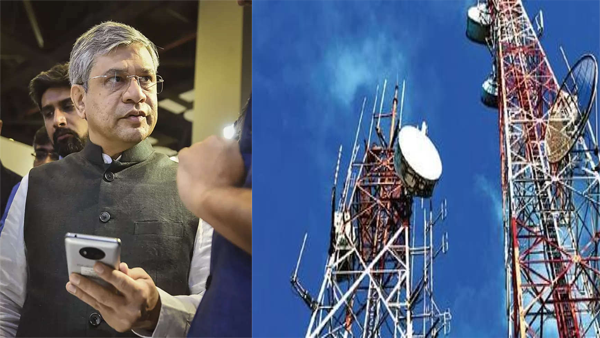 The government has approved Rs 26,000 crore to install 25,000 mobile towers over the next 500 days, Communications Minister Ashwini Vaishnaw said at the Digital India Conference of State IT Ministers at the India Mobile Congress. Through this, the government aims to provide last-mile internet connectivity to the far flung areas.
The project will be implemented by state-owned Bharat Broadband Network Ltd, which was recently merged into the Bharat Sanchar Nigam Ltd. The cost of the project will be born out of the Universal Service Obligation Fund (USOF), which has a balance of Rs 59,736 crore as of August end. USOF is a fund set up by the government to provide internet connectivity to rural and far flung areas.
The state-run telecom operator is expected to launch its 4G services in November now and then target to cover pan-India with 4G in next 18 months. Simultaneously, the company is also targeting to launch 5G services by August 2023, as recently announced by telecom minister Ashwini Vaishnaw.
Recently, the government also approved a Rs 1.64 trillion revival package from BSNL. The revival package will help BSNL to fasten rollout of its 4G network, de-stress its balance sheet, and improve network services, among other things.
"The current approval to install 25,000 towers is in addition to the BSNL revival package and the expenses will be covered through USOF," the official said.
The telecom operators, however, may not be in favour of the government giving BSNL additional incentives above the revival package.
"If this 25,000 is over and above the BSNL bailout package announced recently then it is more harming as it is against the level playing field," an executive from a telecom company said, adding that BSNL has been given USOF related rollout without going for the tendering process.
"Denying the telecom service providers to bid is against the spirit of USOF as bidding would have resulted in best price to government and lower the government's cost overall," the telecom company executive said.
Currently, telecom operators pay 8% of their adjusted gross revenue as license fee. Of this 5% goes into the universal service obligation fund (USOF) and balance 3% to the exchequer.
As of August 31, about 47% of USOF is unutilised, and telecom operators want the government to either reduce or remove this levy till the funds are fully utilised.
Slow recovery of low income households slowed down India's economic recovery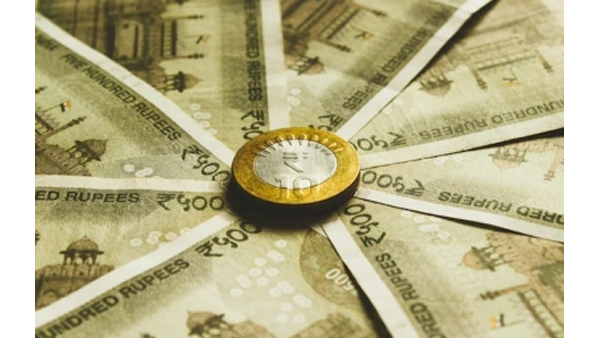 The slow economic recovery of the low income households post Covid-19 pandemic has resulted in the overall economic recovery of the country, said Kotak Securities Ltd.
In a research report, Kotak Securities said, post Covid-19 pandemic, India's economic recovery seems to be lukewarm on a three-year compounded annual growth rate (CAGR) basis.
The major economic parameters reveal slow post-pandemic recovery, with gross domestic product (GDP), goods and services tax (GST) collections, electricity demand, credit growth and auto sales growing somewhat slowly as against the expectations.
Kotak Securities attribute the weaker-than-expected recovery to the slow 'repair' in the income of low-income households.
"It may take a few more quarters for growth to recover to full potential," the report said.
India's 1QFY23 GDP grew at 1.3 per cent CAGR over the past three years, despite growing 13.5 per cent year-on-year (YoY).
According to the report, the survey-based employment data suggests that India has not completely recouped all the jobs lost during the pandemic.
"While formal job creation has been robust, the employment conditions remain frail in the lower-income groups, as employment-seeking under MNREGA is yet to reach pre-pandemic levels," the report said.
It may take a few more quarters for employment and income to recover to pre-pandemic levels.
The six month GST collections in FY23 logged a growth of 13.8 per cent on a three-year CAGR basis.
The high wholesale price index (WPI) in the last couple of years may have helped higher GST collections in this period. The expectation is that the WPI will sharply trend lower over the next several months.
Collections have grown at a higher pace than nominal GDP growth rate (9.5 per cent on a three-year CAGR), suggesting some widening of the tax base.
On the industrial growth front, India's indicators look rosy on a yoy basis but lose their sheen when examined on a three-year CAGR basis.
In particular, diesel consumption in 5MFY23 declined by 0.4 per cent and electricity demand grew at 4.7 per cent on a three-year CAGR basis.
Meanwhile, gross fixed capital formation (GFCF) has seen a muted 2.2 per cent CAGR over the past three years, despite strong government and household investment.
Household investment in real estate was a key driver, seeing a 14 per cent three-year CAGR in major cities, while the Central government capex increased at 23 per cent three-year CAGR. As such, industrial production and private-sector investment are yet to show a meaningful recovery.
Private consumption has not seen much of a recovery, with private final consumption expenditure (PFCE) growing at 3.2 per cent on a three-year CAGR basis, Kotak Securities said.
The shallowness of the recovery is prominent in the automobile sector, especially in two wheelers as their sales volumes have declined at six per cent CAGR over the past three years (5MFY23 over 5MFY20), while hatchback (entry segment) volumes have increased at 3.2 per cent CAGR in the same period.
Air passenger traffic has also not seen a complete recovery in 5MFY23.
"We note that retail credit growth has been resilient at 15.3 per c ent CAGR, but not enough to pick up the slack in overall bank credit growth," Kotak Securities said.
Airtel showcases 5G ambulance, smart agri 5G solutions to PM Modi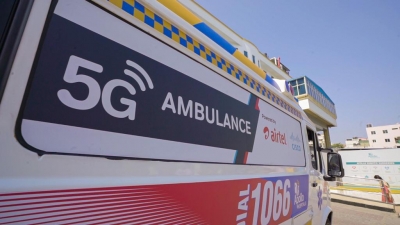 Bharti Airtel on Saturday showcased a 5G-connected ambulance to transform primary health care in emergency situations, along with smart farming solutions to Prime Minister Narendra Modi at the 5G official launch in the country.
The 5G ambulance, that can be built for around Rs 7-7.5 lakh, brings a hospital's emergency care to the patient.
Airtel, Apollo Hospitals and Cisco have joined hands to build the 5G-connected ambulance.
The state-of-the-art 5G ambulance is equipped with the latest medical equipment, patient monitoring applications, and telemetry devices that transmit the patient health data to the hospital in real-time.
In addition, it is also equipped with onboard cameras, camera-based Headgear, and 'Bodyc Cams' for paramedic staff — all connected to the ultra-fast and low latency Airtel 5G network.
It will be further enabled with technologies like AR/VR, said the company.
"Healthcare is one of the most promising use cases for 5G, and we are delighted to deepen our partnerships with Apollo Hospitals and Cisco to bring some innovative use cases for the Indian market," said Ajay Chitkara, Director & CEO, Airtel Business, Bharti Airtel.
With real-time camera feed available, the paramedics in an ambulance can use the cameras to collaborate with the ER doctors at the hospital who are equipped with technologies like AV/VR to undertake basic procedures, if necessary.
The doctors can virtually guide the paramedic to carry out the procedure and save precious lives.
The Airtel's 'Ambupod' technology provides health testing, immunisation and the doctor's connectivity in difficult-to-reach areas.
"Doctors can do a virtual examination of the patient through a video call and view their reports. Medical services can be provided to many villages at the same time," according to the telecom provider.
The company also showcased smart farming solutions to Modi during his visit to the Airtel pavilion.
Airtel, along with its partners L&T and CDAC, has made an effort to make the agriculture sector more productive with the help of 5G technology.
"If every farmer in the country gets the necessary information like soil moisture, atmospheric moisture and temperature information in advance to improve the productivity of agriculture, then he can make a better decision," the company said.
Camera-based analytics can suggest to the farmer according to the colour and nature of the crop, at what time and how much pesticide to use.