Will retire if proved I met Yediyurappa secretly: Siddaramaiah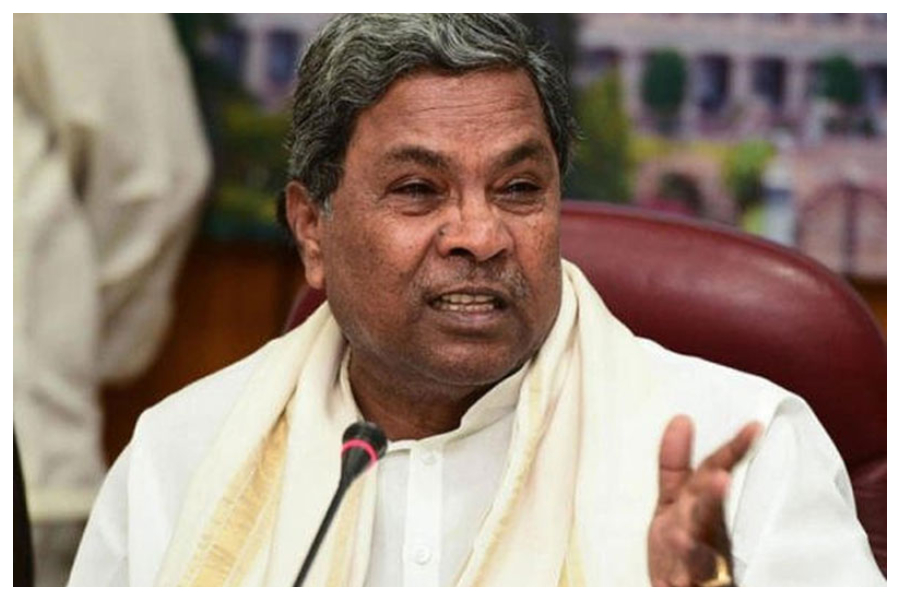 Karnataka opposition leader Siddaramaiah has thrown a challenge that if it is proved that he had met former Chief Minister B.S. Yediyurappa secretly, he will retire from active politics.
"Last time I had met Yediyurappa was on his birthday. I have not met him since then. If former Chief Minister H.D. Kumaraswamy proves that I met BSY, I will retire from politics. It is Kumaraswamy who meets BSY regularly," Siddaramaiah said on Wednesday night. Reacting to Congress leaders calling party President D.K. Shivakumar a collection agent, Siddaramaiah maintained that it is not possible.
"Kumaraswamy is raking up issues unnecessarily. He is falsely linking IT raids conducted on Yediyurappa's aides to me. He is targeting me as he is feeling threatened. I have seen many people like him in my political career. Kumaraswamy has entered politics much recently. I do not need lessons from him," he stated.
"Yediyurappa is a former CM – there is BJP government at the Centre and Amit Shah is the home minister – I am the leader of Opposition in Karnataka. Will Narendra Modi listen to me to raid the aides of BSY? I can only laugh at this joke," Siddaramaiah explained replying to the charges of Kumaraswamy.
Kumaraswamy had said that IT raids are being carried out as Yediyurappa met Siddaramaiah secretly to plan to weaken BJP in the state. He also charged that because Siddaramaiah wanted the post of opposition leader, he made the coalition government of JD(S) and Congress collapse, allowing BJP to attain power. Kumaraswamy had also used the slang word 'putagosi' (loincloth, often used to say useless) to describe the post of Opposition Leader.
"Kumaraswamy has insulted the Constitution of India by insulting the position of Leader of Opposition. Is this the respect a former Chief Minister gives to a constitutional position? Even his father H.D. Devegowda had served as Leader of Opposition when Devaraj Urs was Chief Minister," he said.
He further said, "Out of 17 MLAs who defected to the BJP, 3 were from JD(S). Did I send them too? Also when he addressed during the vote of the no-confidence motion, he blamed Yediyurappa for Operation Kamala and alleged that BJP lured MLAs by offering money and position. Why did he not take my name then? I would have replied in the assembly only," Siddaramaiah questioned.
"At a time when the coalition government was about to lose majority, Kumaraswamy was sitting in America. What was the need for that? I called him to come back at the earliest but he stayed there for 9 days," he said.
"Can CM run a government from West End hotel? Can he run the administration without meeting MLAs, Ministers and Officers? This was the reason for the government's fall. I am tired of repeating the same thing. I will not answer such allegations again," he said.
"I have never compromised on my ideology or principles for political benefits. It was Kumaraswamy who withdrew support to the Dharam Singh government in 2005 and joined hands with BJP to become CM. Was that done for the power or to practice asceticism?," he questioned.
95% people do not need BJP: Akhilesh
Samajwadi Party president Akhilesh Yadav on Friday took a swipe at Uttar Pradesh Minister Upendra Tiwari for saying that 95 per cent people do not need petrol, and said 'the truth is that those people do not need the BJP'.
Upendra Tiwari had said that prices of petrol and diesel were not increased much considering per capita income and added that 95 per cent people do not need the petrol.
"The BJP minister said that expensive petrol does not bother the general public because 95 per cent of the people do not need petrol. Now, even the minister will not need it as the people will soon put him out of power. The truth is that 95 per cent of the people do not need the BJP," Yadav said in a tweet in Hindi.
The SP president also asked, "Does Thar need diesel?"
The obvious reference was to the recent Lakhimpur Kheri incident where four farmers were allegedly mowed down by a jeep (Mahindra Thar) owned by Union Minister Ajay Misra.
Priyanka to flag off 'Pratigya Yatra' on Saturday
Congress General secretary Priyanka Gandhi Vadra will flag-off the three 'Pratigya Yatras' from Barabanki on Saturday.
The yatras will be taken out from October 23 to November 1.
According to the Congress press release, the 'Pratigya Yatra' will commence from Barabanki in the Bundelkhand region and will end at Jhansi via Lucknow, Unnao, Fatehpur, Chitrakoot, Banda, Hamirpur and Jalaun.
Similarly, in the western Uttar Pradesh region, the yatra will start from Saharanpur and will move through Muzaffarnagar, Bijnor, Moradabad, Rampur, Bareilly, Badaun, Aligarh, Hathras, Agra and Mathura.
In Avadh region, the yatra will start from Varanasi and will end at Rae Bareli via Chandauli, Sonbhadra, Mirzapur, Prayagraj, Pratapgarh and Amethi.
During these 'Pratigya Yatras', Priyanka will hold several meetings.
Priyanka, according to party sources, is likely to make announcements like women's reservation in education and jobs, free education for women, farmer's loan waiver and rebate in electricity rates during the yatras.
She has earlier announced that the Congress will give 40 per cent of the total election tickets to women in the state.
Apart from this, she has also promised to give mobile phones and scooty to the girl students.
The Congress is also especially eyeing women voters and is making a conscious effort to neutralize caste-based politics.
Congress damaged interests by not trusting me: Amarinder
Two days after announcing to launch his own political outfit to serve the interests of the people, two-time Punjab Chief Minister Amarinder Singh on Thursday slammed AICC general secretary Harish Rawat, saying the party has damaged its own interests by not trusting him and giving the party into the hands of an 'unstable person' like Navjot Sidhu.
"Your apprehension is that I'll damage @INCIndia interests in Punjab…. Fact is @harishrawatcmuk ji, the party has damaged its own interests by not trusting me and giving @INCPunjab into the hands of an unstable person like @sherryontopp who's only loyal to himself: capt_amarinder," media advisor Raveen Thukral quoting Amarinder Singh as saying in a tweet.
In a series of tweets, Amarinder Singh asked Rawat, who is Punjab affairs in-charge, "Today you're accusing me of helping my rival @Akali_Dal for 4 and a half years @harishrawatcmuk ji. Is that why you think I've been fighting court cases against them for the last 10 years? And why I've won @INCIndia all elections in Punjab since 2017?"
Asking Rawat to stop talking about secularism, the former Chief Minister said, "Don't forget @INCIndia took in @sherryontopp after he was with @BJP4India for 14 years. And where did Nana Patole and Revnath Reddy come from if not RSS? And Pargat Singh was with @Akali_Dal for 4 years!"
Amarinder Singh further asked Rawat, "And what are you doing with @ShivsenaComms in Maharashtra? Or are you saying @harishrawatcmuk Ji that it's ok to join forces with so-called communal parties as long as it suits @INCIndia purpose.
"What's this if not sheer political opportunism?" he asked.
The former Chief Minister's reaction came a day after Rawat said Amarinder's announcement of floating a new party will not hurt the Congress in Punjab.
It will actually divide the votes of Congress' rivals in the state, Rawat said, adding, "Our votes will depend on the performance of the Charanjit Singh Channi government. The way Channi has started, it has created a good impression before Punjab and the entire nation."
Meanwhile, state party President Navjot Singh Sidhu blamed Amarinder Singh the architect of three black farm laws.
"The Architect of 3 Black Laws… Who brought Ambani to Punjab's Kisani… Who destroyed Punjab's Farmers, Small traders and Labour for benefiting 1-2 Big Corporates!!" Sidhu said in a tweet with photos of the former Chief Minister meeting Union Home Minister Amit Shah and others.