'Will reply legally', says rebel Sena MLA on removal of Eknath Shinde
Reacting to the removal of Eknath Shinde, now Chief Minister of Maharashtra, as leader of party (Shiv Sena), rebel MLA Deepak Kesarkar said that they will reply to it legally, but sender should introspect whether he is doing insult to the people of Maharashtra or not.
Shiv Sena President Uddhav Thackeray 'removed' Eknath Shinde as a 'Shiv Sena Leader' for allegedly indulging in 'anti-party' activities.
The letter said: "You have been indulging in anti-party activities and have voluntarily given up your membership of Shiv Sena."
Kesarkar, who is still camping in Goa along with other rebel MLAs and Chief Minister Eknath Shinde, on Saturday addressed a press conference and said that Shinde has received a letter saying he has been removed as leader of the party organisation.
"There is one tradition that the leader of the House, who gets elected and becomes chief minister, doesn't limit to one party. He is the leader of all parties in the House. This is why he is called the leader of the house. When he enters assembly, ruckus or business taking place gets paused till he sits on his chair. This is the respect to that chair," Kesarkar said.
"And when you say that you have removed the leader of the house from the party, you need to think of the people of Maharashtra, whether you are insulting them or not," he said.
"We will not speak anything against Udhav Thackrey (as all respects him), but we will reply to the legal letter sent by him. We will take legal advice to reply to the legal letter," Kesarkar said.
"Shinde is still our leader, all who had elected on the ticket of Shiv Sena had chosen him as leader of the organisation. Nobody can snatch it (right) from him, and those who tried it, we have approached the Supreme Court. I don't want to comment on it. But again and again such things are taking place," Kesarkar said.
26/11 Mumbai Attack: Crime Branch's Probe Reveals That Tahawwur Rana Visited Crowded Places Across City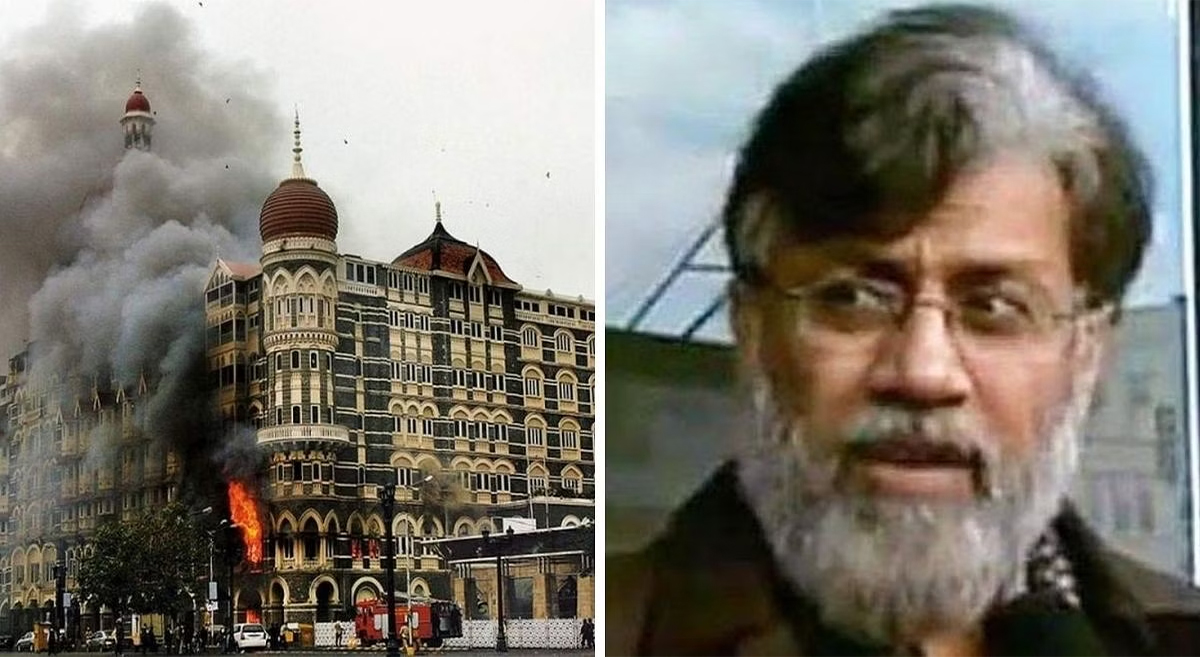 Mumbai: The Crime Branch on Tuesday submitted an application in the Mumbai Special Court for issuance of a non-bailable warrant (NBW) against Tahawwur Rana, who is currently lodged in a California jail and has been found eligible for extradition to India. Rana has already challenged the order in a higher court, further delaying the extradition process.
According to the 405-page supplementary charge sheet filed against the 26/11 co-conspirator, Rana has revealed that he had discussed crowded places in south Mumbai with the staff of a hotel in Powai. The charge sheet states that Rana visited some of those places, where later attacks took place.
Rana Stayed In A Powai Hotel
According to the charge sheet, police found that he had stayed in a hotel in Powai in November 2008. He had deposited a copy of his passport and visa at the hotel. An official said the statement of a hotel employee was recorded and "we found that he discussed crowded places in the city and some of them were targeted by the attackers, including CSMT."
Thane Crime: Man Held For Strangling His Mentally-Challenged Daughter To Death In Dombivli
Thane, September 25: A 35-year-old man has been arrested for allegedly strangling his 10-year-old mentally-challenged daughter to death in their house in Thane district of Maharashtra a day before, police said on Monday. The couple has four daughters, aged between 5 to 14, and the youngest of them lives with her grandparents in their native village, a police official said.
Agrahari is an alcoholic and used to beat his wife
The accused Manoj Agrahari allegedly strangled his daughter, Lovely, at their home in Dombivli when other members had gone out, an official said quoting the FIR. Agrahari is an alcoholic and used to beat his wife, he said.
The accused works at a grocery shop while his wife is employed at a company
The accused works at a grocery shop while his wife is employed at a company in the MIDC area of Dombivli. The victim, Lovely, has been mentally challenged and also speech and hearing impaired since her birth.
When the girl rushed home she saw her sister lying dead on bed and alerted her mother
According to the complaint, Agrahari went to the scrap shop where his 14-year-old daughter was working on Sunday and told her that Lovely was dead. When the girl rushed home she saw her sister lying dead on bed and alerted her mother, the official said. Police have registered a case of murder under the Indian Penal Code and conducting further investigation.
Bombay HC To Hear Fresh Plea Challenging Renaming Of Aurangabad, Osmanabad; Case Listed On Sept 29
Mumbai: Bombay High Court has agreed to hear a fresh petition challenging the renaming of Aurangabad, Osmanabad districts, revenue areas. The hearing for the same has been scheduled on September 29. Earlier, a plea was withdrawn as the Maharashtra government said it had not issued final notifications for their renaming.
This is a breaking news. More details are awaited.