15-year study details origins, diversity of every known mineral
A 15-year study led by the Carnegie Institution for Science details the origins and diversity of every known mineral on the Earth, a landmark body of work that will help reconstruct the history of life on the earth, guide the search for new minerals and ore deposits, predict possible characteristics of future life, and aid the search for habitable planets and extraterrestrial life.
In twin papers published by American Mineralogist and sponsored in part by NASA, Carnegie scientists Robert Hazen and Shaunna Morrison detail a novel approach to clustering (lumping) kindred species of minerals together or splitting off new species based on when and how they originated.
Once mineral genesis is factored in, the number of "mineral kinds" — a newly-coined term — totals more than 10,500, a number about 75 per cent greater than the roughly 6,000 mineral species recognized by the International Mineralogical Association (IMA) on the basis of crystal structure and chemical composition alone.
"This work fundamentally changes our view of the diversity of minerals on the planet," says Hazen, Staff Scientist with the Earth and Planets Laboratory, Carnegie Institution for Science, Washington DC.
"For example, more than 80 per cent of earth's minerals were mediated by water, which is, therefore, fundamentally important to mineral diversity on this planet. By extension, this explains one of the key reasons why the moon and mercury and even mars have far fewer mineral species than the earth."
"The work also tells us something very profound about the role of biology," he adds. "One third of earth's minerals could not have formed without biology — shells and bones and teeth, or microbes, for example, or the vital indirect role of biology, such as by creating an oxygen-rich atmosphere that led to 2,000 minerals that wouldn't have formed otherwise."
"Each mineral specimen has a history. Each tells a story. Each is a time capsule that reveals earth's past as nothing else can."
According to the paper, nature created 40 per cent of earth's mineral species in more than one way — for example, both abiotically and with a helping hand from cells — and in several cases used more than 15 different recipes to produce the same crystal structure and chemical composition.
Of the 5,659 recognized mineral species surveyed by Hazen and colleagues, nine came into being via 15 or more different physical, chemical and/or biological processes — everything from near-instantaneous formation by lightning or meteor strikes, to changes caused by water-rock interactions or transformations at high pressures and temperature spanning hundreds of millions of years.
And, as if to show she has a sense of humour, nature has used 21 different ways over the last 4.5 billion years to create pyrite (aka Fool's Gold) — the mineral world's champion of diverse origins.
Pyrite forms at high temperature and low, with and without water, with the help of microbes and in harsh environments where life plays no role whatsoever.
Composed of one part iron to two parts sulfide (FeS2), pyrite is derived and delivered via meteorites, volcanoes, hydrothermal deposits, by pressure between layers of rock, near-surface rock weathering, microbially-precipitated deposits, several mining-associated processes, including coal mine fires, and many other means.
To reach their conclusions, Hazen and Morrison built a database of every known process of formation of every known mineral.
Relying on large, open-access mineral databases, amplified by thousands of primary research articles on the geology of mineral localities around the world, they identified 10,556 different combinations of minerals and modes of formation, detailed in the paper, "On the paragenetic modes of minerals: A mineral evolution perspective."
Delhi HC allows impleading city govt, CBSE, NCERT in plea seeking common syllabus, curriculum across India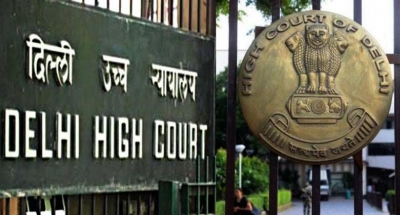 The Delhi High Court has allowed the petitioner to implead the Central Board of Secondary Education (CBSE) and National Council of Educational Research and Training (NCERT) and the Delhi government as parties to his plea challenging the syllabus and curriculum varying for each strata of society and seeking common syllabus for children across the country.
A division bench of Chief Justice Satish Chandra Sharma and Justice Yashwant Varma allowed petitioner advocate Ashwini Upadhyay to move an application to implead the above-mentioned three parties.
The court listed the matter for the next hearing on March 10.
Upadhyay argued before the court that all competitive examinations be it engineering, law and the Common University Entrance Test (CUET) should have a common syllabus.
He said: "But we have multiple syllabus at school level, how will it provide an equal opportunity for students? In Kendra Vidyalayas across the country, we have a common syllabus. Every developed country has a common syllabus in schools. It is unfortunate we are under pressure from the coaching mafia."
He contended that as per the concerned Articles of the Constitution, students do not get equal opportunities.
Upadhyay's plea read: "Education mafias are very powerful and have a very strong syndicate. They influence rules, regulations, policies and examinations. The bitter truth is that school mafias do not want one nation-one education board, coaching mafias do not want one nation-one syllabus, and book mafias do not want NCERT books in all schools. That is why the uniform education system up to the 12th standard has not been implemented yet."
Provisions under the Right To Education Act which excludes madrasas, Vedic pathshalas and educational institutions imparting religious knowledge, were also challenged as per the plea.
"It is necessary to state that the purposive and harmonious construction of Articles 14, 15, 16, 21, 21A with Articles 38, 39, 46 confirms that education is a basic right of every child and the State cannot discriminate against this most important right. Right of a child should not be restricted only to free education, but must be extended to have equal quality education without discrimination on the ground of the child's social, economic and cultural background," the plea read.
The plea further said: "Therefore, the court may declare Sections 1(4) and 1(5) arbitrary, irrational and violative of Articles 14, 15, 16 and 21 and direct the Centre to implement common syllabus and common curriculum for the students of I-VIII standard throughout the country."
Teachers scam: WhatsApp chat hinting question paper leak recovered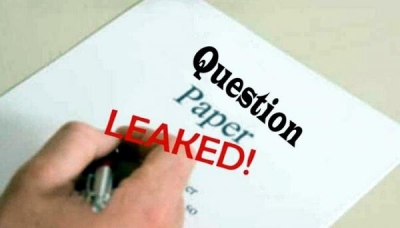 The Enforcement Directorate (ED), probing the multi-crore teachers' recruitment scam, has recovered WhatsApp chats hinting at possible advance leaking of question papers to select candidates who took the written examination for primary teachers' posts in West Bengal in 2016.
Sources said that the selective leaking of question papers were mainly done by the youth Trinamool Congress leader, Kuntal Ghosh, who was arrested by the ED from his residence on January 21.
The probe agency has also recovered Whatsapp chats indicating that Ghosh enjoyed the patronage of former state education minister and Trinamool Congress secretary general Partha Chatterjee.
From the documents seized from Ghosh's residence, the central agency officials have also recovered copies of the admit cards of certain candidates who appeared for the recruitment examination for primary teachers in 2016.
The ED sleuths have come across the names of 35 individuals who secured jobs as teachers in state- run schools by paying money to the arrested youth leader and all of them are currently employed with different schools. Each and every one of them will be questioned to take the investigation forward.
"The recruitment scam seems to be in multiple layers, which again have sub-layers involving multiple players and multiple angles. The uncovering of one layer is leading to other layers. That's why the investigation process is getting prolonged," said a legal associate of ED.
The fact that question papers were leaked to select candidates was established after the ED sleuths noticed that some extremely below-average candidates, as per their academic records, scored exorbitantly in the recruitment examination.
Sources said that the marks secured in their academic examinations did not justify their scores in their optical mark recognition (OMR) sheets.
Goa Police intensify night patrolling for women's safety
In a bid to curb street crimes and to increase safety for women, the Goa Police on Friday announced a special four-wheeler patrol 'Operation Jagruti' in the state's north district.
North Goa Superintendent of Police Nidhin Valsan told media persons that night patrolling will be intensified under this initiative.
"This exercise includes 38 Jagrut North District vehicles having 100 staff deployed from North District and other various units. There are 10 vital routes identified along with additional 40 internal routes in North Goa District in which these vehicles will be patrolling daily from 10 p.m. to 6 a.m.," he said.
Valsan said that besides this, they will attend to all the other calls received from the control room.
"The main intention of this exercise is to assist and help any distressed woman and child during odd hours," he said.