15-year study details origins, diversity of every known mineral
A 15-year study led by the Carnegie Institution for Science details the origins and diversity of every known mineral on the Earth, a landmark body of work that will help reconstruct the history of life on the earth, guide the search for new minerals and ore deposits, predict possible characteristics of future life, and aid the search for habitable planets and extraterrestrial life.
In twin papers published by American Mineralogist and sponsored in part by NASA, Carnegie scientists Robert Hazen and Shaunna Morrison detail a novel approach to clustering (lumping) kindred species of minerals together or splitting off new species based on when and how they originated.
Once mineral genesis is factored in, the number of "mineral kinds" — a newly-coined term — totals more than 10,500, a number about 75 per cent greater than the roughly 6,000 mineral species recognized by the International Mineralogical Association (IMA) on the basis of crystal structure and chemical composition alone.
"This work fundamentally changes our view of the diversity of minerals on the planet," says Hazen, Staff Scientist with the Earth and Planets Laboratory, Carnegie Institution for Science, Washington DC.
"For example, more than 80 per cent of earth's minerals were mediated by water, which is, therefore, fundamentally important to mineral diversity on this planet. By extension, this explains one of the key reasons why the moon and mercury and even mars have far fewer mineral species than the earth."
"The work also tells us something very profound about the role of biology," he adds. "One third of earth's minerals could not have formed without biology — shells and bones and teeth, or microbes, for example, or the vital indirect role of biology, such as by creating an oxygen-rich atmosphere that led to 2,000 minerals that wouldn't have formed otherwise."
"Each mineral specimen has a history. Each tells a story. Each is a time capsule that reveals earth's past as nothing else can."
According to the paper, nature created 40 per cent of earth's mineral species in more than one way — for example, both abiotically and with a helping hand from cells — and in several cases used more than 15 different recipes to produce the same crystal structure and chemical composition.
Of the 5,659 recognized mineral species surveyed by Hazen and colleagues, nine came into being via 15 or more different physical, chemical and/or biological processes — everything from near-instantaneous formation by lightning or meteor strikes, to changes caused by water-rock interactions or transformations at high pressures and temperature spanning hundreds of millions of years.
And, as if to show she has a sense of humour, nature has used 21 different ways over the last 4.5 billion years to create pyrite (aka Fool's Gold) — the mineral world's champion of diverse origins.
Pyrite forms at high temperature and low, with and without water, with the help of microbes and in harsh environments where life plays no role whatsoever.
Composed of one part iron to two parts sulfide (FeS2), pyrite is derived and delivered via meteorites, volcanoes, hydrothermal deposits, by pressure between layers of rock, near-surface rock weathering, microbially-precipitated deposits, several mining-associated processes, including coal mine fires, and many other means.
To reach their conclusions, Hazen and Morrison built a database of every known process of formation of every known mineral.
Relying on large, open-access mineral databases, amplified by thousands of primary research articles on the geology of mineral localities around the world, they identified 10,556 different combinations of minerals and modes of formation, detailed in the paper, "On the paragenetic modes of minerals: A mineral evolution perspective."
Horrific video! Man lifts his wife & jumps on Kolkata metro track on seeing train's arrival, here's what happened next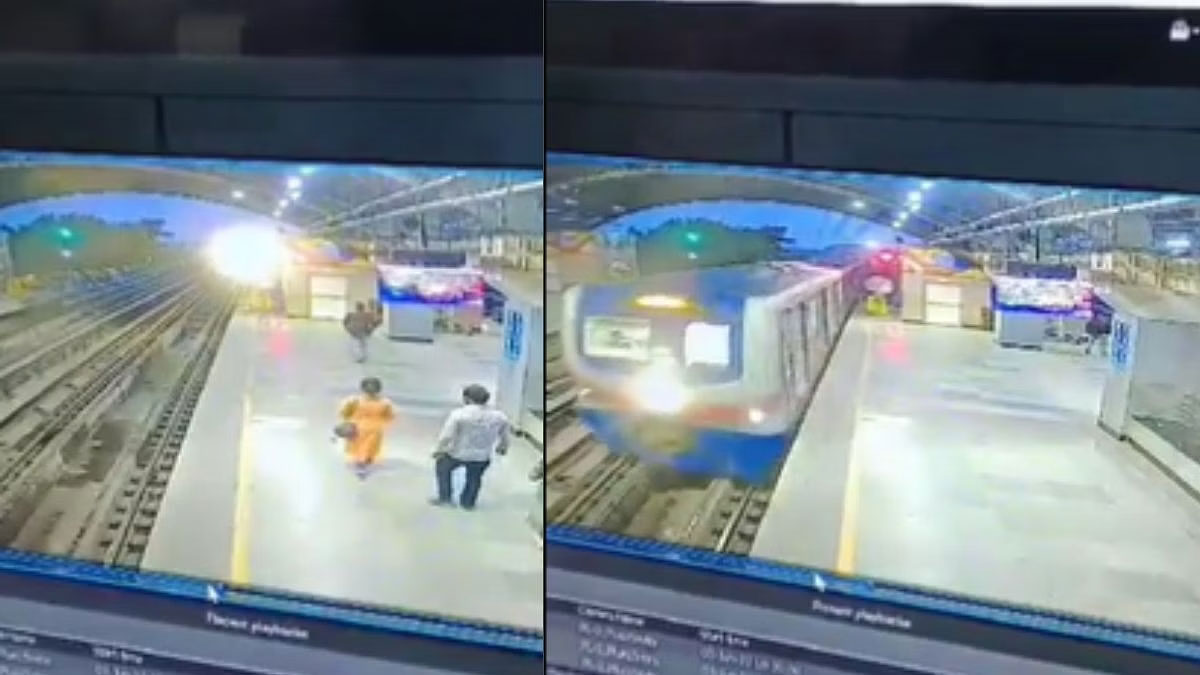 In a horrific incident in West Bengal, a couple was seen trying to die by suicide on metro tracks. A man at the Noapara station platform of the Kolkata metro, on seeing the train's arrival, hugged and lifted his wife and jumped in front of the transport with her.
Couple jumps before metro rail trying to die by suicide
In the video, we can see a couple casually walking on the metro platform and no sooner taking a drastic decision to end their lives. As the metro coach entered the premises, the man rushed towards his wife and jumped to the tracks with her. The duo was seen coming under the moving train, however, were rescued by the metro staff there.
Rescued by staff
The incident reportedly took place at 6.34 pm on Saturday, leading to a service disruption on the Kolkata Metro's North-South Line. Within an hour of the suicide attempt, the services resumed in the entire stretch – from Kavi Subhas to Dakshineswar.
Oil prices rise as Saudi Arabia announces output cuts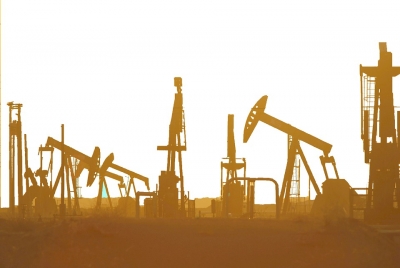 Oil-producing countries have agreed to continued cuts in production in a bid to shore up flagging prices, the media reported on Monday.
Saudi Arabia said it would make cuts of a million barrels per day (bpd) in July and OPEC+ said targets would drop by a further 1.4 million bpd from 2024, reports.
OPEC+ accounts for around 40 per cent of the world's crude oil and its decisions can have a major impact on oil prices.
In Asia trade on Monday, Brent crude oil rose by as much as 2.4 per cent before settling at around $77 a barrel.
The seven hour-long meeting on Sunday of the oil-rich nations, led by Russia, came against a backdrop of falling energy prices.
Total production cuts, which OPEC+ has undertaken since October 2022, reached 3.66 million bpd, according to Russian Deputy Prime Minister Alexander Novak, the reported.
OPEC+, a formulation which refers to the Organization of Petroleum Exporting Countries and its allies, had already agreed to cut production by two million bpd, about 2 per cent of global demand.
"The result of the discussions was the extension of the deal until the end of 2024," Novak said.
In April, it also agreed a surprise voluntary cut of 1.6 million bpd which took effect in May, a move that briefly saw an increase in prices but failed to bring about a lasting recovery.
On Sunday, Saudi Energy Minister Prince Abdulaziz bin Salman said the cut of one million bpd could be extended beyond July if needed, the BBC reported.
"This is a Saudi lollipop," he said, in what is seen as a bid to stabilise the market.
Three men attack Punjab minister's pilot vehicle after parking dispute

Three drunk men allegedly pelted bricks at the pilot vehicle of Punjab Minister Balkar Singh in Jalandhar city after a parking dispute on Monday.
The accused allegedly chased and intercepted the minister's official vehicle accompanying the police pilot. They then attacked the pilot vehicle with bricks near Guru Ravi Dass Dham. At that time the minister and his wife were on their way home, the police said.
The accused were arrested. Their luxury car was also impounded. The incident happened at around 1 a.m.
The assailants were reportedly in an inebriated condition. The cause of the attack was arguments over the parking of the vehicle outside an eatery, a police official said.
"They have been booked under Sections 153 and 186 of the IPC," Police Commissioner Kuldeep Chahal told the media.