'Upset' Amarinder likely to meet Shah, his office denies
Less than a fortnight after he was 'unceremoniously' asked to quit as the Punjab Chief Minister in the run-up to the Assembly polls, Congress veteran Amarinder Singh is likely to meet Union Home Minister and BJP leader Amit Shah in Delhi late Tuesday evening.
The former Chief Minister is also likely to meet Bharatiya Janata Party (BJP) President J.P. Nadda, sources said.
However, Amarinder Singh's media advisor denied his meeting with the BJP leaders, saying he's on a personal visit to Delhi to meet some friends.
"Too much being read into @capt_amarinder's visit to Delhi. He's on a personal visit, during which he'll meet some friends and also vacate Kapurthala house for the new CM. No need for any unnecessary speculation," Thukral informed in a tweet.
The proposed meeting seems crucial as Amarinder Singh has been saying that he stepped down as he felt 'humiliated'.
At the same time, he said the "future politics option is always there" and he will use that option.
Speculations are rife that Amarinder Singh is likely to join the BJP.
After his resignation, Amarinder Singh said he had offered his resignation to party President Sonia Gandhi three weeks earlier but she had asked him to continue. "If she had just called me and asked me to step down, I would have," he said, adding that "as a soldier, I know how to do my task and leave once I am called back".
He had said he had even told Sonia Gandhi that he was ready to hang his boots and allow someone else to take over as the Chief Minister after leading the Congress to another sweeping win in Punjab. "But that did not happen, so I will fight," he asserted, taking strong exception to being subjected to humiliation by calling a Congress Legislative Party meeting in a secretive manner, without taking him into confidence.
"I would not have taken MLAs on a flight to Goa or some place. That is not how I operate. I don't do gimmicks, and the Gandhi siblings know that is not my way," he had said, adding, "Priyanka and Rahul (Gandhi siblings) are like my children, this should not have ended like this. I am hurt."
He said the Gandhi children were quite inexperienced and their advisors were clearly misguiding them.
Indicating that he was still keeping his political options open, the former Chief Minister had said he was talking to his friends before deciding on his future course of action.
After his resignation and political tussle, Charanjit Singh Channi, a Scheduled Caste Sikh, took oath of office on September 20 along with his two deputies — one a Jat Sikh and another belonging to the Hindu community.
Sukhjinder Singh Randhawa and O.P. Soni, both ministers in previous Council of Ministers led by Amarinder Singh, took oath for the posts of the Deputy Chief Ministers.
In the Gulf, workers and diplomats join hands to celebrate India's Independence Day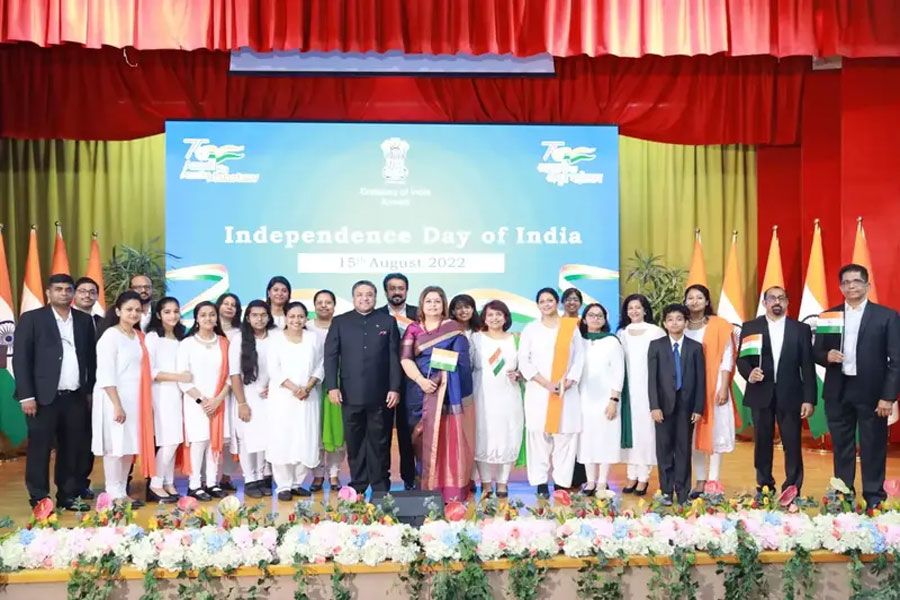 Thousands of Non-Resident Indians (NRIs) across the Gulf on Monday proudly celebrated India's Independence Day, amid the unfurling of the tricolour and distribution of sweets.
The commemoration of Independence Day and flag hoisting is customary at Indian missions. However, the display of tricolour has assumed special significance this year as it has docked with the viral 'Har Ghar Tiranga' campaign.
Numerous patriotic Indian workers engaged at different work sites have celebrated the event by cutting cakes and distributing sweets. In early morning hours several NRIs thronged to Indian missions by leaving their work aside to commemorate Independence Day and singing to the tune of the national anthem.
In the United Arab Emirates (UAE) where the largest number of Indian nationals live and work, Ambassador Sunjay Sudhir led the celebrations by hoisting the Indian tricolour at the Indian Embassy in Abu Dhabi. He paid floral tribute at the bust of Mahatma Gandhi.
Sudhir pointed out that under the visionary leadership of Indian Prime Minister Narendra Modi, the tricolour has gained further respect globally. He added: "Today, wearing the tricolour, or flashing the Indian passport, evokes respect for Indians."
Sudhir read out excerpts from the speech made by Indian President Droupadi Murmu.
The tricolour was also unfurled by the Consul General of India in Dubai by Aman Puri, at the Indian Consulate in Dubai.
The event marked with zeal as part of 'Har Ghar Tiranga' with a variety of programmes in Dubai despite adverse weather conditions. In the Dubai 'Marina a Yacht' that displayed the tricolour was conspicuous. In Sharjah, blue collar workers participated in an exclusive event held by the Indian Association.
In Saudi Arabia, which houses the second highest number of Indians, Indians celebrated Independence Day with enthusiasm and joy, with DCM N. Ram Prasad hoisting the national flag and paying floral tributes to the father of the nation.
The Indian employees working in a key infrastructure project in Ras Al Khair, seashore town, among others celebrated Indian Independence Day by cutting a cake and distributing sweets.
"Though away from home, we took part in 'Har Ghar Tiranga' ," said Riyadh-based Ch. Shiva Reddy, hailing from Hyderabad.
In Jeddah, Consul General Md. Shahid Alam hoisted the national flag. Enthusiastic celebrations were also held in Kuwait, Qatar, Bahrain and Oman.
(Irfan Mohammed is a Jeddah-based journalist. Views expressed are personal and exclusive to India Narrative)
(The content is being carried under an arrangement with indianarrative.com)
NSE phone tapping: Delhi HC issues notice to ED on ex-Mumbai top cop's bail plea
The Delhi High Court on Tuesday issued a notice to the Enforcement Directorate (ED) on the bail plea of former Mumbai Police Commissioner Sanjay Pandey, who was arrested in connection with a money laundering case pertaining to the phone tapping and snooping of the employees of the National Stock Exchange (NSE) between 2009 and 2017.
Hearing the matter, Justice Jasmeet Singh also issued a notice to the Central Bureau of Investigation (CBI) in a separate petition moved by Pandey seeking quashing of FIRs against him in offences of cheating, criminal breach of trust by a public servant, and cheating under the Indian Penal Code (IPC), under various provisions of the Information Technology Act, Indian Telegraph Act, and Prevention of Corruption Act.
During the course of the hearing, Senior Advocate Mukul Rohatgi appeared on behalf of the petitioner.
The matter will be heard on September 16.
Pandey was knocking the doors of the high court challenging a trial court's August 4 order which denied him bail in the money laundering case.
The former top cop who was arrested on July 19 is currently undergoing judicial custody.
According to the CBI, "Pandey ran iSec Securities Pvt Ltd. It has been alleged that NSE's former CEO and MD Chitra Ramkrishna used this firm to tap the phones of NSE's employees. The phone calls made by NSE employees between 9 a.m. and 10 a.m. were tapped and recorded by iSec Securities. It has been alleged that Pandey helped in tapping the phone calls illegally".
In the last hearing, Advocate Tanveer Ahmed Mir, who represented the petitioner, argued that his client was in fact a 'whistleblower' at the NSE.
Opposing the bail plea, Additional Solicitor General (ASG) S.V. Raju and Special Public Prosecutor N.K. Matta, appeared on behalf of the ED, pointed out that Pandey is an influential person.
Ramkrishna is already in the custody of ED in the same case on the basis of an FIR registered by the CBI.
The case was lodged by the probe agency on the directions of the Union Ministry of Home Affairs.
Earlier, the CBI had recorded Pandey's statement at CBI's Mumbai-based headquarters.
After questioning, he was allowed to leave.
The CBI had also conducted raids in Mumbai, Pune and in several other parts of the country in connection with the case.
The poet who first called for complete independence, coined 'Inquilab Zindabad'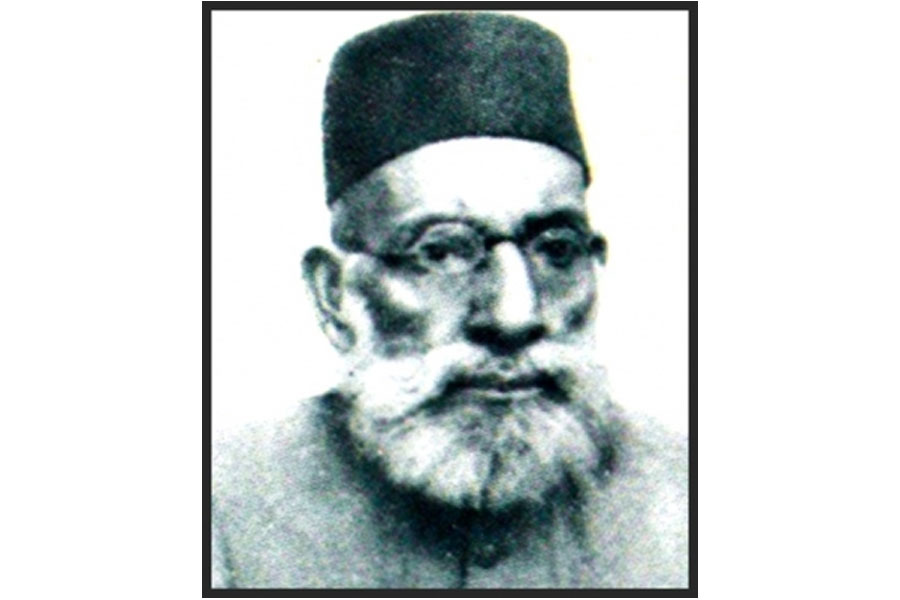 Syed Fazal-ul-Hasan, popularly known as Hasrat Mohani was born in 1875 in Mohan, a town in Unnao district of the United Provinces of British India. He proposed complete independence for the first time before the Congress in 1921. He also proposed the abolition of foreign goods, the idea which Gandhiji later developed into a movement.
Hasrat was his pen name under which he wrote Urdu poetry and his last name 'Mohani' refers to his birthplace Mohan. Hasrat Mohani received his initial education at home and earned his BA degree from Aligarh in 1903.
In 1904, Hasrat Mohani joined Indian National Congress and joined the national movement. In 1905, he also took part in the Swadeshi Tehreek run by Bal Gangadhar Tilak.
He was an active participant in the Khilafat movement of 1919. In 1921, he coined the slogan "Inquilab Zindabad", and went on to participated in the Ahmedabad session of the Congress in the same year. The phrase "Inquilab Zindabad" was later popularised by Bhagat Singh.
Professor Ajay Tiwari, who retired from Delhi University, said: "Hasrat Mohani had proposed complete independence for the first time in the Congress in 1921, which was opposed by Mahatma Gandhi. The two were friends but there was also an ideological conflict between them. When Mahatma Gandhi started the Khaddar (Khadi) movement, Mohani opposed it. He believed that the indigenous industry would be ruined and the workers would be punished."
When Mohani proposed to boycott foreign goods, Gandhiji eventually accepted the idea and 10 years later, the Swadeshi movement began. Gandhi mentioned this in his autobiography that due to Mohani's insistence, he was "compelled". He wrote: "I was compelled to include the non-cooperation movement in the Swadeshi movement."
It is said about Hasrat Mohani that, when he went to study in Aligarh, he did not wear the kind of pajamas people there popularly wore, he used to wear a normal kurta and carried a paan daan with him and wrote poetry. The orthodox people of Aligarh were annoyed by his dressing and the way he walked.
Mohani came out with a newspaper (Urdu-e-Mualla) that he used for furthering the cause of freedom. This angered the British who imposed a fine of Rs. 3,000.
When Mohani got his property assessed to pay the fine, his possessions summed up to a value of 50 Rupees. Because of this he went to jail. After being released from jail, he kept writing against the British and was imprisoned repeatedly.
Hasrat Mohani opposed fundamentalists, irrespective of their religion. He was secular and such people were few in the freedom movement. While living in Aligarh, he opposed the ideas of Sir Syed. This was no minor thing.
When the Constituent Assembly of India was formed in 1946, he was elected as a member from the state of Uttar Pradesh. He opposed the partition of India in 1947 and preferred to stay in India.
Maulana Hasrat Mohani died on 13 May 1951 in Lucknow.