Unheard of Rs 3.3 lakh Cr bank deposit bulge in Diwali week slumped in a fortnight
State Bank of India's Economic Research Department has highlighted the curious case of Rs 3.3 lakh crore deposit bulge and the Rs 2.7 lakh crore deposit slump in alternate fortnights.
As per the provisional data released by RBI for the fortnight ended November 19, ASCB's aggregate deposits have slumped by Rs 2.7 lakh crore during the fortnight. The slump in deposits follows an abrupt increase by Rs 3.3 lakh crore during the previous fortnight ended November 5. Interestingly, such growth in deposits was around 36 per cent of the incremental deposit growth at that point of time. This increase in deposits and subsequent slump is quite a contrarian trend, says Soumya Kanti Ghosh, Group Chief Economic Adviser, State Bank of India.
While it may be exactly difficult to decipher the increase and subsequent decline, it does pose questions on liquidity management/financial stability or a shift in behavioural trend in customer payment habits through digitisation and hence lower currency leakage and concomitant deposit bulge or both.
First, the fortnightly increase of Rs 3.3 lakh crore. This has never happened during a Diwali week as there is always a currency leakage and concomitant deposit decline. This is also the fifth largest increase in any fortnight in the last 24 years. Such huge incremental addition has happened only a few times, with higher deposits accretion (than the current year's fortnight) occurring during the fortnight ended November 25, 2016 (Rs 4.16 lakh crore), September 30, 2016 (Rs 3.55 lakh crore), March 29, 2019 (Rs 3.46 lakh crore) and April 1, 2016 (Rs 3.41 lakh crore). However, the increase in November 2016 was because of demonetisation and the March and April fortnightly increases could be attributed to seasonal year-end bulge. In this respect, the current deposit bulge requires a detailed explanation, the report said.
Next, the fortnightly deposit slump in the subsequent fortnight. 'We believe that it is possible that there was a large influx of deposits into the banking system for the fortnight ended November 5, 2021 in anticipation of a build up in rally in stock markets post primary issuances of new age companies and others. However, when such a rally did not materialise, the bulge in banking deposits slumped and almost 80 per cent of deposit bulge was withdrawn, the report said.
Interestingly, the amount of money parked in fixed reverse repo window jumped from Rs 0.45 lakh crore on October 19 to Rs 2.4 lakh crore on November 17, 2021 and has remained at such level till December 1. However, it must be noted that the significant jump in digital transactions has also resulted in lower usage of cash in the current fiscal and ideally could also have resulted in a surge in deposits for the Diwali week.
Meanwhile, if we look at the quarterly ASCB data, though the deposits growth remains same in Q2 (2.6 per cent) as compared to Q1 (2.5 per cent), sequentially at all-India level, apart from Metro regions, the deposits growth has decelerated in Q2 as compared to Q1, particularly in rural areas indicating that the current economic recovery is mostly urban led and rural economy is still recouping. Meanwhile, ASCB's credit has increased by Rs 1.18 lakh crore (7.1 per cent YoY) during the fortnight ended November 5, which may be due to festive demands.
Equities settle high after crash on Monday; Sensex up over 350 pts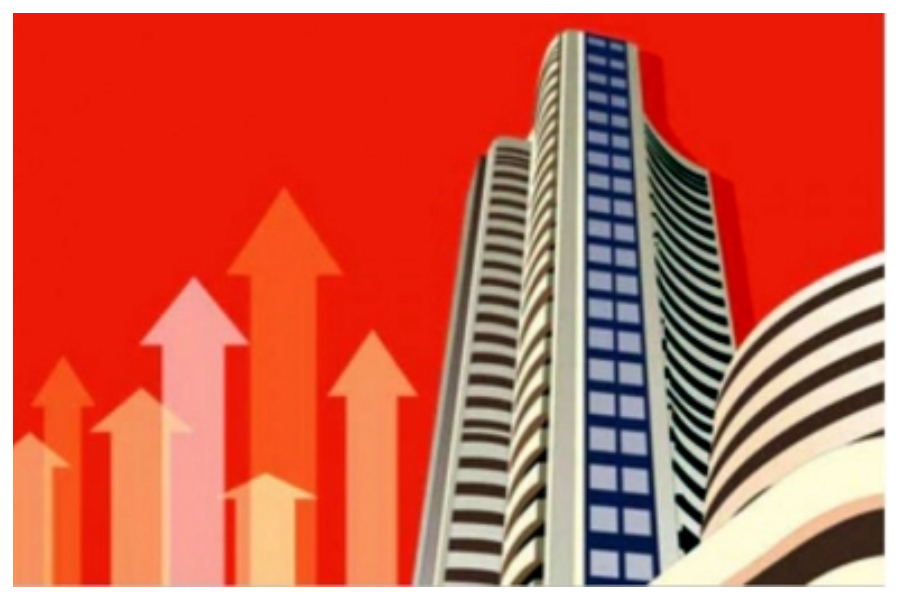 After a bloodbath in the Indian equity segment on Monday due to continued selling-off pressure by foreign institutional investors, the market on Tuesday recovered its losses, though marginally.
Sensex settled 0.6 per cent or by 366 points higher at 57,858 points, whereas Nifty is 0.8 per cent up or by 128 at 17,277 points.
Barring Nifty IT index, all the others traded in the green during the intra-day trade. Nifty bank, auto, media, PSU bank, and realty indices rose the most, NSE data showed.
On the stocks front, Maruti Suzuki India, Axis Bank, SBI, Indusind Bank, and UPL were the top five gainers, rising 7.4 per cent, 6.5 per cent, 3.9 per cent, 3.6 per cent, and 3.5 per cent, respectively. Wipro, Bajaj Finserv, Titan, Ultratech Cement, Tech Mahindra were the top five losers during the session.
"After a week-long consolidation, domestic indices took a breather supported by low-level buying. Western markets also supported staging recovery following correction in oil markets, and as uncertainties over Fed policy and geopolitical tensions eased," said Vinod Nair, Head of Research at Geojit Financial Services.
"However, volatility is expected to linger as investors await the Fed's final policy statement, providing clarity on the timeline of rate hikes. If the statement is as hawkish as anticipated, we cannot ignore a bounce in the market."
Budget 2022: Increase in custom duty on Aluminium scrap from 2.5 to 10% is key expectation
Steel Industry.
As the Indian economy pushes forward to grow at 9 per cent and above over the next few years, a key challenge for the country would be to rebalance its energy needs in favour of renewable sources by 2030 to 50 per cent as per the Paris agreement.
This is where the Aluminium sector will play a greater than ever before role. Extensive growth in electric vehicles, renewables, modern infrastructure, energy efficient consumer goods and greater dependence on strategic sectors such as aerospace and defence, will drive Aluminium consumption to grow at CAGR of 10 per cent or more. For example, Aluminium usage in EV battery is 40-50 per cent more than a normal ICE. Being 3 times lighter than steel it aids in fuel efficiency making it an efficient choice for EVs.
However, the Indian aluminium industry is struggling to revive itself over the last two years following the unprecedented Covid pandemic. The declining domestic producers market share with surging imports coupled with significant cost escalation for primary producers due to a rise in input costs of critical raw materials, escalating ocean freights & logistics costs due to container shortage, current coal crunch situation etc, is restricting the industry's ability to support the future of the country at a time when India cannot rely on import sources alone to fuel this growth.
To give relief to the sector, there is a need for urgently looking at the duty structure. The basic custom duty on Aluminium and Aluminium scrap is not in line with other non-ferrous metals like Zink, lead, nickel and tin which is a huge disadvantage for domestic Aluminium producers. The industry expects increase in tariff rate of basic custom duty or peak custom duty rate from existing 10 per cent to 15 per cent. Currently custom duty on Primary Aluminium is 7.5 per cent, Downstream Aluminium is 7.5 per cent to 10 per cent and Aluminium scrap is only 2.5 per cent. This is the reason why despite having significant presence of primary Aluminium capacity and potential to generate sufficient domestic scrap, India's consumption of scrap is 100 per cent import dependent. The way forward is to increase custom duty on Aluminium srap from 2.5 to 10 per cent.
Primary aluminium industry is facing severe threat from the increasing import of Aluminium scrap. The share of scrap in total imports increased from 52 per cent in FY-16 to 66 per cent in FY-21. resulting in Forex Outgo of $2 billion (Rs 15,000 crore).
What is also affecting the Indian industry is China's renewed measures to restrict Scrap imports through National Sword Policy, which is leading to greater inflow of scrap into India. China imposed 25 per cent duty on Aluminium Scrap imports from USA, and classified Aluminium Scrap in restricted import list from July, 2019, with plan to completely ban all scrap and waste imports. Post that the share of import from the US in China's total Aluminium scrap imports has declined from 53 per cent in 2017 to just 16 per cent in 2019. India has overtaken China as world's largest aluminium scrap importer due to Chinese measures. As a result, entire global scrap chain is shifted to India in absence of any quality or BIS standards for scrap recycling/ usage and imports in the country. A major threat is from US scrap imports, as US is diverting large volume of scrap to India, since EU and other developed countries have stringent standards for scrap. The import from US as share of India's total scrap imports increased from 8 per cent in FY16 to 24 per cent in FY21.
This precarious situation can be resolved by safeguarding the domestic industry against these non-essential imports in the upcoming union budget.
The industry demands increasing the basic custom duty on Chapter-76 (Aluminium & articles).
Maruti Suzuki's Q3FY22 net profit down 47.90%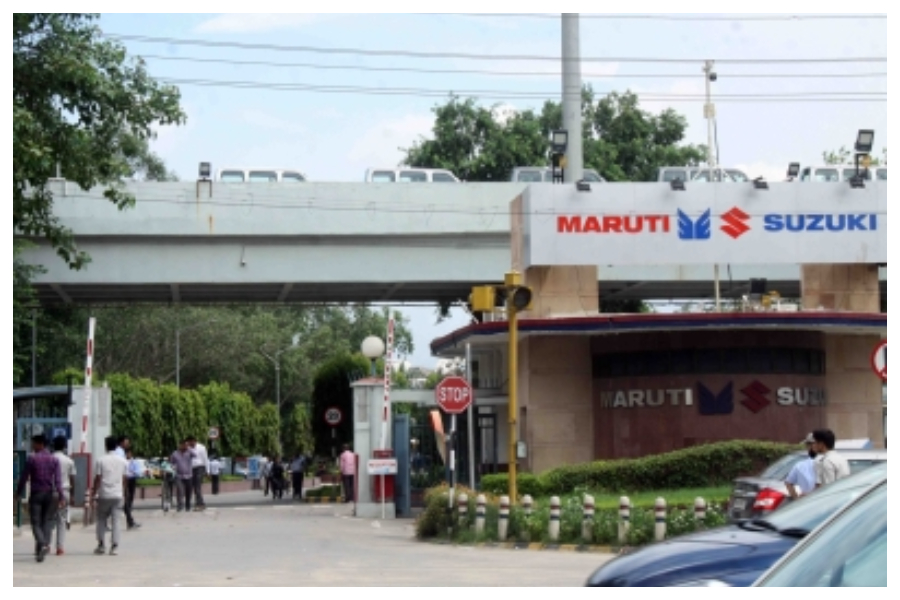 Automobile major Maruti Suzuki India's Q3FY22 net profit declined by over 47 per cent on a year-on-year basis, falling to Rs 1,011.3 crore from Rs 1,941.4 crore in Q3FY21.

The automobile major cited lower sales volume along with high commodity prices and lower non-operating income on account of mark-to-market impact as factors behind the net profit decline.

Net sales for the quarter under review fell to Rs 22,187.6 crore from Rs 22,236.7 crore earned in Q3FY21.

"The company sold a total of 430,668 units during the quarter, lower than 495,897 units in the same period, previous year," the auto major said in a statement.

"Production was constrained by a global shortage in the supply of electronic components because of which an estimated 90,000 units could not be produced.

"In the domestic market, the sales stood at 365,673 units in the quarter, against 467,369 units in Q3FY21.

"There was no lack of demand as the company had more than 240,000 pending customer orders at the end of the quarter. Though still unpredictable, the electronics supply situation is improving gradually. The company hopes to increase production in Q4, though it would not reach full capacity."

Besides, in the quarter under review, the company clocked its highest ever exports at 64,995 units as compared to 28,528 units in Q3FY21. "This was also 66 per cent higher than the previous peak exports in any Q3."