Two brothers shot at during robbery bid in Bihar
Two brothers were shot at by unidentified robbers in Bihar's Katihar district late on Friday night.
The victims run a Customer Service Point (CSP) centre in Navrang Madanpur village. The police said that the victims were returning home with the cash which was collected during the day.
"The victims named Karan Karmakar and Amit Karmakar were intercepted at Navranga Jayram Chowk under Salmari police post and the bag containing the cash was snatched from them. When the brothers resisted, the armed robbers fired at them from close range," said an official of Salmari police post.
"The victims informed their relatives and the local police about the incident. They were immediately admitted in the sub-divisional hospital Barsoi for treatment. They are out of danger," he said.
"We have alerted the district police about the incident. The police checking has been increased and the accused will be arrested soon," he added.
Who is Sahil? Monster mechanic who stabbed, stoned minor girl Sakshi to death in Delhi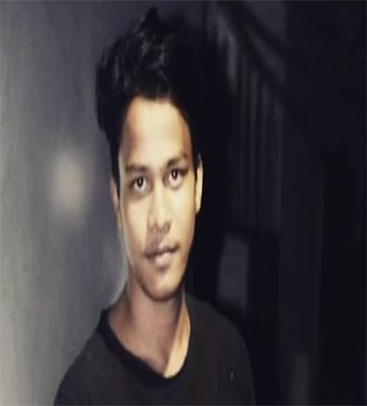 The Delhi Police on Monday arrested Sahil Khan who stabbed and killed 16-year-old girl named Sakshi in Delhi's Shahbad Dairy area. The 20-year-old accused, stabbed her at least 20 times before hitting her on her head with a stone. The police arrested him from Uttar Pradesh's Bulandshahr city.
The girl was killed on a bustling street crowded with people, yet no one came to her rescue, as captured in the CCTV footage.
Who is Sahil?
Here is what we know so far:
As per reports, Sahil is a mechanic by profession who repairs AC and fridge. 
Sahil is on Instagram with username "sahi.lkhan3600" and has 56 posts, 405 followers. His bio on Instagram read, "#love you dark life; daru lover (alcohol lover); Yaaron ki yari; Sab pe Bhari; 5 July; Love you mom." 
His posts on Instagram suggest that he loves to drink and party hard. In many of his posts, one can see Sahil smoking hukkah and drinking alcohol with his friends.
4. Like any other person, Sahil also likes to make reels. Many of his reels on Instagram show him either performing solo or with friends.
5.In one particular reel, captioned as "Judai" Sahil can be seen performing over a woman's voice that says, "I just want to inform you that I am going to get married in a week. In barely six months, my child will also have a name." To this, Sahil replies, "My best wishes are with you, if I remain alive, I will definitely come." The brutal murder can also be seen acting in the reel with facial expressions.
Mumbai: Mazgaon resident convicted for using illegal 'Police, Vidhan Bhavan' stickers on Car
A city magistrate court has convicted a 21-year-old resident of Mazgaon for affixing 'Police' and 'Vibhan Bhavan' stickers on his Omni car, despite not being a public servant. Initially denying the offense, the individual later changed his plea to guilty.
Conviction under Section 171 of the Indian Penal Code
The court found the accused guilty under Section 171 of the Indian Penal Code, which pertains to wearing garb or carrying tokens used by public servants with fraudulent intent. While the offense carries a maximum punishment of three months imprisonment and a fine, the judge took into consideration that the accused had no criminal history and was a first-time offender. As a result, the court sentenced him to imprisonment till the rising of the court.
Alert Citizen's Report Leads to Police Action
The incident came to light when an alert citizen reported Ubed Mistry's Omni car to the Marine Drive Police Station. The vehicle was found parked near Hotel Marine Plaza, displaying a 'Vidhan Bhavan' sticker on the four-wheeler and an English 'Police' sticker on the dashboard against a yellow background. The informant presented this evidence before the court.
Prosecution Seeks Strict Punishment
The prosecution sought stringent punishment for the accused, emphasizing the gravity of the offense. Although an independent witness was not examined due to the accused pleading guilty, the court determined that the prosecution had successfully proven the offense.
Sentencing Based on Lack of Criminal Antecedents
Additional Chief Metropolitan Magistrate KS Zanwar of the Esplanade court ruled that the accused should be punished for his actions. However, considering his clean record and absence of prior criminal involvement, the court opted for a sentence of simple imprisonment till the rising of the court.
Navi Mumbai News: Panvel City Traffic Police penalise 1513 motorists for violating traffic rules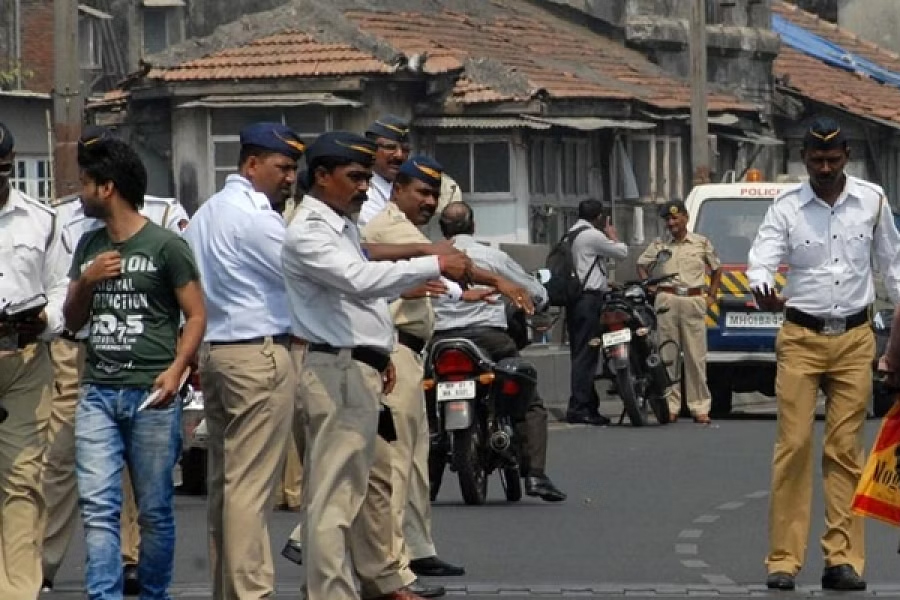 Navi Mumbai: The Panvel City Traffic Police launched a crackdown against motorists on Thursday for not following traffic rules. In a special drive, a total of 1513 motorists were penalised under the Panvel traffic unit jurisdiction. The drive was carried out under the guidance of Tirupati Kakade, Deputy Commissioner of Police (traffic) by Senior Police Inspector Sanjay Nale of Panvel City Traffic Branch.
Motorsists penalised over multipole offences
Motorists were fined for not wearing seatbelts, using black glasses in the car, entering a no-entry zone and riding motorbikes without helmets.
The Panvel City traffic unit informed that a similar drive will be carried out in days to come and more motorists will be fined for violating the traffic rules.
"Wearing a helmet for people riding two-wheelers is mandatory. From time to time, public awareness is created," said an official from the Panvel Traffic unit. He added that the majority of two-wheelers riders wear helmets.
Traffic official stresses on benefits of wearing helmet
However, the drive is concentrated on those who are intentionally not wearing helmets. "Wearing a helmet saves the motorbike rider. It often saves lives in accidents because the head is protected and does not get hit," said the official.
In addition, using black glass, driving without a seatbelt, triple seats in two-wheelers, and driving in no-entry were fined during the drive. Sanjay Nale, senior police inspector from the Panvel City Traffic branch said that apart from the penalty, they also created awareness among motorists to prevent accidents.