Sonu Sood on hosting 'Roadies 18': As a host my responsibility is to keep the soul of 'Roadies' alive
Bollywood actor Sonu Sood says it was not easy for him initially to step into the shoes of host Rannvijay Singh on the reality show MTV 'Roadies Journey to South Africa'.
According to him it was not an easy task to make a proper communication with the contestants and develop a bond with them but later he did it perfectly.
Sonu says: "When I was approached for the show, there were many things in my mind. Whether I will be able to carry on the legacy of this show and I will be able to speak to the contestants. I thought it's not my cup of tea."
"Then I thought about the concept of this show. As a host my responsibility is to keep the soul of 'Roadies', repackage it and make it a very positive and inspiring journey. After shooting for 40-45 days in South Africa I realised that I connected with the ex as well as new roadies and it was like a family reunion."
The actor further shares that he is very happy with the response he is getting from his fans post he joined the show as a host.
"I've been getting so many calls and so many messages. In fact, when I travel, I meet so many people who say that they are watching Roadies together as a family – mother, father, sister and this is the first time that they are experiencing this. It's very positive and inspiring."
"It doesn't matter if people from a particular state try for Roadies but now viewers will see the real roadies coming in when they watch the show," he adds.
Ask him about his overall experience and how he finds the roadies on the show, he replies: "I am really able to connect with all the Roadies. Spending so much time together. You have seen them grow and change, away from families with no money and isolated places in tents and different locations and in tough conditions also so I think that brings the real roadie."
"I'm really happy to see them getting the feel of real life. In fact, they also confess that they are different individuals. By the time the whole thing ended they had different temperaments."
"They were aggressive. Sometimes they would fight but when our whole journey came together they felt they have grown as individuals and human beings. I think that was the real win for us," he says.
On the question of what viewers can expect in the coming episode, he says: "Lots of fun tasks, lots of beautiful locations, bonding like never before. And of course, the judge, the host and the Roadies will all be in the same space."
"The whole journey was like that we all learned together a lot and kind of stunts, the kind of tasks that we did really inspired a lot of people to try next time. And of course, people who have seen that, they would say we need to experience it once for sure in our lifetime."
While sharing a few BTS moments, he reveals: "All the tasks are at different locations whether it's Bungee Jumping, Skydiving or anything, every place was different geographically, the temperature to the whole look of the episode."
"So, yes, Roadies are pretty excited and nervous to do Bungee Jumping and Skydiving. Roadies is all about overcoming your fears and you believe you can do something that was destined to happen and you just overcome your fear. Then you take that plunge."
As a host, Sonu has to be neutral towards all the contestants and observe their games, he feels that each contestant is giving their best and it is difficult to mention any one.
"I can't point out one roadie, every roadie has their own quality. They have their own style, their own temperament. I feel every single roadie on the episode was something who people will look upto."
Sonu goes on: "In one episode you feel Soundous Moufakir or Kevin Almasifar is good, in the next time Baseer Ali or Kavya Khurana will perform better, in the next someone else will perform better."
"So, they always used to surprise the way they used to handle the situation and they kept on changing because that's the way they programme and nourish themselves. The show reveals new heroes every week."
Recently there was a Roadies Roast that was mostly around the show. Comic artists that were part of it include Urjita Wani, Andy Reghu, Punit Pania, Sejal Bhat and Haseeb Khan. It was hosted by Karunesh Talwar.
Sonu says: "So, the whole roast is totally improvised. I actually never realized what roast is all about. We used to do it in college with friends. So when I shot today, this is something people weren't expecting. It came quite naturally to me."
'Roadies' is all about challenging tasks and Sonu as a host shares his take on physical and mental fitness.
"For me Roadies is an amazing special journey. No matter how busy you are, keep 1.5 to 2 hours for yourself. Believe you only have 22 hours and the rest 2 hours are for physical fitness. Your profession doesn't matter- whether you are a businessman, actor or Roadie."
"It is important to stay fit because only then you can enjoy what you have worked hard for. So yes, stay fit. There is a very special line in Roadies, ki ab rukna nahi hai. So don't stop and keep giving your best and rest God will guide you," he concludes.
Beyonce announces 'Renaissance' stadium tour dates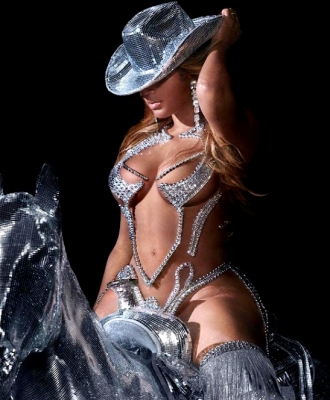 Singer Beyonce has announced a 2023 world tour on Instagram, supporting her multiple-Grammy-nominated 2022 album, 'Renaissance'.
She also released the dates and cities on her official website, reports 'Variety'.
The timing of the announcement, which comes just days before the Grammy Awards on Sunday, sparks speculation that the singer may perform or at least appear on the show. Beyonce is the most nominated artist for the awards with nine, all related to 'Renaissance'.
Sources tell Variety that her husband Jay-Z will perform with DJ Khaled on the show, most likely their nominated song "God Did."
Beyonce performed her first full concert in four years on January 21 at the new Atlantis the Royal Resort in Dubai.
It was an elaborate and highly theatrical performance — for which sources say she was paid some $24 million — with an all-female orchestra, a battery of dancers, a small lake, fireworks, a 50-foot hydraulic platform, three costume changes for the singer and a guest appearance from her and Jay's daughter Blue Ivy, but no songs at all from 'Renaissance' — a tease that could mean she'll premiere one or two on the Grammys, or even save them for the tour.
Beyonce has said that 'Renaissance' is a three-part project, so it's possible that the next parts could be another album, a long-form video project or even the tour itself.
Beyonce's last full tour was the nearly six-month, 49-date 'Formation' tour in 2016, which unusually featured no guest appearances until the final show, at New Jersey's MetLife Stadium, where she brought out Kendrick Lamar and Jay-Z.
She did, however, stage an epochal 'Homecoming' headlining performance at the 2018 Coachella festival — which was postponed from 2017 due to the birth of her and Jay's twins — for which she was accompanied by a full marching band in a nod to historically Black colleges and universities.
That blockbuster performance was later released as the 'Homecoming' album and — via a three-project deal with Netflix that sources tell Variety is worth $60 million — a feature-length documentary. It seems possible that a future 'Renaissance' video project could be part of that deal as well.
Priyanka Chopra finally reveals daughter Malti Marie's face; photos go viral
Actor Priyanka Chopra and husband Nick Jonas have finally revealed their daughter Malti Marie's face.
The actor was attending an event in Los Angeles where Nick with his brothers Kevin and Joe unveiled their Hollywood Walk of Fame star.
Photos of Malti Marie has now gone viral on social media. Some netizens even called her a "carbon copy of her dad" Nick.
Priyanka Chopra's family
Priyanka and Nick welcomed Malti via surrogacy in January 2022 and since her arrival, the actor had posted several photos of her but without revealing her face.
Priyanka and Nick tied the knot in a Christian and a Hindu ceremony in Jodhpur's Umaid Bhawan Palace on December 1 and 2 in 2018. Later, the couple also hosted two receptions in Delhi and Mumbai.
When Priyanka opened up on Malti's birth
A few days ago, PeeCee finally broke her silence on her daughter's birth and revealed why the couple opted for surrogacy. She had mentioned that she had certain medical complications and hence, they decided to go for surrogacy. She also slammed people accusing her of "outsourcing" her pregnancy and stated that her daughter won't be a part of any gossip.
"I was in the operation room when she came out. She was so small, smaller than my hand. We spent every single day with her on my chest, on my husband's chest," PeeCee recalled.
She had also made it clear that people can comment on her as per their whims and fancies, but she will not let her daughter be "gossip".
Bombay HC extends relief to Rakhi Sawant till February 1 in case filed by Sherlyn Chopra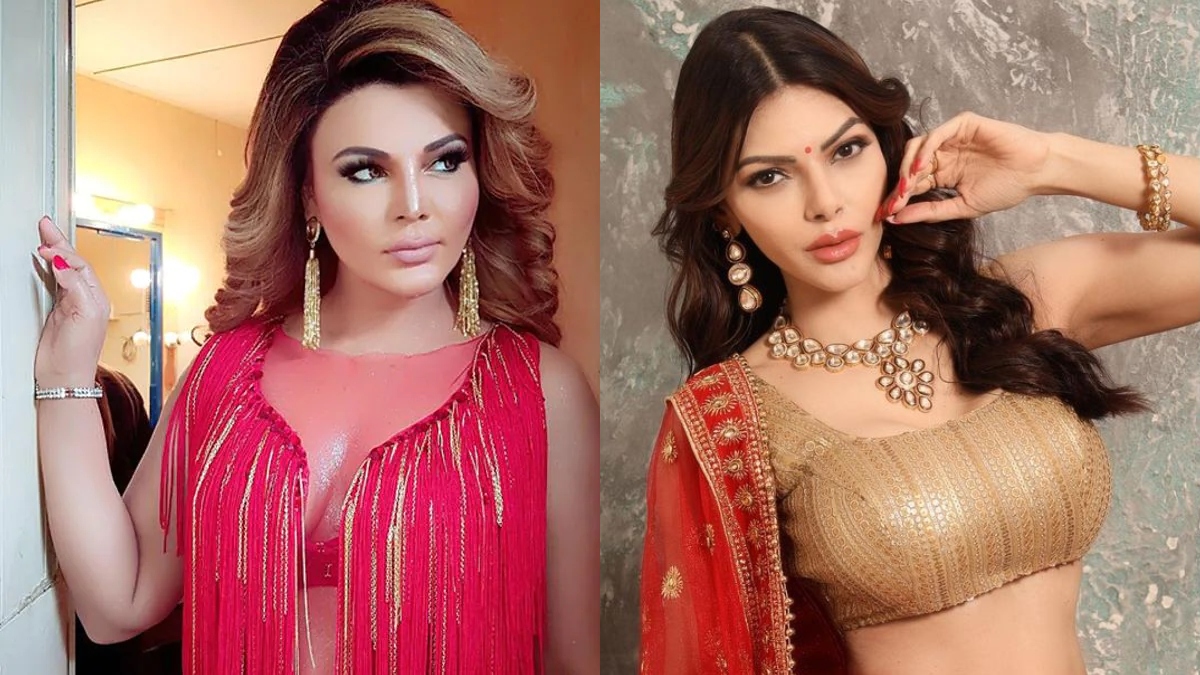 The Bombay High Court on Tuesday extended relief to Rakhi Sawant till February 1 in a case registered against her by another model.
Justice MS Karnik extended order of no coercive action Ms Sawant till February 1 as the complaint sought to file an intervention application. 
A model and actor had filed an FIR against Ms Sawant alleging that the latter circulated her obscene videos to the media and made derogatory statements against her.
Amboli police had booked Ms Sawant and her lawyer Falguni Brahmbhatt on November 8, 2022, under sections 354A (sexual harassment), 500 (defamation), 504 (intentional insult) and 509 (insulting modesty of woman by act, word or gesture) of the Indian Penal Code and section 67 (transmission of obscene content in electronic form) of the Information Technology Act.