Sameer Wankhede: NCB scarecrow cooks up Bollywood's "shraadh"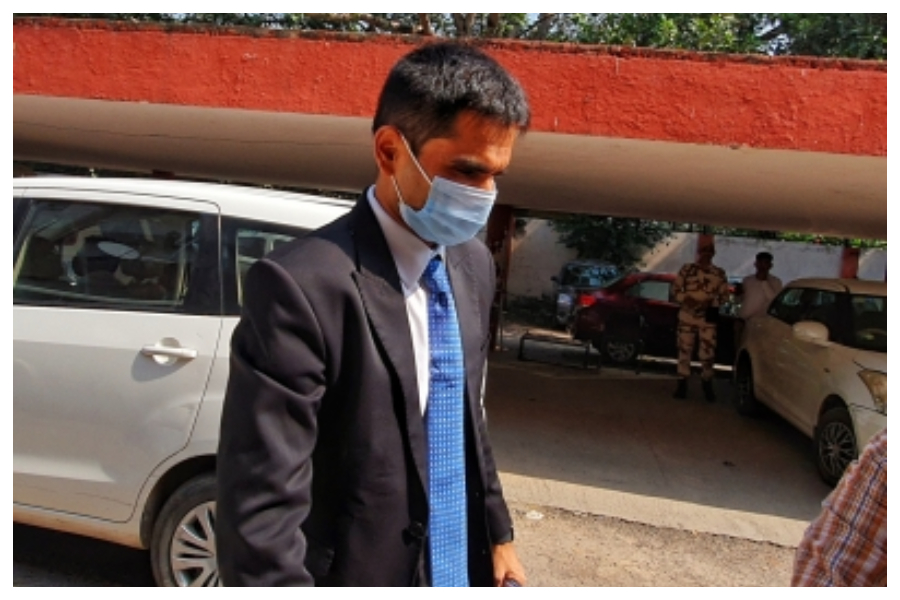 "Lights, Cameras… Raid…!" When the Narcotics Control Bureau (NCB) Zonal Director Sameer Wankhede planned a rave party raid aboard the Cordelia Cruise luxury ship, one thing was guaranteed — tonnes of publicity, even if the actual drug recovery maybe a few tolas.
For, among those present on the ship on October 2 was Aryan Khan, the son of Bollywood megastar Shah Rukh Khan and producer Gauri, besides a few others from the glam-entertainment world.
Truly, a 'heady' ambience for the NCB's high-profile operation, a first-ever on a luxury cruiser in India, and he effected a big haul of big names, but barely any worthwhile quantity of drugs.
Amid a national furore and international attention, Wankhede zoomed around to catch a total of 20 alleged junkies by their collars and dumping them in the lockup, all the while basking in the reflected glory.
In the past over a year since Wankhede, 42, (IRS 2008), was deputed to the IPS-dominated NCB for the late Sushant Singh Rajput death probe — he jumped head-first with surgical strikes to "uproot the drug citadel in Bollywood and Mumbai".
Many well-known names like Arjun Rampal, Rhea Chakravorty, Deepika Padukone, Shraddha Kapoor, Rakul Preet Singh, Sara Ali Khan, comedy couple Bharti Singh and Harsh Limbachiya, Armaan Kohli and the latest, Aryan Khan, were trapped in his net, and at one point he even went tantalisingly close to the Karan Johar's 'girebaan' (collar).
Earlier, during his stint at the Mumbai Airport Customs, Wankhede dabbled in his favourite glamour game — cornering/detaining people like Shah Rukh Khan, Anushka Sharma, Katrina Kaif, Ranbir Kapoor, Bipasha Basu, Mika Singh, Minisha Lamba, Vivek Oberoi, Ram Gopal Verma, etc., and once even the 2011 World Cup Cricket Trophy made of gold-silver, which was 'released' after the BCCI coughed out the customs duty!
A far cry from the days when the NCB was a ghost, its name rarely heard in public — like the 2001 arrest of actor Fardeen Khan — compared with the daily parade of a charade now, akin to a 'saas-bahu serial'.
If Wankhede was hoping for a pat or promotion, there was some disappointment — this time suddenly chinks were exposed both in the anti-drug actions and intentions, the NCB's reputation in tatters — and the hunter became the hunted.
The name dreaded by Bollywood suddenly came under intense scrutiny as the Nationalist Congress Party Minister Nawab Malik single-handedly snooped on the super-sleuth — to hammer hollow the NCB's credibility.
Like a thirsty bloodhound, the bearded, bespectacled Malik coolly launched a serial expose to prove Wankhede's actions as 'farjical' (fraudulent) strikes — unearthing Bharatiya Janata Party-linked 'independent witnesses', his unsavoury friends, a wanted-nabbed criminal, alleged fake caste certificate, religious credentials, etc., that rattled the officer.
As Aryan Khan remained in a vice-like grip for 29 nights, Wankhede spent sleepless nights, ran from one NCB probe to another, knocked the doors of Chief Minister Uddhav Thackeray, the DGP Sanjay Pandey, Mumbai CoP Hemant Nagrale, the NCSC, the Special NDPS Court and the Bombay High Court.
The Maha Vikas Aghadi government has cried foul at Wankhede's unceremonial attempts to perform Bollywood's last rites and exorcise it's spirit to other glamour-parched locales like Gujarat or Uttar Pradesh.
Some politicians like Shiv Sena's Kishore Tiwari have accused him of a 'danga' targeting film personalities to help perch his wife Kranti Redkar-Wankhede — a Marathi actress — as Bollywood barely beckons.
There are other dubious firsts — how crucial 'witnesses' are bared in public glare which can seriously hamper the NCB's usually covert and sensitive operations with global ramifications henceforth, the unprecedented witness allegations of extortion bids with Wankhede's name tossed, or the accusations and probes he faces now from various quarters.
As is common knowledge, the real 'drug bunkers' are not in Bollywood, but on the outskirts of Mumbai and the NCB's overzealous James Bonds could take up the tough challenge instead of 'boo-ing' soft targets in the glamour-industry.
A grim Malik has warned of more aces up his 'kurta' sleeve, vowing that "picture abhi baaki hai", will end only after Wankhede's sack and jail.
With many BJP leaders openly supporting him, only time will tell if Wankhede is a political puppet or a pure patriot.
(Quaid Najmi can be contacted at: q.najmi@ians.in)
Mumbai: TISS students cancel BBC documentary show after BJYM protests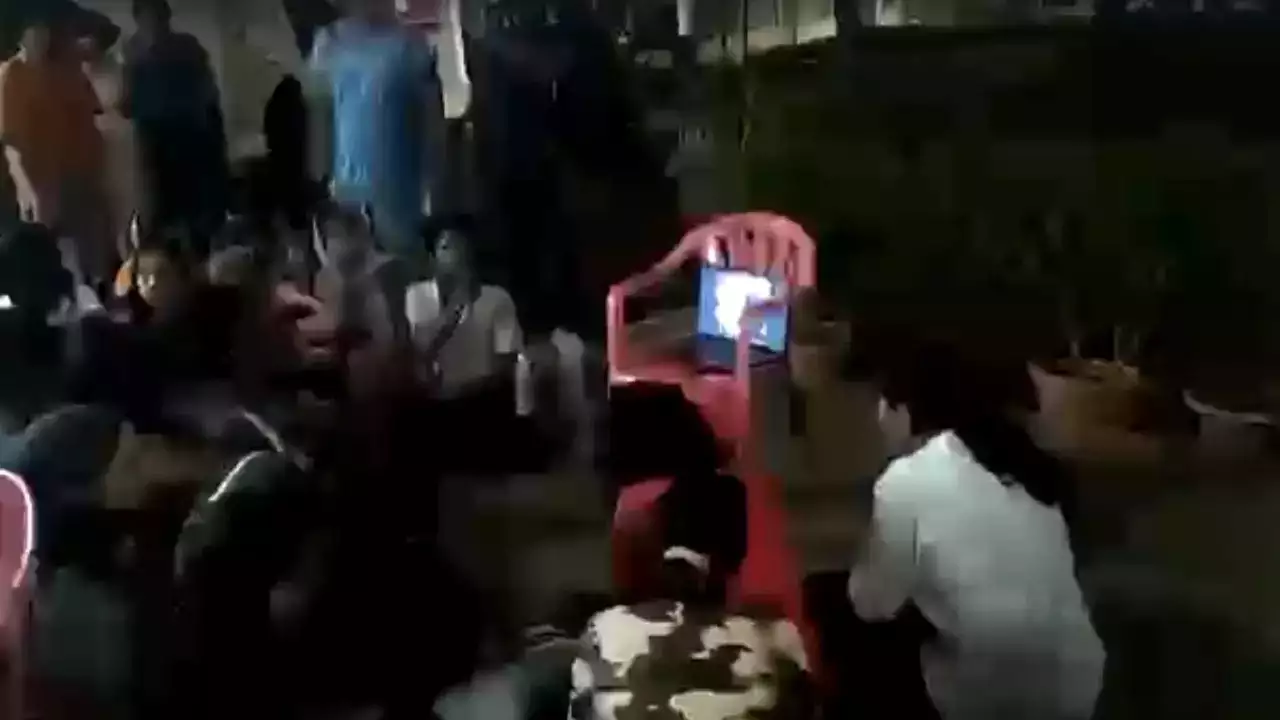 Mumbai: The premier Tata Institute of Social Sciences (TISS)'s Progressive Students Forum cancelled the planned screening of the controversial BBC documentary on Prime Minister Narendra Modi after strong protests by the Bharatiya Janata Yuva Morcha activists, here on Saturday evening.
A student leader – declining to be quoted – said that the film and the projector could not be taken to the venue in view of the protests and pressures from the TISS management and the Mumbai Police.
"Accordingly, we decided to cancel the screening. However, we have forwarded the entire documentary to all the students and they are watching it on their gadgets like mobiles, laptops or tablets," he told IANS, adding it has reached over 600 students on the TISS Deonar campus and outside.
The developments came even as the TISS management issued a stern 'advisory' on Thursday warning the students of strict action if they went ahead with the plans, followed by another circular this afternoon.
Unrelenting, the Progressive Students Forum (PSF) had said it was intended to be "a symbolic protest" against the government's move to block access to the documentary and their move was in solidarity with other students' organisations in campuses across the country.
The PSF's defiant venture came after similar protests erupted in Delhi against the students of Delhi University and around 24 were detained on Friday, as some other institutions in different parts of the country also attempted similar screenings.
Mumbai unit Bharatiya Janata Party President Ashish Shelar had slammed the TISS-PSF plans to screen the documentary and urged the Maharashtra government to take action against the students for attempting to create law and order problems.
Mumbai Metro 6 line: Maha Govt urges Centre to provide 15 hectare land free of cost for carshed at Kanjurmarg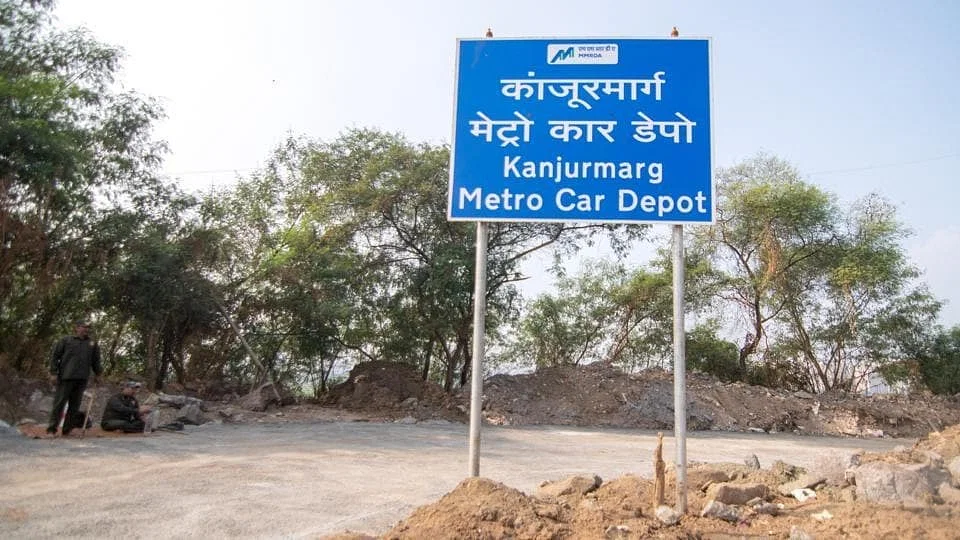 Mumbai: In a significant move, the Shinde Fadnavis government has made a fresh appeal to the Centre to give no objection certificate for making available at free of cost 15 hectare of land for the construction of Metro 6 (Swami Samarth nagar-Vikhroli) carshed at Kanjurmarg in North East Mumbai. This is a fresh request made recently by the state government after it has decided to develop carshed for Metro 3 (Cuffe Parade-Bandra-SEEPZ) at Aarey Colony. The Uddhav Thackeray-led Maha Vikas Aghadi (MVA) government had earlier urged the Centre to make available a total of 43.76 hectares land at Kanjurmarg for combined carshed for Metro 3, 4 and 6. However, the land was not transferred as the MVA government and the BJP-led government at the Centre were at loggerheads. 
Collector had issued order in 2020, withdrew later

On October 1, 2020, the Mumbai suburban district collector had issued an order handing over the possession of 102 acres of land to the Mumbai Metropolitan Region Development Authority (MMRDA) for the construction of an integrated car shed for the Metro. However, the MVA government on August 30, 2022 told the Bombay High Court that the Mumbai suburban district Collector has withdrawn an earlier order allotting land in Kanjurmarg area for a carshed of Mumbai Metro. Thereafter, the court disposed off a Union government's petition challenging the collector's 2020 order.
Proposal for metro 6 carshed sent to centre, no decision yet
Incidentally, after the Shinde Fadnavis government decided that the Metro 3 carshed will come up at Aarey Colony lifting the stay granted by the MVA government, the MMRDA had requested the state government to provide land at Kanjurmarg for the construction of Metro 6 line carshed. Thereafter, the state government sent its proposal to the Centre in this regard but there has been no decision yet.
A senior urban development minister officer told the Free Press Journal, ''The government earlier had sent a proposal to the Centre for handing over a total of 43.76 hectare of land in Kanjurmarg comprising 37.32 hectare from land number 657 and 6.44 hectare from land number 6.44 hectare for a combined carshed for Metro 3, 4 and 6 lines. Now, the land requirement is reduced to 15 hectare as the Metro 3 carshed will come up in Aarey Colony. The government is pursuing its proposal with the union commerce ministry.''
Metro 6 line to connect Eastern and Western highways
The 14.4 km long Mumbai Metro line 6 (Swami Samarth Nagar-Jogeshwari-Vikhroli-Kanjurmarg) will connect Eastern and Western Express highways through Jogeshwari Vikhroli Link Road (JVLR) through 13 metro stations with an estimated cost of ₹6,700 crore. The metro line will facilitate commuters to reduce the travel time on the route by 35-45 minutes.
The 13 metro stations will include Swami Samarth Nagar, Adarsh Nagar, Jogeshwari (W), JVLR, Shyam Nagar, Maha Kali Caves, SEEPZ Village, Saki Vihar, Rambaug, Powai Lake, IIT Powai, KanjurMarg and Vikhroli (EEH)
Nashik MLC polls – BJP maintains taut suspense on stance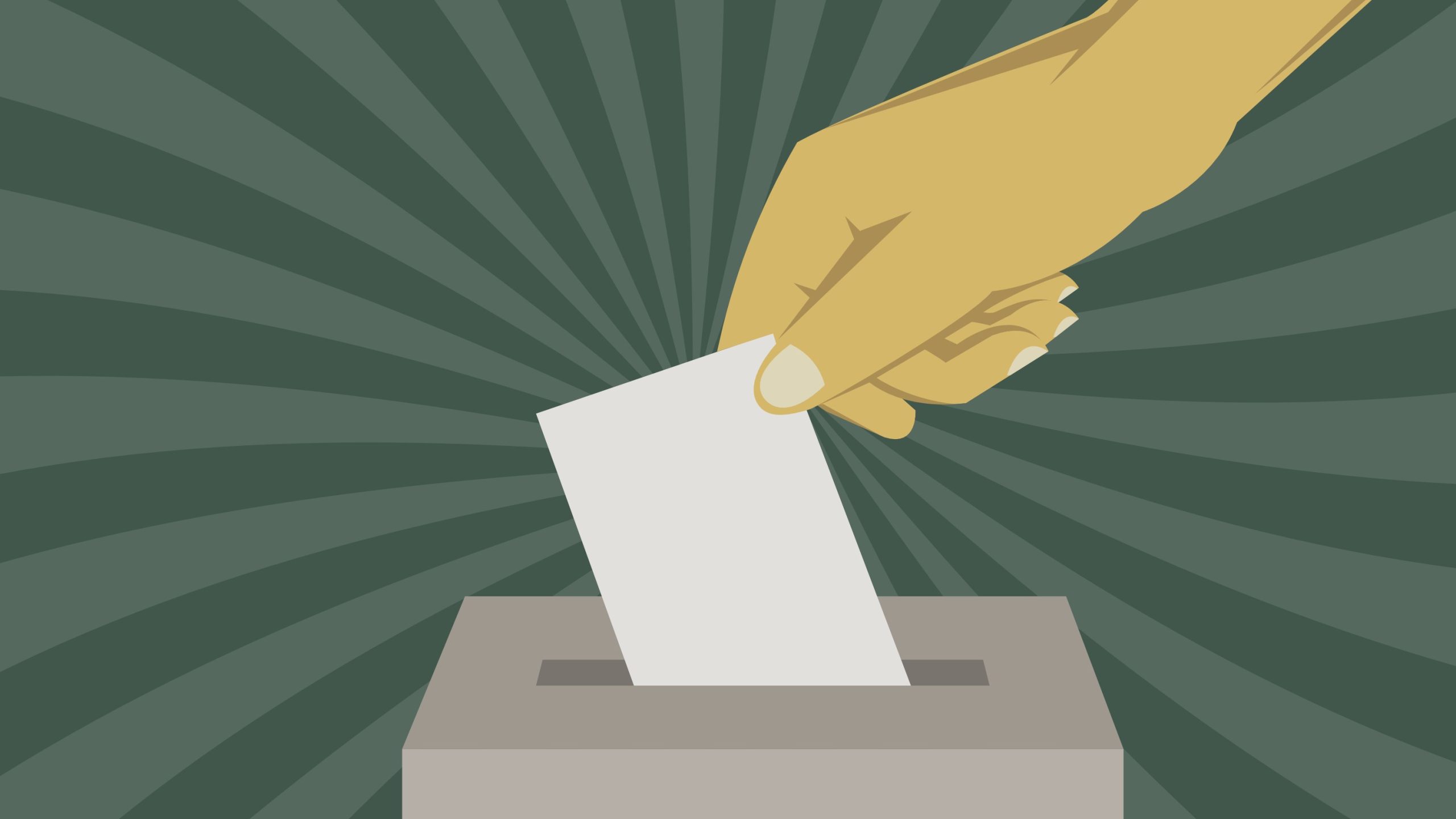 Mumbai: With barely 48 hours left before polling on Monday, the Bharatiya Janata Party (BJP) continued to maintain suspense over whether it would support Congress rebel Satyajeet Tambe contesting the Nashik Graduates' constituency for the Maharashtra Legislative Council (MLC) elections.
The Opposition Maha Vikas Aghadi (MVA) alliance of Congress, Nationalist Congress Party and Shiv Sena (UBT) is supporting a BJP rebel, Shubhangi Patil, for the January 30 elections.
BJP MLC Ram Shinde on Saturday revealed that the party would decide on its strategy later tonight, while BJP's Ahmednagar MP Sujay Vikhe-Patil hinted that the party is capable of "turning the tables overnight" in the elections.
Earlier, state BJP President Chandrashekhar Bawankule had dropped broad hints of extending support to Tambe, saying any decision of "the local (party) leaders would be acceptable", while emphasising that Patil will not get a single BJP vote.
However, the party has not announced its decision clearly so far, even as discussions are reportedly on between Deputy Chief Minister Devendra Fadnavis and other senior leaders.
A fortnight ago, the Congress got a rude shock when its official nominee and three-time MLC Sudhir Tambe did not file his nomination and instead propped up his son Satyajeet Tambe as an independent candidate.
The party hit back by suspending Sudhir Tambe, expelling his son Satyajeet Tambe and followed up by en masse sacking the Ahmednagar District Congress Committee.
Besides Nashik Graduates' constituency, the other seats going to polls include Amravati Graduates' constituency and Nagpur, Aurangabad and Konkan — all Teachers' constituencies.
In Nagpur, the main battle is between sitting MLC Nago Ganar, contesting as Independent supported by BJP, against Congress' MVA-backed Sudhakar Adbale of Vidarbha Madhyamik Shikshak Sangh. Shikshak Bharti's Rajendra Zade and NCP rebel Satish Itkelwar are also in the fray.
In Amravati, sitting BJP MLC Ranjeet Patil is contesting against Congress' MVA nominee Dhiraj Lingade.
In Aurangabad, sitting NCP MLC Vikram Kale is locking horns with BJP's Kiran Patil.
In Konkan, the MVA-supported Peasants & Workers Party's sitting MLC Balaram Patil is pitted against BJP's Dnyaneshwar Mhatre.
As the campaigning ended on Saturday, both the MVA and the ruling BJP exuded full confidence that they will make a clean sweep of the five seats in Monday's elections.