SA v IND, 2nd Test: No one is going to ever tell Rishabh not to be a positive or aggressive player, says Dravid
India head coach Rahul Dravid has said that no one in the team will instruct wicketkeeper-batter Rishabh Pant to not be in his aggressive or positive self.
He acknowledged that a time will arrive when the coaching staff will have talks with Pant over the timing of playing particular shots.
Pant played a reckless shot to get out for a three-ball duck in the second innings. After being beaten outside the off-stump, Kagiso Rabada rattled Pant with a snorter of a delivery, hitting him on the gloves after sneaking past his helmet grille.
On the very next ball, Pant stepped out to slog a short ball from Rabada but gave a feather edge behind to keeper Kyle Verreynne.
"In the sense that, we know Rishabh is a positive player and he plays in a particular manner which has gotten him a little bit of success. But, of course, there are times we are going to have sort of level of conversations with him around. It is just a little bit about maybe the selection of the time to that. No one is going to ever tell Rishabh not to be a positive or aggressive player. But sometimes it is just a question of picking and choosing the time to do that," said Dravid in the virtual press conference.
Dravid gave an explanation on how the talk with Pant will be ahead of the third Test at Cape Town. "When you have just come in, maybe giving yourself a little bit more time would be more advisable. In the end, we know what we are getting with Rishabh, he is a really positive player, he is someone who can change the course of the game for us, so we naturally won't take that away from him and ask him to become something very different. It is about figuring out what is the right time to attack or play out a slightly difficult period that sets your innings up. He is learning, he plays in a particular way but he will keep learning, improving and keep getting better."
Dravid went on to praise South Africa captain Dean Elgar's unbeaten 96, which helped the hosts chase down 240. "He played well. You got to give him credit. He really stuck it out there, I think in both Test matches. He has stuck out there and fought through some very difficult periods. We have beaten the bat quite a few times, I must admit even in the first innings and here, but we haven't been lucky in that sense. The odd ball has kicked up and hit the glove and fallen to probably where fielders haven't been."
Elgar received many blows on his body but was rock-solid and defiant in staying at the crease to carry his bat through the chase. "But credit to him, in spite of being beaten and not looking very comfortable, he stuck it out there and showed a lot of resilience, determination and fought his way through. We just had to keep coming back and had some clear strategies and plans against him but didn't get him out with those strategies and plans."
Dravid also felt luck deserted India on day four. "At times, it just doesn't work your way. You beat the bat a lot of times and just don't get that nick which we were looking for. But like I said in the end, he sort of showed a lot of character and determination to keep fighting even though at times he didn't look very comfortable."
The 48-year-old rued the fact that there wasn't much swing on offer once play resumed on day four after rain relented. "We came here knowing that we will have to do something really special to get those eight wickets with 122 on board. Obviously, it was under covers for a while. But also, we knew that the outfield was wet and the ball was going to get wet. Probably, people would rely a lot on swing bowling and swing the ball a lot. So, probably the ball did not swung much because the ball got a little bit wet and the seam got a little bit softer."
"But credit to the South African batsmen, they came out there and played really well. They took the opportunities whenever the bad balls were bowled and cashed in on them. Maybe a little bit of luck or break we needed today, we didn't get today. We were excited to go out there and trying to do our best to compete out there but on the day, I think South Africa played better," concluded Dravid.
Lovlina elected chair of IBA Athletes Committee, Shiva member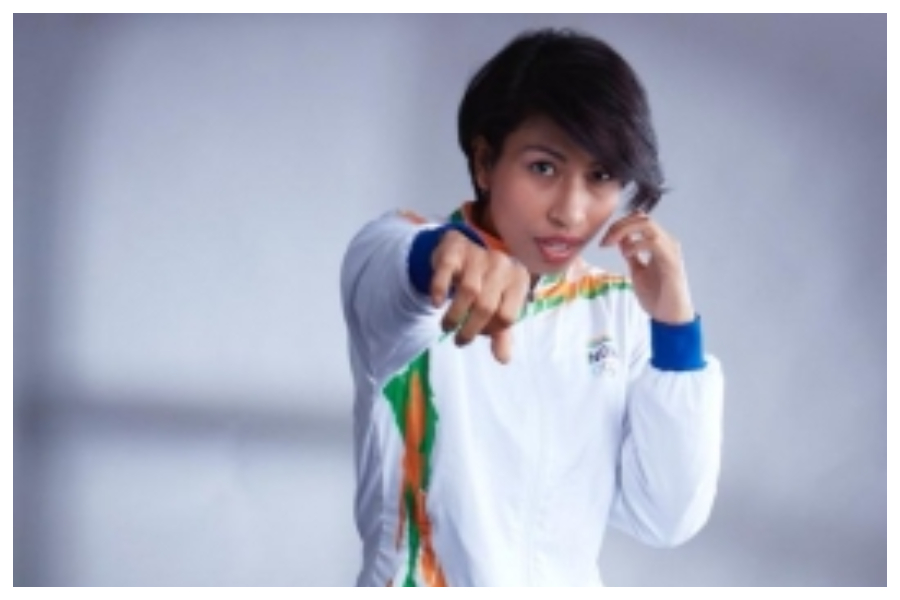 India's Tokyo Olympic s bronze medallist Lovlina Borgohain has been elected as chairman and voting member on the Board of Directors for the IBA's Athletes Committee, the International Boxing Association (IBA) has announced.
Indian male boxer Shiva Thapa has also been elected as a member of the IBA Athletes Committee, during the corresponding elections held during the 2021 IBA Men's World Championships, the IBA announced on Wednesday.
Lovlina had received the highest number of votes during the election held at the 2022 Women's World Championship and thus has been elected as chair of the board.
Minister of Youth Affairs and Sports Anurag Singh Thakur has congratulated both Lovlina and Shiva, who are under the Target Olympic Podium Scheme (TOPS, and have accepted the roles. They are looking forward to representing India and other boxers at the Board of Directors meeting.
"Big congratulations @LovlinaBorgohai for being elected the Chair of the @IBA_Boxing Atheletes' Committee and @shivathapa for being elected a Member of @IBA_Boxing Athletes' Committee. It's a big responsibility and I wish both of you the very best in delivering your duties," Thakur wrote on Twitter.
Speaking of being elected as the Chair, Lovlina said, "I feel honoured to have been elected as the chair of IBA's Athlete's Committee, I expected to become a member, but never thought that I will also become the chair of the committee, this will help me promote Indian boxing and especially women boxing to other boxers of the world."
"This is a huge opportunity for me to promote boxing and I plan to first discuss what all needs to be addressed in Boxing this year with other members and boxers of the world and then take those suggestions and grievances to the Board of Director's committee," Lovlina was quoted as saying in a release by the Sports Authority of India (SAI).
IPL 2022: Bangalore vs Rajasthan will be a royal encounter as both teams want to win badly, says Ravi Shastri
Former India captain and head coach Ravi Shastri believes the Qualifier 2 clash in IPL 2022 between Royal Challengers Bangalore and Rajasthan Royals at the Narendra Modi Stadium on Friday will be a royal affair as both teams want to be on the victorious side to play the title clash against Gujarat Titans on Sunday.
"It's been 14 years for RCB (as they've never owned that elusive silverware) and 13 years since Rajasthan won their last title in the inaugural season. So between the two of them, it's been 27 years (laughs). They both want it badly and it will be a battle of Royals. Let's wait for that one. It's going to be a great contest as both the teams would want to win it badly," said Shastri on the Cricket Live show on Star Sports.
In IPL 2022, both Bangalore and Rajasthan have showcased great skills and class to bring themselves into a position where they can end their title drought. While Bangalore are yet to win an IPL trophy, Rajasthan have been searching for the elusive title since winning the inaugural IPL season in 2008.
Former South Africa skipper Graeme Smith believes Qualifier 2 will be a cracker of a contest. Smith, who was a part of the Rajasthan Royals side in winning the 2008 IPL, reckons the pressure will be on Sanju Samson & Co. as they are heading into the game on the back of a seven-wicket defeat in Qualifier 1 to Gujarat while Bangalore come into the match after defeating Lucknow Super Giants by 14 runs in the Eliminator.
"I think the challenge will be on Rajasthan Royals after their disappointing loss against Gujarat Titans (in Qualifier 1). They must be hurt. Can they pick themselves up? RCB on the other hand are on a high. They'll be keen to turn it around and put back a high skill level in the game. So, I agree with Ravi that we are going to have a cracker of a game on Friday night," concluded the former left-handed batter.
IPL Turning Point: Missed chances cause Lucknow Super Giants' downfall in Eliminator
Despite the delay in the Eliminator match between Lucknow Super Giants and Royal Challengers Bangalore at the Eden Gardens due to last-minute rain and strong winds, the capacity crowd got full value for their money with a run-fest in which Bangalore prevailed by 14 runs to set up their Qualifier 2 date with Rajasthan Royals on Friday in Ahmedabad.
The result also meant that Lucknow's campaign in their debut season of the IPL came to a close, caused by their missed chances. The trio of Faf du Plessis, Virat Kohli, and Glenn Maxwell contributed just 34 runs as Rajat Patidar produced a carnage, a 49-ball century, which no one saw coming.
In a game of fine margins, Lucknow will look back at their missed chances in the field as well as with the bat in coming close to chasing 208. In the 15th over, captain KL Rahul was guilty of giving Dinesh Karthik a reprieve at four when he ran across and dived back at mid-off to catch with both hands. But as soon as Rahul's elbows hit the ground, he couldn't hold on.
Then, in the next over, Rajat Patidar got a pull high on elevation off a Ravi Bishnoi googly. But Deepak Hooda dropped an easy chance at deep mid-wicket, giving Patidar a boundary and reprieve at 72. In the 18th over, just a ball before reaching his century in 49 balls, Patidar got a reprieve again when Manan Vohra at deep backward point couldn't take the catch coming off a leading edge.
Dropping three catches in four overs proved to be fatal for Lucknow as Bangalore smacked a whopping 84 runs off the last five overs.
"It's quite obvious the reasons why we didn't win the game. We let ourselves down in the field. The difference between the teams was Patidar's knock (112 not out off 54 balls). When a player from the top ends up playing a good knock, the team ends up winning," said Rahul about what went wrong for Lucknow in the Eliminator.
With the bat, Rahul took time in accelerating as Vohra and Quinton de Kock fell in power-play. Though the skipper was interested in taking the chase deep, his stoic batting against the spinners meant that even though Lucknow were ahead of Bangalore in the over-over by comparison metric, the path to hunting down 208 was getting tougher.
With 99 needed off the last seven overs, Rahul finally accelerated to move from 48 off 42 balls to 79 off 58 balls. But with Harshal Patel conceding just eight runs despite leaking six runs in the start as extras in the 18th over, things got tough for Lucknow.
It was Josh Hazlewood, who produced the knockout punch in the 19th over when Rahul moved across to scoop, only to be caught by a leaping fine leg, enough to seal the match in Bangalore's favour as Rahul's late acceleration went in vain, signaling the end of the road for Lucknow in IPL 2022.