Pratik Gandhi on playing a real-life character in audio show 'Gangistan'
Actor Pratik Gandhi, who is known for playing 'Harshad Mehta' in 'Scam 1992: The Harshad Mehta Story', now plays journalist Aashu Patel in Hindi audio show 'Gangistan'.
The story revolves around Gujarati author and journalist Aashu Patel and his investigation and research work about the Mumbai underworld.
Talking about 'Gangistan', Pratik says that this is his first audio show and he has known Aashu Patel for many years, so bringing the character on-screen was not that tricky.
"Playing the role of Aashu was slightly easy for me because I have known Aashu Patel for many years. Immersing myself in complex emotions and intriguing situations was a treat. I was able to naturally relate with the protagonist's ambition and thoroughly enjoyed the challenge of having to use only my voice to perform the role."
The story of 'Gangistan' spans across different eras like the 1960s, 1980s and the present. It brings out some interesting facts and stories about Mumbai's gangs, their operations and impact on people. The 48-episode series features Pratik Gandhi, Saiyami Kher and Dayashankar Pandey in lead roles.
Pratik adds: "'Gangistan' lets you create your own visual interpretation which I think is the power of audio. What's cool is that while recording it with the team, we did not just stand in front of the mic and speak. We recreated situations from the script, for example a hospital scene with Saiyami lying down in the studio and me sitting next to her or some of the encounter scenes where the actors ran across the studio."
'Gangistan' is directed by Siddhanta Pinto, the story by Aashu Patel, writer and creative producer Heer Khant.
For journalist Aashu Patel, this has been a nostalgic affair. He adds: "Audio has an appeal similar to that of the power of the pen, in the sense that it's left to the audience's imagination to picturise the story. Writing 'Gangistan' with Heer Khant brought back so many memories from my journalism days. It is truly a grand story, over a grand timeline of several decades, straddling both fiction and non-fiction. This has never been done before in the audio space."
Director Siddhanta Pinto says that the project took a year to complete: "Finally, after being in the Indian audio industry since 2001, I feel we are scratching the surface of the true power of audio. This project took over a year, and every minute has brought joy."
The Hindi audio thriller 'Gangistan' can be listened to on Spotify.
Was Deepika Padukone 'Swapped' In Dhoom 3 By Aamir Khan With Katrina Kaif?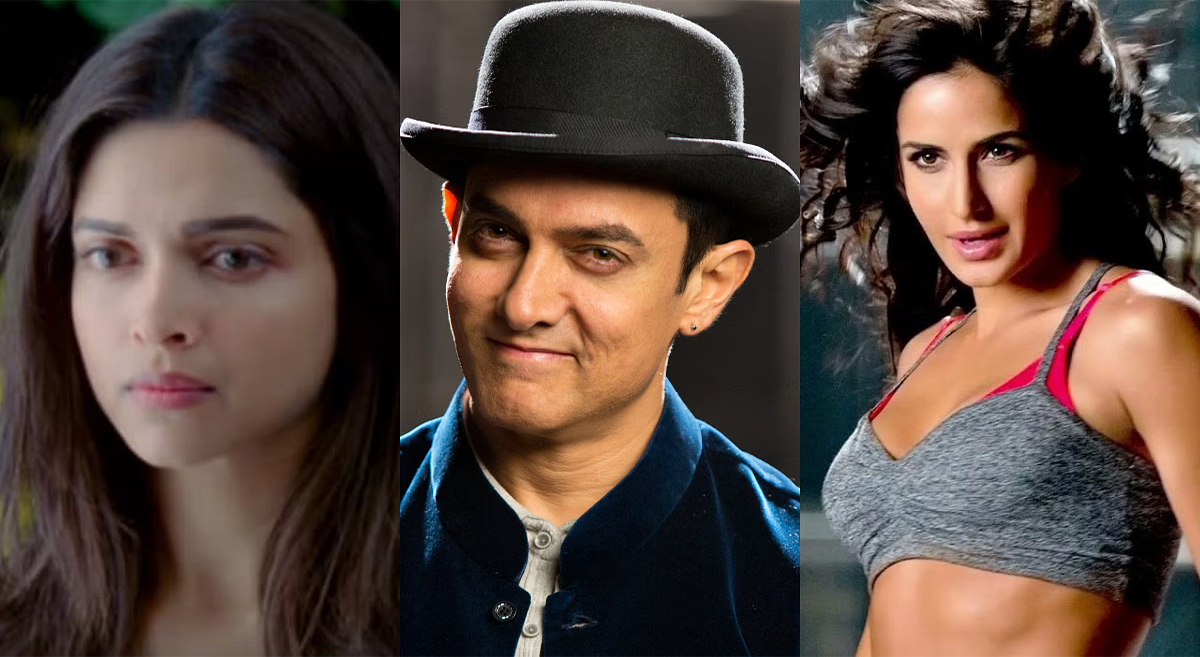 Deepika Padukone recently made a cameo in Shah Rukh Khan's Jawan, and she was lauded by the audiences for her role in the action-thriller film. Now, an old interview of the actress is doing the rounds on the internet, in which she talks about getting replaced in a film that she was 'very excited' about.
In an interview with Filmfare, Deepika says that at that point, she felt that that film would have done a lot for her career by just being a part of it. She said how she met the producer, and he was like, 'We are very sure, but the actor is traveling. Let me discuss it with him, but consider it done.' 
Deepika said that she thought she had secured the role; however, later, she found out that she was no longer a part of it. "Basically, there had been some sort of swap," added the actress. While she did not mention the movie or the actor's name, fans are assuming that Padukone is talking about Aamir Khan and how he replaced her with Katrina Kaif in Dhoom 3.
Further, Deepika revealed that she ended up doing Yeh Jawaani Hai Deewani alongside Ranbir Kapoor. "I'm so happy I did. I'm so happy that it fell into my lap. It's the best thing that could've happened to me. It was a classic example of when things happen, they happen for a reason," she concluded.
On the work front, the actress will be seen next in Fighter, Kalki 2898 AD, and Singham Again.
Did Ranbir Kapoor Cut Down His Fees By 50 Per cent For Animal?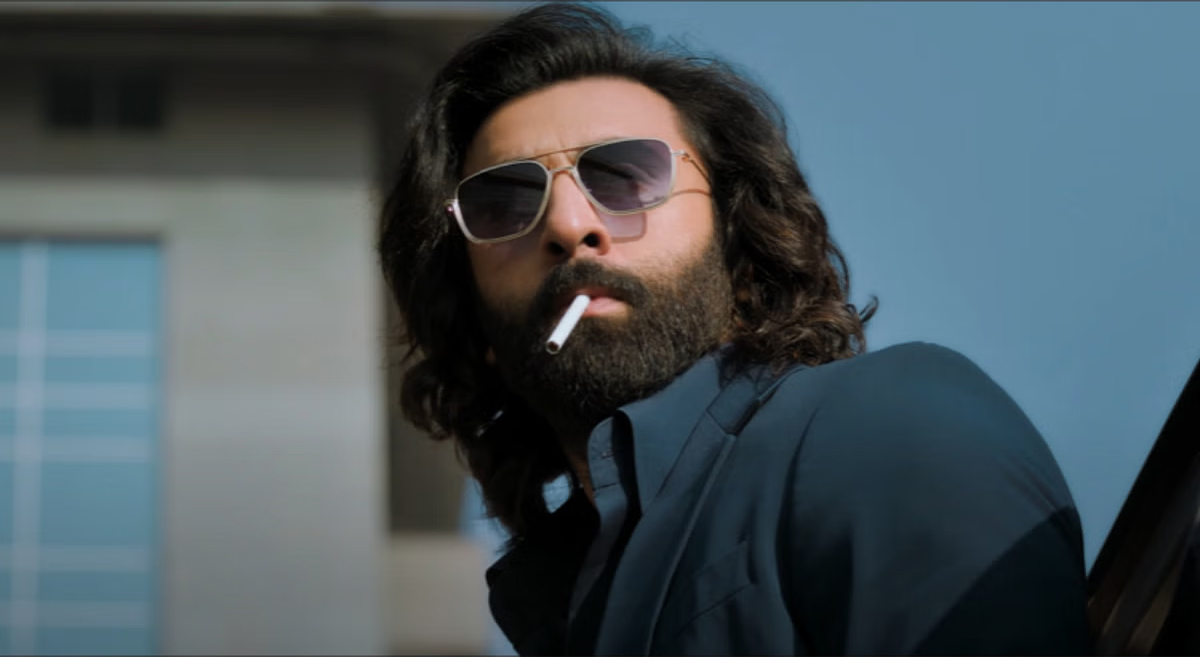 Ranbir Kapoor will be seen next in Animal, which is directed by Sandeep Reddy Vanga. The film also stars Anil Kapoor, Bobby Deol, Rashmika Mandanna, and Tripti Dimri.
A recent report in Pinkvilla states that the Yeh Jawaani Hai Deewani actor has reduced his acting fees for Animal by 50 per cent. Ranbir's current market value is around Rs 70 crore per film. The actor's decision was to support the producers of Animal, Bhushan Kumar and Sandeep Reddy Vanga.
The sources added that Kapoor is charging a fee of Rs 30-35 crores for Animal. He will reportedly have a share of the profits if money is made on the film. "The amount of fees reduced by the actor has been spent on improving the production value of his gangster-drama," added the source.
A few days ago, on Ranbir's birthday, the teaser of Animal was unveiled, and it revolves around a troubled father-son relationship. The film is scheduled to release on December 1, 2023.
On the work front, Ranbir was last seen in Luv Ranjan's Tu Jhoothi Main Makkaar, which starred Shraddha Kapoor in the lead alongside Dimple Kapadia, Anubhav Singh Bassi Inayat Verma, Hasleen Kaur, and Boney Kapoor, among others.
Salman Khan Thanks Fans For Loving Tiger 3 Teaser; Says He Is 'Really Proud' Of The Franchise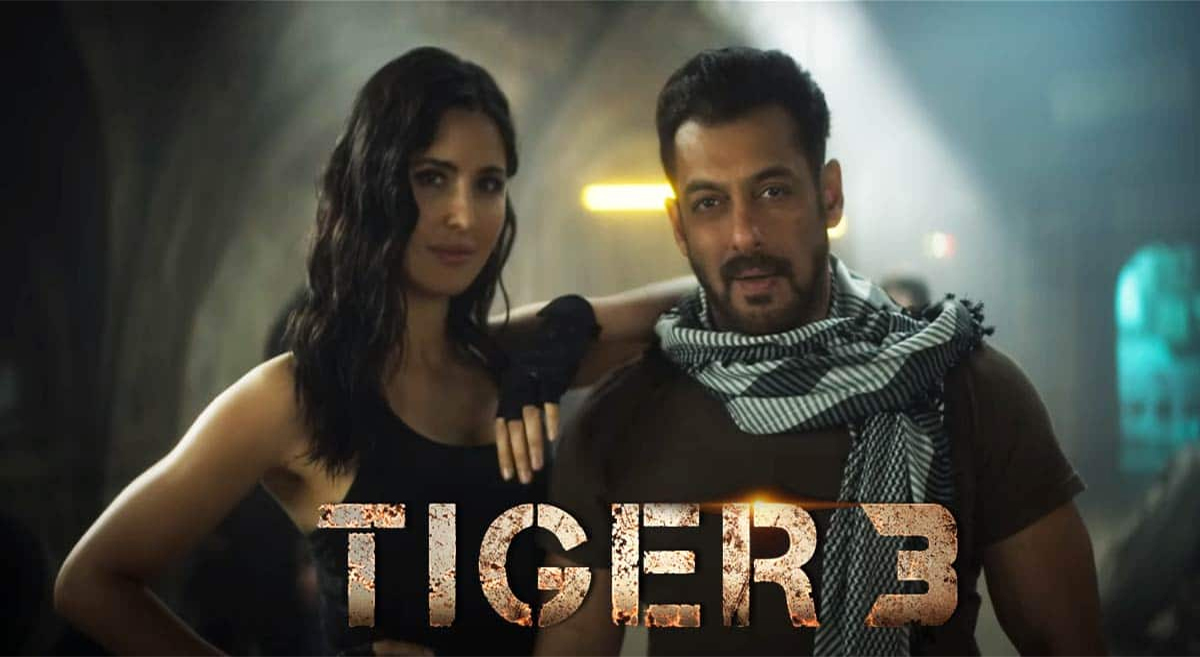 A few days ago, Salman Khan released the first video of Tiger Ka Message from his much-anticipated film, Tiger 3, which also stars Katrina Kaif in the lead. It has been getting immense love from audiences worldwide.
Reacting to the response by his fans, Salman said that he is 'really proud' of the Tiger franchise. "Tiger has gotten unanimous love and support from not only my fans but also from the audience across the world for over 10 years now! I'm really humbled that my character has resonated with so many people globally," added the actor.
He added that when he started discussing the marketing plan for Tiger 3, he thought, "Why don't they do a hat-tip to the nostalgia that this franchise holds in the hearts of the people? Tiger Ka Message is just that. If you see the video, it is mixed with footage from the past two films, Ek Tha Tiger and Tiger Zinda Hai. It talks about how Tiger has given his all for India and even risked his life and his family for his country," said Khan.
Salman said that it was deliberately done to tell people what Tiger, the character, and the franchise stand for, as Tiger is a selfless agent, and he is really happy that people have given the teaser so much love. "I can't wait to show you the trailer now," he concluded.
Directed by Maneesh Sharma, Tiger 3 is slated to release in cinemas in November 2023.