Post-surgery, Maharashtra CM discharged from hospital after 22 days
After undergoing a spinal surgery 20 days ago, Maharashtra Chief Minister Uddhav Thackeray was discharged from the Sir HN Reliance Foundation Hospital, here on Thursday, officials said.

The CM's condition is described as fit and fine, but he has been advised to continue work from home for a few days.

Thackeray was admitted to the HNRFH on November 10 and was successfully operated upon on November 12 for solving problems pertaining to the cervical spine, besides a minor procedure for removing a blood clot later.

Thereafter, he was assigned for physiotherapy sessions which are expected to continue for some more weeks and he may not attend office till then.

However, the CM has been attending to important files, holding online meetings with cabinet colleagues or officials and chaired a couple of cabinet meetings, including those pertaining to the Covid-19 variant Omicron threats, during his hospitalisation.


Maharashtra cabinet expansion likely on Tuesday, hints CM Shinde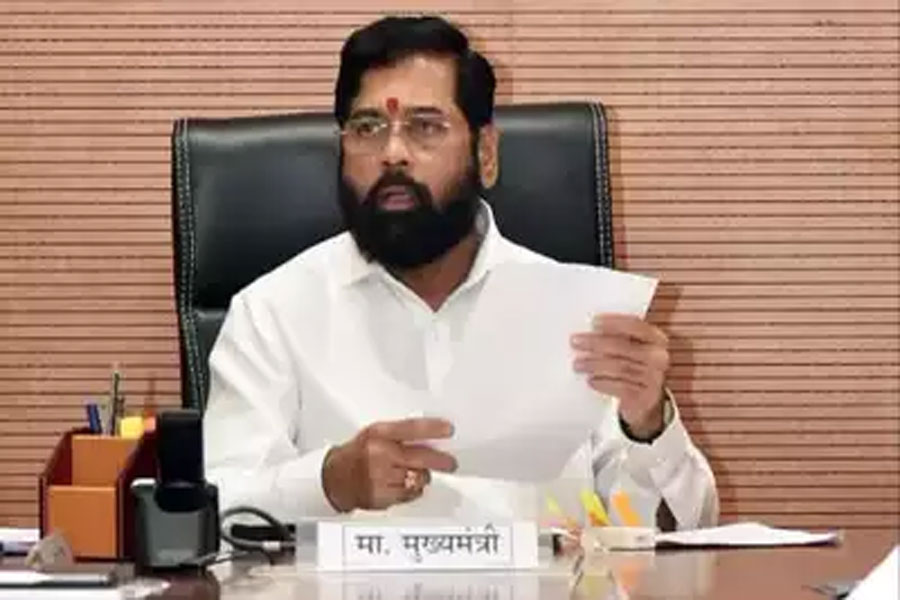 The much-delayed cabinet expansion of Chief Minister Eknath Shinde and Deputy Chief Minister Devendra Fadnavis-led Maharashtra government is likely to take place on Tuesday morning.
Shinde gave indications to the effect in Nanded where he is on a tour on Monday, saying that "you will come to know soon" and the names of the ministers shall be finalised by latter this night or Tuesday.
More ministers may be inducted Tuesday – a day ahead of the Monsoon Session of Maharashtra Legislature which is expected to start from Wednesday.
Shinde and Fadnavis took oath on June 30 – a day after the erstwhile Maha Vikas Aghadi regime headed by Chief Minister Uddhav Thackeray crashed – and they have been running a two-man government for the past 40 days.
The duo had a meeting on the issue on Monday – a couple of days after they had gone to New Delhi to meet the Bharatiya Janata Party top leaders – to finalise the thorny cabinet expansion issue.
The Shinde-Fadnavis government has been under severe attack from the Leader of Opposition Ajit Pawar, the Nationalist Congress Party, Congress and Shiv Sena leaders for the delay in forming the cabinet due to which the state administration has been paralysed.
Shiv Sena MP Sanjay Raut gets 14 days' judicial remand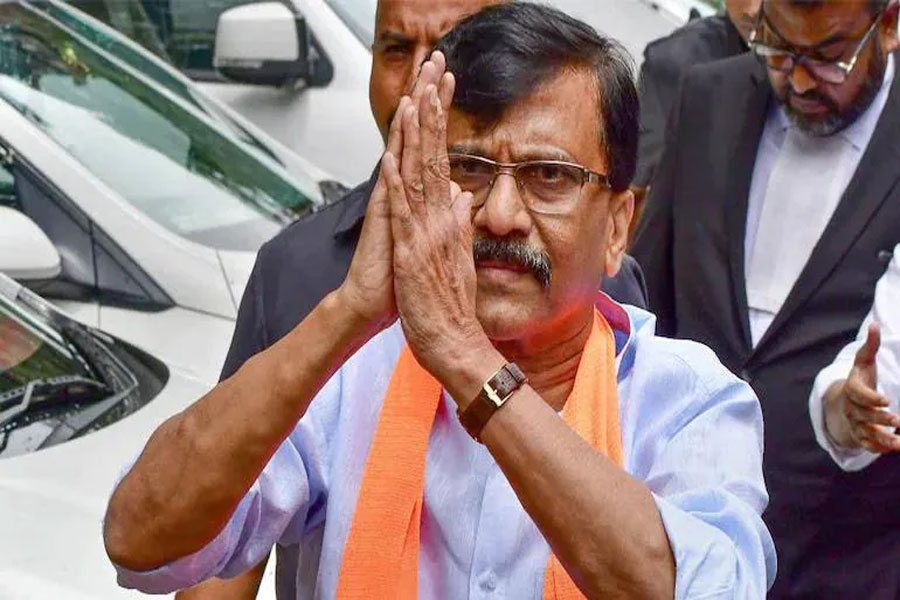 A Special PMLA Court here on Monday sent Shiv Sena MP Sanjay Raut to a 14-day judicial custody till August 22, eight days after he was arrested by the Enforcement Directorate (ED) in an alleged money-laundering case.
PMLA Court Special Judge M.G. Deshpande granted Raut judicial remand after the ED informed that it did not require his additional custody for the probe into the Rs 1,034-crore scam.
On July 31, the ED had raided Raut's residence in Bhandup, detained him and arrested him in the wee hours of August 1 in connection with the alleged money-laundering case emanating from the redevelopment project of the Patra Chawl, Goregaon, by Guru Ashish Construction Pvt. Ltd., a subsidiary of the HDIL.
On August 6, the ED interrogated the MP's wife, Varsha Raut for around 10 hours in the same case in which it had earlier arrested his close associate, Pravin Raut, a former director of the Guru Ashish Construction Pvt. Ltd.
Sanjay Raut, 61, was earlier sent to a four-day ED remand which was extended by three more days till August 8, followed by the two-week long judicial custody granted on Monday.
While ordering judicial custody, Special Judge Deshpande took cognisance of the MP's medical records pertaining to his heart ailments and permitted him home-cooked food along with his medicines as prescribed by the doctor.
In April the ED had attached properties belonging to Varsha Raut and Pravin Raut and two others, worth around Rs 11.15 crore as part of its probe.
They included plots belonging to Pravin Raut in Palghar, Raigad, and a flat belonging to Sanjay Raut's wife in Mumbai, and properties she held jointly with another associate, Swapna Patkar.
On July 1, Sanjay Raut was grilled for over 10 hours by the ED and then summoned again on at least two occasions, but he skipped the same citing the ongoing monsoon session of Parliament.
Maharashtra: Gang-rape of 35-yr-old woman in Bhandara sparks outrage
In another shocker, a woman was brutally gang-raped in Maharashtra's Bhandara, sparking a political war between the ruling Eknath Shinde-Devendra Fadnavis regime and the Opposition Maha Vikas Aghadi.
According to the police, the victim, aged around 35, was sexually assaulted between July 30 and August 2 near Kanhadmoh village under the Kardha police station in Bhandara district.
She was dumped by the assailants near the highway where some villagers noticed her, naked and bleeding profusely from serious injuries, and alerted the police.
The police rushed her first to a local hospital in Bhandara but as her wounds were deep, she was shifted to the Nagpur government hospital where she has undergone a surgery. However, her condition is still critical.
The Chairperson of Maharashtra State Commission for Women, Rupali, took serious cognisance of the incident, while other leaders compared it to the decade-old Nirbhaya incident of Delhi.
Following an uproar, Chief Minister Eknath Shinde has ordered a Special Investigation Team (SIT) led by a woman IPS officer to probe the case, which he termed as "a serious and gruesome incident".
As per the preliminary police probe, at least three persons were involved in the crime of which two have been traced and picked up for questioning, details of which are not immediately available.
The Bhandara Police are scouring the CCTV footages on the Bhandara-Gondiya highway besides launching a manhunt for the one or more persons who may have been involved in the crime in the district and the adjoining areas.