Pak govt moves SC against 'cancerous practice of defection'
The Pakistan Tehreek-e-Insaf (PTI) government on Monday, through a presidential reference in the Supreme Court (SC), asked "what measures and steps could be taken with existing constitutional and legal framework to curb, deter and eradicate the cancerous practice of defection, floor crossing and vote buying", The Express Tribune reported.
The reference, drafted by Attorney General of Pakistan Khalid Jawed Khan, further prayed that only those who learn lessons from their mistakes could progress while the complacent were doomed.
"It was barely a year ago in the wake of elections for the Senate that compelling evidence in the form of audio and video recordings showing horse trading emerged leaving the identities of perpetrators in no doubt yet nothing meaningful has been done in that respect till date," it stated.
"While all other disqualifications enumerated in Article 63 have limited and measurable consequence, the damage caused to the democratic process and polity by defectors is not only immeasurable but constantly recurring as one defection rewarded by fresh election is a self-feeding menace," the reference read.
Therefore; the reference added, the "most suitable and appropriate disqualification for a declared defector is disqualification for life as provided under Article 62(1)(f). Such members must never be allowed to return to parliament nor their tainted votes be counted in any constitutional or democratic exercise".
"That if the constitutional disapproval and prohibition against defection is effectively enforced with deterrence for future as well, many such members shall stand disqualified for life under Article 62(1)(f) and will never be able to pollute democratic streams. Such a robust and purpose oriented interpretation of Articles 62 and 63A by this Hon'ble Court would advance a highly desirable constitutional goal by shutting the doors of Parliament for habitual turncoats who have converted the honourable, elevated and trustworthy status of a Member of Parliament or Provincial Assembly into a tradable commodity eternally soliciting highest bidders," it added.
Israeli PM sacks Defence Minister who urged a halt to judicial overhaul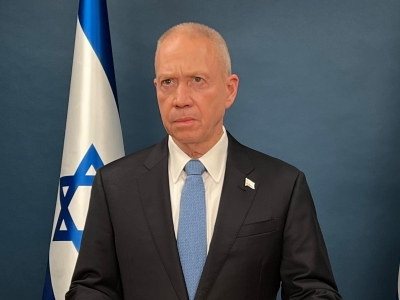 Israeli Prime Minister Benjamin Netanyahu has fired Defence Minister Yoav Gallant after the latter called on the government to halt its contentious judiciary overhaul plan.
Netanyahu's office issued a short statement late Sunday saying he decided to remove Gallant from his position, without citing any reasons, reports Xinhua news agency.
The move was largely seen as an indication that the Prime Minister's coalition tries to push through key reform bills that are expected to be brought to parliamentary votes later this week.
Gallant responded in a tweet that Israel's security "has always been and will always remain the mission of my life".
Itamar Ben-Gvir, Israeli national security minister and a staunch supporter of the reforms, welcomed the dismissal of Gallant.
Opposition leader and Chairman of the centrist Yesh Atid party Yair Lapid criticised Netanyahu for firing Gallant, warning swift moves to overhaul judicial system are a threat to Israel's security.
In a televised speech on Saturday, Gallant called for dialogue with opposition parties, and postponement of government efforts of pushing ahead with the plan until the Knesset reconvenes from its Passover holiday on April 30.
He was the first minister in Netanyahu's far-right cabinet to break ranks and call for a freeze of the divisive plan to weaken the Supreme Court.
Gallant, a senior minister with Netanyahu's Likud party, said that the overhaul plan has triggered turmoil in the Israeli society and military that poses a threat to national security.
Gallant was followed by two other Likud lawmakers and a minister, who issued similar calls to freeze the controversial plan.
The plan has sparked massive protests across Israel, and growing discontent in the Israeli military, with thousands of reservists with elite units, including combat pilots, intelligence officers, and cyber experts, announcing in open letters over the past weeks that they will not show up for duty if the reforms are passed in Parliament.
Netanyahu says the overhaul is needed in order to curb the "overly activist" Supreme Court.
Critics of the overhaul plan worry that the reform would undermine checks and balances within Israel's political system, and that the Prime Minister, who is on trial for fraud, breach of trust, and accepting bribes, is in a conflict of interests.
Atif Aslam, wife Sara welcome baby girl in holy month of Ramzan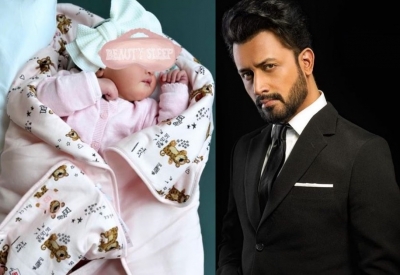 Pakistani playback singer Atif Aslam, who is known for chartbusters such as 'Aadat', 'Bakhuda', 'Jeena Jeena', 'Jaane De' and several others, has become a proud faher as he and his wife Sara Bharwana welcome a baby girl.
The 'Tajdar-e-Haram' hitmaker took to his Instagram on Thursday to share the news of his baby's arrival with his fans. He posted a picture of his daughter wrapped up in pink colour baby sleepwear.
The baby is named Halima.
He wrote in the caption: "Finally the wait is over. The new queen of my heart has arrived."
"Both baby and Sarah are fine Alhamdulilah. Please do remember us in your prayers. Ramadan Mubarak from Halima Atif Aslam 23/03/2023."
He also added #Ramadan in the caption.
Atif has sung many songs in Bollywood films including 'Tere Sang Yaara' from 'Rustom', 'Tu Jaane Na' and 'Tera Hone Laga Hoon' from 'Ajab Prem Ki Ghazab Kahani' and 'Tere Bin' from 'Bas Ek Pal'.
FIRST ROZA ON THURSDAY IN SAUDI ARABIA & JERUSALEM OR PALESTINE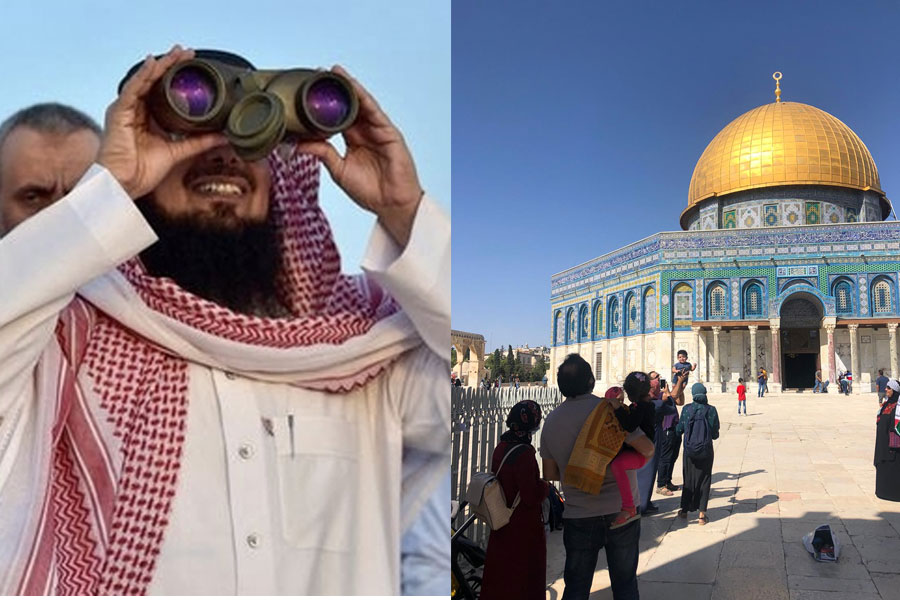 JERUSALEM: The Grand Mufti of Jerusalem and Palestine, Mohammad Hussein, declared that Thursday, March 23, will be the first day of the Muslim holy fasting month of Ramadan.
RIYADH: The crescent moon was not sighted on Tuesday evening in Saudi Arabia and Thursday, March 23, will be the start of the holy month of Ramadan, the Kingdom's Supreme Court has said. 
The court called on all Muslims in the Kingdom to look for the Ramadan crescent on Tuesday evening that corresponds to Shaban 29, 1444.
The Ministry of Justice announced it has launched an electronic system for crescent sighting "with the aim of automating and governing the moon sighting processes, and unifying work procedures between the courts of first instance and the Supreme Court."
The service aims to unify the data source of the observatory through a robust electronic system that provides speed and integration with the relevant authorities, raising the quality of the observatory operations, and speeding up the issuance of the Supreme Court's decision regarding new moon sightings.
More than 1.9 billion Muslims around the world will mark the holy month, during which believers abstain from eating, drinking and smoking from dawn until sunset.