MP Navnit Rana's MRI scan or 'scam?' – Shiv Sena 'dissects' Lilavati Hospital!
In an unprecedented development, a team of senior Shiv Sena leaders trooped to the Lilavati Hospital on Monday to ascertain the exact medical details and certain irregularities that later emerged when independent MP Navneet Kaur-Rana was admitted there for three days last week after getting bail.
Simultaneously, the BrihanMumbai Municipal Corporation (BMC)'s H-West Ward Office slapped a show-cause notice to the Hospital seeking an explanation on several alleged violations of medical norms that have come to light, a day after Navneet was discharged (May 8).
The delegation led by Sena Spokespersons – medico Dr Manisha Kayande, former Mayor and nurse Kishori Pednekar, plus Rahul N. Kanal and Anil S. Kokil – was warmly 'admitted' to the hospital conference room by the management, along with a battery of the media.
In the ensuing 'public hearing', the Sena team called out for details of the MRI scan report of Navneet's stint at the hospital and pointed out 'wrongdoings' as seen in photos/videos circulated on social media in the past few days.
"How was this kind of 'shooting' blatantly permitted inside the MRI room, under what circumstances and who authorised it, Dr Kayande grilled the hospital.
"Why were mobiles, cameras with metallic, electric or electronic devices allowed in the MRI room when it is banned as per the hospital rules for such sensitive locations," shot out Pednekar.
Kanal and Kokil also fired searching questions on certain 'unauthorised persons' allegedly allowed entry to the VVIP patient's room and even posing for selfies with the MP.
Dr Kayande and Pednekar wondered how the lady MP – who had complained of severe back pain and spondylosis – was made to lie on her back and how she lifted her head when being rolled inside the MRI machine.
"When she was rushed to the hospital, she appeared in great distress… then all these pictures/videos came out and on Sunday when she was discharged, she was absolutely fit and fine from her severe medical condition… We have raised our doubts," Dr Kayande added.
Stunned by the volley fired by the aggressive Sena group, the Hospital management and some doctors were mumbling their replies, nodding silently or hanging their heads in embarrassment.
The Sena submitted a letter to the Hospital COO & Senior Consultant, Lt.Gen.(retd) Dr V. Ravishankar seeking replies to the purported irregularities perpetrated during Navneet's sojourn there.
Referring to a January 2018 incident in which a 32-year-old man who entered a MRI scan room with a gas cylinder, was sucked inside an MRI machine and killed, the Sena asked: "Would the hospital management have taken responsibility for putting the Hon' MP's life at risk? We want a written reply to all these issues."
The delegation said if the hospital management, doctors or paramedical staff were put under "any pressures" then they should come forward and give details since such things cannot be allowed in any hospital.
Incidentally, Lilavati Hospital in Bandra west is a favourite of many VVIPs, including Chief Minister Uddhav Thackeray and his father, the Sena founder Balasaheb Thackeray, the late BJP strongman Pramod Mahajan, many film-stars, industrialists and more.
A BMC official said if the Hospital fails to submit its reply to the show-cause notice, the civic body would initiate appropriate action in the matter.
Despite repeated attempts by IANS, the Hospital management or trustees were not available for comments.
26/11 Mumbai Attack: Crime Branch's Probe Reveals That Tahawwur Rana Visited Crowded Places Across City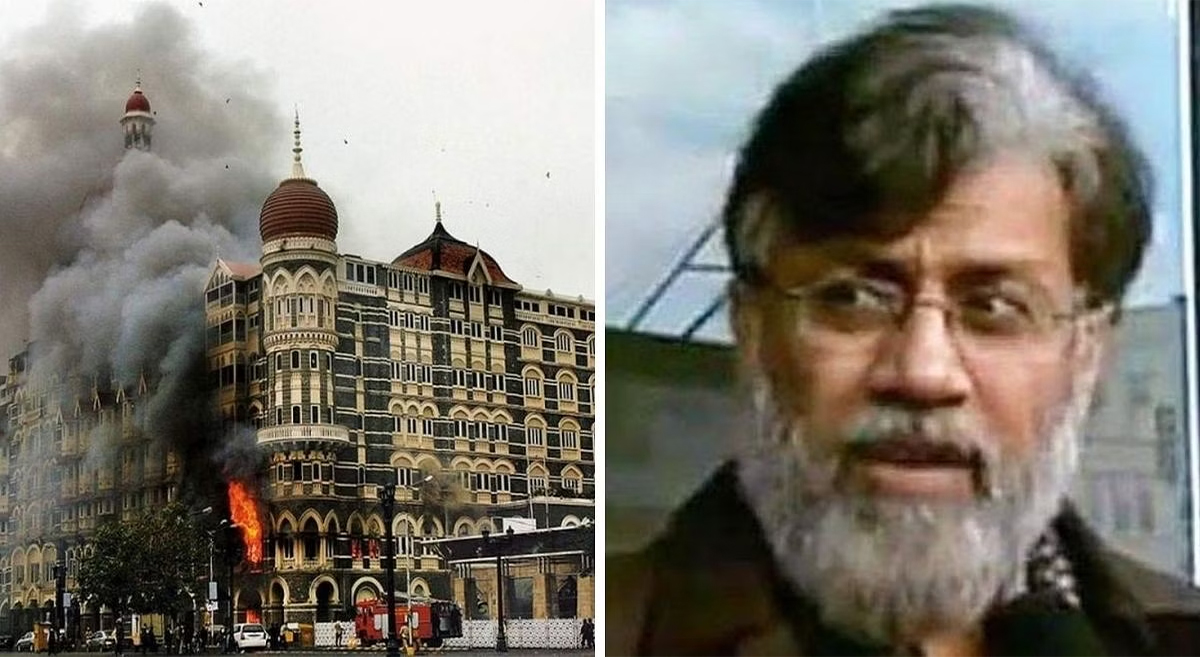 Mumbai: The Crime Branch on Tuesday submitted an application in the Mumbai Special Court for issuance of a non-bailable warrant (NBW) against Tahawwur Rana, who is currently lodged in a California jail and has been found eligible for extradition to India. Rana has already challenged the order in a higher court, further delaying the extradition process.
According to the 405-page supplementary charge sheet filed against the 26/11 co-conspirator, Rana has revealed that he had discussed crowded places in south Mumbai with the staff of a hotel in Powai. The charge sheet states that Rana visited some of those places, where later attacks took place.
Rana Stayed In A Powai Hotel
According to the charge sheet, police found that he had stayed in a hotel in Powai in November 2008. He had deposited a copy of his passport and visa at the hotel. An official said the statement of a hotel employee was recorded and "we found that he discussed crowded places in the city and some of them were targeted by the attackers, including CSMT."
Thane Crime: Man Held For Strangling His Mentally-Challenged Daughter To Death In Dombivli
Thane, September 25: A 35-year-old man has been arrested for allegedly strangling his 10-year-old mentally-challenged daughter to death in their house in Thane district of Maharashtra a day before, police said on Monday. The couple has four daughters, aged between 5 to 14, and the youngest of them lives with her grandparents in their native village, a police official said.
Agrahari is an alcoholic and used to beat his wife
The accused Manoj Agrahari allegedly strangled his daughter, Lovely, at their home in Dombivli when other members had gone out, an official said quoting the FIR. Agrahari is an alcoholic and used to beat his wife, he said.
The accused works at a grocery shop while his wife is employed at a company
The accused works at a grocery shop while his wife is employed at a company in the MIDC area of Dombivli. The victim, Lovely, has been mentally challenged and also speech and hearing impaired since her birth.
When the girl rushed home she saw her sister lying dead on bed and alerted her mother
According to the complaint, Agrahari went to the scrap shop where his 14-year-old daughter was working on Sunday and told her that Lovely was dead. When the girl rushed home she saw her sister lying dead on bed and alerted her mother, the official said. Police have registered a case of murder under the Indian Penal Code and conducting further investigation.
Bombay HC To Hear Fresh Plea Challenging Renaming Of Aurangabad, Osmanabad; Case Listed On Sept 29
Mumbai: Bombay High Court has agreed to hear a fresh petition challenging the renaming of Aurangabad, Osmanabad districts, revenue areas. The hearing for the same has been scheduled on September 29. Earlier, a plea was withdrawn as the Maharashtra government said it had not issued final notifications for their renaming.
This is a breaking news. More details are awaited.